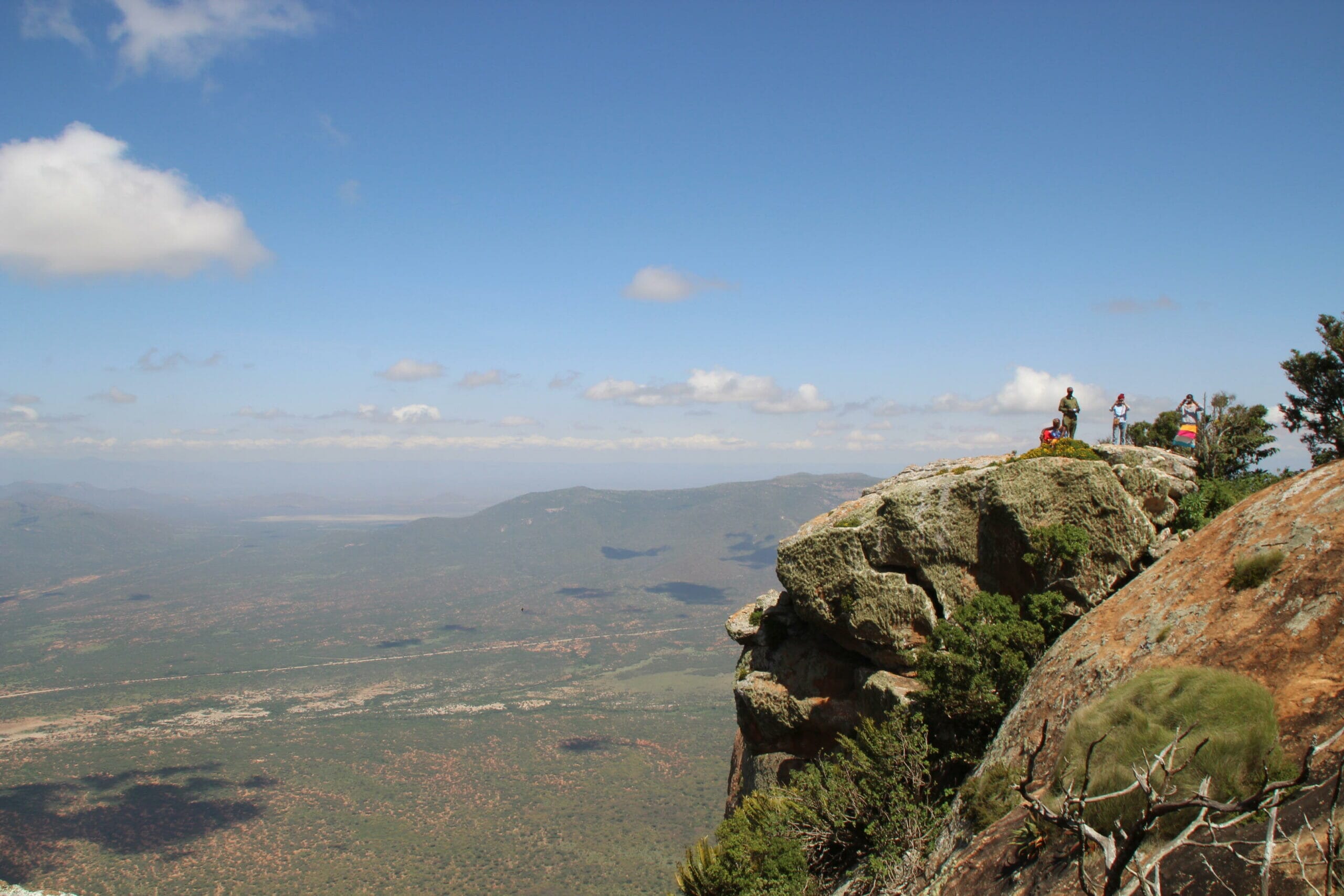 Kenya driving safari holiday
Marvel at Rift Valley lakes, beautiful wildlife conservancies and remote wilderness
Guide Price
From £3,865 | $5,250 per person (based on 2 adults and 2 children under 12)
Duration
8 nights
Best Months
July - March
Country
Kenya
Summary
Our Kenya driving safari holiday showcases the varied landscape and stunning wildlife of northern Kenya.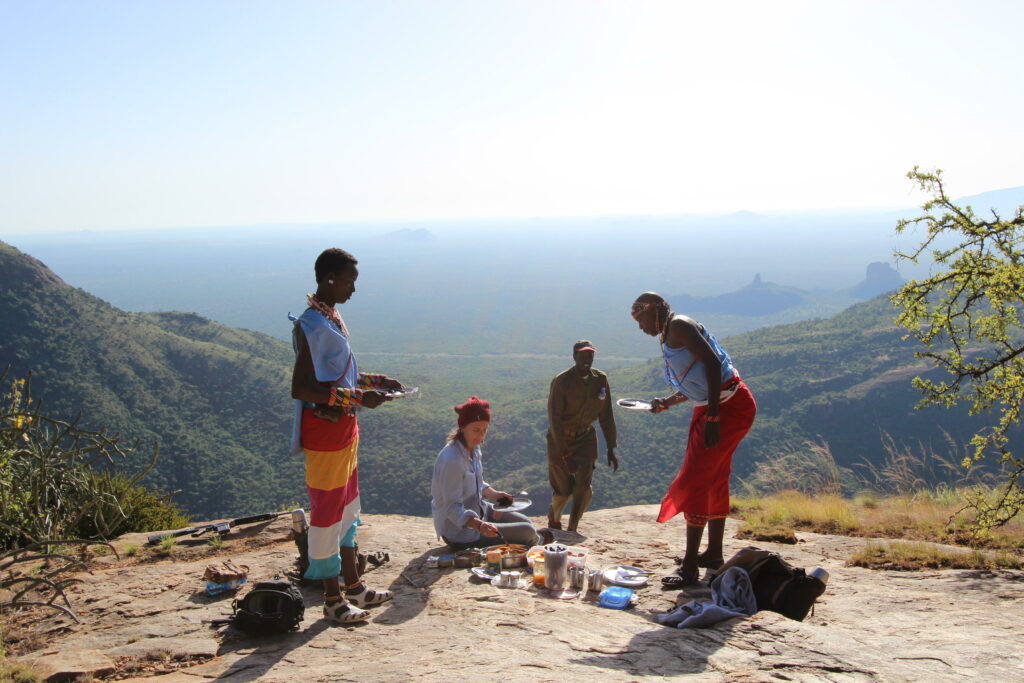 Itinerary overview – Kenya driving safari holiday
Over a period of 8 nights and 9 days, in the company of your own private driver-guide, you'll visit the tranquil lakes, private wildlife conservancies and captivating indigenous cultures that make Northern Kenya so special.
Activities included
On this incredible luxury family safari holiday, you'll have the opportunity to look for the Big 5, cruise the waters of Lake Naivasha by boat, and learn about Kenya's  many indigenous cultures.
In Ol Pejeta, you'll observe Kenya's largest black rhino population, and be able to enjoy horse-riding, walking safaris, canoeing, night drives, and much more.
In Samburu, look for the "Samburu Five" and enjoy the ethereal landscapes that define this remote part of Kenya.
Pricing and considerations
This itinerary can be enjoyed all year round, but we recommend visiting from July to March for the best conditions.
Kenya is the easiest country to travel in with young children in East Africa, which makes this a perfect kids safari, particularly if it's your first time.
Our guide price for this itinerary is from £3,865 | $5,250 per person (based on 2 adults and 2 children under 12), using our best value accommodation in low season.
All our luxury family safari holidays are designed on an individual basis, so this will vary depending on time of year, activities, transport methods and choice of accommodation. The best way to start planning is to contact us.
Discover the itinerary day to day details
Discover the itinerary day to day details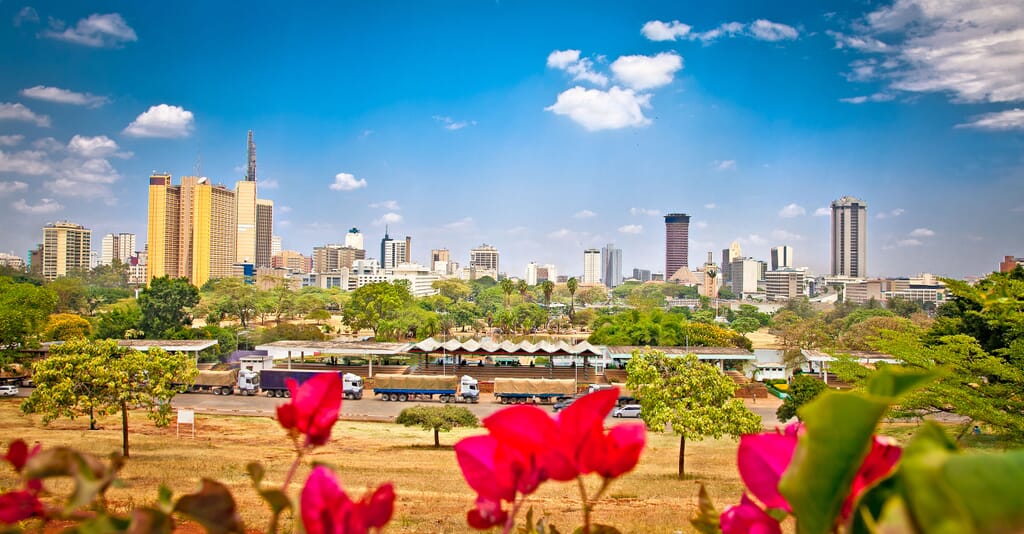 Nairobi
Day 1
You'll arrive in Jomo Kenyatta International Airport and be welcomed by your driver-guide who will take you to your hotel in a private vehicle.
There are numerous hotels in Nairobi, many of which are very close to the airport, which we recommend if arriving in the evening. If you have more time, we enjoy staying in the leafy suburb of Karen, close to the domestic airport, or even in Nairobi National Park itself.
Before heading north to the Rift Valley lakes the following day, you may choose to visit the giraffe centre or elephant sanctuary.
Accommodation suggestion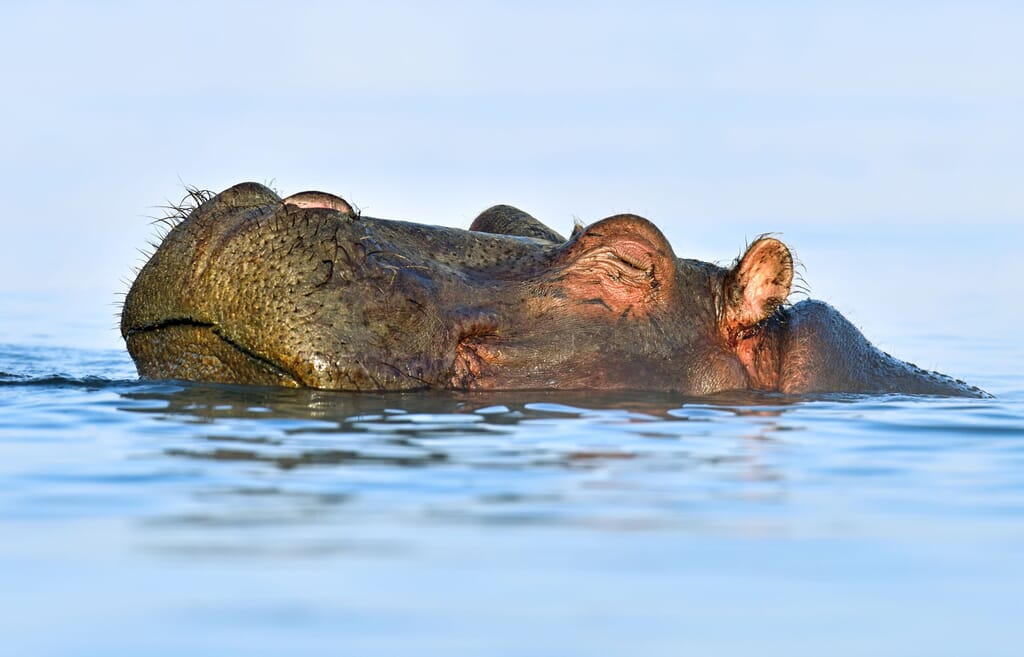 Lake Naivasha
Day 2 - 3
Lake Naivasha is around two hours north of Nairobi by highway. Your driver guide will arrange with you a time of departure and you'll enjoy the scenery as it opens up once outside of Nairobi.
Upon arrival in Lake Naivasha you'll settle into your accommodation and start to enjoy this pretty locale.
The following day, you'll be able to enjoy a game drive and/or a boat safari on the lake. If travelling in the dry season of July to October, wildlife is at its highest concentration and many species come to the lake for water. Birdlife is abundant and colourful, with flamingos flocking to the lake in large numbers from November to May following the short rains.
Accommodation suggestion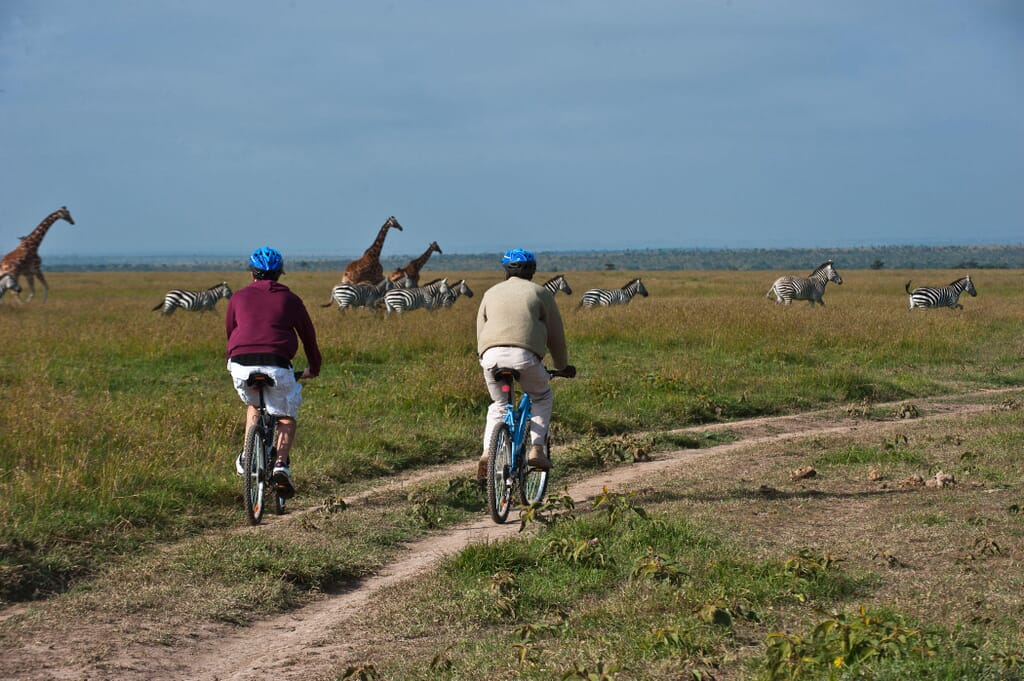 Ol Pejeta Conservancy
Day 4 - 6
On the morning of your fourth day, you'll drive from Lake Naivasha to the Ol Pejeta wildlife conservancy in Laikipia.
This is a full-day drive, which takes at least four hours, so you'll have a packed lunch with you, which will be enjoyed at a scenic spot en route.
Upon arrival in Ol Pejeta you'll settle into your tented camp, ready to explore the beautiful surrounds.
Game viewing in Ol Pejeta is excellent, particularly in dry season. You'll have the opportunity to look for the Big Five, as well as the elusive wild dog, one of our favourite predators to observe in the wild.
As Ol Pejeta is a private conservancy, you'll be able to enjoy all sorts of activities as well as the usual game drives. Walking safaris, night drives, canoeing, and mountain biking are all on offer.
Ol Pejeta has been a huge conservation success in recent years and is now home to Kenya's largest population of black rhino. It's worth paying a visit to the Sweetwaters chimpanzee sanctuary, the anti-poaching dog unit, and the white rhino sanctuary, which is home to the last remaining northern white rhino in the world.
Accommodation suggestion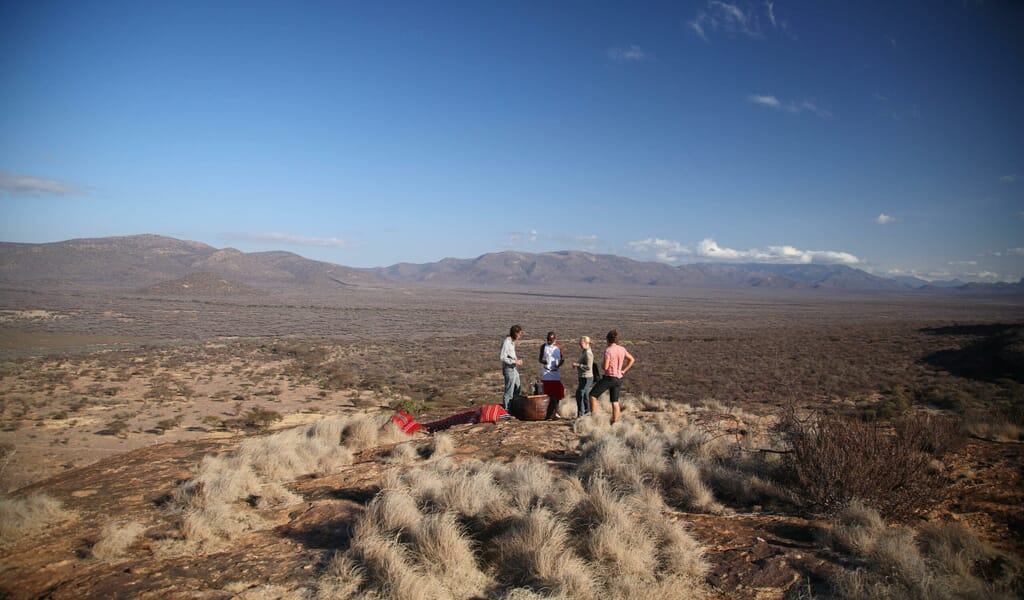 Samburu
Day 7 - 8
On the morning of your seventh day, you'll leave Ol Pejeta early and your guide will drive you to Kalama conservancy in Samburu.
The journey takes at least three hours. You'll pass the foothills of Mount Kenya and observe the changing topography as you enter the almost martian landscape of Samburu.
Upon arrival, you'll be welcomed to your lodge with epic views across the entire conservancy. This is a place to be enthralled by the majesty of the wilderness as your journey reaches its climax.
As well as incredible vistas, Samburu is known for the unusual Samburu Five – gerenuk, Grevy's zebra, beisa oryx, Somali ostrich and reticulated giraffe.
You'll be able to enjoy game drives, night drives, star-gazing, or simply relaxing. If you're feeling active, you can hike the nearby peaks.
On the morning of your ninth day, you'll say goodbye to your driver-guide and fly back to Nairobi by light aircraft for your onward journey home.
Note – we recommend adding to this itinerary with some time on the Kenyan coast or the spice islands of Zanzibar if you'd like to relax after your safari.
Accommodation suggestion
Accommodation
Featured accommodation in this itinerary
Accommodation
Featured accommodation in this itinerary
Itineraries
Further inspiration...
Why travel with Coral Tree?
We are the specialists in luxury Africa family safari holidays
We are Africa experts and also parents. We understand what makes a memorable family adventure.
Our knowledge and connections are unsurpassed
We have been living and working in African tourism for over two decades.
Every journey is tailored with your specific wishes in mind
No off-the-shelf packages or cookie-cutter itineraries. Unique family safaris.
Each trip funds grassroots conservation and girls education projects
You pay no more for the privilege, we support causes close to our hearts.