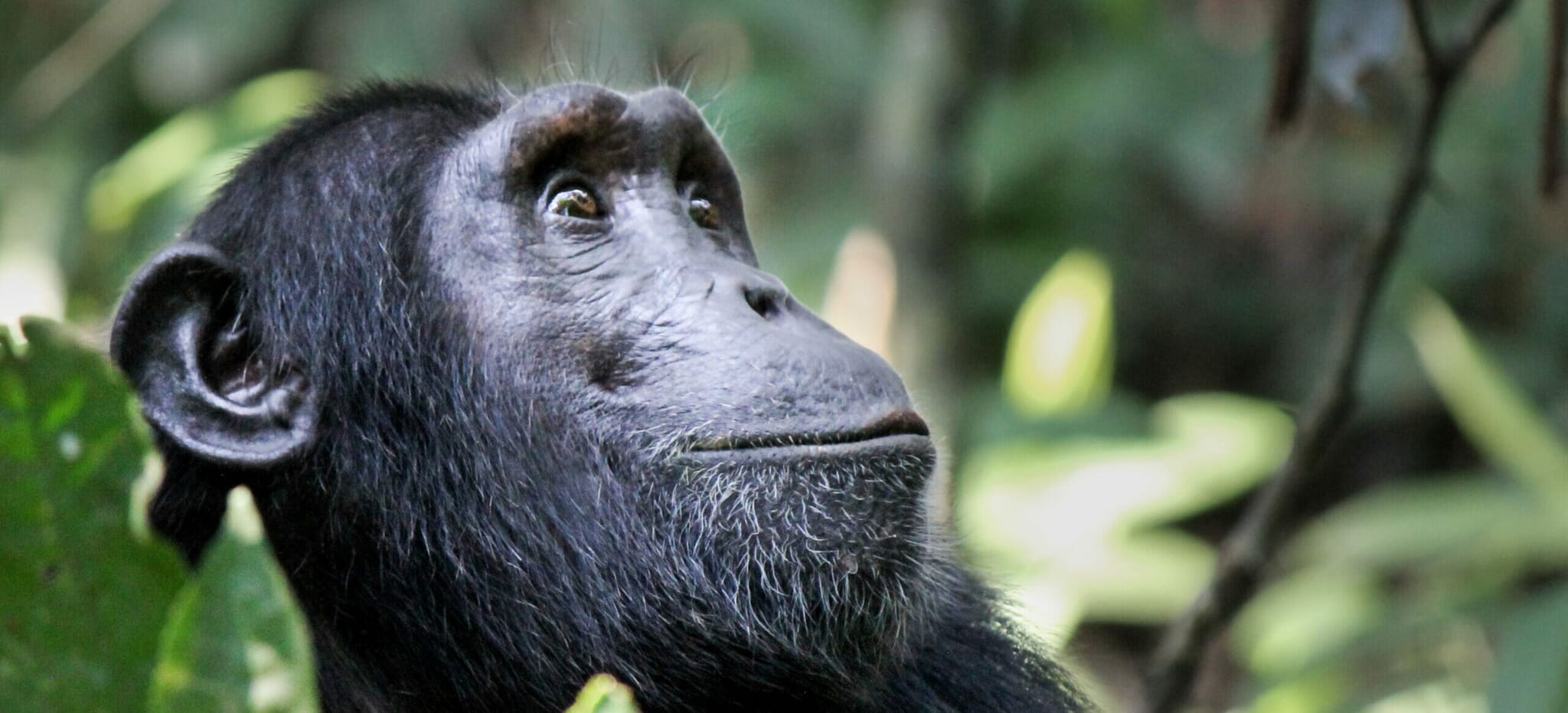 Chimpanzee safari
A safari to see chimpanzees is one in which you'll meet yourself
Chimpanzee safari
Trek through forests and mountains to pay a visit to our closest relatives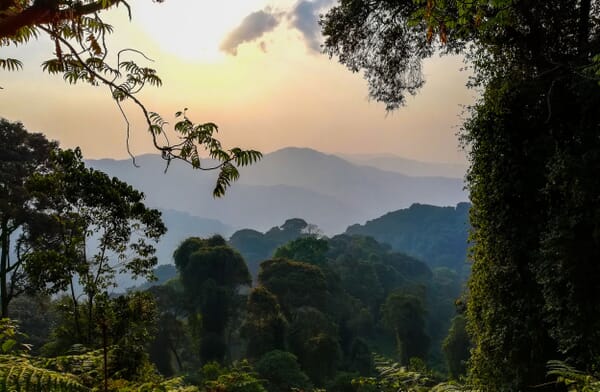 These extraordinary great apes are our closest genetic relatives, and to experience a chimpanzee safari in the wild is an awe-inspiring delight.
They live in large family groups. As you make your way through the forest, you'll likely hear them before you see them, shouting and drumming their legs on trees to let each other know they've found food.
Your guide will bring you close enough to observe their natural behaviour — and to be astounded by the extent of their human resemblance.
Chimpanzee safari
Trek through forests and mountains to pay a visit to our closest relatives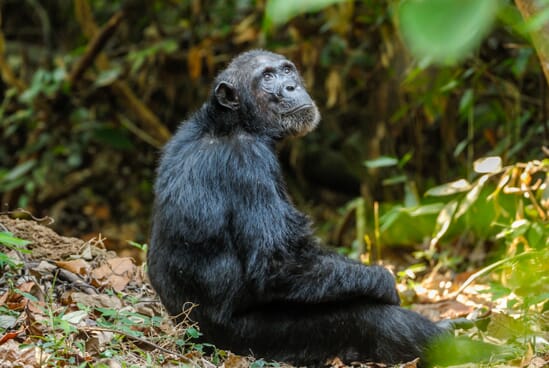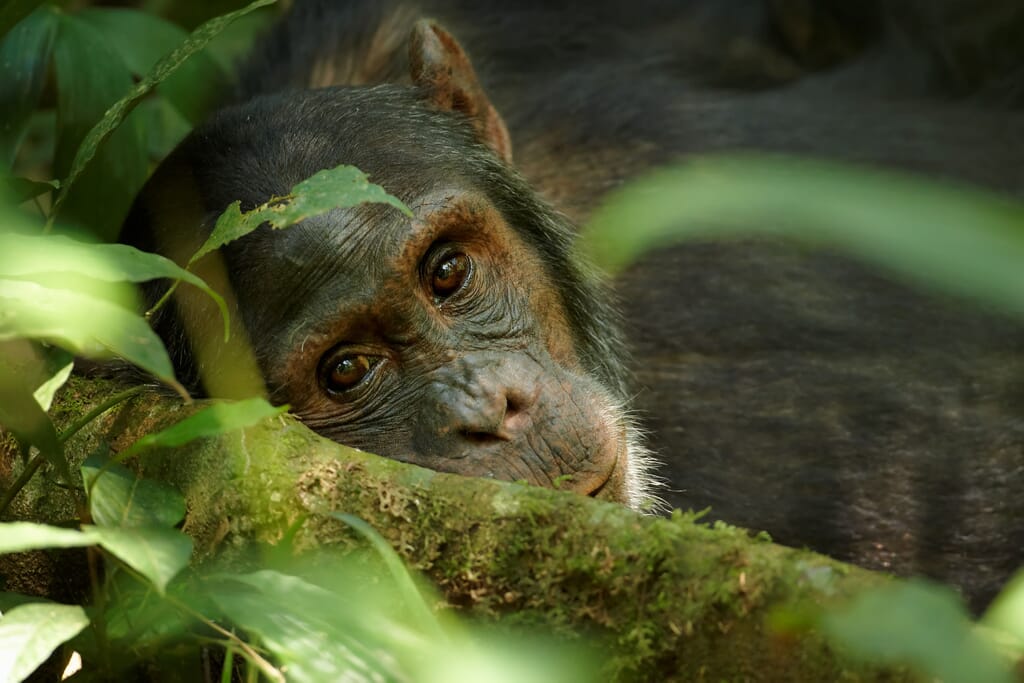 A rare opportunity
Chimpanzees are endangered, so there aren't many places left where you can see them in the wild. Luckily, Tanzania, Uganda and Rwanda all feature incredible chimpanzee trekking. Though the terrain is sometimes challenging, it is also spectacular, and your efforts are rewarded a hundredfold with forest-dwelling wildlife and a number of other primates as well as large numbers of chimpanzees. The birdlife is also outstanding and, in our book, would warrant the hike in its own right.
Your chimpanzee safari will depend on where the family group is on the day. Scouting guides head out early to locate their whereabouts; once they've been found, you'll follow with your own guide.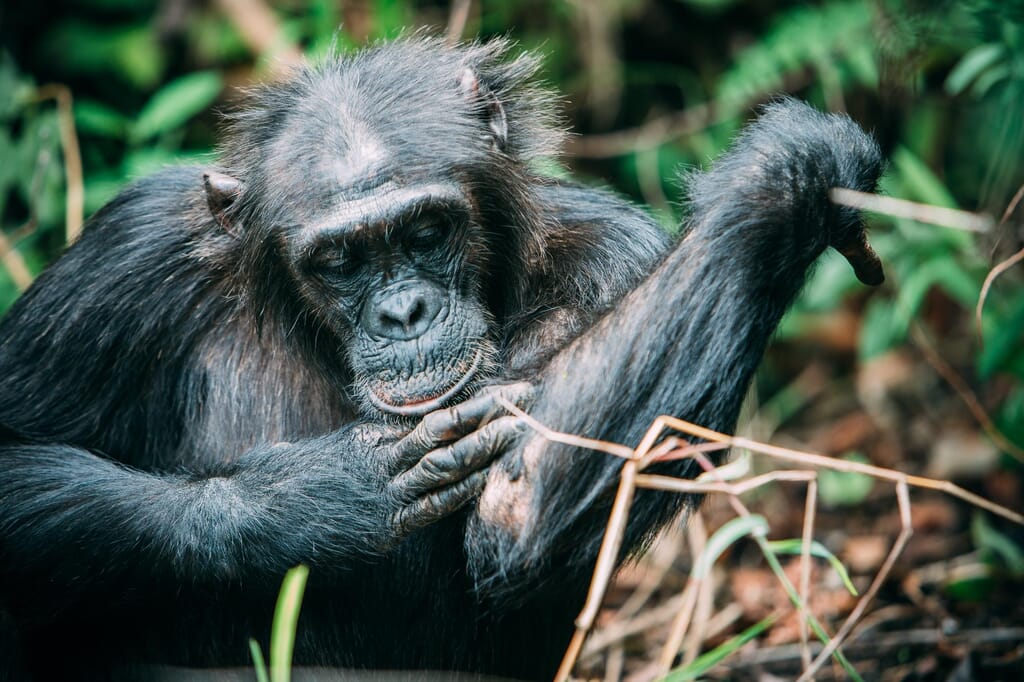 Best time to visit
Typically, the dry season is easiest for chimpanzee trekking, with the forests less verdant than in the rains — but each country has its own climatic conditions that'll work in favour of your family safari holiday.
There are a few other factors to consider, such as age restrictions currently set at a minimum of 12 years in Tanzania and 15 in Uganda and Rwanda; you'll also need appropriate clothing – but leave these details to us. All you'll need to do is focus on having the experience of a lifetime, getting to know our primate cousins and the beautiful habitat they call home.
If you'd like to make a chimpanzee safari part of a unique luxury family safari holiday, talk to us today to start planning.
Start planning
Inspiration
Experiences
Browse more of our favourite family safari experiences
Inspiration
Experiences
Browse more of our favourite family safari experiences
Why travel with Coral Tree?
We are the specialists in luxury Africa family safari holidays
We are Africa experts and also parents. We understand what makes a memorable family adventure.
Our knowledge and connections are unsurpassed
We have been living and working in African tourism for over two decades.
Every journey is tailored with your specific wishes in mind
No off-the-shelf packages or cookie-cutter itineraries. Unique family safaris.
Each trip funds grassroots conservation and girls education projects
You pay no more for the privilege, we support causes close to our hearts.
Tess & Mike, Coral Tree founders
Meet our founders
We believe in expert advice and exceptional service
No half measures allowed.
Over the last twenty years, we have lived and worked in the luxury African tourism sector developing partnerships across the continent.
We know what makes a memorable family experience, and as parents, we understand what's important to you.
More about us