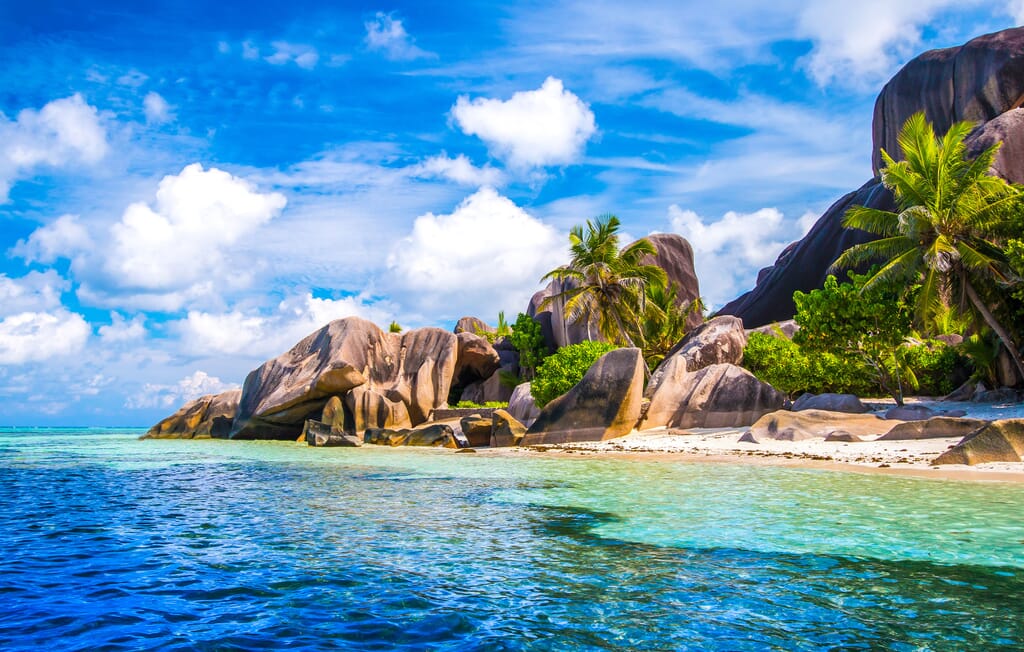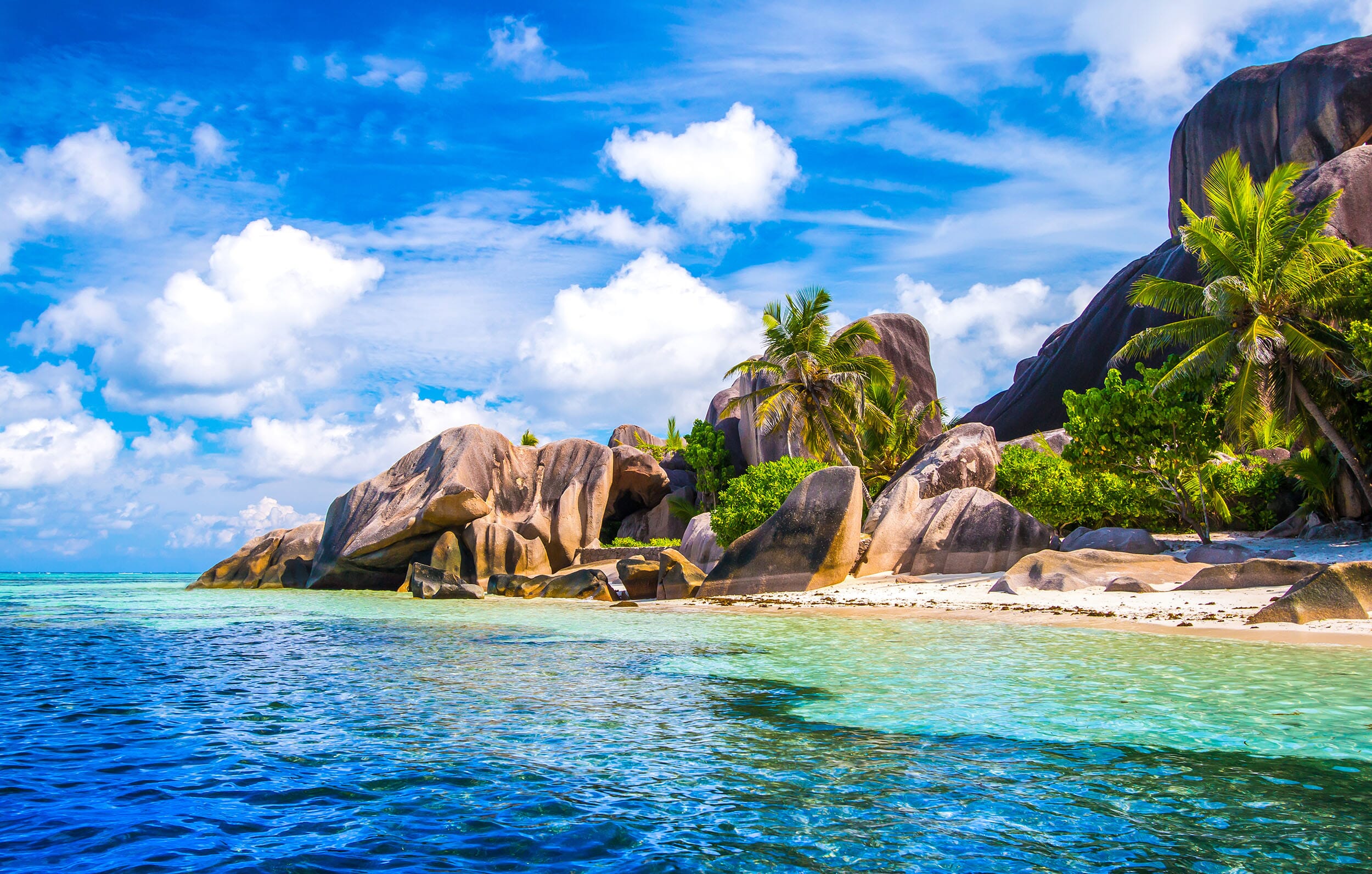 Seychelles luxury family holidays
Explore these stunning granite islands for a luxury family holiday you'll never forget
Overview
Seychelles luxury family holidays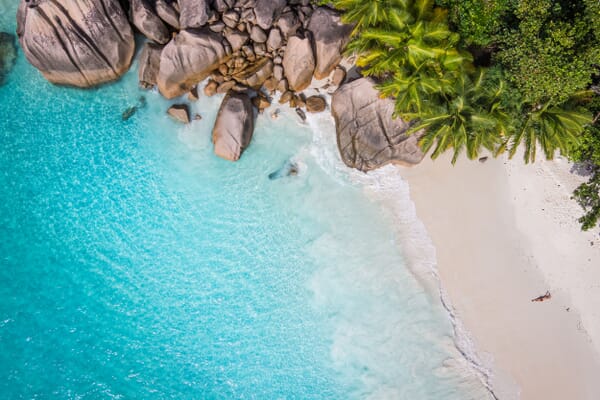 Seychelles luxury family holidays can be about as much or as little as you wish, because these tropical islands have it all.
Explore hidden beaches fringed by volcanic rocks, or snorkel amongst colourful marine life in turquoise waters. After that, why not wander through ancient forests, and kayak through pristine nature reserves.
The Indian Ocean islands of the Seychelles are a dream destination for many families looking for the perfect luxury beach holiday.
Discovered by European sailors in the 16th century, the islands were previously uninhabited. Today, Seychelles remains an island paradise, full of bright colours, spectacular beaches and tropical vegetation.
Read more
Where in the world?
Located in the heart of the Indian Ocean, Seychelles is an archipelago island nation consisting  of 115 islands. The largest, Mahé, is also home to the capital, Victoria. Along with Praslin and La Digue, they make up the Inner Islands and are home to the majority of resorts, hotels and tourist areas.
Further afield are the Outer Islands, which include some of the more exclusive private island resorts. These include North Island, Six Senses Zil Pasyon and Frégate Island.
Getting there
Seychelles luxury family holidays usually begin with a flight to Mahé International Airport, which can be easily combined with a luxury safari in Tanzania or Kenya, or as a stand alone holiday destination in its own right.
Best times to visit
The best times to visit Seychelles are either in April to May, or October to November, because these periods mark the changing of the trade winds and offer the calmest sea conditions.
However, the temperature is consistent all year round, so there isn't a time when we wouldn't recommend travelling.
What to do?
For an active family holiday, there is so much to offer. For instance, you can cycle from beach to beach on the island of La Digue, or snorkel and SCUBA dive on teeming coral reefs. You can stand-up paddle board in calm lagoons, or tackle big game fish on a deep-sea fishing charter.
Mike and Tess spent their honeymoon in Seychelles, following a luxury safari in Kenya, which makes it a destination close to our hearts. It's a total gem that's perfect for a luxury family beach holiday
Overview
Seychelles luxury family holidays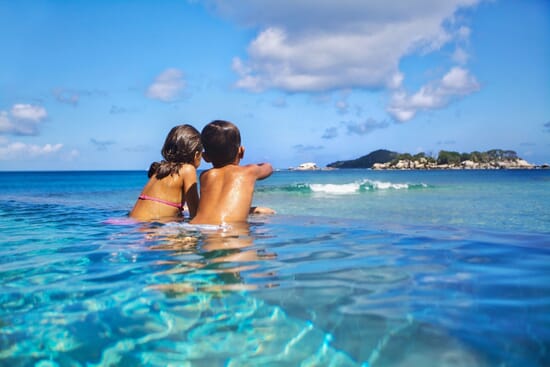 Recommended accommodation for Seychelles luxury family holidays
Recommended accommodation for Seychelles luxury family holidays
Our favourite Seychelles luxury family holiday experiences
Snorkel with colourful marine, or tackle big-game fish in the turquoise waters of the Indian Ocean.
View all experiences
Why travel with Coral Tree?
We are the specialists in luxury Africa family safari holidays
We are Africa experts and also parents. We understand what makes a memorable family adventure.
Our knowledge and connections are unsurpassed
We have been living and working in African tourism for over two decades.
Every journey is tailored with your specific wishes in mind
No off-the-shelf packages or cookie-cutter itineraries. Unique family safaris.
Each trip funds grassroots conservation and girls education projects
You pay no more for the privilege, we support causes close to our hearts.