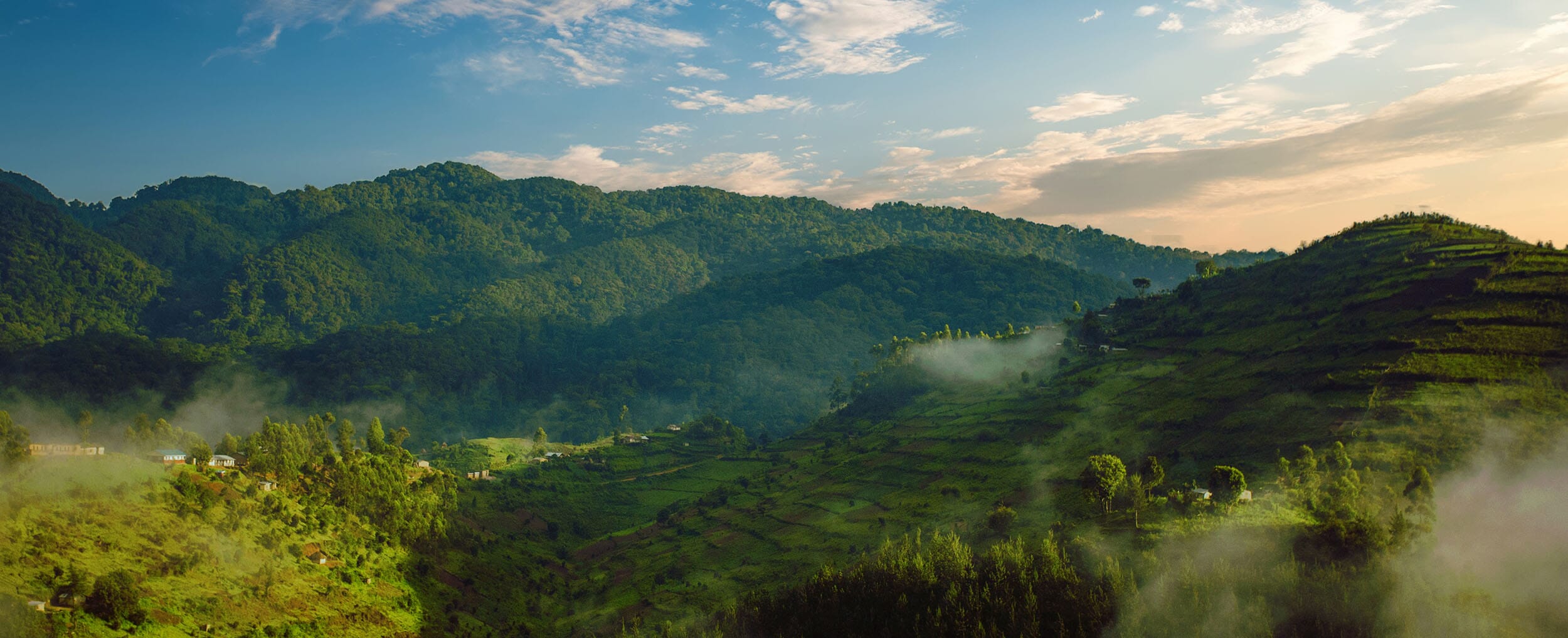 Uganda Family Safari Holidays
The Pearl of Africa has so much to offer for a luxury family safari
Overview
Uganda family safari holidays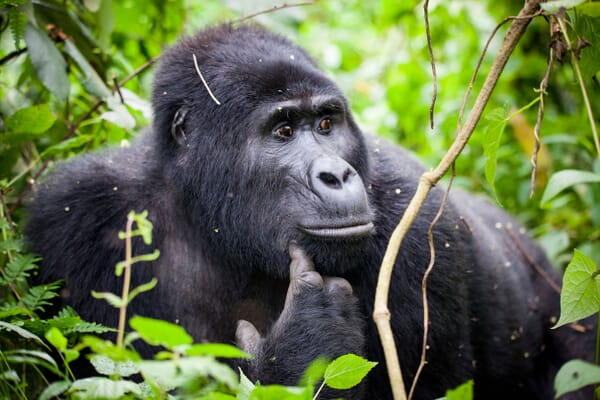 Uganda, known as The Pearl of Africa, is a country full of lush, mountain landscapes, and spellbinding safari experiences.
Home to 20 primate species, Uganda is perhaps best known for its gorilla trekking and chimpanzee safaris. A morning spent in the company of either of these great apes will deliver lifelong memories.
More traditional African wildlife viewing is to be found in abundance in Queen Elizabeth National Park. Furthermore, the countless lakes dotted around the country, and the number of unique activities, make for a luxury family safari holiday unlike any other.
Read more
Where is Uganda?
Uganda is in the East African highlands. It borders Lake Victoria to the south, and the Virunga mountains in the west. Unlike many other countries in East Africa, Uganda is awash with verdant mountains and has a high level of cultivated land, which makes for beautiful scenery.
What to do on a Uganda safari holiday?
The stars of the show for Uganda family safari holidays are the great apes. Bwindi Impenetrable Forest is home to one of the world's few remaining  mountain gorilla populations. Thankfully, conservation efforts in recent decades have ensure their numbers are now growing.
You'll find chimpanzees, our closest genetic relatives, in greatest numbers in Kibale National Park. A safari to either of these locations will include the opportunity to walk with numerous other primate species, such as black and white colobus, red-tailed monkey and blue monkey, to name a few.
Aside from primates, and often overlooked, Uganda also offers incredible big-game safari viewing, particularly in the immense Queen Elizabeth National Park (QENP). Here, lions can be found sleeping in trees, and you're likely to find healthy populations of elephant, buffalo, and hippo, amongst others. Uganda is a birders paradise, with over 600 species in QENP alone.
Perfectly complimenting all the safari excitement are the various lake regions, offering a more relaxed pace of life. Thrill-seekers can get their adrenaline fix by white-water rafting the source of the Nile. 
Where to stay?
Uganda has a wealth of choice for a luxury safari holiday. Whilst standards of luxury don't quite reach the dizzy heights of neighbouring Kenya and Tanzania, there is a wide range of comfortable and charming accommodation options, many built with families in mind.
Due to its high altitude and equatorial location, Uganda has a pleasant climate all year round. The busiest time of year coincides with the peak safari season in Kenya and Tanzania, namely, July to October.
Outside of these months it's worth being aware of the two rainy seasons of March to May and November/December. Rain usually arrives in sporadic downpours rather than long-lasting drizzle.
Who is it for?
Two of Uganda's most famous attractions have age restrictions, so consider this when planning luxury Uganda family safari holidays. The minimum age for gorilla tracking and chimpanzee safaris in Uganda is 15 years. This doesn't mean that families with young children shouldn't visit Uganda, it just needs to be taken into account. 
How to plan a Uganda safari holiday?
The best way to start planning your own unique luxury safari, is to get in touch with us, the African safari specialists.
We'll start with a free consultation, via phone, video call or email/chat. We'll get to know you and what your hopes and dreams are for this special trip.
From there, we'll produce your own personalised itinerary and refine it with you to ensure it's perfect. We'll then be with you each step of the way to plan every detail and answer every question, ahead of your dream safari.
As a small, family-run business, we offer a standard of service and care unmatched in the industry. Furthermore, all our safaris are fully protected and flexible, which means you can book with confidence.
When you're ready to start planning your own unique Uganda safari holiday, we're ready to help.
Overview
Uganda family safari holidays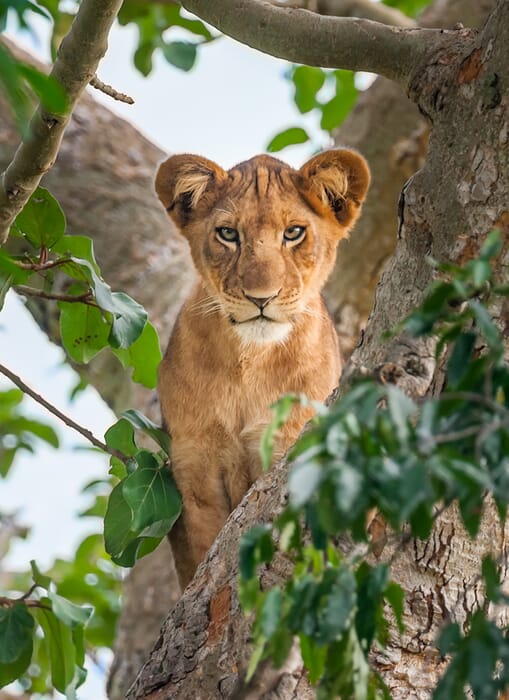 Itinerary ideas
Suggested itineraries for your Uganda safari holiday
Places to stay
Recommended accommodation for your Uganda safari holiday
Places to stay
Recommended accommodation for your Uganda safari holiday
Experiences
Our favourite Uganda experiences
Walk with our closest relatives in the animal kingdom, marvel at majestic silverback gorillas, and watch lions lazing in fig trees.
View all experiences
Tales from the Coral Tree
Our latest news and stories
Why travel with Coral Tree?
We are the specialists in luxury Africa family safari holidays
We are Africa experts and also parents. We understand what makes a memorable family adventure.
Our knowledge and connections are unsurpassed
We have been living and working in African tourism for over two decades.
Every journey is tailored with your specific wishes in mind
No off-the-shelf packages or cookie-cutter itineraries. Unique family safaris.
Each trip funds grassroots conservation and girls education projects
You pay no more for the privilege, we support causes close to our hearts.