Zimbabwe luxury safari holidays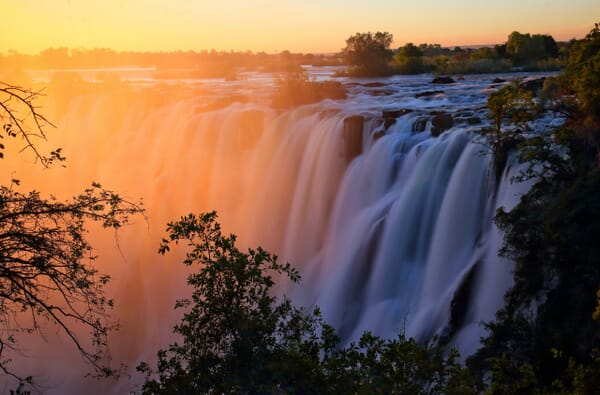 Zimbabwe, an enchanting gem in southern Africa, offers an exceptional luxury experience for families.
Its diverse landscape, from the majestic Victoria Falls to the captivating Hwange National Park, presents a playground for adventure and relaxation.
Exclusive safari lodges provide opulent accommodations and thrilling wildlife encounters. Rich cultural interactions and guided tours immerse families in local traditions.
With warm hospitality, breath-taking scenery, and exhilarating activities, Zimbabwe promises an unforgettable journey of luxury and togetherness for families seeking an extraordinary escape.
Zimbabwe luxury safari holidays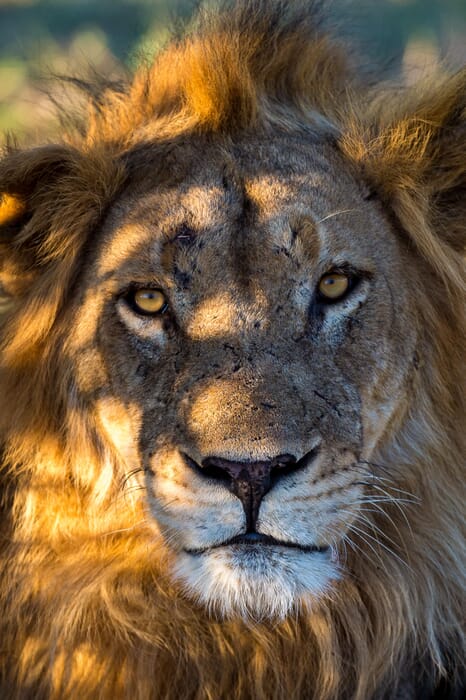 Botswana Family Safari and Victoria Falls

A family-friendly adventure through Botswana's one-of-a-kind Okavango Delta, exploring the lush animal habitat of the Chobe and finishing at the globally iconic Vic Falls.

| | |
| --- | --- |
| Guide Price | From £4,750 / $5,460 per person based on 2 adults and 2 children (under 12) sharing a family room |
| Duration | 9 nights |
| Best Months | June - October |
| Region | Okavango Delta, Chobe National Park, Victoria Falls, |

More Info

Aspiring Conservation Safari

A family-friendly adventure experiencing Botswana's diverse and wildlife-rich Okavango Delta, and its world-leading conservation projects, before marvelling at the majestic Victoria Falls.

| | |
| --- | --- |
| Guide Price | From £6,393 / $7,276 per person based on 2 adults and 2 children (under 12) sharing a family room |
| Duration | 7 nights |
| Best Months | June - October |
| Region | Okavango Delta, Victoria Falls, |

More Info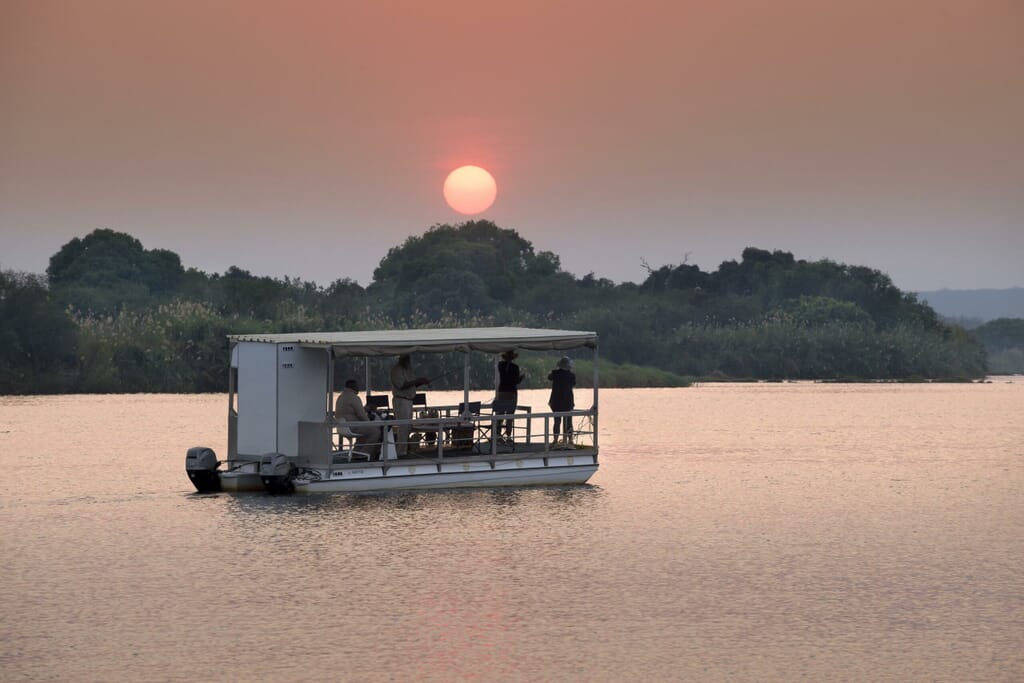 Where to go on your Zimbabwe luxury safari?
Zimbabwe is one of Africa's newest and most exciting luxury safari destinations. Best known for its iconic Victoria Falls, the country has so much more to offer the discerning traveller. 
National Parks such as Hwange and Mana Pools should be on any safari-lover's radar, both boasting abundant game and diverse landscapes. For more off-the-beaten-track safaris, head to Gonarezhou National Park where you're unlikely to see another soul!
Zimbabwe offers so many unique experiences, from walking with wild rhino in Matobo National Park, to spotting hippo from a sunset cruise on Lake Kariba.
Our suggested Zimbabwe itineraries weave together these amazing sites into an luxury safari holiday that the whole family can enjoy.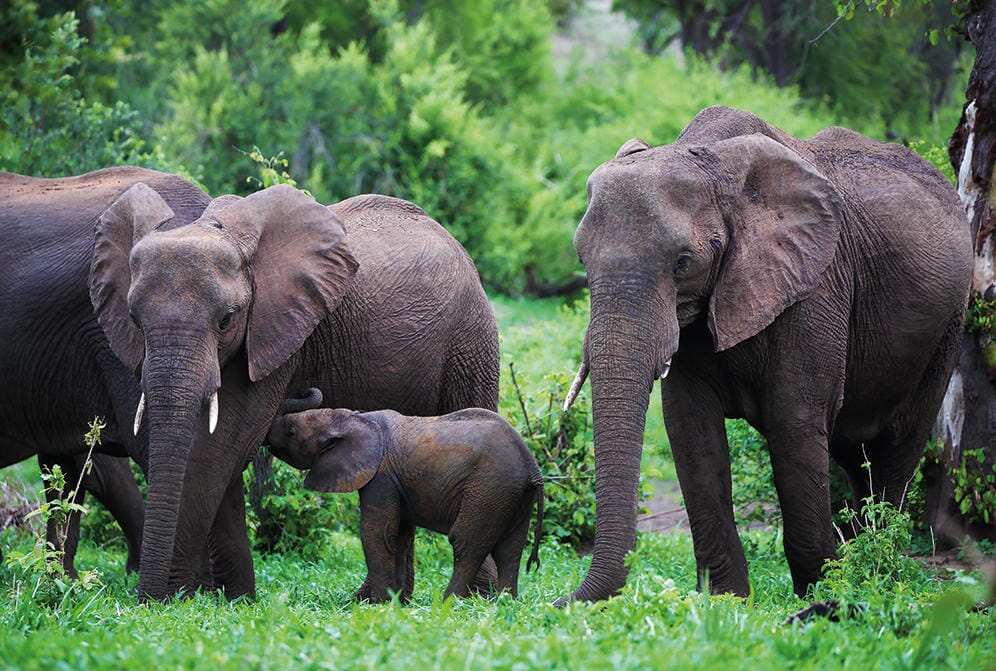 What to see?
From the natural wonders of the great Lake Kariba and Victoria Falls to its abundant national parks, Zimbabwe has no shortage of things to see.
Witness over 400 species of birds in Hwange National Park or glide past hippos and crocodiles at the Mana Pools. Take in Zimbabwe's rich cultural heritage in the Matobo National Park, with its ancient rock art by the San bushmen.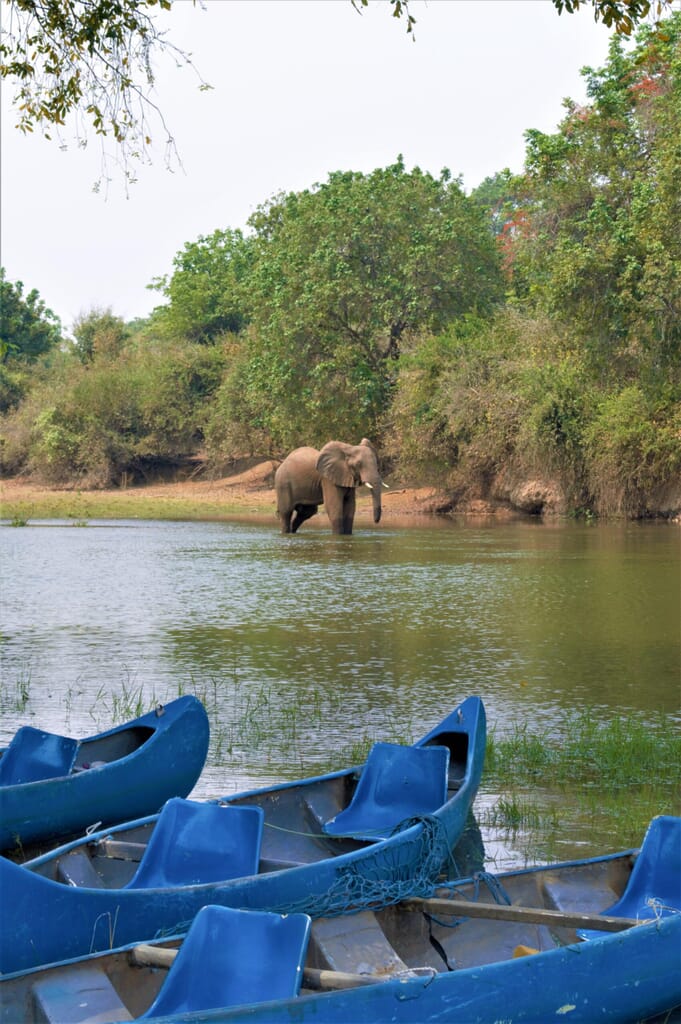 What to do?
Bungee jumps over Victoria Falls and white water-rafting along its rapids offer a thrill for those who want it.
Zimbabwe's famed wildlife can be observed on intimate game drives, walking safaris, on a boat or mokoro, or even on a scenic helicopter.
Explore Zimbabwe's rich cultural history by visiting local villages or witnessing the ancient rock art by the nomadic San bushmen.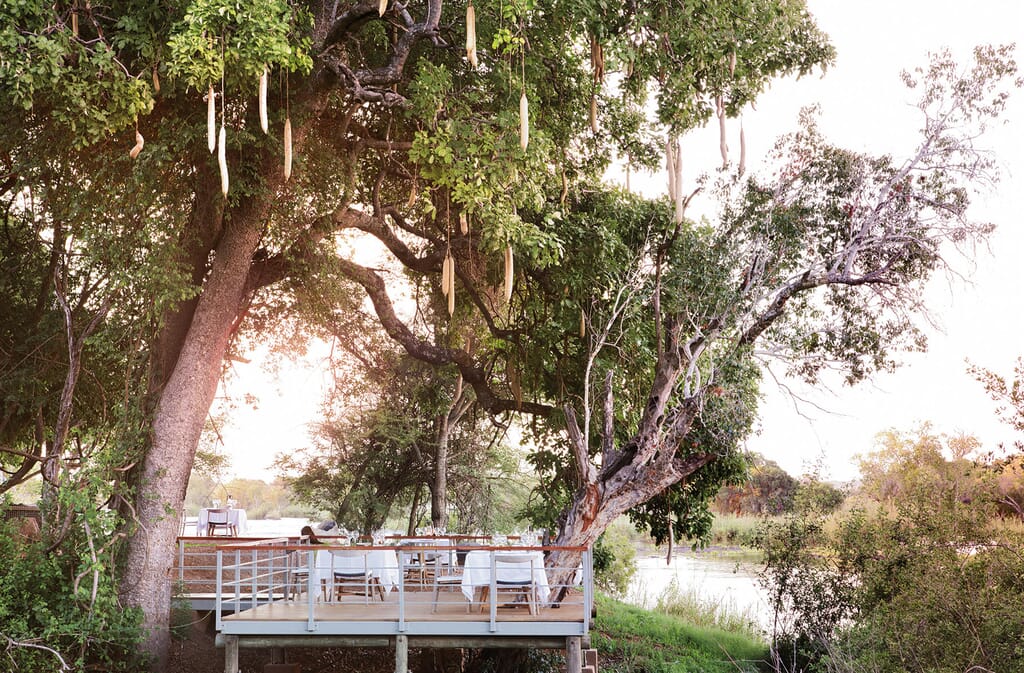 Where to stay?
Famed for its luxury safari camps, Zimbabwe offers an ideal blend of comfort and natural immersion.
From lavish tented lodges perfect for honey-mooners to family-friendly hotels with specialist guides, everyone can find the perfect place to stay.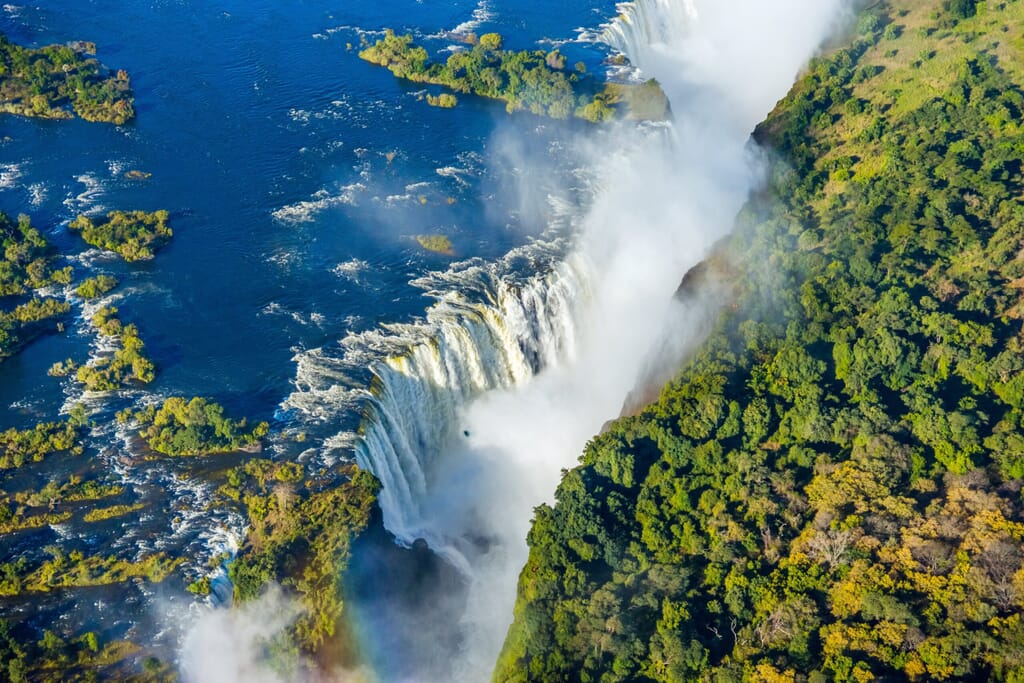 When to visit?
The dry season between June and October is the best time to see wildlife in Zimbabwe. With less surface water available wildlife congregates making it easier to spot.
June offers the best month to see both wildlife and Victoria Falls with a decent flow of water.
Zimbabwe's wet season which runs from November to May is the best time for birders to visit the country's national parks with its abundance of migratory birds.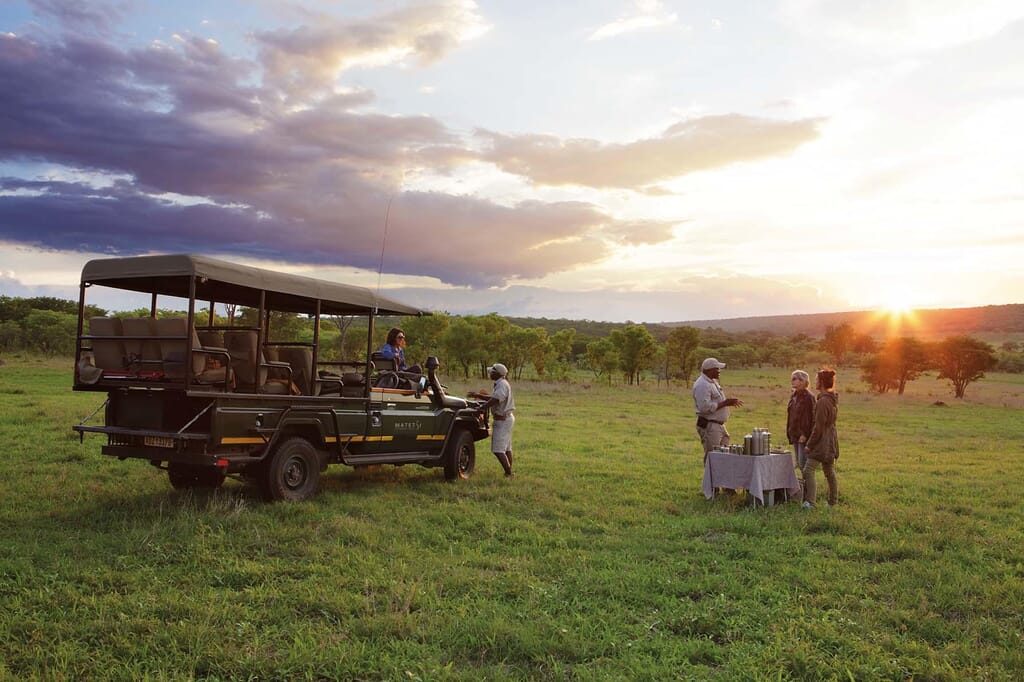 How to plan a luxury Zimbabwe safari?
The best way to start planning your own unique safari, is to get in touch with us, the African safari specialists.
We'll start with a free consultation, via phone, video call or email/chat. We'll get to know you and what your hopes and dreams are for this special trip.
From there, we'll produce your own personalised itinerary and refine it with you to ensure it's perfect. We'll then be with you each step of the way to plan every detail and answer every question, ahead of your dream safari.
Our favourite Zimbabwe experiences
Fly over the spectacular Victoria Falls, brush paths with elephants and buffalo in its iconic parks, and learn about the fascinating San bushmen.
View all experiences
Why travel with Coral Tree?
We are the specialists in luxury Africa family safari holidays
We are Africa experts and also parents. We understand what makes a memorable family adventure.
Our knowledge and connections are unsurpassed
We have been living and working in African tourism for over two decades.
Every journey is tailored with your specific wishes in mind
No off-the-shelf packages or cookie-cutter itineraries. Unique family safaris.
Each trip funds grassroots conservation and girls education projects
You pay no more for the privilege, we support causes close to our hearts.