Overview
Botswana safari holidays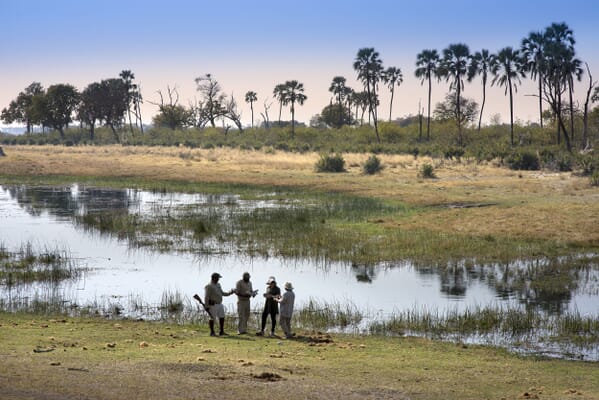 From endless desert to lush delta, Big Five game drives to intimate meerkat encounters, Botswana safari holidays are an exercise in balancing Africa's most magnificent contradictions.
One of the most diverse destinations in the world for both landscapes and wildlife, Botswana can almost be imagined as two worlds.
To the south lies the Kalahari and its endless, arid savannah; to the northwest, the Okavango Delta, where a root system of waterways floods and recedes like a heartbeat from the Okavango River, creating an ever-changing, glittering oasis.
This country of contrasts has something to appeal to every safari-goer, whether you are booking your Botswana safari holiday as a couple, a family, or a solo traveller. Let us find the hidden gems you are looking for in the treasure trove that is Botswana.
Overview
Botswana safari holidays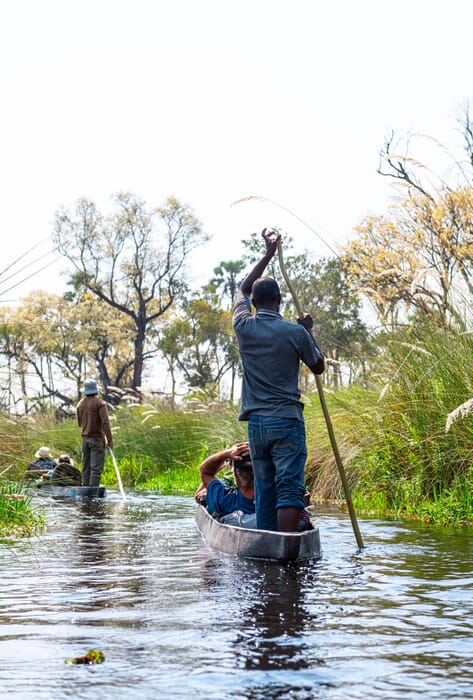 Itinerary ideas
Suggested itineraries for Botswana safari holidays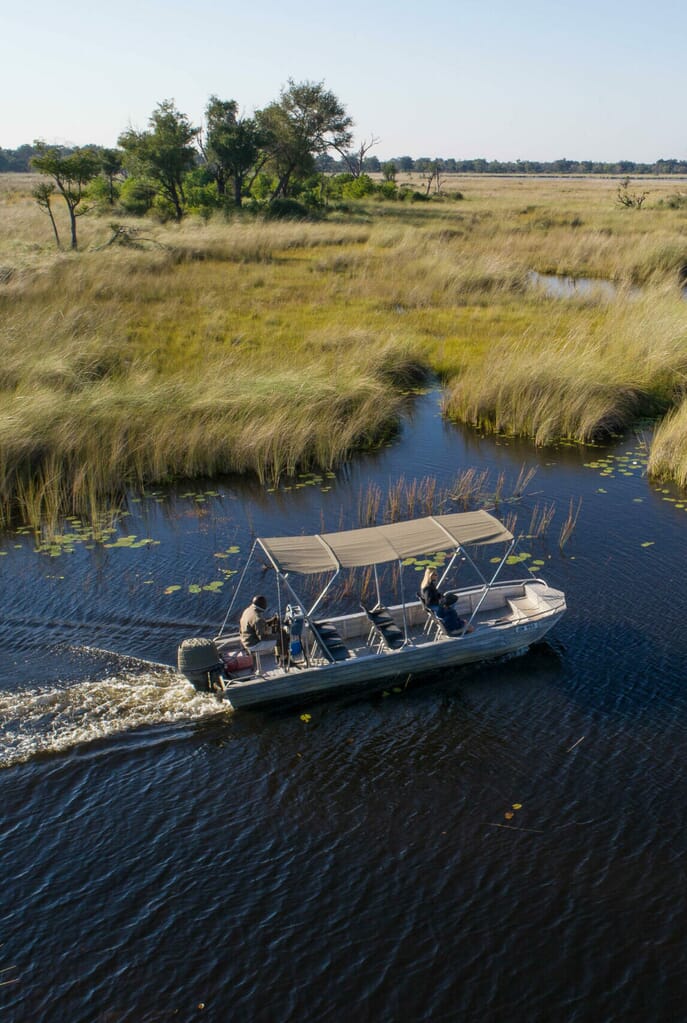 Where to go on your Botswana safari holiday?
The starting point for any Botswana safari is usually the Okavango Delta. This seasonal and ever-changing ecosystem boasts some of the most impressive wildlife experiences in Africa.
From experiencing the waterways by paddling in a dugout mokoro canoe, to watching wild dog battle with leopard, the Delta is home to some of our favourite safari memories.
The Magkadikgadi Pans, however, are in direct contrast; this salt-white lunar landscape to the north of the Kalahari Desert feels somehow elemental. It is a vast and ancient space where wildlife may be less prolific but is also more unusual.
Finally, the Chobe National Park must always spring to mind when thinking of a Botswana safari. It hosts more giants than people, so expect to find yourself in the gentle shadow of a hundred-strong herd of elephants. Only a short drive away from Victoria Falls, Chobe is also one of the more accessible additions to a longer African bucket list.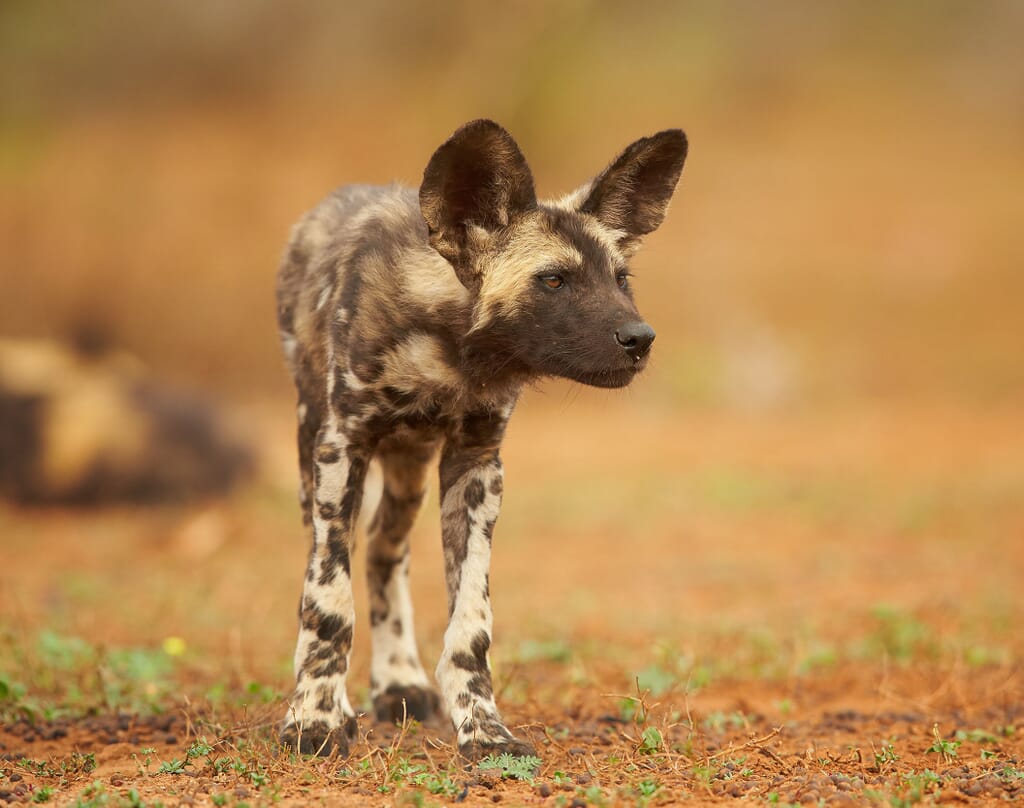 What to see on a Botswana safari holiday?
If your family has an excessively long list of wild animals they would like to see, then a Botswana safari holiday is an unbeatable choice for your next adventure.
Botswana's diverse landscapes make ideal habitats for every furred, feathered, scaled and tailed creature, starting with the Big Five.
Some of the parks even hand out irresistible illustrated wildlife, reptile, and birdlife 'checklists'. With more than 570 species of birds found in Botswana, this is a handy distraction tool for little ones.
The herbivores come to each water source in droves; everything from elephants, buffalos, impalas, pukus, zebras, and giraffes. As for predators, lion, cheetah, and leopard are just the start.
Botswana also has one of the few remaining large populations of the endangered African wild dog, and you may even spot a rare brown hyena, a black-maned lion, or the elusive honey badger in drier areas.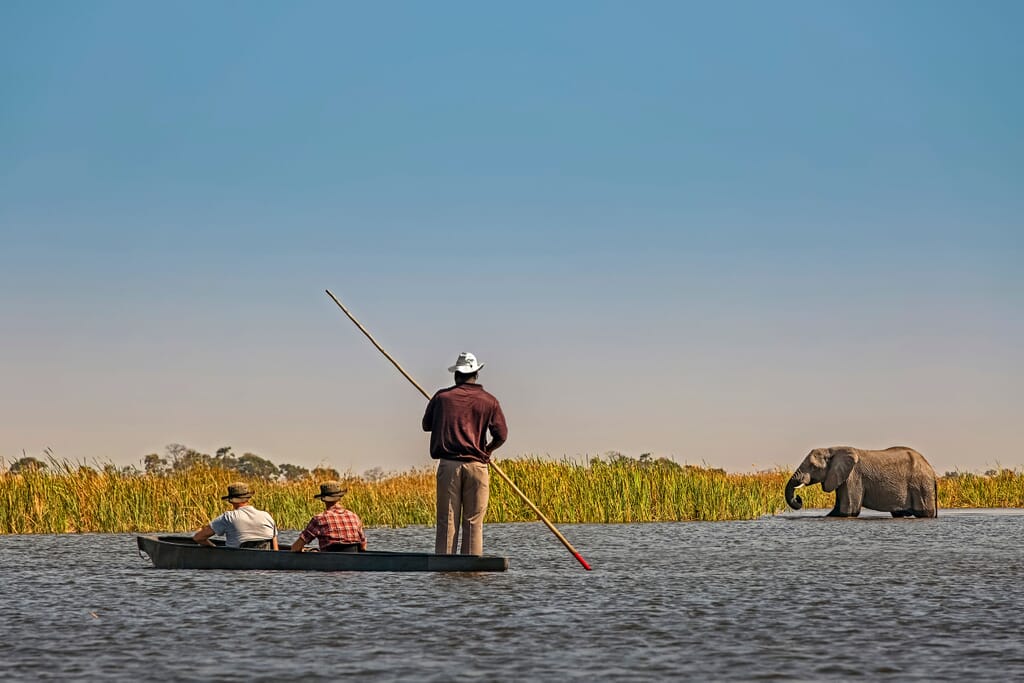 Our favourite Botswana experiences
The wonder of Botswana is that there is something for everyone.
Paddling through the waterways of the Okavango Delta may be one of our favourite activities, but perhaps your family would prefer quad biking in the salt pans.
Horse-riding safaris are especially popular as a way to feel truly immersed in the landscape and wildlife, but for those who would prefer a little distance, it is hard to beat wildlife viewing from a hot air balloon.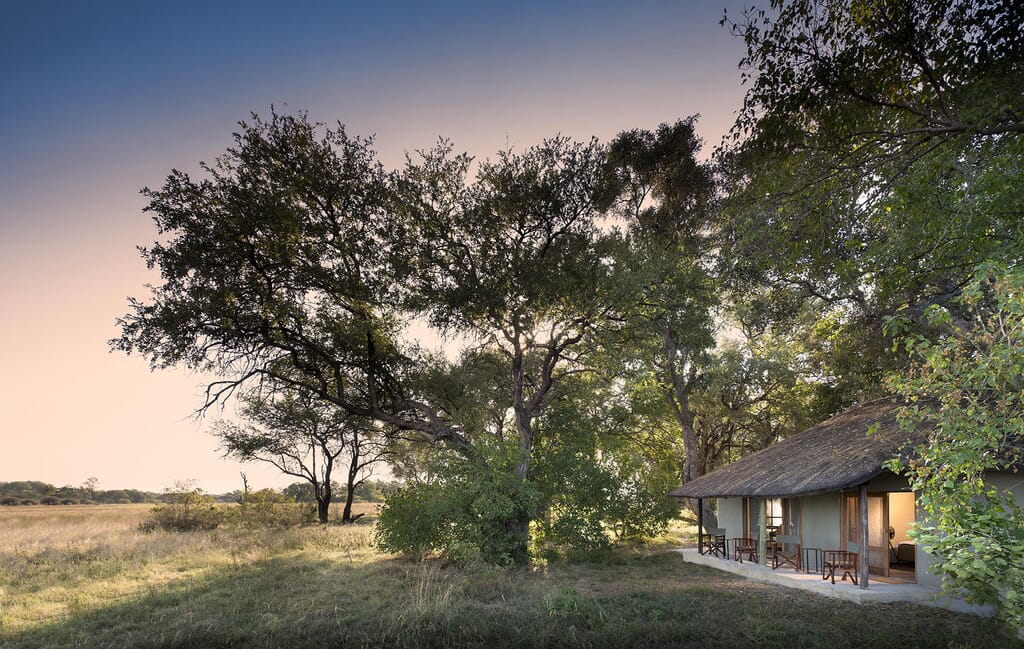 Where to stay in Botswana?
Botswana is renowned for its exclusive camps and lodges, which are often found hidden within their own private game concessions.
This privacy translates into exclusive safari experiences such as night drives, walking safaris, horseback safaris, and hot-air balloon safaris.
However, lodges and camps can also be found in the main National Parks, and wildlife viewing from this range of mobile camps and larger luxury lodges is consistently brilliant. Whether you're hoping for a private plunge pool or a chance to camp out under the stars, Botswana has you covered.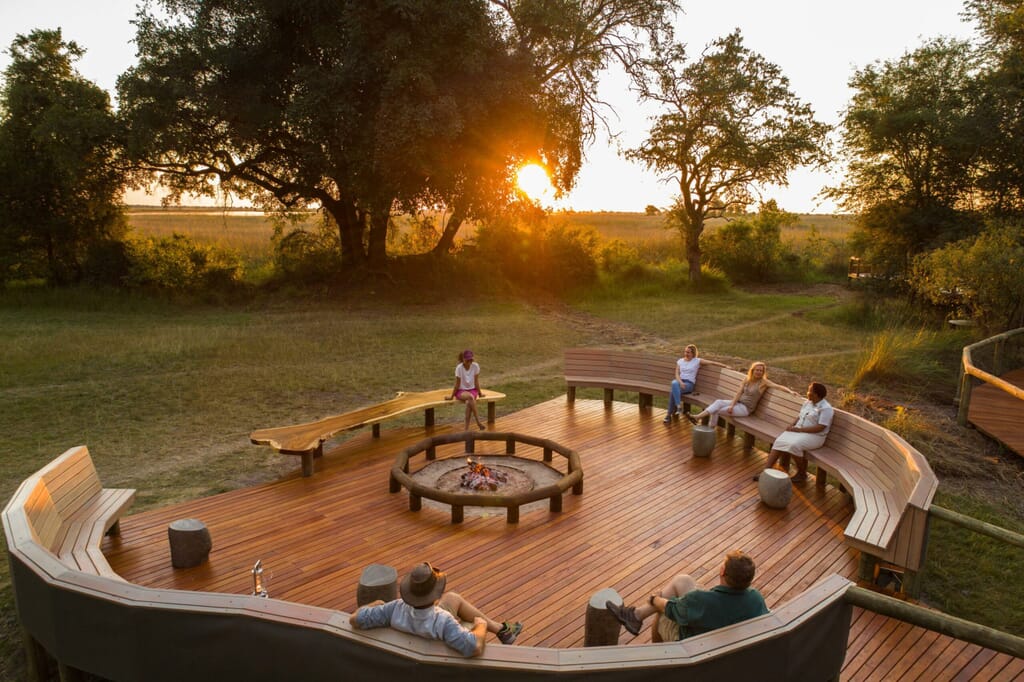 Is Botswana family-friendly?
Botswana is the safari holiday that every parent dreams of, a place where the wild and the comfortable have reached a brilliant equilibrium.
Many lodges and camps now specialise in family safaris, with highly trained guides, family tents and exclusive villas, and private safari vehicles available to ensure maximum flexibility.
Activities such as fishing, animal tracking, and cooking can be added to a safari already rich with diversity.
Botswana may be known for its exceptional wildlife encounters, but for parents looking for their next safari experience, the safety, friendly people, cultural diversity, and dedication to conservation are likely to be as much of a draw.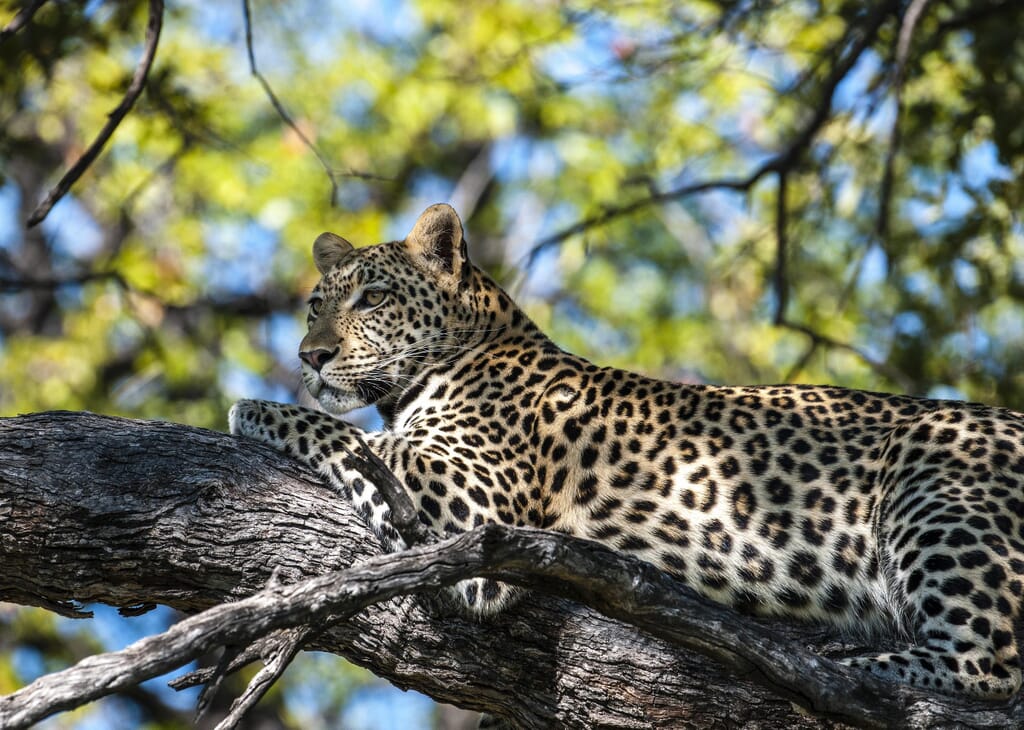 How to plan your Botswana safari holiday?
The best way to start planning your own Botswana safari, is to get in touch with us, the experts.
We'll start with a free consultation, via phone, video call or email/chat. We'll get to know you and what your hopes and dreams are for this special trip.
From there, we'll produce your own personalised itinerary and refine it with you to ensure it's perfect.
We'll then be with you each step of the way to plan every detail and answer every question, ahead of your dream safari. As a small, family-run business, we offer a standard of service and care unmatched in the industry.
When you're ready to start planning your own unique family safari holiday, we're ready to help.
Why travel with Coral Tree?
We are the specialists in luxury Africa family safari holidays
We are Africa experts and also parents. We understand what makes a memorable family adventure.
Our knowledge and connections are unsurpassed
We have been living and working in African tourism for over two decades.
Every journey is tailored with your specific wishes in mind
No off-the-shelf packages or cookie-cutter itineraries. Unique family safaris.
Each trip funds grassroots conservation and girls education projects
You pay no more for the privilege, we support causes close to our hearts.
Places to stay
Recommended accommodation for your Botswana safari
Places to stay
Recommended accommodation for your Botswana safari
Tales from the Coral Tree
Our latest news and stories