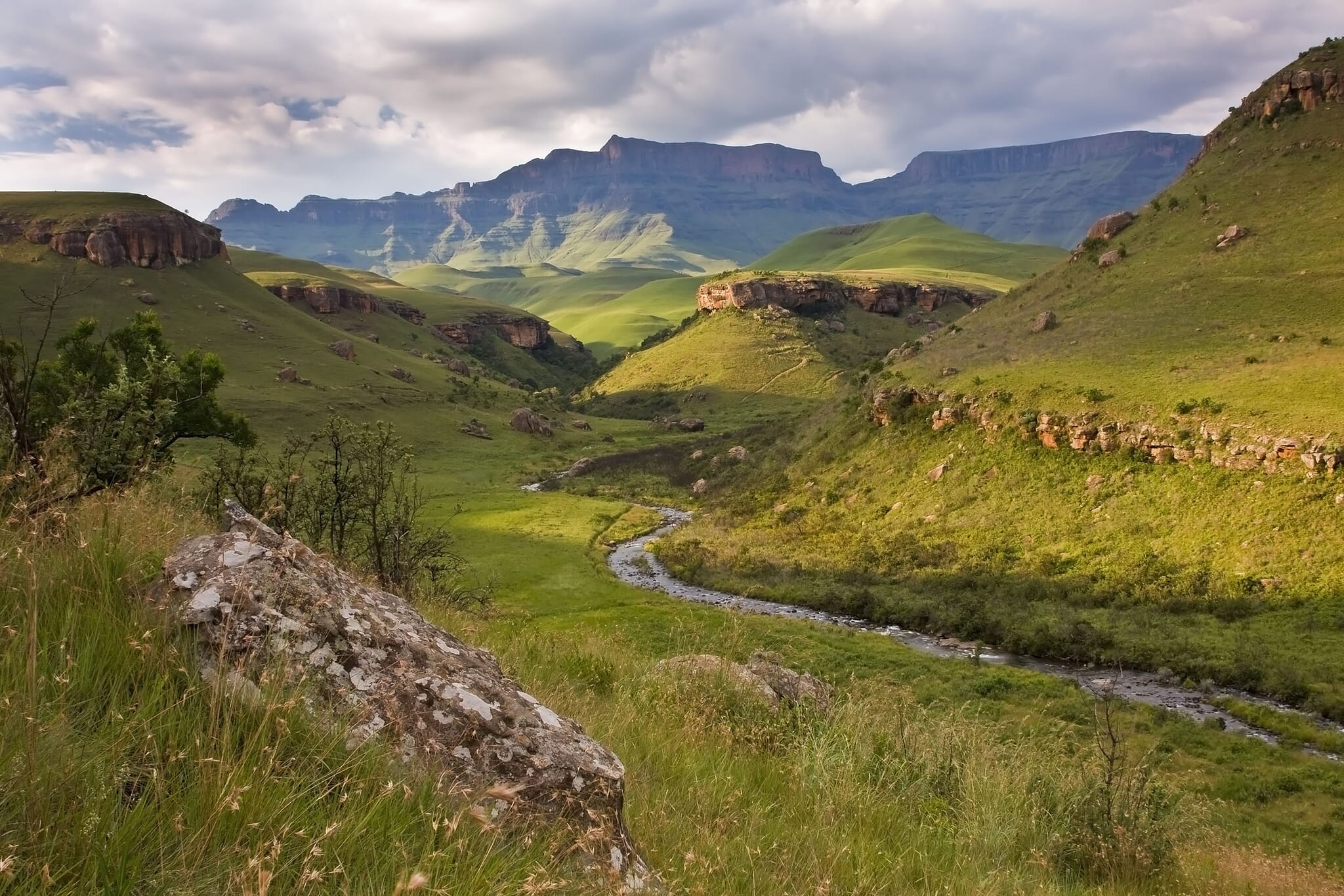 Drakensberg Hiking Tour
Scale the spine of South Africa in the dragon's mountains
Drakensberg Hiking Tour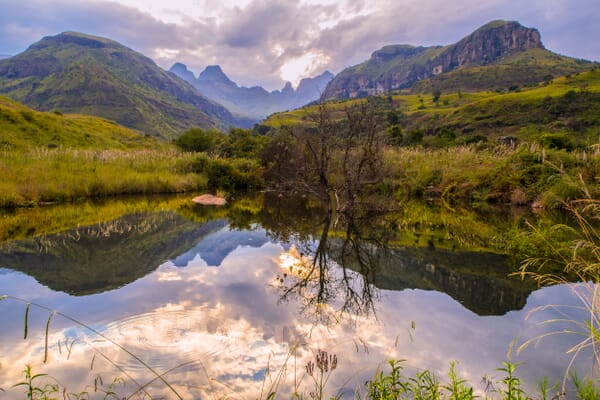 Keen walkers who include a Drakensberg hiking tour in their South Africa hiking holiday will not be left wanting.
Names such as Cathedral Peak and Giant's Castle are telling clues as to some of the landscapes you might encounter, should the mood compel you.
Drakensberg Hiking Tour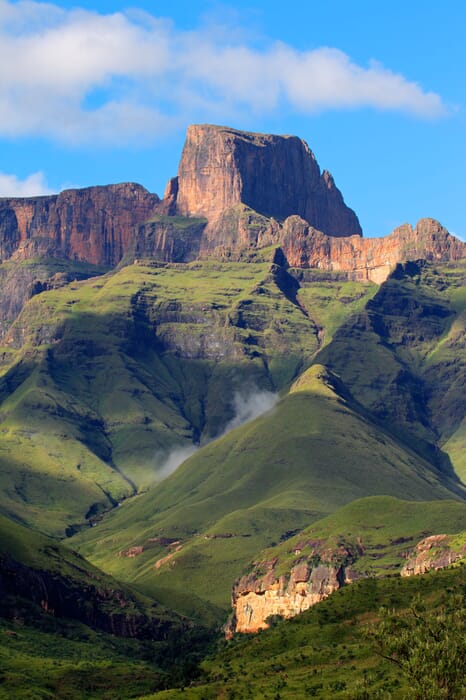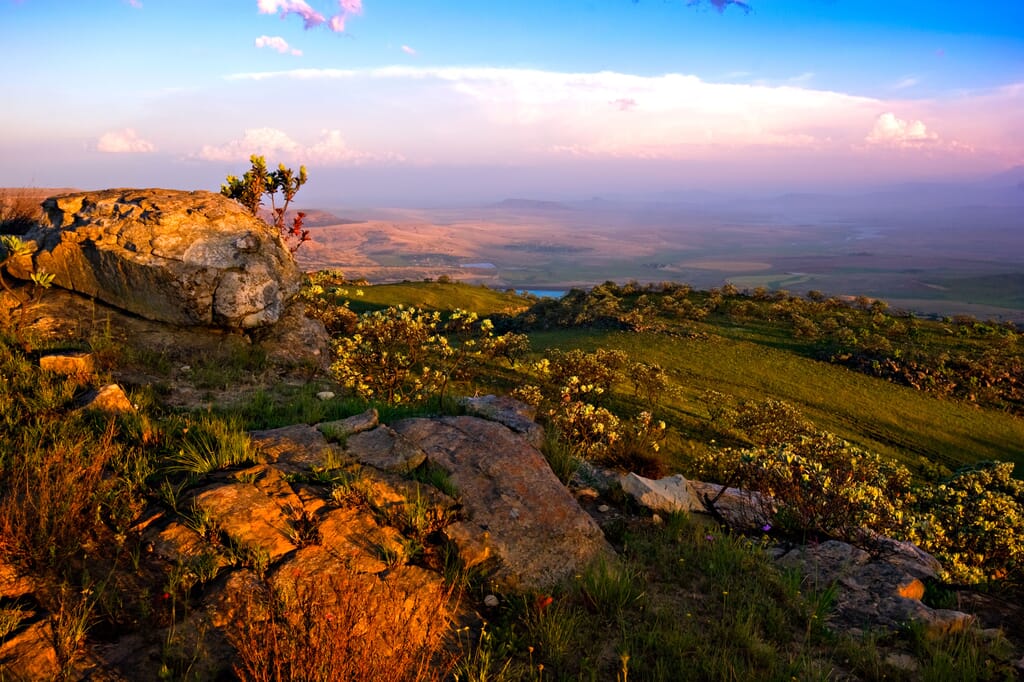 Where to go?
The Drakensberg mountains extend across a large swathe of South Africa.
However, your Drakensberg hiking tour will most likely take place in the area to the north west of Durban, bordering the mountain Kingdom of Lesotho.
Accommodation choices range from cosy retreats to larger resorts but the focus is invariably on exploring the spectacular surroundings.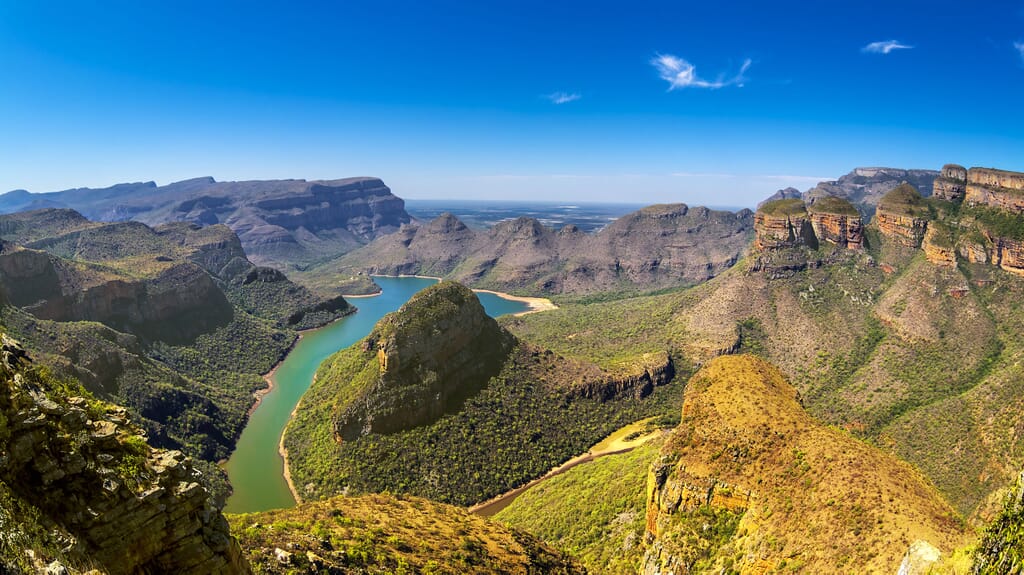 What to do?
South Africa's highest mountain range may not automatically appear on the must-see list of most South Africa family holidays.
But don't let the dramatically named landmarks put you off. There are trails of varying lengths to suit all, from seasoned hikers to youthful dawdlers.
Spectacular wildflowers adorn the hillsides while iridescent sunbirds dart among the aloes and proteas. A surprising number of mammals can also be spotted by those with a keen eye.
There is always something to see and so much that elevates a Drakensberg visit far above your typical family hike.
When to travel?
The trails can be enjoyed at any time of year but of course, conditions vary with the seasons.
December to February brings the warmest weather but be sure to pack a waterproof! June to August sees clear days, cold nights and snow on the peaks. The remaining months of the year are generally recommended, with March-May in particular offering great conditions for hiking.
Whatever the time of year, pack for all eventualities and you will be certain not to incur the dragon's wrath!
Plan your South Africa holiday
Accommodation
Our favourite Drakensberg mountains accommodation
Accommodation
Our favourite Drakensberg mountains accommodation
Inspiration
Experiences
Browse more of our favourite family safari experiences
Inspiration
Experiences
Browse more of our favourite family safari experiences
Why travel with Coral Tree?
We are the specialists in luxury Africa family safari holidays
We are Africa experts and also parents. We understand what makes a memorable family adventure.
Our knowledge and connections are unsurpassed
We have been living and working in African tourism for over two decades.
Every journey is tailored with your specific wishes in mind
No off-the-shelf packages or cookie-cutter itineraries. Unique family safaris.
Each trip funds grassroots conservation and girls education projects
You pay no more for the privilege, we support causes close to our hearts.
Tess & Mike, Coral Tree founders
Meet our founders
We believe in expert advice and exceptional service
No half measures allowed.
Over the last twenty years, we have lived and worked in the luxury African tourism sector developing partnerships across the continent.
We know what makes a memorable family experience, and as parents, we understand what's important to you.
More about us