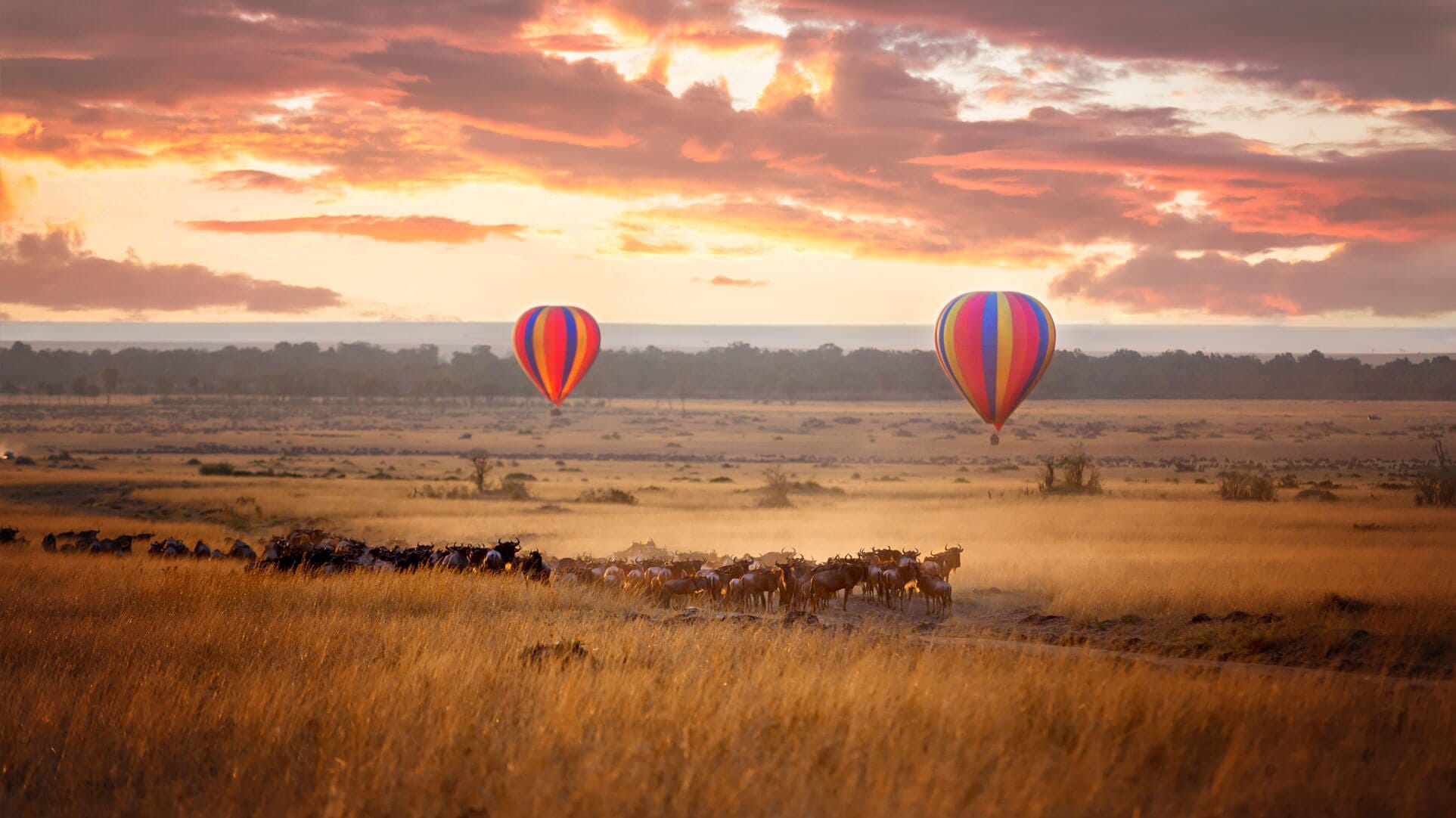 Hot air balloon safari
See your safari from on high in the basket of a hot air balloon
Hot air balloon safaris
Drifting aloft at dawn offers a stunning perspective on the wild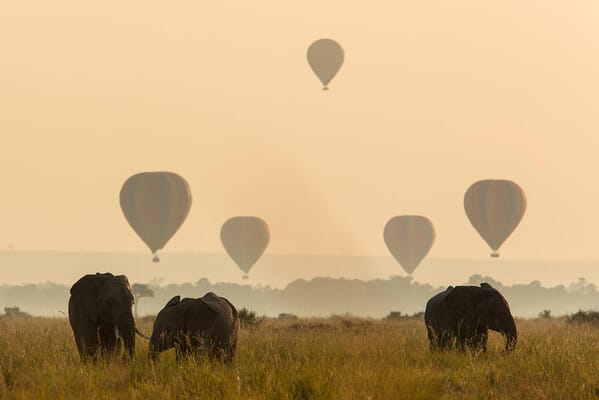 Few experiences are as evocative as a hot air balloon safari over the African wilderness, and it's an adventure that holds a special place in our hearts.
Gliding silently and serenely aloft, you'll watch the world come to life with the sunrise, then drift down to a champagne breakfast in the middle of the bush.
It's an incredible activity to enjoy together, and we never hesitate to recommend it as a sure highlight on a luxury family safari holiday.
Hot air balloon safaris
Drifting aloft at dawn offers a stunning perspective on the wild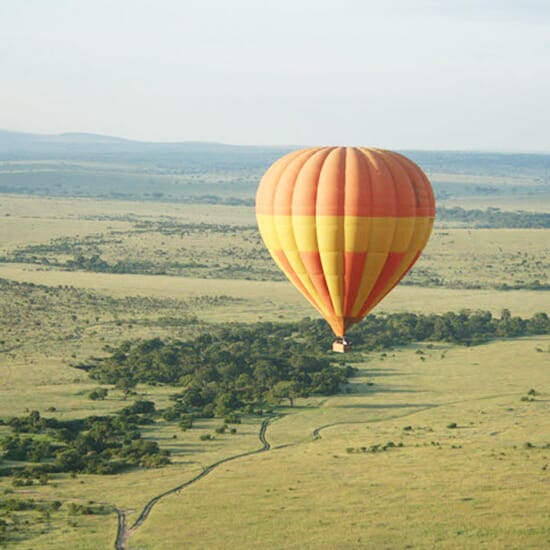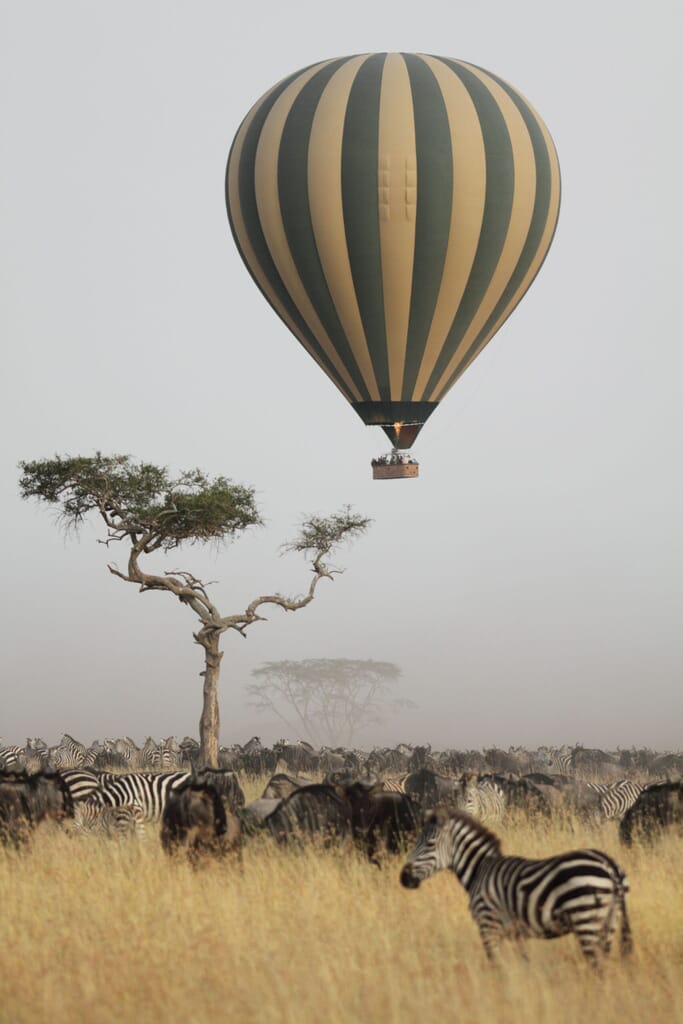 Best places to soar on high
Hot air balloon safaris are only available in select areas, most often those with expansive plains to drift over: Tanzania's Serengeti and Kenya's Masai Mara – two of the best family safari destinations.
It's well worth booking in advance, being an activity that's in understandably high demand. Ballooning is available year-round but depends on the conditions of the day; safety is taken seriously, and for this reason only children aged seven and over are allowed and everyone must be limber enough to climb in and out of the basket.
A different view
Watching wildlife from on high makes for a magical perspective and taking in the magnitude of the Great Migration is absolutely breath-taking.
If the conditions are right, the pilot's artistry at play will see you soar up, up and away, as well as skim the earth, or trace ripples on a river. It's a whole new world up there.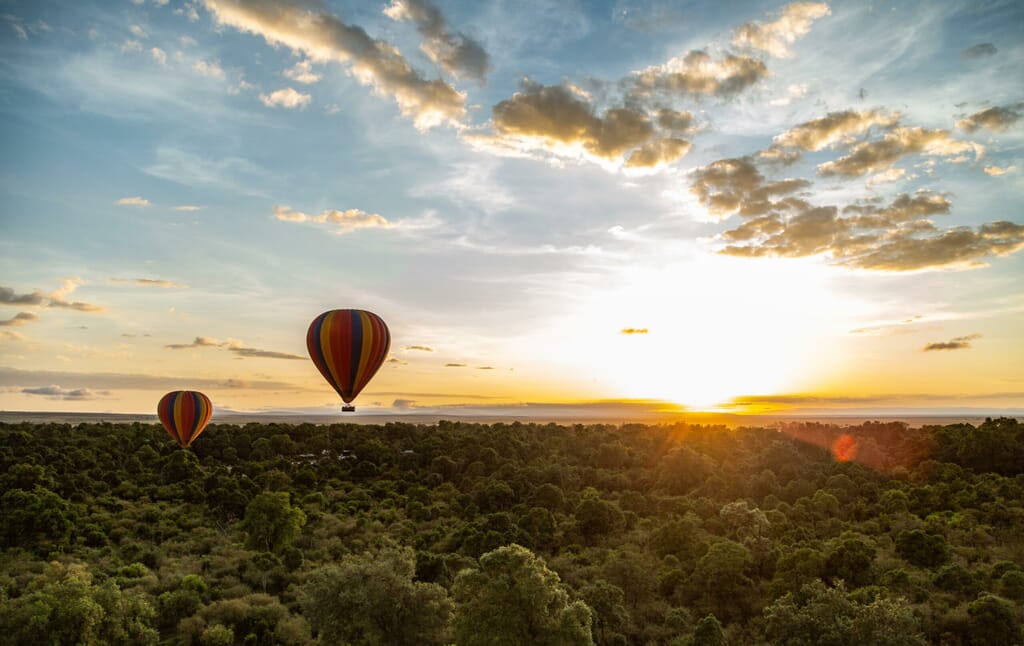 Making magical memories
Our love for hot air ballooning on a Kenya family safari holiday is rooted in special personal memories.
We were lucky to enjoy one in the Masai Mara the morning after we got engaged, and we also took 24 of our extended family on a hot air balloon ride on a 'familymoon' after our wedding.
Start planning
Suggested itineraries
Our favourite itineraries for a hot air balloon safari
Inspiration
Experiences
Browse more of our favourite family safari experiences
Inspiration
Experiences
Browse more of our favourite family safari experiences
Why travel with Coral Tree?
We are the specialists in luxury Africa family safari holidays
We are Africa experts and also parents. We understand what makes a memorable family adventure.
Our knowledge and connections are unsurpassed
We have been living and working in African tourism for over two decades.
Every journey is tailored with your specific wishes in mind
No off-the-shelf packages or cookie-cutter itineraries. Unique family safaris.
Each trip funds grassroots conservation and girls education projects
You pay no more for the privilege, we support causes close to our hearts.
Tess & Mike, Coral Tree founders
Meet our founders
We believe in expert advice and exceptional service
No half measures allowed.
Over the last twenty years, we have lived and worked in the luxury African tourism sector developing partnerships across the continent.
We know what makes a memorable family experience, and as parents, we understand what's important to you.
More about us