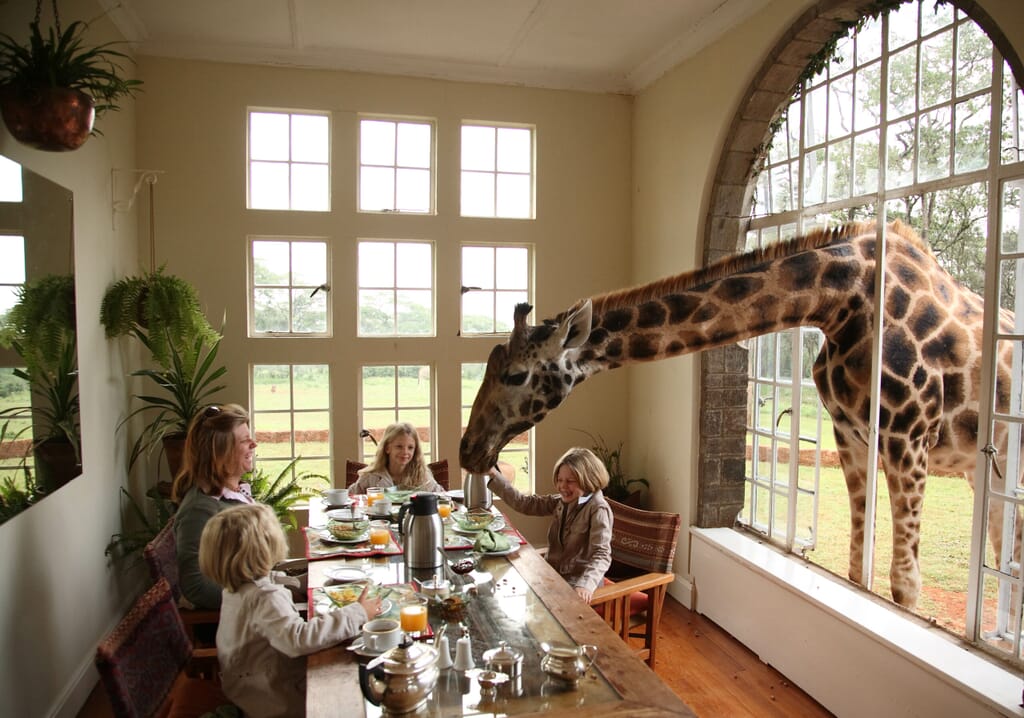 Best Family Safari Destinations: Our Top Three
These luxury family safari holidays are top of the class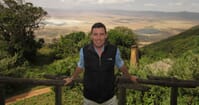 Mike
A family safari is high on the bucket list for many. Here at Coral Tree, designing luxury family safaris of all shapes and sizes is what we do best. In fact, it's all we do.
Below, we list our Top 3 best family safari destinations in Africa:
Top 3 Best Family Safari Destinations
1. Kenya
Home to some of Africa's most captivating landscapes, wildlife and cultures, Kenya tops our list for luxury family safari holidays.
Kenya family safari holidays offer such variety and are so well-renowned, they are the natural choice for many families when planning, particularly if it's a first safari.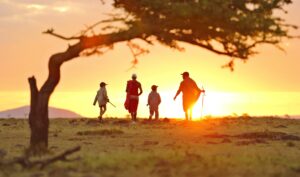 The most famous safari destination in Kenya is, undoubtedly, the Masai Mara, and rightly so. Along with the neighbouring Serengeti, the Mara has an abundance of wildlife that is unmatched in Africa. This means there's a wide range of accommodation to suit any family's budget or taste. Wildlife viewing here is spectacular all year round, but intensifies even further when the Great Migration arrives from July to October.
Outside of the Masai Mara, Kenya is home to many lesser-known safari areas that are equally stunning. Our favourites include Samburu, Lewa and Laikipia, and the Rift Valley Lakes. Combining multiple safari areas will ensure a varied experience, showcasing this mesmerising part of Africa.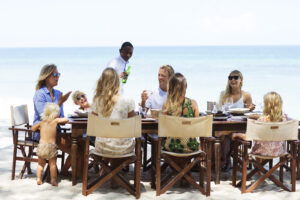 For a post-safari beach escape, many immediately think of flying south to the spice islands of Zanzibar, or east to the Seychelles archipelago, however, Kenya's coastline is equally beautiful, with many lesser-known hideaways to explore.
2. Tanzania 
The land of the Serengeti, Mount Kilimanjaro, the spice islands of Zanzibar, and much more, Tanzania is a world-class destination and arguably the home of the ultimate luxury family safari holiday.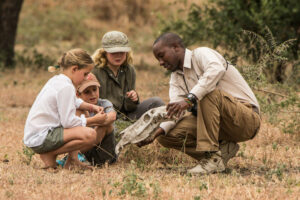 Many years ago, Tanzania was more of a wild destination, perfect for a romantic honeymoon. Whilst this remains to be true, in the last two decades, families have been travelling to Tanzania in ever-increasing numbers, and the country now boasts some of the finest luxury safari camps and lodges for those families looking for the ultimate bucket list family safari.
Suited more to children aged 8 and above, Tanzania's wild spaces are perfect for families looking for adventure by day and luxury by night. The country is home is a total of nineteen national parks, comprising a total area of over 40,000 square kilometres (roughly the size of Switzerland!).
As well as household names, such as the Serengeti and Mount Kilimanjaro, Tanzania has many hidden gems for those willing to tread off the beaten track. Ruaha and Nyerere National Parks in the south are two our favourite safari areas in Africa.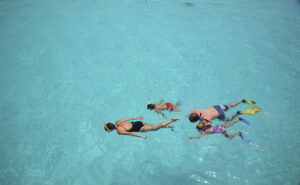 Tanzania is also blessed with spectacular coastline and the enchanting islands of the Zanzibar archipelago. Hard to think of what more you could wish for from a luxury family safari.
3. South Africa 
The original home of the Big Five Safari, South Africa is probably the most famous safari destination in Africa. It is often the first port of call for those wanting to combine a luxury family safari with a more diverse cultural and scenic tour.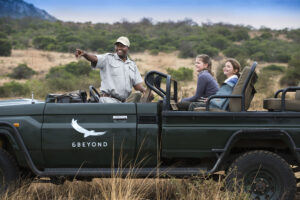 Easily the most developed country on the continent, South Africa has an incredible variety of regions and accommodation options that combine perfectly for a spectacular family safari holiday. Many of the regions of South Africa are malaria-free, which makes it well-suited to families travelling with very young children.
The most well-known safari area is the Greater Kruger National Park, which includes the Sabi Sands and Mala Mala Game Reserves – famed for resident leopards. Head a little further afield to be enthralled by Madikwe, Phinda, Timbavati, and much more.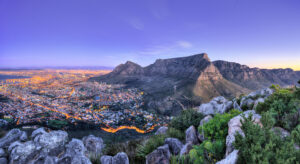 A trip to South Africa wouldn't be complete without visiting the breathtaking cityscape of Cape Town. Possibly, the most naturally beautiful city in the world. For a bit of African history, consider the Battlefields of KwaZulu-Natal and a Soweto township tour.
A dazzling array of luxury family safari destinations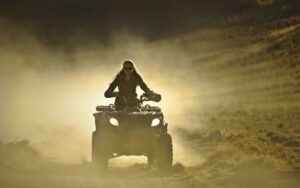 Of course, the choice for an epic family safari in Africa doesn't begin and end with those three countries. The rest of the continent is full of sensational destinations and safari areas, each delivering something unique.
Our favourites for a family visit, include the diversity of Uganda, the magnificence of Botswana, and the otherworldly nature of Namibia, to name but a few.
Wherever you are looking to travel with your family on safari, we are here to help. If you don't know where to start, please get in touch. We would love nothing more than to help you plan a spectacular luxury family safari.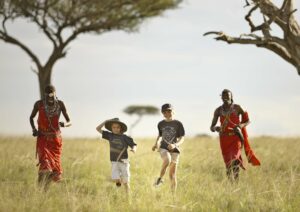 Related destinations
Tales from the Coral Tree
Our expert knowledge makes it possible.