Bucket list family safari Tanzania
Our ultimate Tanzania bucket list family safari is sure to delight and amaze
Guide Price
From £6,165 | $8,385 per person (based on 2 adults and 2 children under 12)
Duration
14 Nights
Best Months
July - October
Country
Tanzania
Summary
Our bucket list family safari is the ultimate way to experience the incredible delights of a Tanzania luxury safari.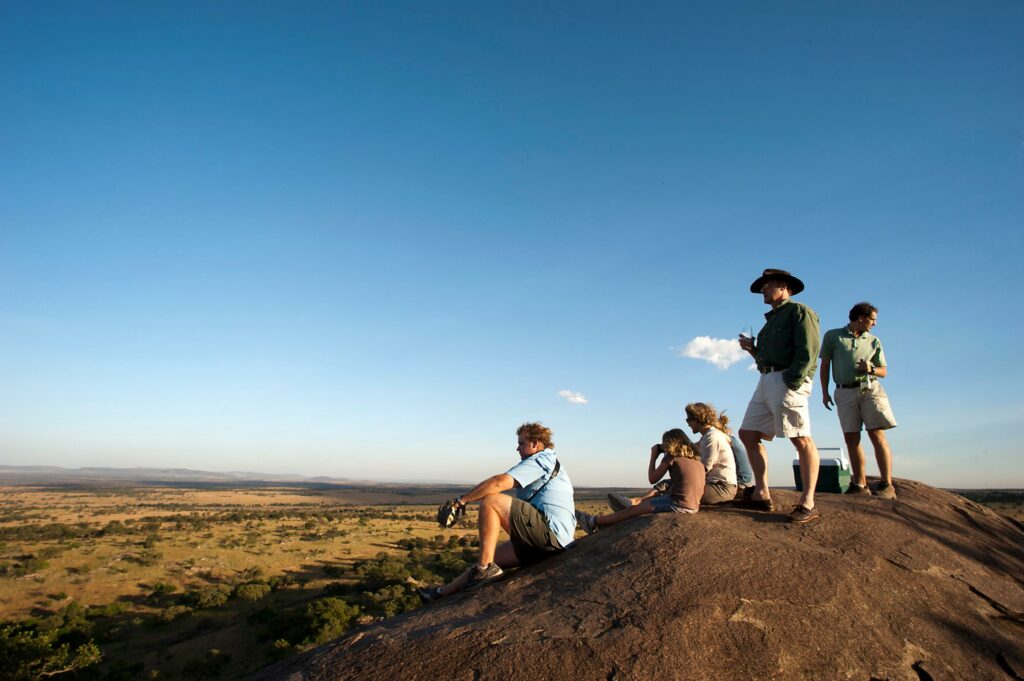 Itinerary overview – Bucket list family safari Tanzania
Over a period of 14 nights and 15 days, you'll enjoy the magnificent landscapes and wildlife of Tanzania:
Activities included
On this fantastic luxury family safari holiday you'll have the opportunity to experience the Great Migration, view the Big 5, take a hot-air balloon safari (additional charges apply), and walk in the bush with an expert guide.
Pricing and considerations
This classic, 'dry season' itinerary is best enjoyed from July to October when wildlife viewing is at its peak throughout Tanzania.
Our guide price for this itinerary is from £6,165 | $8,385 per person (based on 2 adults and 2 children under 12), using our best value accommodation in low season.
All our luxury family safari holidays are designed on an individual basis, so this price will vary depending on time of year, activities, transport methods and choice of accommodation.
The best way to start planning is to contact us.
Discover the itinerary day to day details
Discover the itinerary day to day details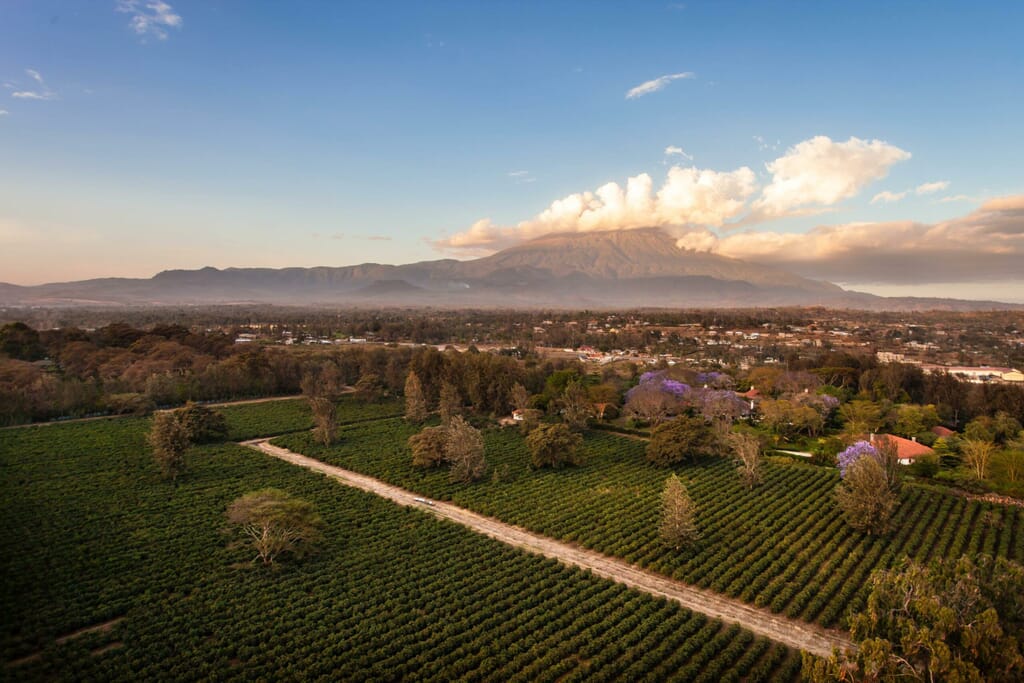 Arusha
Day 1
After arriving at Kilimanjaro international airport, you'll be transferred to nearby Arusha for the first night of your holiday in a private vehicle with guide.
Arusha is the jump-off point for most safaris to Tanzania's northern circuit. The town itself is home to numerous coffee plantations, in the shadow of nearby Mount Meru.
We prefer to stay in one of the properties built in and around the coffee plantations, or in the charming nearby town of Usa River.
You'll have the rest of the day to acclimatise before your safari begins the following day.
Accommodation suggestion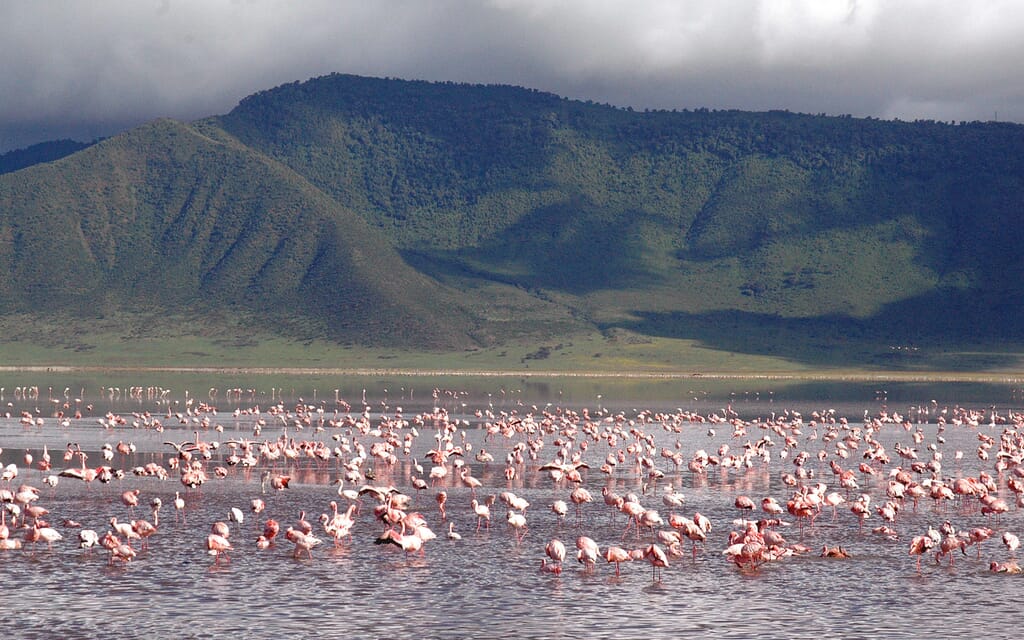 Ngorongoro Highlands
Day 2 - 3
This morning, you'll be driven to nearby Arusha airport for your light aircraft flight to Manyara airstrip, where you'll be met by your driver-guide and driven 45 minutes to nearby Karatu.
Upon arrival at Karatu you'll be impressed by the lush greenery of the Ngorongoro Highlands. We recommend staying at one of the many properties in this beautiful area, or alternatively, on the crater rim itself. Lemala Ngorongoro Tented Camp offers great value accommodation and is situated close to the descent road for early morning drives to the crater floor.
The following morning you'll leave the lodge at first light for your full-day drive down onto the Ngorongoro Crater floor. This is a one-of-kind safari destination and you'll be blown away by the sheer drama of the landscape and the density of wildlife in the crater bowl.
Accommodation suggestion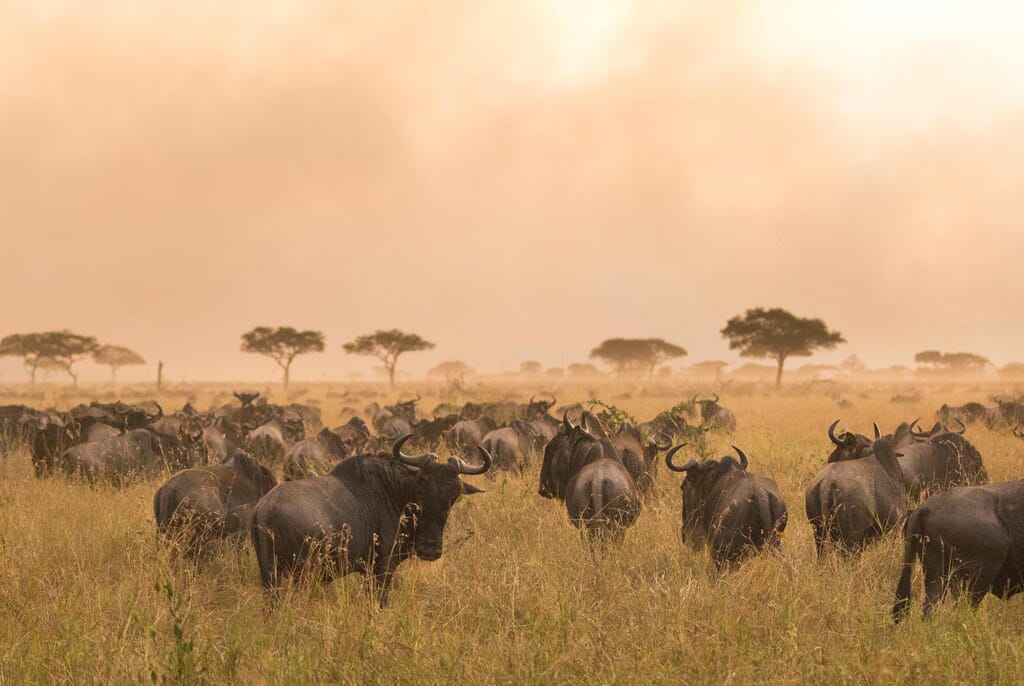 Serengeti National Park
Day 4 - 6
This morning you'll leave Ngorongoro and be driven back to Lake Manyara airstrip for your onward flight to Serengeti National Park.
If travelling from July – October, we recommend staying at one of the camps and lodges in the Kogatende / Lamai area of Northern Serengeti. This will give you the best chance of seeing the Great Migration and is an exciting way to spend your three nights in this most spectacular of wilderness areas. Alternatively, if you're in a large family group, you may choose to stay at a private lodge, such as Mkombe's House.
During your three days here, you'll explore and enjoy all the Serengeti has to offer. This is a genuine bucket list destination and you'll be filling up your camera memory card at a rate of knots!
As well as enjoying game drives, we recommend visiting local communities and partaking in a hot-air balloon ride (additional charges apply).
Accommodation suggestion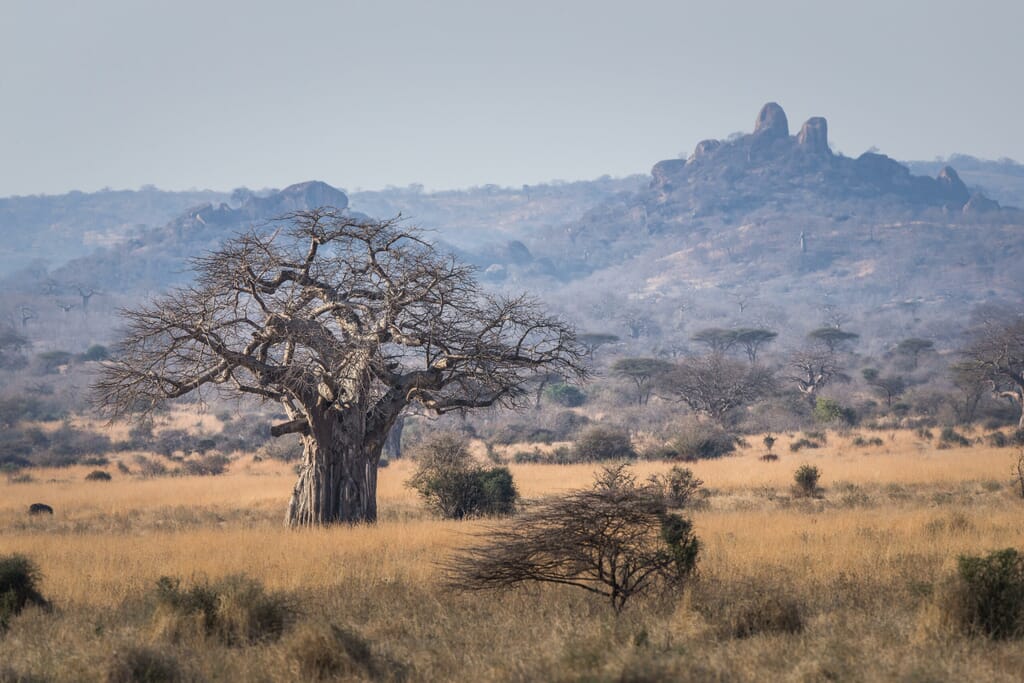 Ruaha National Park
Day 7 - 9
This morning, you'll say goodbye to the Serengeti and take your onward light aircraft flight to Ruaha National Park.
You'll spend the next three nights in this incredible wilderness, enjoying all it has to offer. Ruaha has a unique landscape, as the acacia plains of the north begin transition to the miombo woodland of Southern Africa.
The landscape is dotted with ancient baobabs and wildlife is found in abundance, particularly in the dry season of July – October.
Over the coming days, you'll enjoy stunning game drives without barely another human in sight. You'll also have the opportunity to look for wild dog, one of our favourite predators to observe in the wild.
The guides in Ruaha are amongst the most knowledgeable in Tanzania and a walking safari (age restrictions apply) is not to be missed.
Accommodation suggestion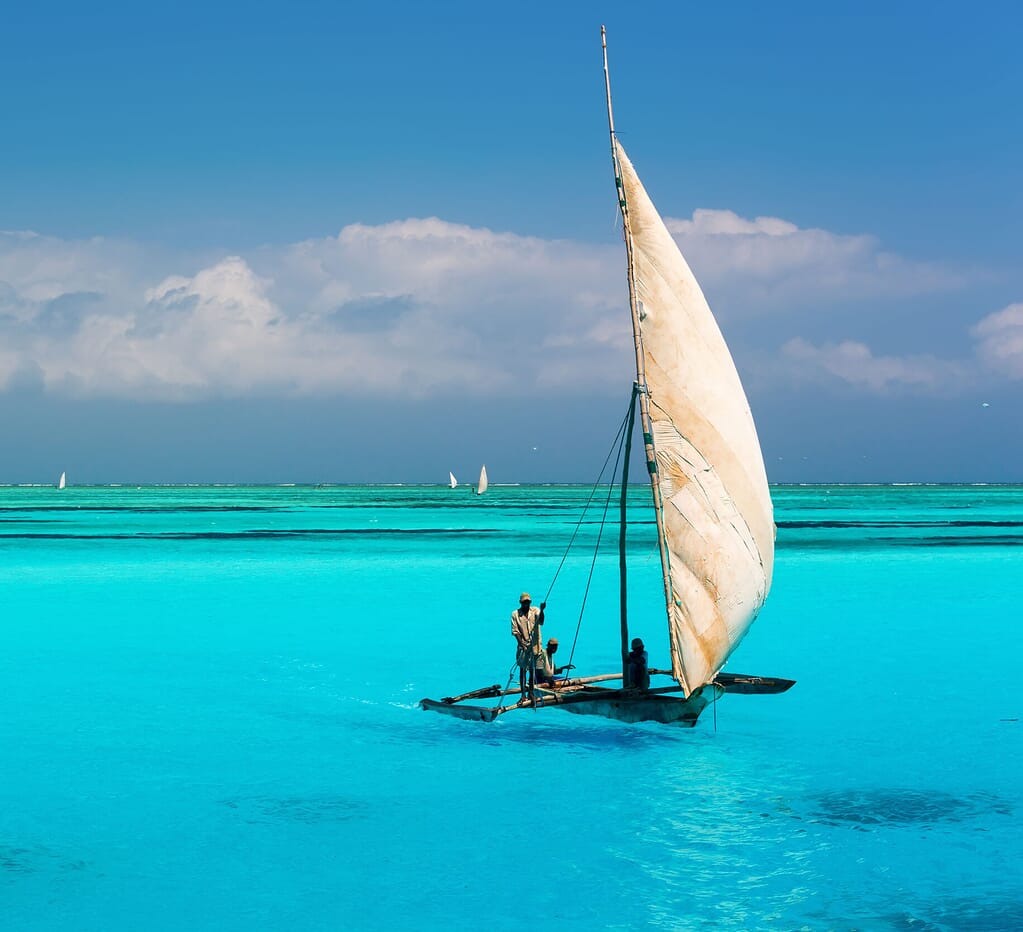 Zanzibar Islands
Day 10 - 14
This morning, your guide will drive you to the airstrip and you'll take your onward light aircraft flight to Zanzibar. Upon arrival, you'll be met by your driver and taken in a private transfer to your hotel.
You'll spend the next five nights enjoying all these beautiful islands have to offer. Zanzibar is a place of endless white-sand beaches and azure blue waters. This is the perfect location to unwind and relax after your bucket list family safari.
For the more energetic members of the family activities abound and you will be able to enjoy SCUBA diving, snorkelling, dolphin safaris, traditional dhow trips, deep sea fishing, and much more.
Zanzibar has a rich and diverse cultural history and a tour of the crumbling streets of Stone Town is a perfect way for your family to learn about the island's past.
On the final day, you'll be transferred back to Zanzibar international airport in a private vehicle for your onward journey home.
Accommodation suggestion
Accommodation
Featured accommodation in this itinerary
Accommodation
Featured accommodation in this itinerary
Itineraries
Further inspiration...
Why travel with Coral Tree?
We are the specialists in luxury Africa family safari holidays
We are Africa experts and also parents. We understand what makes a memorable family adventure.
Our knowledge and connections are unsurpassed
We have been living and working in African tourism for over two decades.
Every journey is tailored with your specific wishes in mind
No off-the-shelf packages or cookie-cutter itineraries. Unique family safaris.
Each trip funds grassroots conservation and girls education projects
You pay no more for the privilege, we support causes close to our hearts.