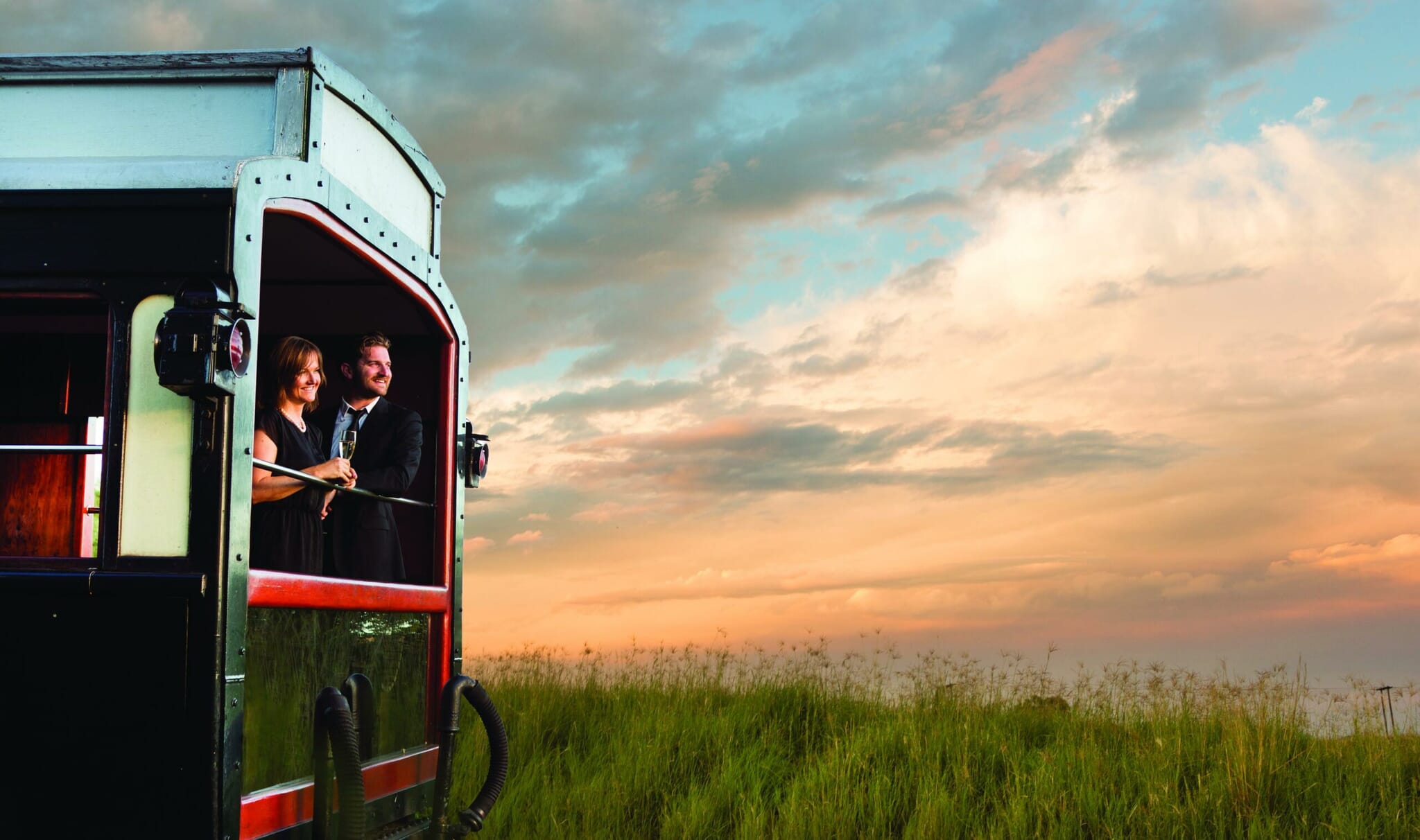 Luxury Train Journeys
Get off the beaten track while remaining reassuringly on it
Luxury Train Journeys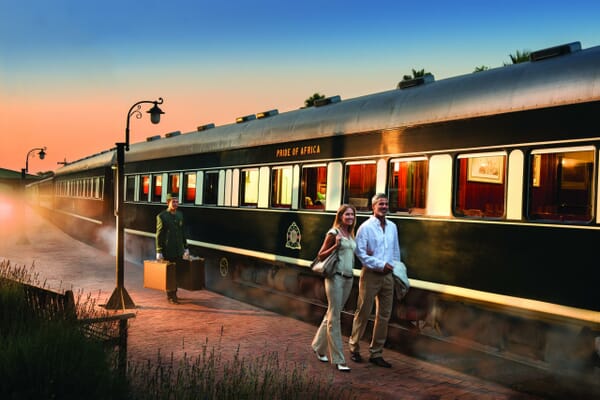 Luxury train journeys are often a unique way to visit lesser-known corners of a country.
Board one of South Africa's impossibly elegant trains and you'll uncover a rich history interspersed with dramatic big sky vistas.
Luxury Train Journeys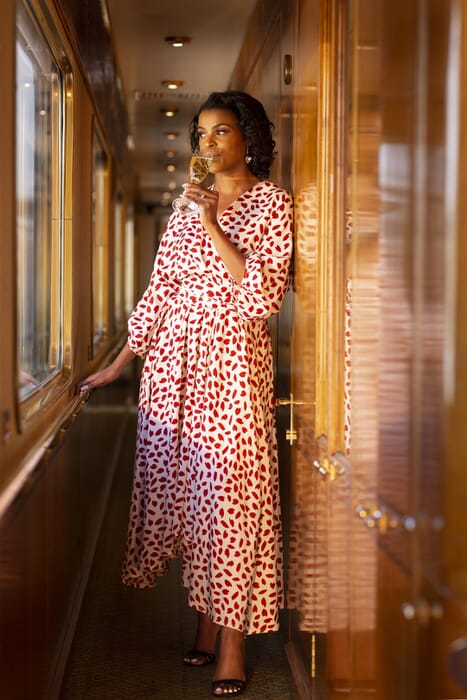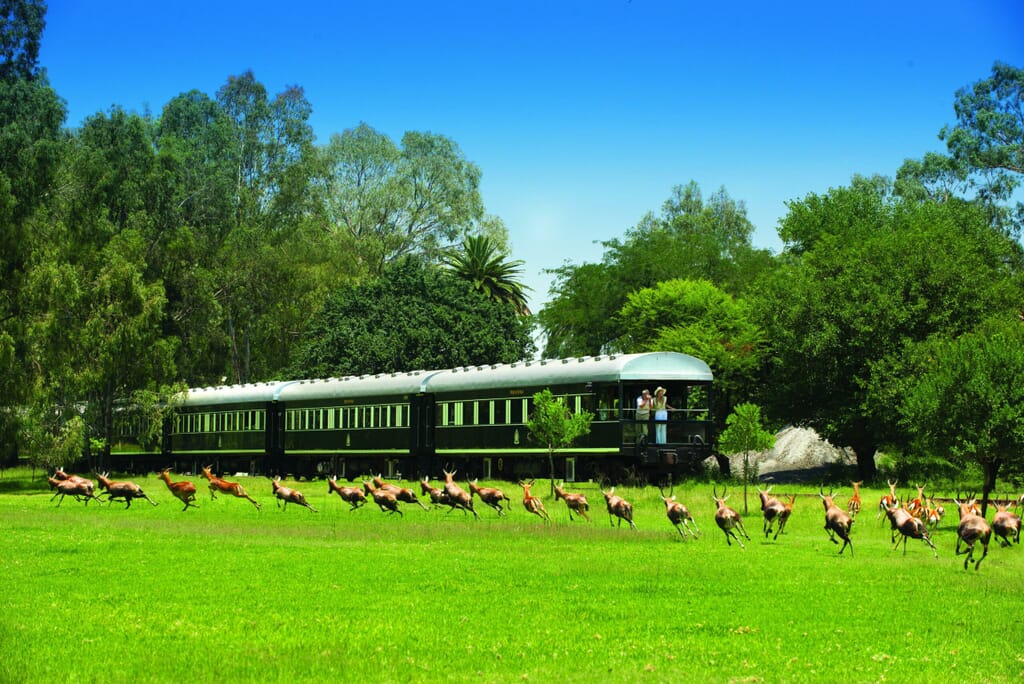 The trains
South Africa luxury holidays have long been synonymous with luxury train journeys.
The iconic Blue Train's contemporary elegance has delighted visitors for years.
For those in the know, the Rovos Rail journeys are equally opulent but hark back to a more traditional era of train travel.
Both give you the chance to just sit back and give your undivided attention to often overlooked corners of South Africa.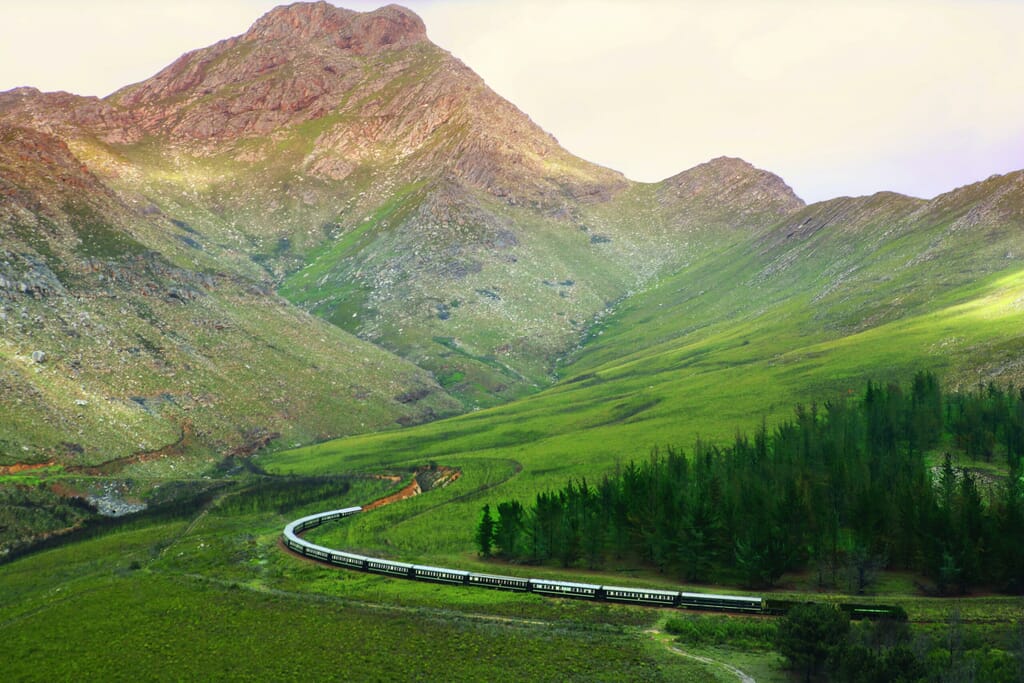 Where to go?
The flagship journeys for both trains span cosmopolitan Cape Town and Pretoria, South Africa's administrative capital. The key stop along the way is undoubtedly the former diamond mining centre of Kimberley. You'll visit the diamond mine as well as the Big Hole, once the world's largest man-made excavation.
Both trains traverse the vast Karoo, an expansive semi-desert landscape characterised by arid plains and other-worldly rock formations. Along the way you'll pass the Victorian frontier town of Matjiesfontein. The town retains the character and charm of its founding in the late 19th Century, as an outpost linking Cape Town with Kimberley's diamond mines.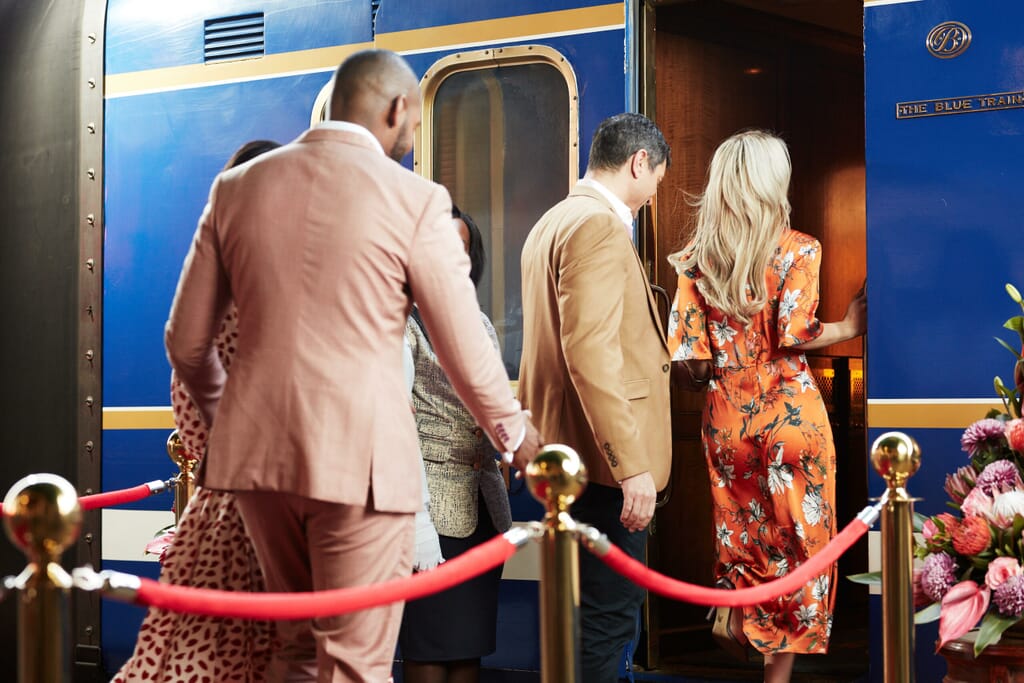 Who should go?
While children are welcome on board, there are some restrictions and limitations. Not least due to the size of the suites which only accommodate the smallest of extra bodies.
However, if your little explorers are crazy about trains, then a luxury train journey can be a fantastic addition to a South Africa family holiday.
For couples, honeymooners, or families with grown-up children, the luxury trains of South Africa are a unique way to explore the country.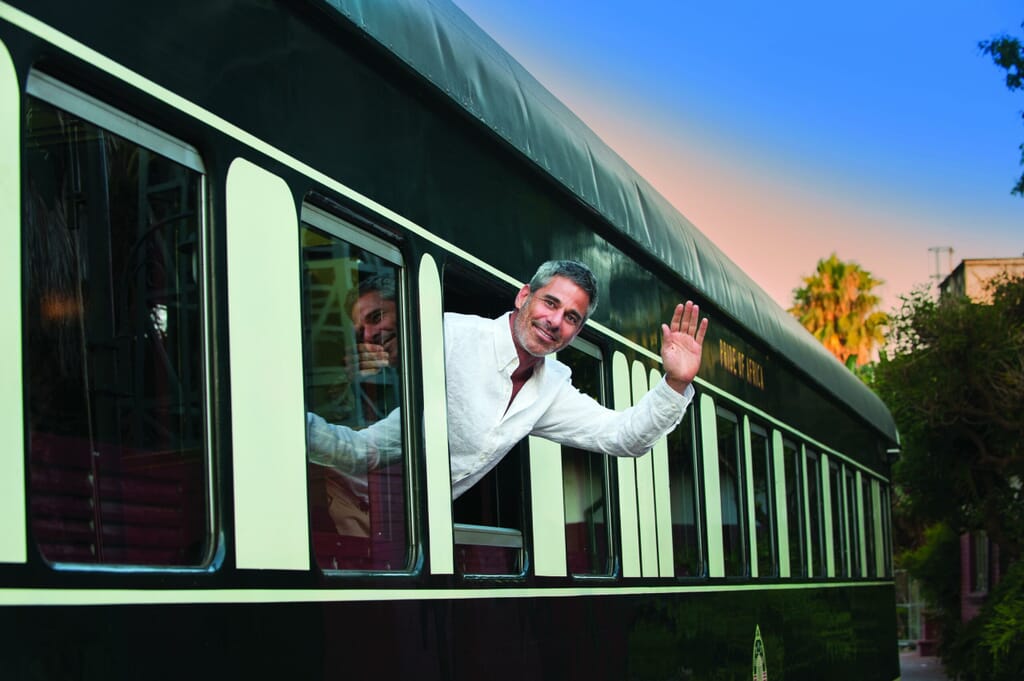 Inspiration
Experiences
Browse more of our favourite family safari experiences
Inspiration
Experiences
Browse more of our favourite family safari experiences
Why travel with Coral Tree?
We are the specialists in luxury Africa family safari holidays
We are Africa experts and also parents. We understand what makes a memorable family adventure.
Our knowledge and connections are unsurpassed
We have been living and working in African tourism for over two decades.
Every journey is tailored with your specific wishes in mind
No off-the-shelf packages or cookie-cutter itineraries. Unique family safaris.
Each trip funds grassroots conservation and girls education projects
You pay no more for the privilege, we support causes close to our hearts.
Tess & Mike, Coral Tree founders
Meet our founders
We believe in expert advice and exceptional service
No half measures allowed.
Over the last twenty years, we have lived and worked in the luxury African tourism sector developing partnerships across the continent.
We know what makes a memorable family experience, and as parents, we understand what's important to you.
More about us