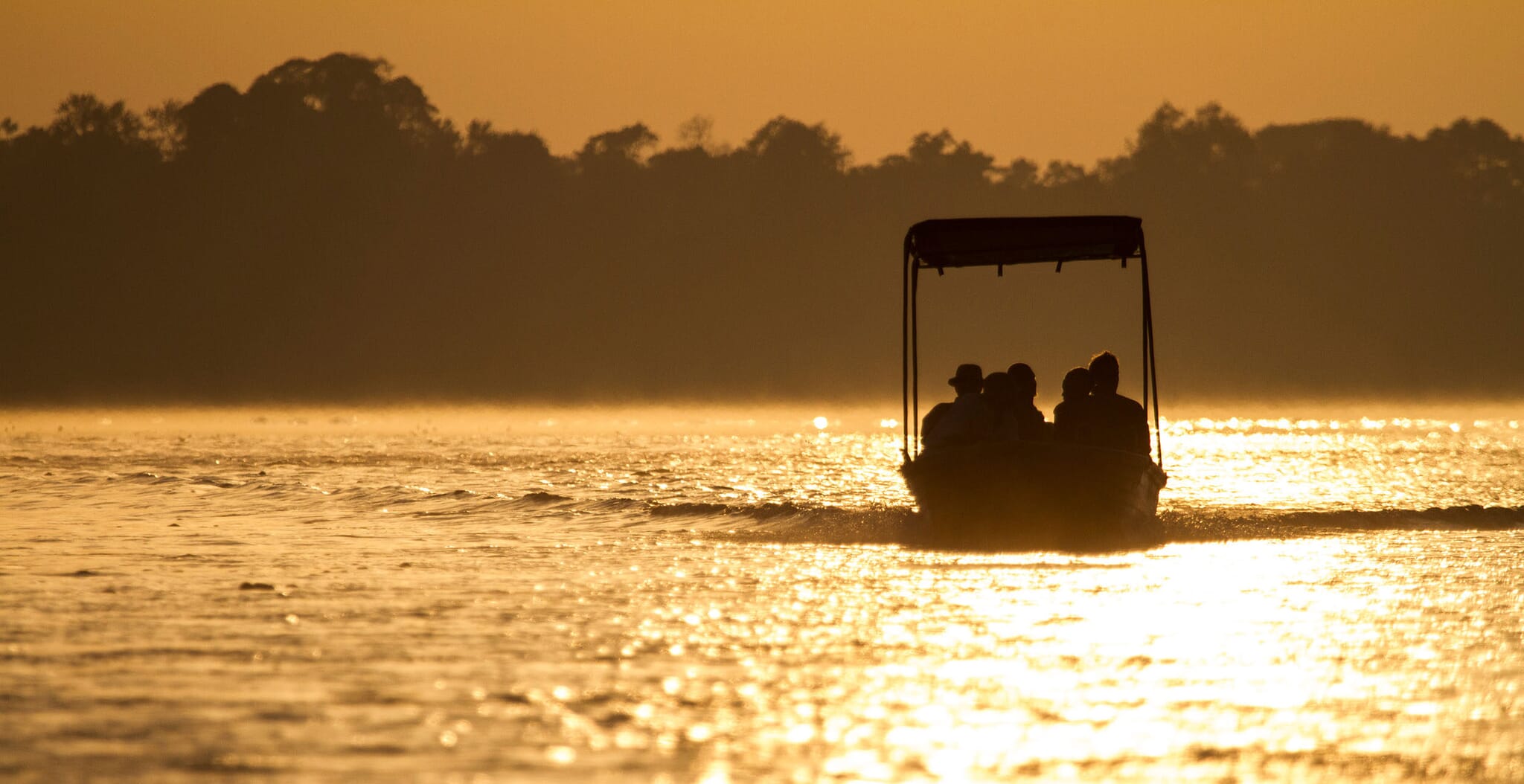 Boat safaris
Adventuring afloat in a boat is the ultimate family safari sensation
Boat safaris
Take in the wilderness and wildlife from a hippo's point of view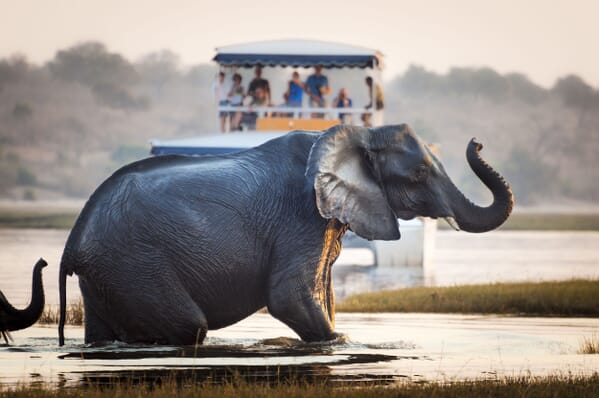 Boat safaris are a wonderful addition to a luxury family safari  for the completely fresh perspective it yields.
Boats offer access to beautiful swathes of watery wild that aren't available by road or foot. Being out on the water combines an equal measure of tranquil calm and quiet, with the thrill of approaching animals you wouldn't normally see up close.
Boat safaris
Take in the wilderness and wildlife from a hippo's point of view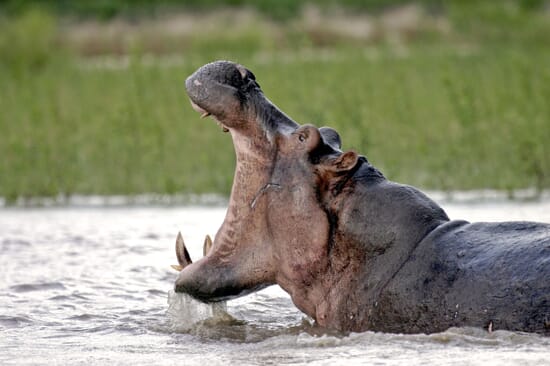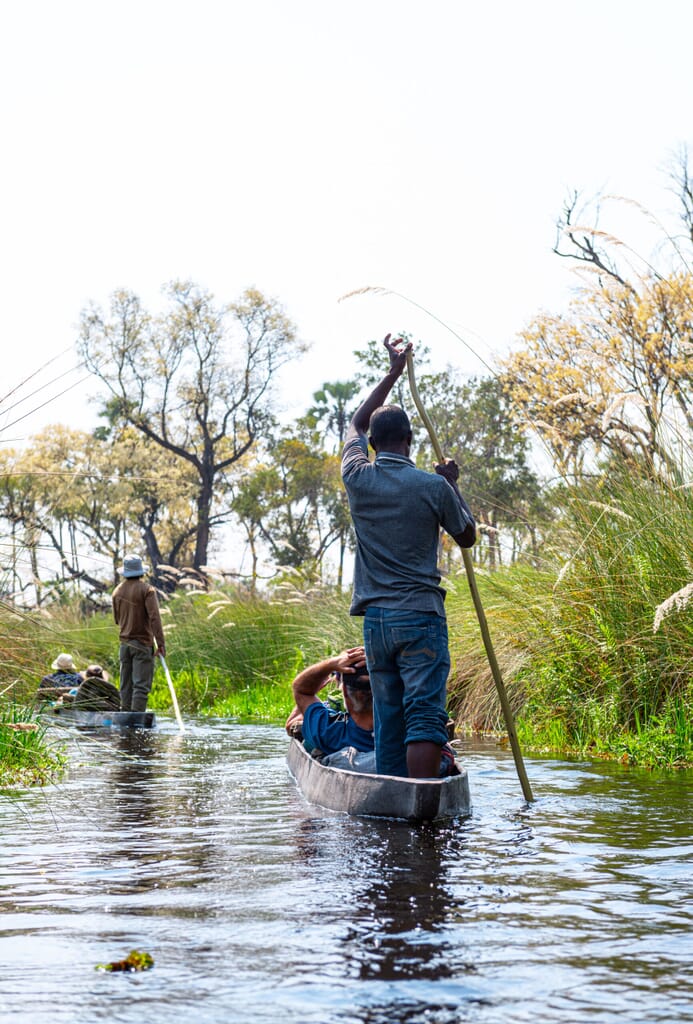 Best locations for boat safaris
Botswana's Okavango Delta is famed for its wildlife-filled waterways, and in some areas your guide will take you on a traditional Mokoro canoe. You'll get a frog's-eye view as you glide through waterlilies, past butterflies and a minutia of small reed- and papyrus-dwelling creatures. Stopping off on an island makes for a perfect pause for snacks and sundowners for those who like a boat safari with style.
Lesser-known Nyerere National Park in Tanzania, whose many interconnected lakes and rivers make for marvellous aquatic exploration, is another excellent option for a family safari holiday.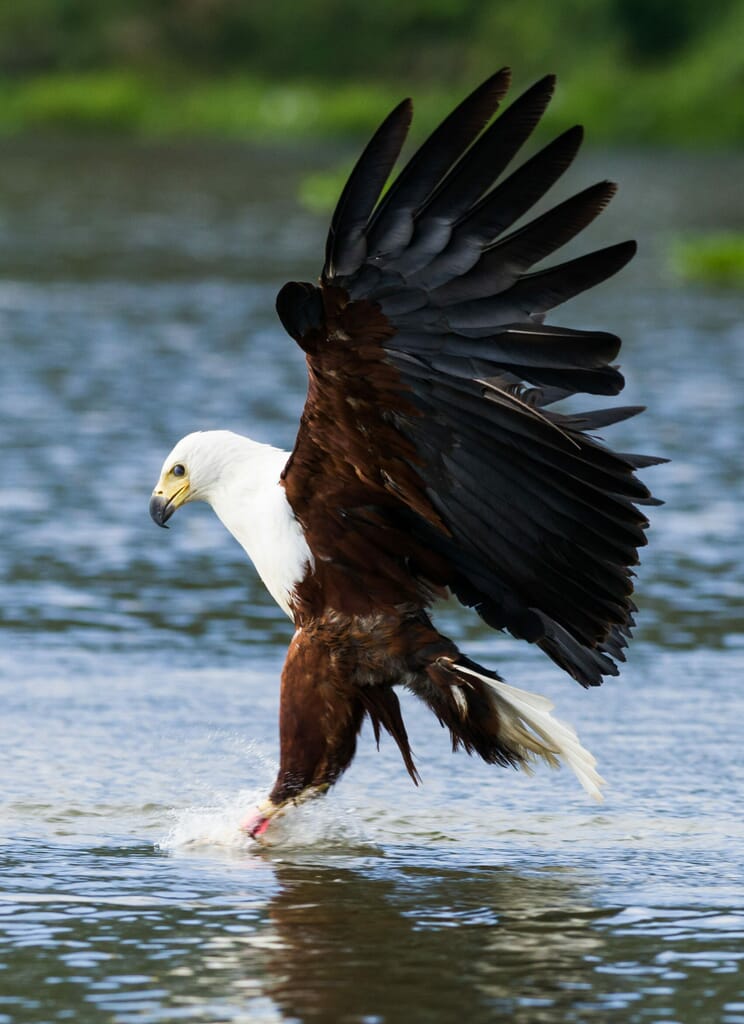 Boat safari wildlife
A boat safari will yield plentiful pods of hippos, and crocodiles too. Watching wildlife come to graze and drink at the water's edge is magical, especially when it's elephants.
Your keen-eyed guide may well spot endearingly miniature frogs who love to cling to reeds, and birding from a boat is phenomenal. One of our favourite sights is the African fish eagle hunting; its iconic call is known as 'the voice of Africa' and always reminds us of the wild.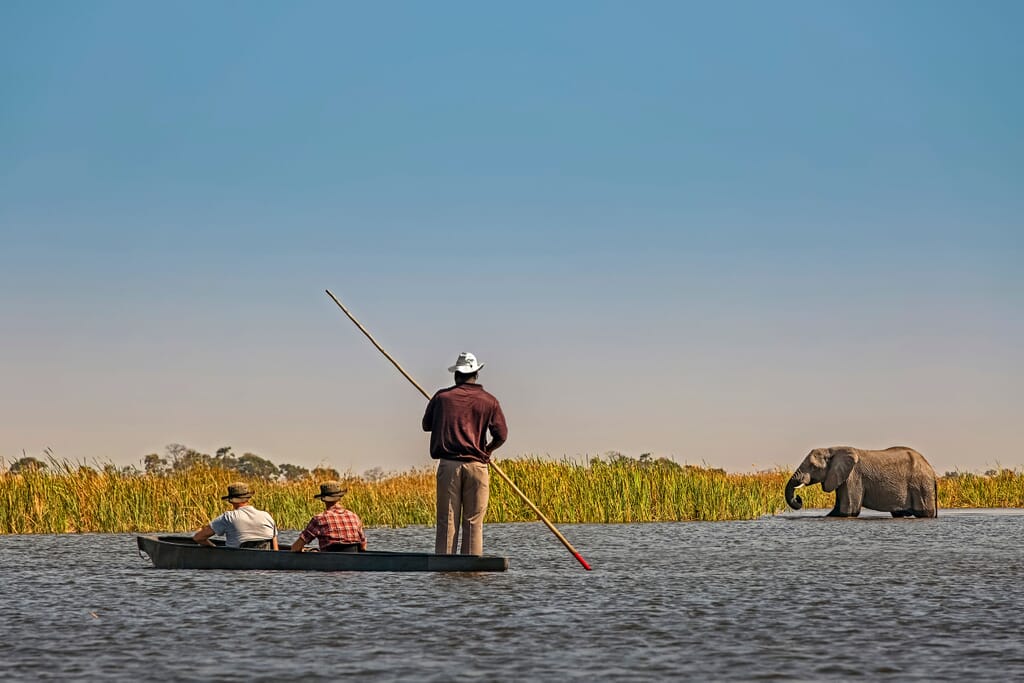 Best times for a boat safari
Although boat safaris can be taken year-round, the Okavango Delta floods between June and August and takes aquatic adventures to another level. Nyerere National Park is delightful anytime outside of the green season in April and May.
We love to add a bit of boating wherever we can, for the extra dose of fun it always brings to a family safari holiday.
Start planning
Suggested itineraries
Our favourite itineraries for a boat safari
Inspiration
Experiences
Browse more of our favourite family safari experiences
Inspiration
Experiences
Browse more of our favourite family safari experiences
Why travel with Coral Tree?
We are the specialists in luxury Africa family safari holidays
We are Africa experts and also parents. We understand what makes a memorable family adventure.
Our knowledge and connections are unsurpassed
We have been living and working in African tourism for over two decades.
Every journey is tailored with your specific wishes in mind
No off-the-shelf packages or cookie-cutter itineraries. Unique family safaris.
Each trip funds grassroots conservation and girls education projects
You pay no more for the privilege, we support causes close to our hearts.
Tess & Mike, Coral Tree founders
Meet our founders
We believe in expert advice and exceptional service
No half measures allowed.
Over the last twenty years, we have lived and worked in the luxury African tourism sector developing partnerships across the continent.
We know what makes a memorable family experience, and as parents, we understand what's important to you.
More about us