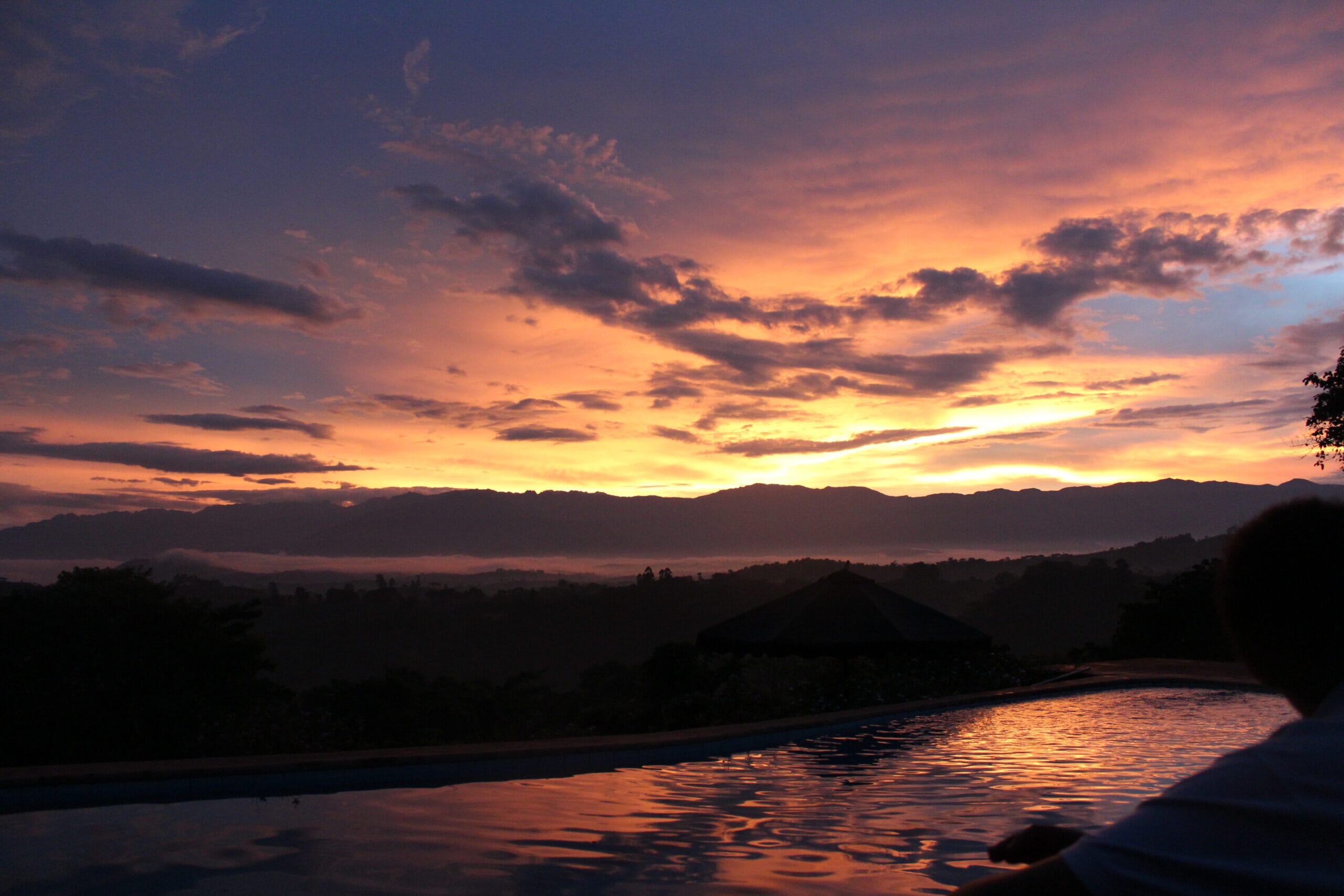 Western Uganda safari holiday
Combine great apes with big game safari for the ultimate Uganda experience.
Guide Price
From £5,050 | $6,985 per person (based on 2 adults sharing)
Duration
7 nights
Best Months
June - February
Country
Uganda
Summary
Our Western Uganda safari holiday combines the iconic great apes with a big game safari, for the ultimate Uganda wildlife experience.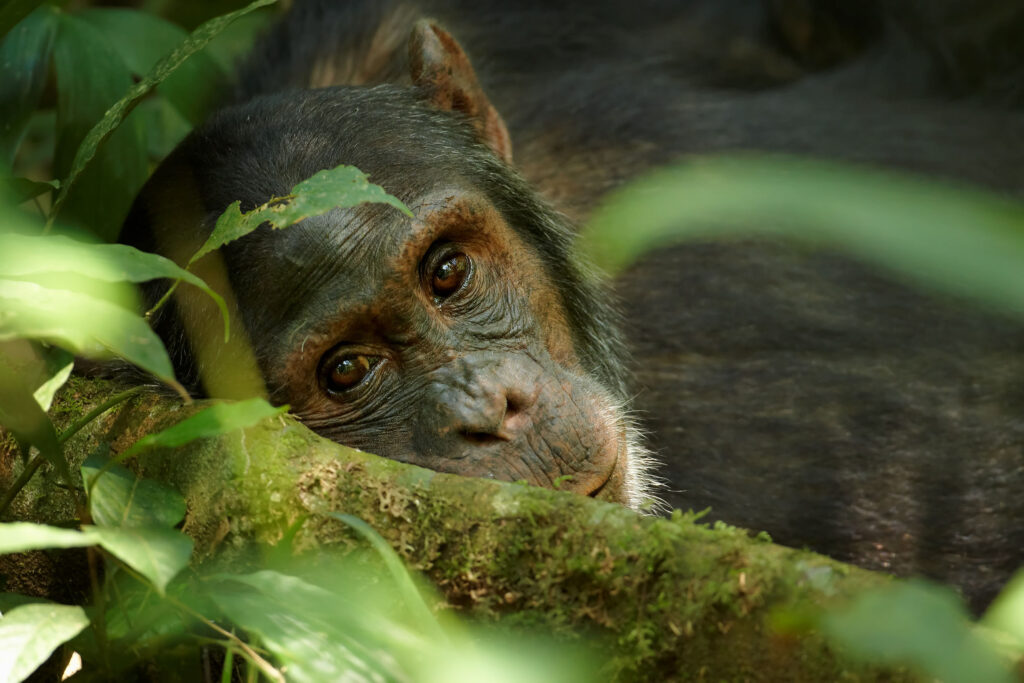 Itinerary overview
Over a period of 7 nights and 8 days, you'll walk with the great apes, as well as enjoying a traditional big game safari.
Activities included
On our incredible Western Uganda safari holiday, you'll walk with chimpanzees in Kibale National Park, where they are found in great numbers. Spending time with our closest genetic relatives and observing their behaviour is truly special.
You'll then experience the wonders of a big game safari in Queen Elizabeth National Park, where you'll look for lions on the open savannah, as well as elephants, hippos, and much more. You'll also enjoy a beautiful boat safari on the Kazinga channel.
Finally, the journey continues to Bwindi Impenetrable Forest for the highlight of any Uganda safari holiday: gorilla trekking. Mountain gorillas are only found in two location in Africa, one of which is Bwindi, where 50% of their number are found. A day of gorilla trekking involves walking through pristine rainforest, followed by an hour spent in the company of a gorilla family. You'll be amazed at how they interact; their social hierarchy, and how they tend their young. This hour will be one to live on in the memory forever.
Pricing and considerations
This itinerary can be enjoyed all year round, but for the best time to visit Uganda for easiest trekking conditions is June to October, and January to February.
Whilst we recommend Uganda for people of all ages, the minimum age for gorilla trekking and chimpanzee tracking is 15 years.
Our guide price for this itinerary is from £5,050 / $6,985 per person (based on 2 adults sharing), using our best value accommodation in low season.
All our luxury family safari holidays are designed on an individual basis, so this will vary depending on time of year, activities, transport methods and choice of accommodation. The best way to start planning is to contact us.
Discover the itinerary day to day details
Discover the itinerary day to day details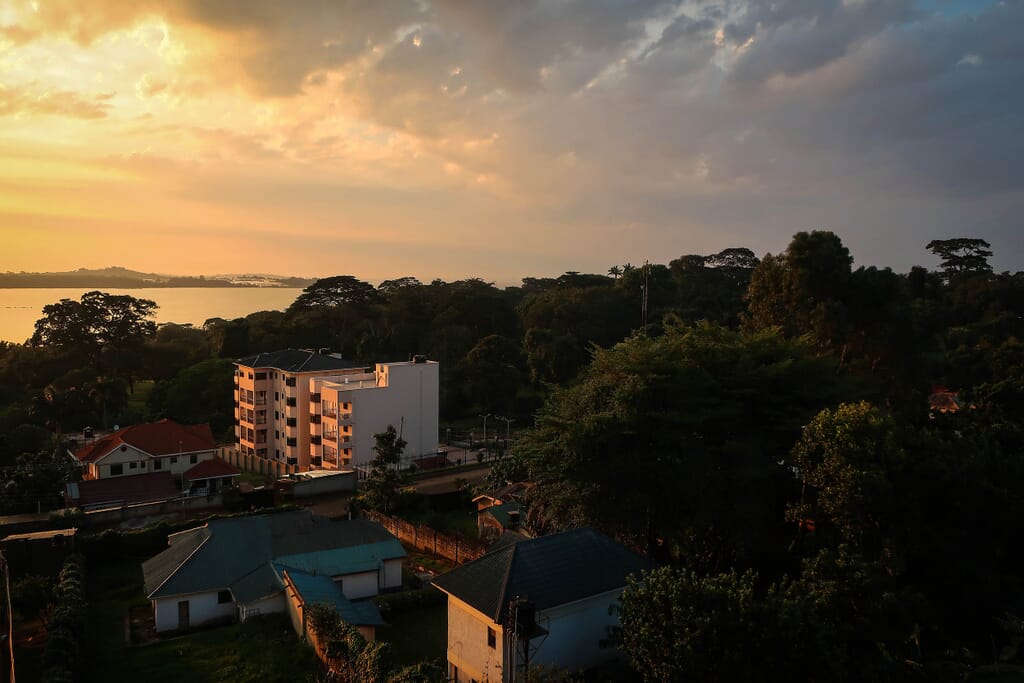 Entebbe
Day 1
You'll arrive in Entebbe international airport and will be welcomed by your driver who will take you to your nearby hotel in a private vehicle.
Entebbe is a charming town on the shores of Lake Victoria. There are a selection of hotels in the quiet suburbs near the airport, which are perfect for a rest after a long journey.
Accommodation suggestion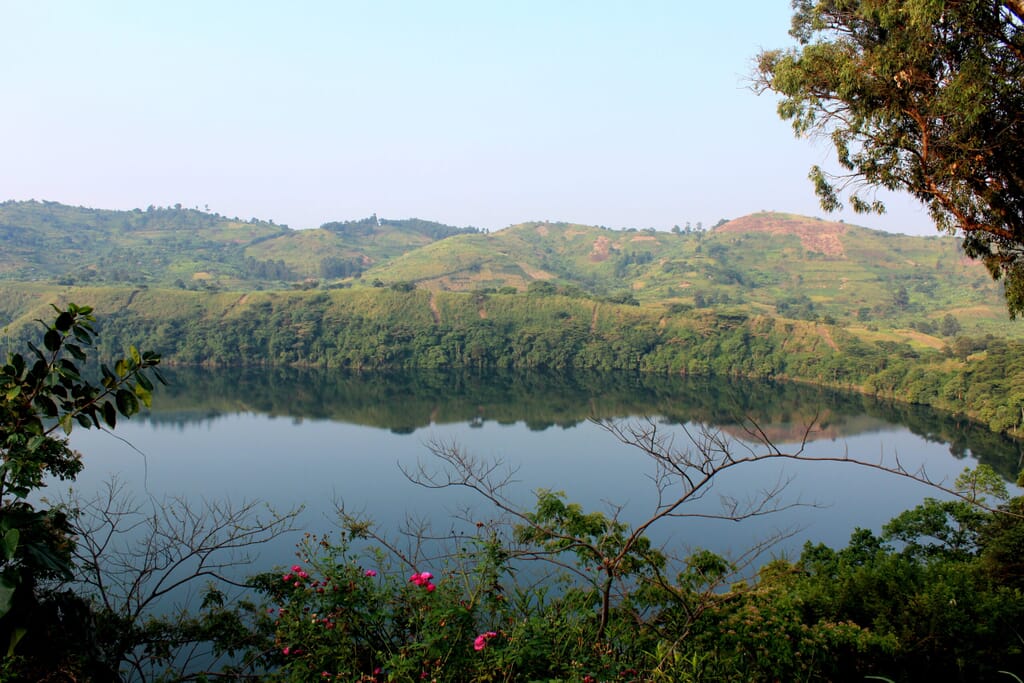 Kibale National Park
Day 2 - 3
This morning, you'll be transferred back to Entebbe airport for your light aircraft flight to Kasese in Western Uganda.
Upon arrival, you'll be struck by the spectacularly beautiful surrounds, in the foothills of the Rwenzori mountains. Your guide will meet you and drive you to Ndali Lodge in the nearby crater lake district.
Ndali Lodge is situated on the rim of one of the largest crater lakes and you'll be able to settle into the gorgeous surrounds.
The following morning, you'll journey to Kibale National Park for your chimpanzee safari, after which you can relax in the afternoon.
Accommodation suggestion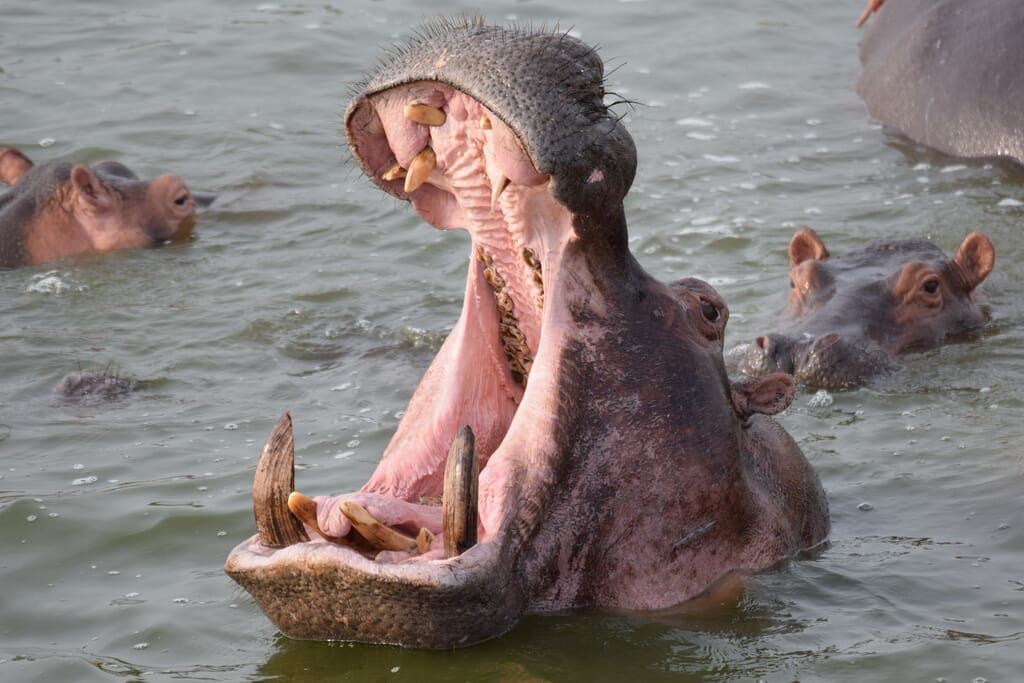 Queen Elizabeth National Park
Day 4 - 5
You'll leave the lake district area and be driven to the northern sector of Queen Elizabeth National Park, overlooking Lake George. You'll notice how the surroundings change from the lush highlands vegetation to the savannah plains of the park.
In the afternoon, you'll be able to enjoy a boat safari along the Kazinga channel, which connects Lake George to Lake Edward. Marvel at the wildlife and birdlife that live along the banks of the river.
The following morning, you'll enjoy a game drive in the Kasenyi plains sector of the park. This area is the highest density of wildlife in Queen Elizabeth National Park. You'll have a opportunity to find lion, elephant, hippo, buffalo, Ugandan kob, and much more.
Accommodation suggestion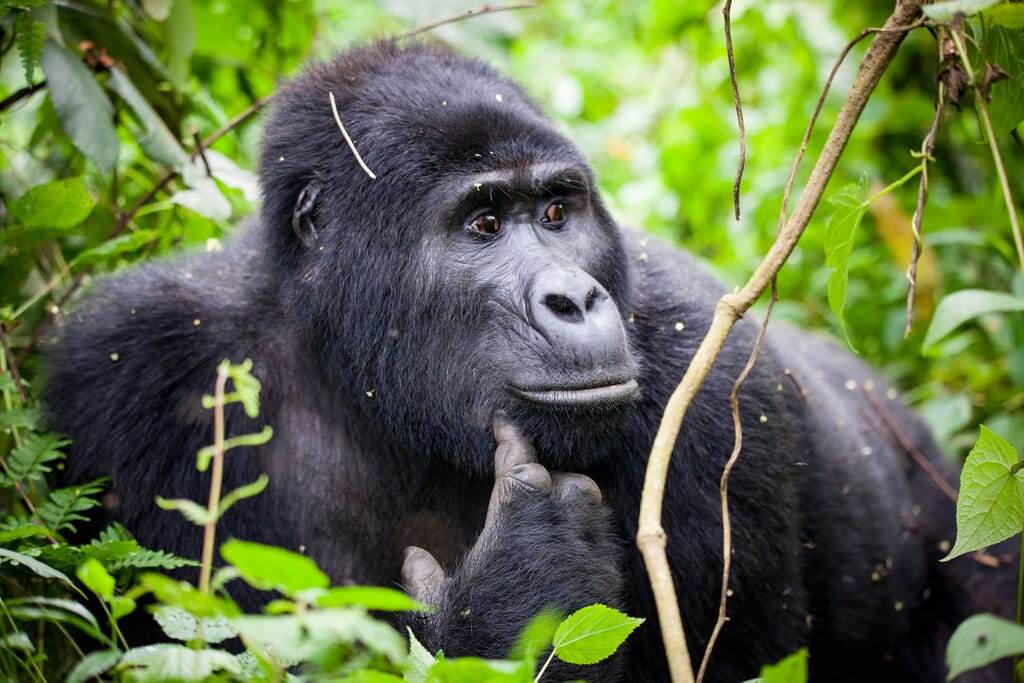 Bwindi Impenetrable Forest
Day 6 - 7
You'll be driven back to Kasese for your onward light aircraft flight to Kihihi. From there, you'll be driven to Buhoma on the edge of Bwindi Impenetrable Forest.
Buhoma is a charming village with incredible views out to the national park. Get up early to enjoy coffee on your terrace whilst the mist clears from the forest canopy.
This will be your base for the gorilla trekking that begins the following morning. Gorilla trekking can take a couple of hours, or the whole day, depending on where the gorilla family are located in the forest.
You'll also have a day at leisure to explore Buhoma and experience some of the wonderful other activities to be found here. We recommend a bird safari walk through the forest, and a visit to one of the many community collectives helping to bring education and investment to this part of Uganda.
Accommodation suggestion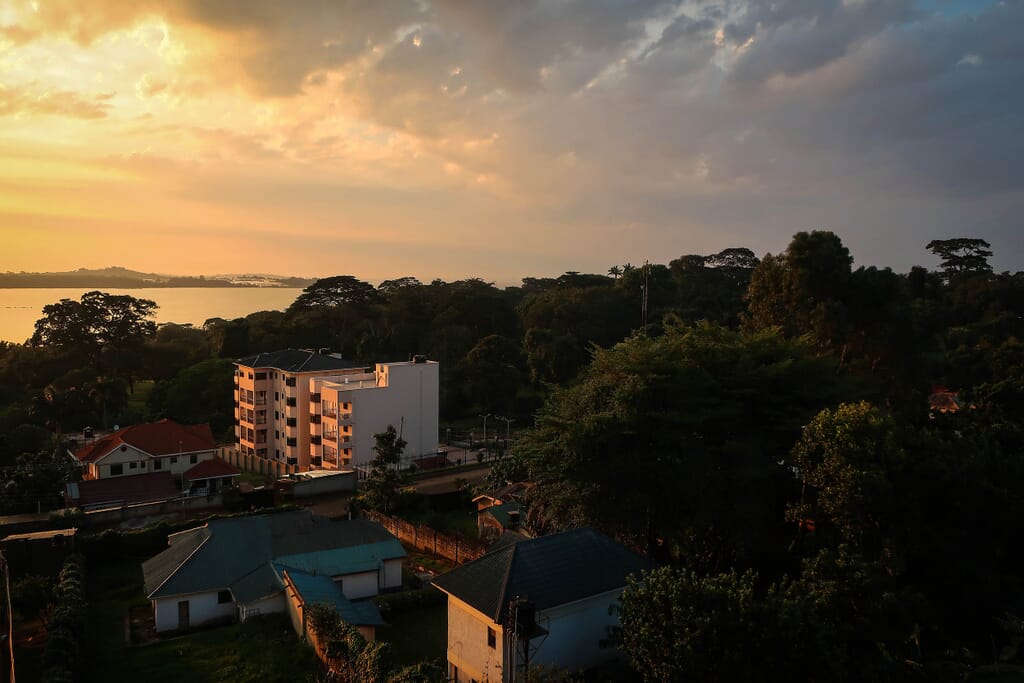 Entebbe
Day 8
On the final morning, you'll be driven back to Kihihi and take a light aircraft flight back to Entebbe for your onward journey.
Accommodation
Featured accommodation in this itinerary
Accommodation
Featured accommodation in this itinerary
Itineraries
Further inspiration...
Why travel with Coral Tree?
We are the specialists in luxury Africa family safari holidays
We are Africa experts and also parents. We understand what makes a memorable family adventure.
Our knowledge and connections are unsurpassed
We have been living and working in African tourism for over two decades.
Every journey is tailored with your specific wishes in mind
No off-the-shelf packages or cookie-cutter itineraries. Unique family safaris.
Each trip funds grassroots conservation and girls education projects
You pay no more for the privilege, we support causes close to our hearts.