Tanzania safari and beach holiday
Experience the ideal combination of safari and beach that Tanzania has to offer
Guide Price
From £3,095 | $4,210 per person (based on 2 adults and 2 children under 12)
Duration
9 Nights
Best Months
July - October
Country
Tanzania
Summary
Our Tanzania safari and beach holiday offers the wonderful combination of incredible wildlife viewing and azure waters for which Tanzania is famous.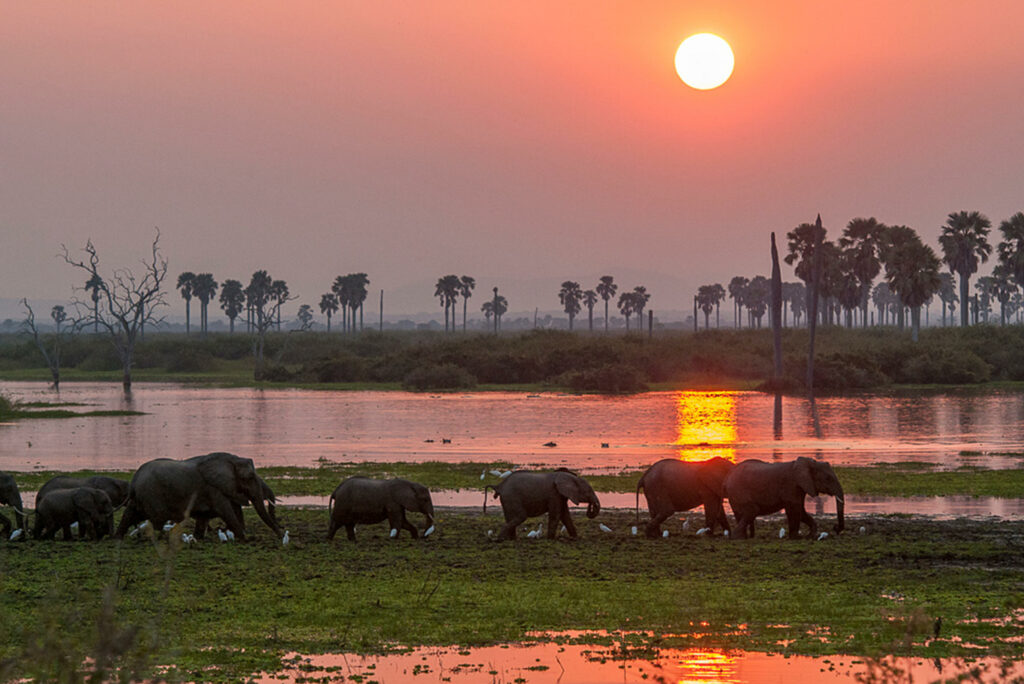 Itinerary overview – Tanzania safari and beach holiday
Tanzania has been blessed by geography, offering the ideal opportunity to combine a memorable family safari holiday with time at the beach:
Activities included
On this amazing luxury family safari holiday, you'll be wowed by the traditional game drives in Nyerere, as well as enjoying the opportunity to partake in boat safaris and walking safaris. You'll also have time to enjoy fishing if you desire.
In Zanzibar, you'll be able to do as little or as much as you like. Those more active family members will enjoy SCUBA diving, snorkelling, kite-surfing (in season), cultural tours, and traditional dhow cruises.
Pricing and considerations
This itinerary is best enjoyed from July to March when access to Nyerere is easiest and the conditions in Zanzibar are best.
Our guide price for this itinerary is from £3,095 | $4,210 per person (based on 2 adults and 2 children under 12), using our best value accommodation in low season.
All our luxury family safari holidays are designed on an individual basis, so this price will vary depending on time of year, activities, transport methods and choice of accommodation.
The best way to start planning is to contact us.
Discover the itinerary day to day details
Discover the itinerary day to day details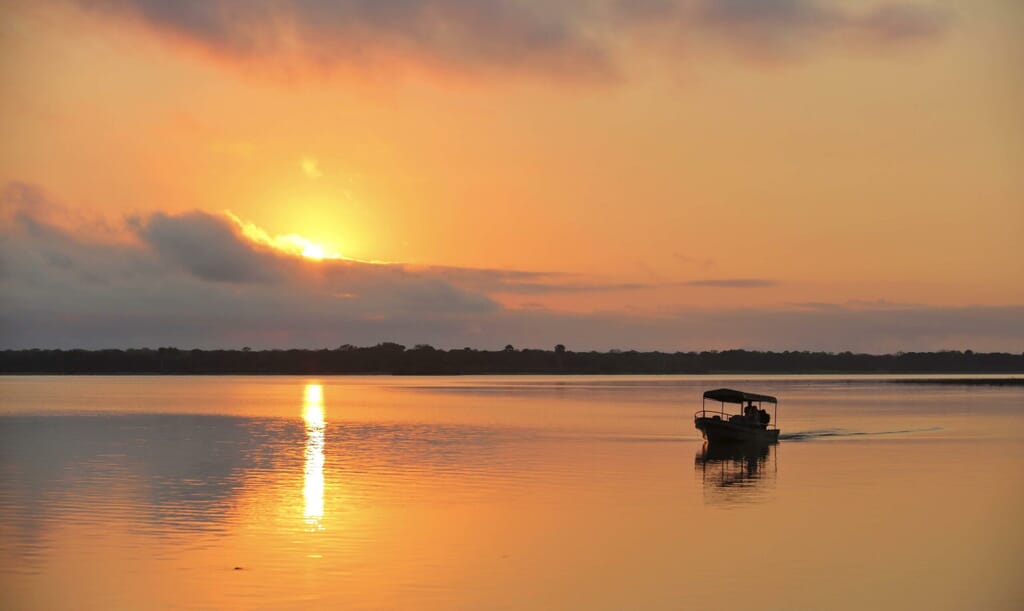 Nyerere National Park
Day 1 - 4
After arriving at Dar Es Salaam international airport, you'll be transferred to the domestic terminal and take a light-aircraft flight to Nyerere National Park for the first of your four nights in this picturesque park.
You'll be on safari from the moment you arrive, as you'll be collected from the airstrip by your guide and driven to your lodge. Your first game drive will bring to life the varied wildlife and landscapes of this incredible wilderness.
During the next four days, you'll not only enjoy game drives throughout the park, you'll also enjoy boat safaris on the waterways of Nyerere, observing hippos and crocodiles, and the game that come to the water's edge. We also recommend taking a boat out in the afternoon and enjoying a spot of fishing with your guide before the sun sets.
The birdlife in this park is truly spectacular, and the calls of the African fish eagle drifting across the water are one of Africa's most evocative sounds.
Accommodation suggestion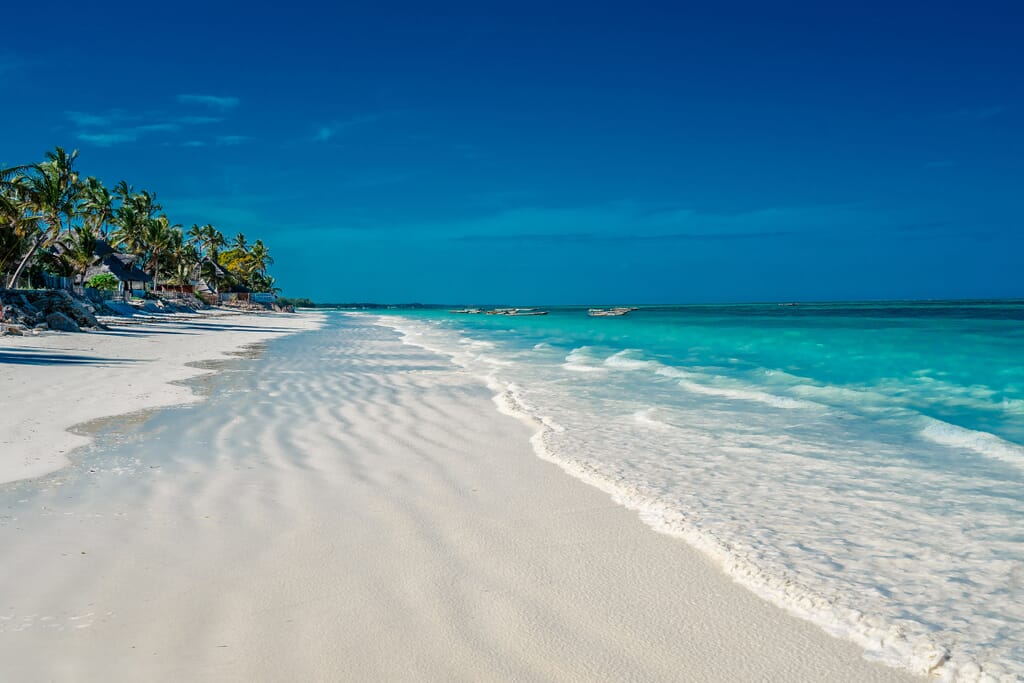 Zanzibar Islands
Day 5 - 9
On the morning of your fifth day, your guide will drive you to the airstrip and you'll take your onward light aircraft flight to Zanzibar. Upon arrival, you'll be met by your driver and taken in a private transfer to your hotel.
You'll spend the next five nights enjoying all these beautiful islands have to offer. Zanzibar is a place of endless white-sand beaches and azure blue waters. This is the perfect location to unwind and relax after your family safari.
For the more energetic members of the family activities abound and you will be able to enjoy SCUBA diving, snorkelling, dolphin safaris, traditional dhow trips, deep sea fishing, and much more.
Zanzibar has a rich and diverse cultural history and a tour of the crumbling streets of Stone Town is a perfect way for your family to learn about the island's past.
On the tenth day, you'll be transferred back to Zanzibar international airport in a private vehicle for your onward journey home.
Accommodation suggestion
Accommodation
Featured accommodation in this itinerary
Accommodation
Featured accommodation in this itinerary
Itineraries
Further inspiration
Why travel with Coral Tree?
We are the specialists in luxury Africa family safari holidays
We are Africa experts and also parents. We understand what makes a memorable family adventure.
Our knowledge and connections are unsurpassed
We have been living and working in African tourism for over two decades.
Every journey is tailored with your specific wishes in mind
No off-the-shelf packages or cookie-cutter itineraries. Unique family safaris.
Each trip funds grassroots conservation and girls education projects
You pay no more for the privilege, we support causes close to our hearts.