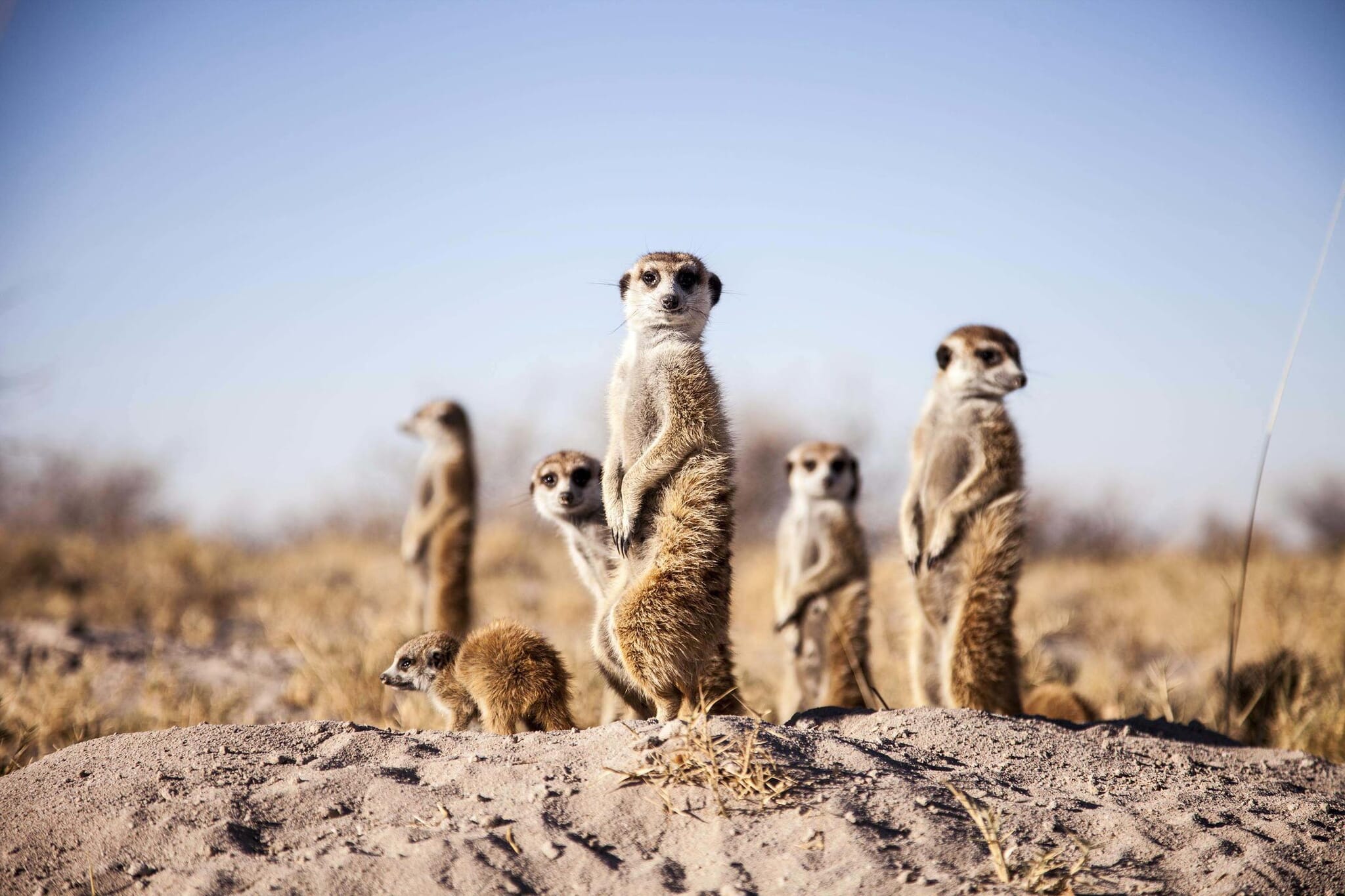 Meerkat Encounters Botswana
Meet Botswana's largest population of habituated Kalahari meerkats
Meerkat Encounters Botswana
Making friends with the Makgadikgadi Meerkats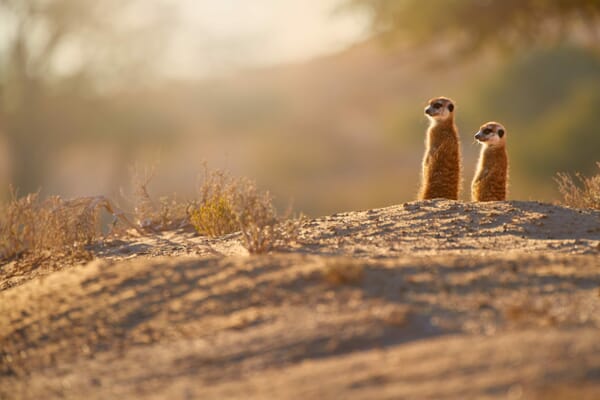 Years of scientific studies have resulted in several 'mobs' (yes, that is the proper term!) of meerkats becoming habituated to humans.
Many of our favourite camps in the Central Kalahari offer incredible meerkat experiences, taking guests out to meet these special creatures, providing an insight into how they manage survival in such a harsh environment.
Meerkat Encounters Botswana
Making friends with the Makgadikgadi Meerkats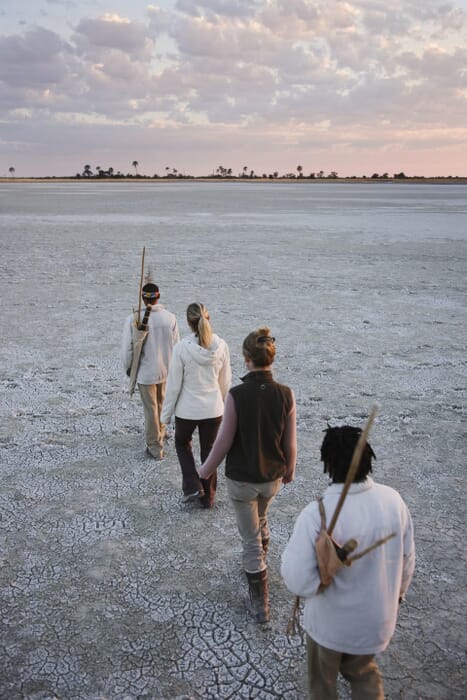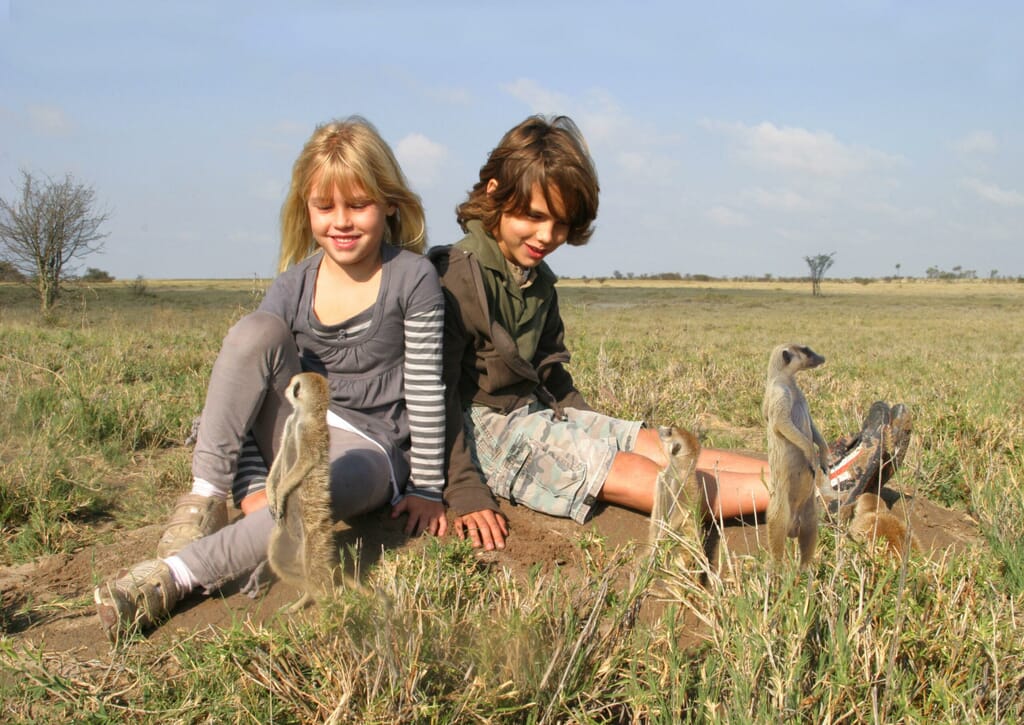 In the hands of an expert
You will be accompanied by local experts and researchers who have studied the meerkats' behaviour for decades.
They will identify certain individuals, like the alpha female, and point out key predators such as the eagles circling above.
Their expertise will ensure that you encounter the meerkats at their most active times of the day, early in the morning when they're about to go out foraging or later in the afternoon, on their return to their burrow.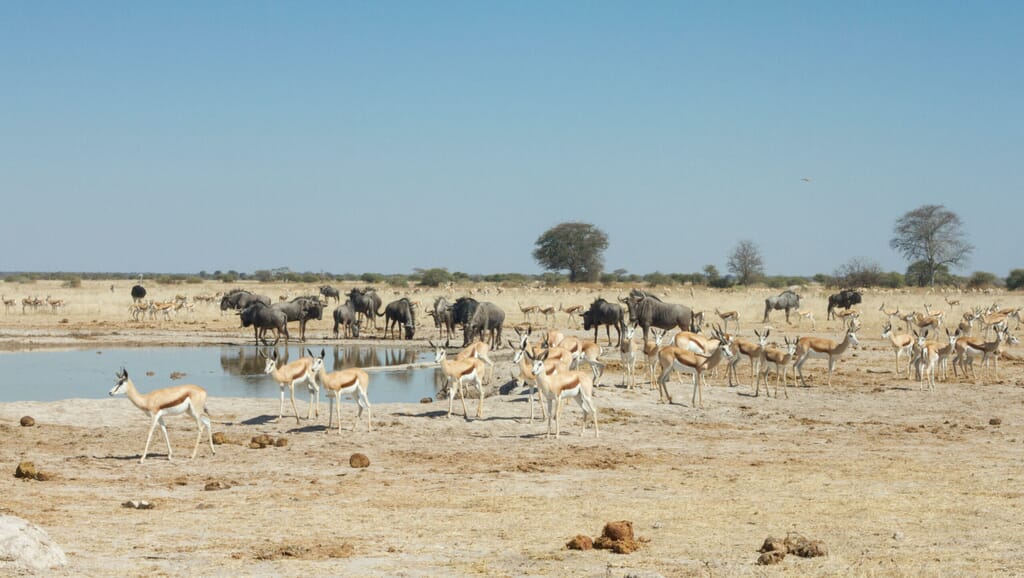 A truly family-friendly safari activity, kids will love the playful meerkats who often like to sit on top of your head for a better vantage point!
All members of the group can take a turn positioning themselves by the den, as the curious meerkats look you in the eye, sniff and lean against you.
Sometimes, little pups come out of the den – much to the delight of adults and kids alike.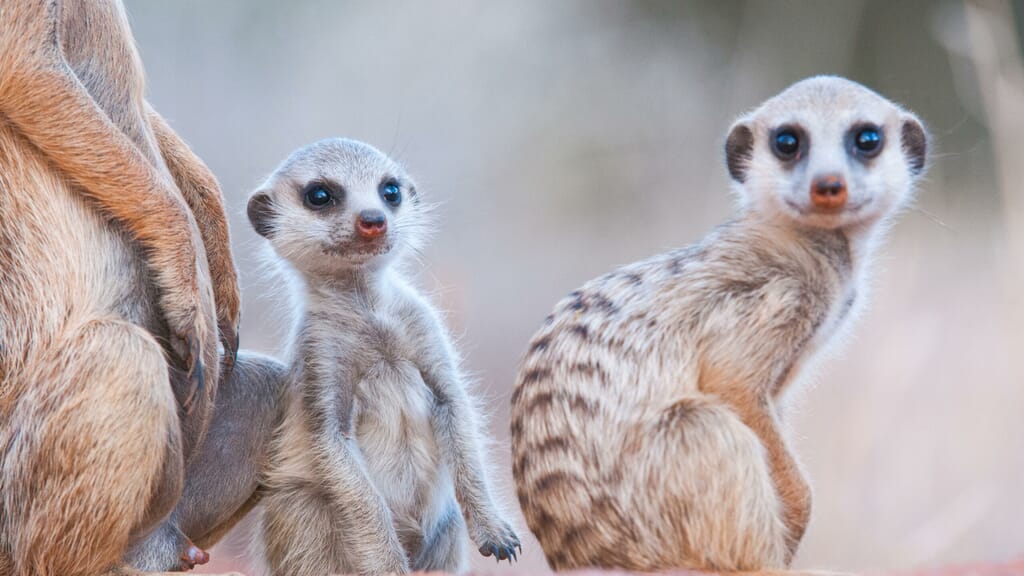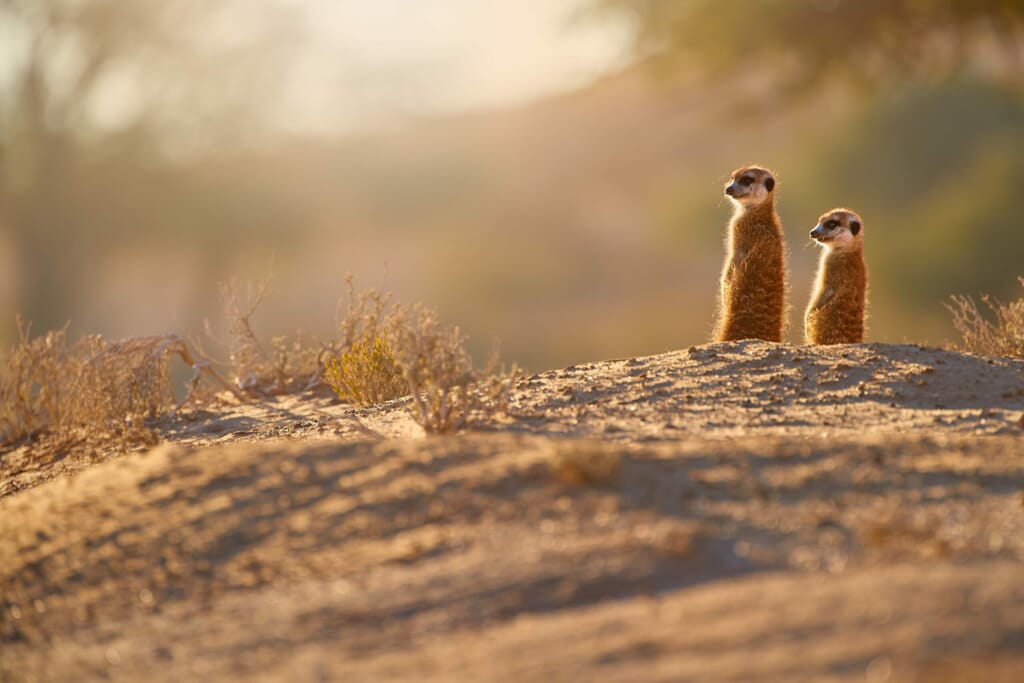 The meerkats are resident in the Central Kalahari all year-round but it is harder to spot in the rainier wet season from November to April.
For your best chance of being able to visit the meerkats, visit the Makgadikgadi Pans from April to October, which also happens to be the best time for quad bike excursions across the pans.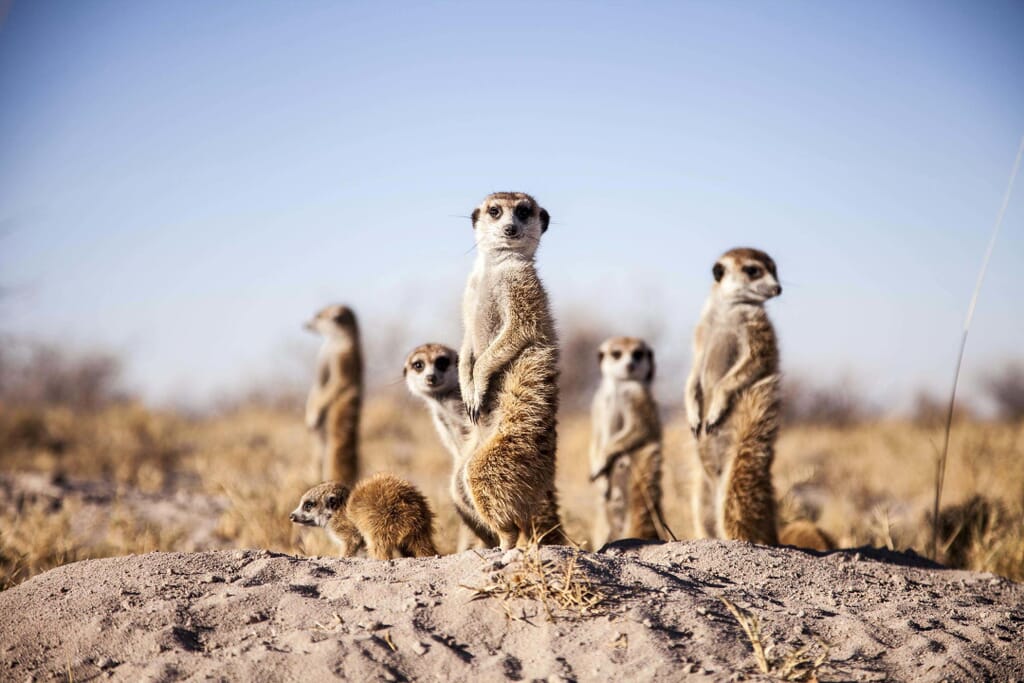 Meerkat encounters are an ideal activity that the whole family can enjoy as there aren't usually age restrictions. It is important to be aware that you can't touch or grab the meerkats, so children under 7 will need to be carefully monitored.
If a meerkat encounter is something you would like to include in your family safari holiday, we would love to help add that extra little bit of magic to your trip.
Start planning
Itinerary ideas
Suggested itineraries for a walking safari
Meerkats and Megafauna Safari

A family-friendly adventure discovering Botswana's otherworldly Makgadikgadi salt pans, and their resident meerkats, before exploring the big game of the Chobe National Park.

| | |
| --- | --- |
| Guide Price | From £5,448 / $6,260 per person (based on 2 adults and 2 children (under 12) sharing a family room |
| Duration | 6 nights |
| Best Months | June - October |
| Region | Central Kalahari and Makgadikgadi Pans, Chobe National Park, |

More Info
Inspiration
Experiences
Browse more of our favourite family safari experiences
Inspiration
Experiences
Browse more of our favourite family safari experiences
Why travel with Coral Tree?
We are the specialists in luxury Africa family safari holidays
We are Africa experts and also parents. We understand what makes a memorable family adventure.
Our knowledge and connections are unsurpassed
We have been living and working in African tourism for over two decades.
Every journey is tailored with your specific wishes in mind
No off-the-shelf packages or cookie-cutter itineraries. Unique family safaris.
Each trip funds grassroots conservation and girls education projects
You pay no more for the privilege, we support causes close to our hearts.
Tess & Mike, Coral Tree founders
Meet our founders
We believe in expert advice and exceptional service
No half measures allowed.
Over the last twenty years, we have lived and worked in the luxury African tourism sector developing partnerships across the continent.
We know what makes a memorable family experience, and as parents, we understand what's important to you.
More about us