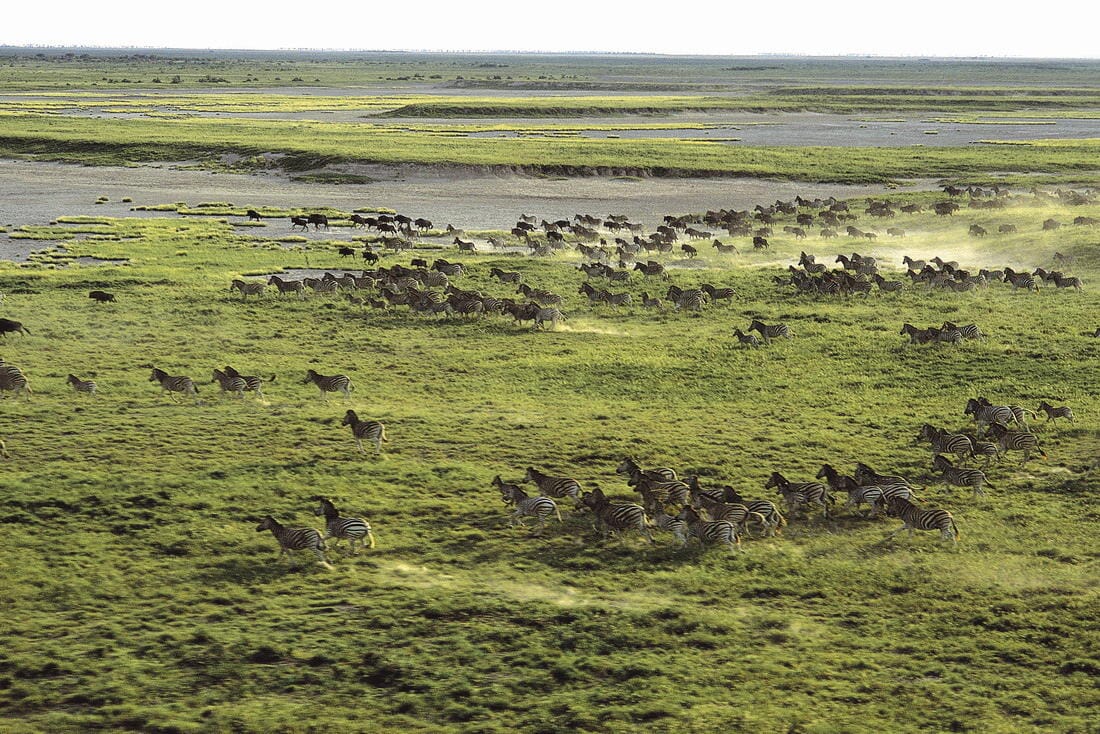 Jack's Camp
Authentic old-style luxury in the middle of the Kalahari Desert
Jack's Camp
Jack's Camp is a safari lodge in the Makgadikgadi Pans, a vast and remote salt pan in Botswana's Kalahari Desert. 
Guests stay in luxurious tented accommodation tastefully decorated in a 1940's style, each with their own private plunge pool, and indoor/outdoor showers. And you are sure to be kept occupied even at camp, with its private museum – housing one of Botswana's most comprehensive archive collections –  antique pool table and Africa's only dedicated pool tent. 
Expert guides are on hand to take you on game drives, guided walks, quad bike adventures, horse riding and cultural visits to the local Bushmen. After a packed day of activities, you can return to camp's famous daily afternoon teas, served with velvet tea cosies and all. 
Camp is perfectly located for encounters with the habituated meerkats, desert-adapted elephants as well as the elusive brown hyena or Kalahari lion. And from January to April you can marvel at the spectacular views of the seasonal migration of wildebeest and zebra – the second largest in Africa.
Jack's Camp is more than just a safari lodge. It is a place where you can immerse yourself in the beauty and mystery of the Makgadikadi Pans and discover a different side of Botswana. 
Plan your stay
Coral Tree luxury rating
Number of rooms
9
Location
Central Kalahari and Makgadikgadi Pans
Child Policy
Guests with children aged 8 and under require a private guide and vehicle
Why we love it
'Incredible ancient artefacts and unrivalled wildlife, all delivered in decadent luxury in the middle of the desert - it doesn't get much better'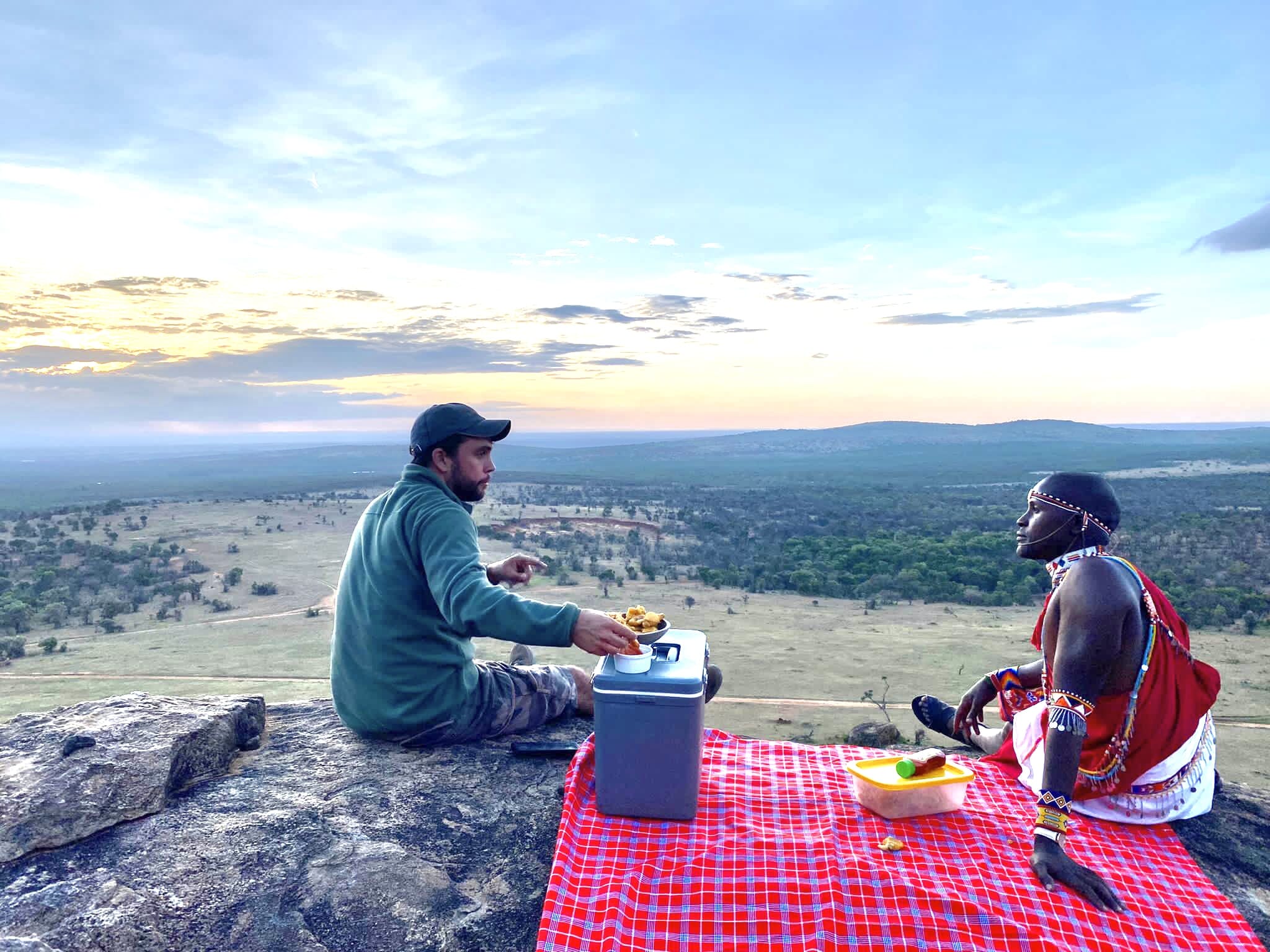 Charlie, Africa Travel Sales Manager
Key Highlights & Amenities
Witness Africa's second largest migration of wildebeest and zebra
Only camp in Africa with a swimming pool tent - and a tea tent!
Unique desert fauna - Kalahari lion, brown hyena and meerkats
Collection of ancient artefacts, collected by the Bousfield family
Alternative accommodation
You may also love...
Accommodation Type: Tented Camps

Camp Kalahari

Location: Central Kalahari and Makgadikgadi Pans

A magical off-the-grid home your adventure on the Makgadikgadi pans

Camp Details

Accommodation Type: Tented Camps

Meno A Kwena Camp

Location: Central Kalahari and Makgadikgadi Pans

A riverside retreat with old-world safari magic

Camp Details

Accommodation Type: Safari Lodges

Planet Baobab

Location: Central Kalahari and Makgadikgadi Pans

Colourful and charming camp in the Baobab capital of the world

Lodge Details
Why travel with Coral Tree?
We are the specialists in luxury Africa family safari holidays
We are Africa experts and also parents. We understand what makes a memorable family adventure.
Our knowledge and connections are unsurpassed
We have been living and working in African tourism for over two decades.
Every journey is tailored with your specific wishes in mind
No off-the-shelf packages or cookie-cutter itineraries. Unique family safaris.
Each trip funds grassroots conservation and girls education projects
You pay no more for the privilege, we support causes close to our hearts.