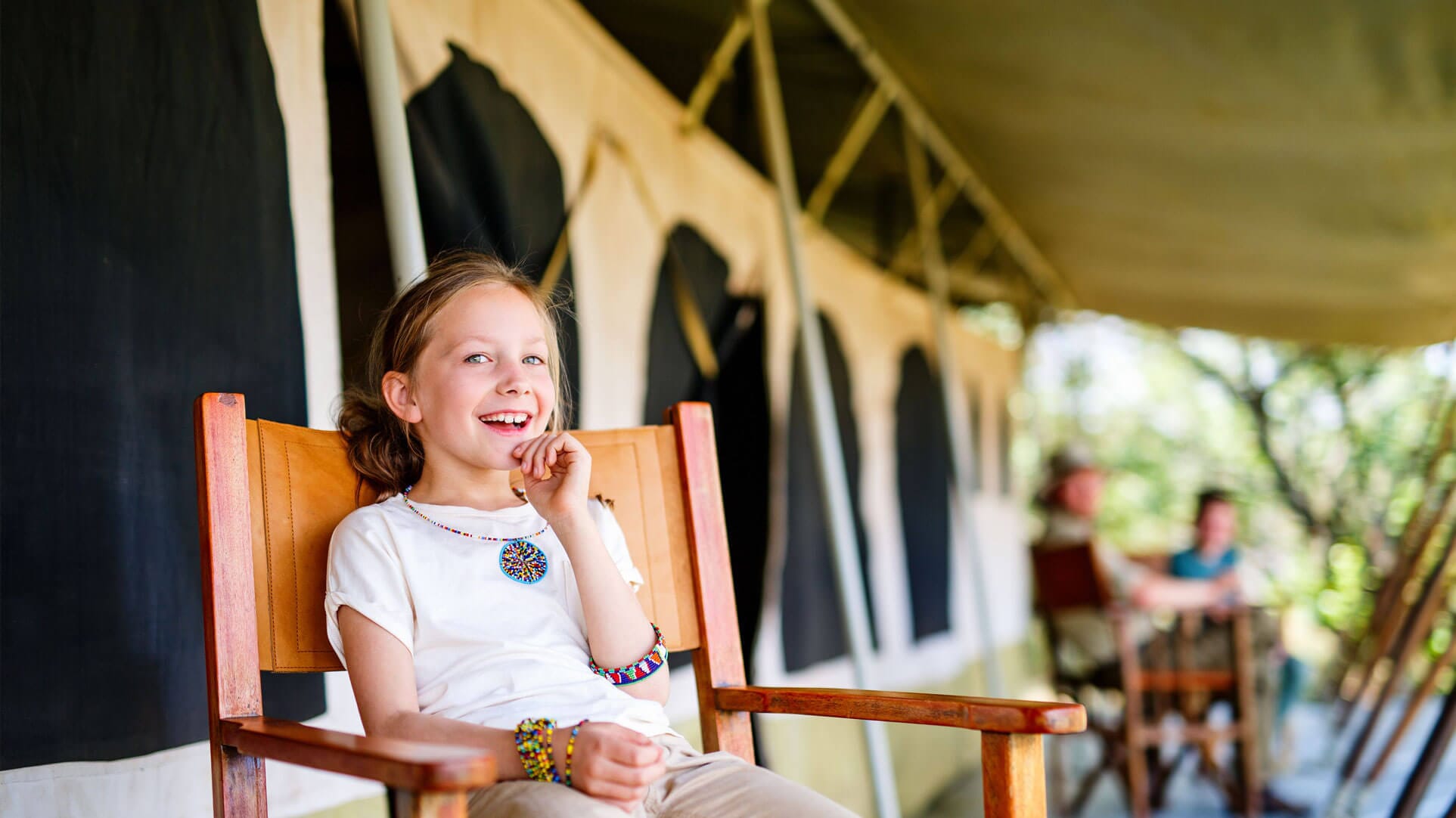 Kids safari experiences
Educate your children in their very own safari playground
Kids safari
Turn the focus on the little ones and tailor the adventure to their heart's desires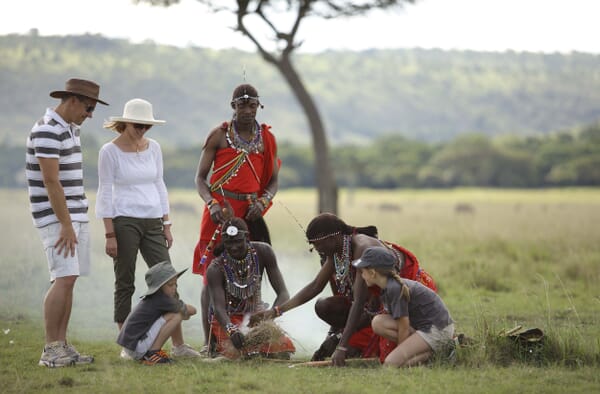 People often ask us if they should take their children on safari. Unsurprisingly, our answer is always a resounding, yes.
Not only are children enthralled by all there is to see, learn and do in the wild, but many of the operators we work with offer specially tailored kids' safari activities.
Put simply, your kids will be blown away by all they'll experience on their family safari holiday, leaving lifelong memories for the whole family.
Kids safari
Turn the focus on the little ones and tailor the adventure to their heart's desires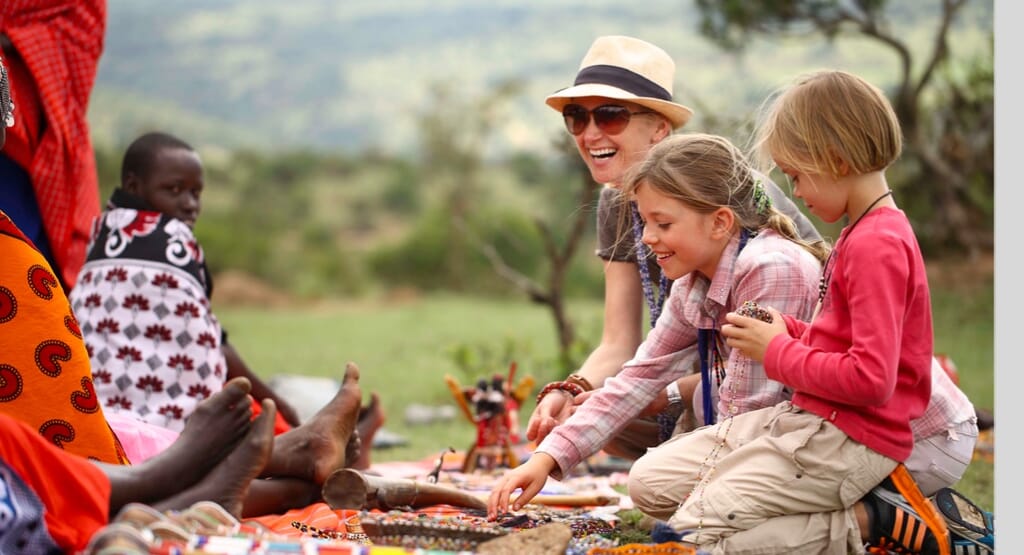 An adventure in learning
We think it's well worth instilling an appreciation of wilderness and wildlife in the future custodians of our precious planet. A family safari holiday can be an enriching and educational experience for everyone, not just the children.
If you'd like your children to learn about indigenous cultures, or the work we're doing to help educate girls in Kenya, we'd be absolutely delighted to weave that into your family safari holiday.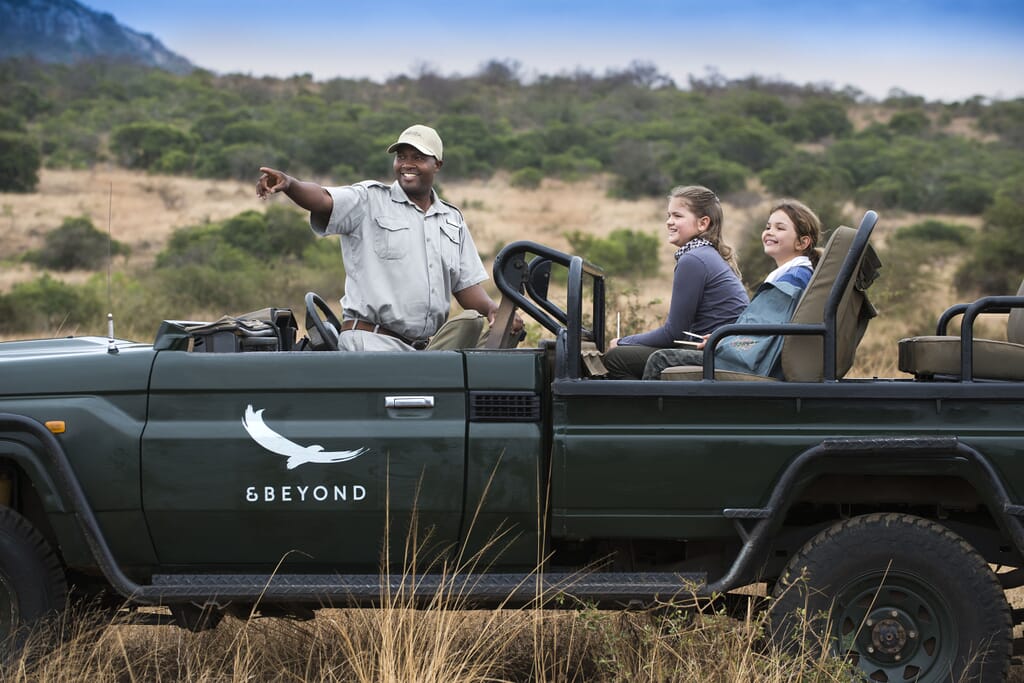 Our second most asked question must be – what is the best age for a children's safari? There's no single answer: any age is great for a family safari holiday, but there are factors you'll want to take into consideration.
If your little ones are very young, you might want to avoid malaria risk or specialist activities. Chimpanzee trekking, hot-air ballooning and walking safaris all generally have a minimum age requirement.
Whatever age you take your flock on safari, there'll be a world of wonder to keep them captivated.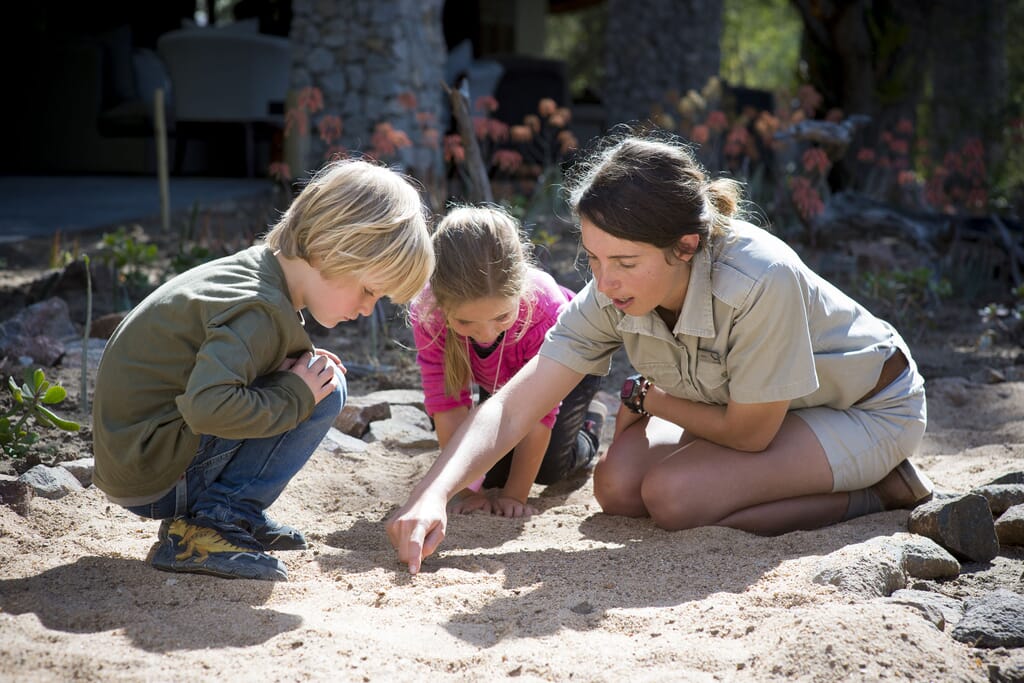 We guarantee your kids will enjoy all the new skills they'll learn whilst on their family safari holiday.
There are few experiences as rewarding as seeing the awe on your children's faces as they are taught how to recognise the tracks of wild animals, or make their own bow and arrow.
They'll also love learning how to make traditional Maasai beads, or have a cooking lesson from the resident chef working at your safari lodge.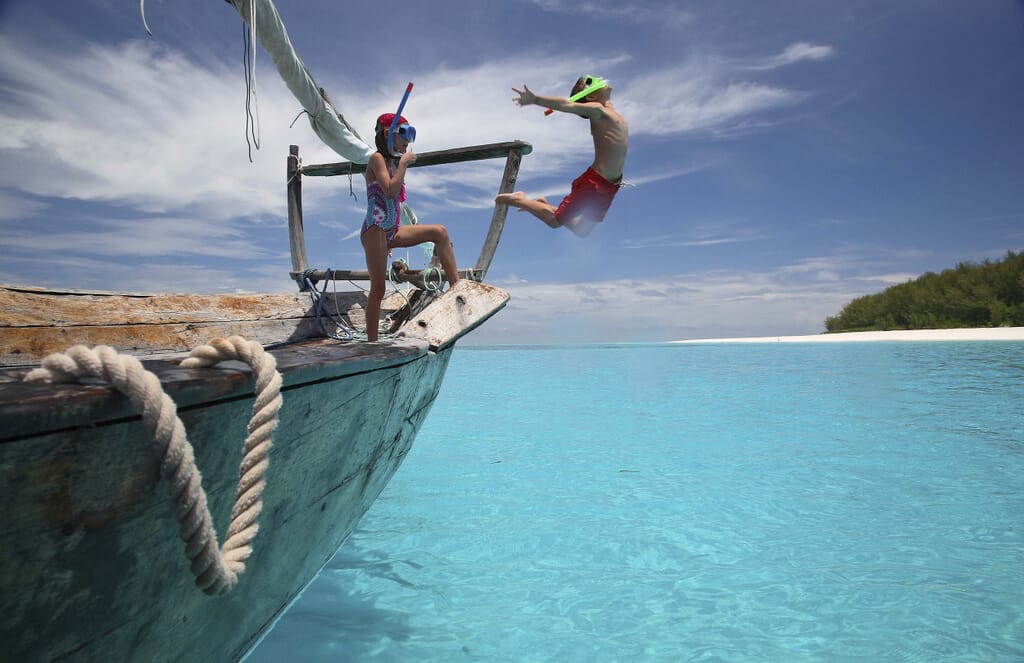 Of course, the fun doesn't stop on a family safari holiday when you leave the bush. Many families choose to combine their safari experience with some time at the coast or one of the beautiful Indian Ocean islands.
Here the children can engage in all sorts of activities, such as snorkelling, paddle-boarding, kayaking, sailing, deep sea fishing, or an island treasure hunt.
There's also the coastal wildlife and marine life to learn about – dolphin safaris, whale shark excursions, and if you're very lucky, you may get to witness turtles hatching.
Planning your itinerary
When it comes to putting your trip together we find it's often a good idea to opt for fewer locations and longer stays so kids can settle and immerse. However, this will depend on the kind of family you are and how you like to travel. All our safaris are tailor-made to you. We'll listen and help you design the perfect itinerary.
There's also an accommodation consideration: some families prefer the solidity of lodges over tented camps, others prefer the adventure of sleeping under canvas. Swimming pools can be a must-have, and wifi – well, let's just say that's a marmite choice.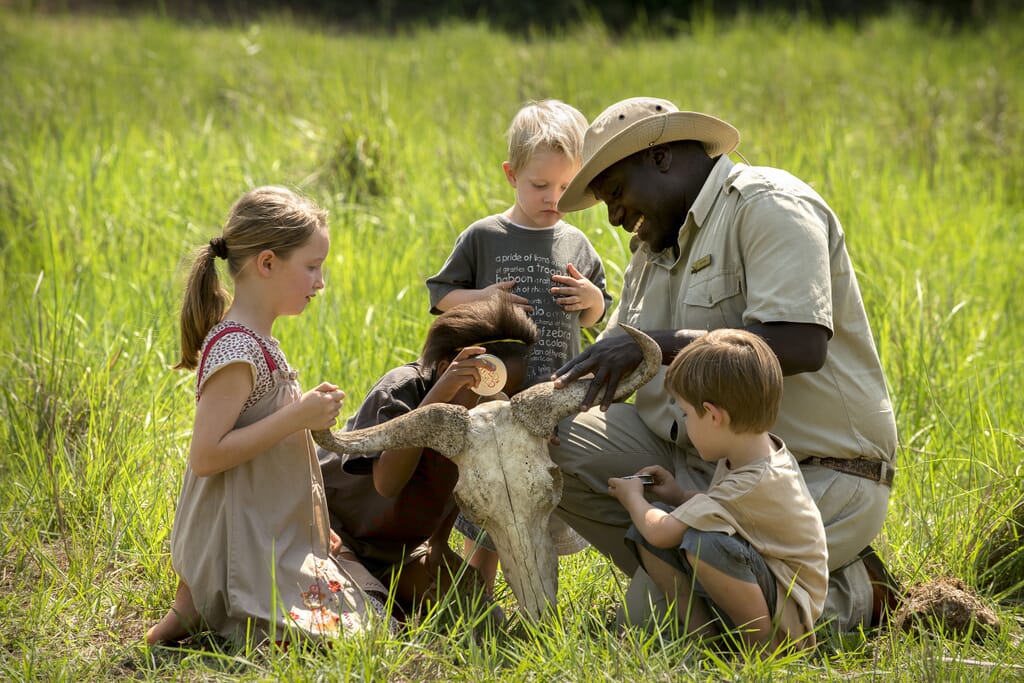 When to go?
If you're bound by school holidays, we know all the best places to visit at those specific times of year. Thankfully, July-September is amongst the best times to visit many of our favourite safari destinations and beaches.
If Easter or Christmas holidays are your thing, good news, this is also a fantastic time to get away to many locations in Eastern and Southern Africa. The same applies to half-term.
If you're not constrained by school holidays, you're in luck. We can help you plan an unforgettable kids' safari for whenever you wish.
Start planning
Itinerary ideas
Suggested itineraries for kids safari
Inspiration
Experiences
Browse more of our favourite family safari experiences
Inspiration
Experiences
Browse more of our favourite family safari experiences
Why travel with Coral Tree?
We are the specialists in luxury Africa family safari holidays
We are Africa experts and also parents. We understand what makes a memorable family adventure.
Our knowledge and connections are unsurpassed
We have been living and working in African tourism for over two decades.
Every journey is tailored with your specific wishes in mind
No off-the-shelf packages or cookie-cutter itineraries. Unique family safaris.
Each trip funds grassroots conservation and girls education projects
You pay no more for the privilege, we support causes close to our hearts.
Tess & Mike, Coral Tree founders
Meet our founders
We believe in expert advice and exceptional service
No half measures allowed.
Over the last twenty years, we have lived and worked in the luxury African tourism sector developing partnerships across the continent.
We know what makes a memorable family experience, and as parents, we understand what's important to you.
More about us