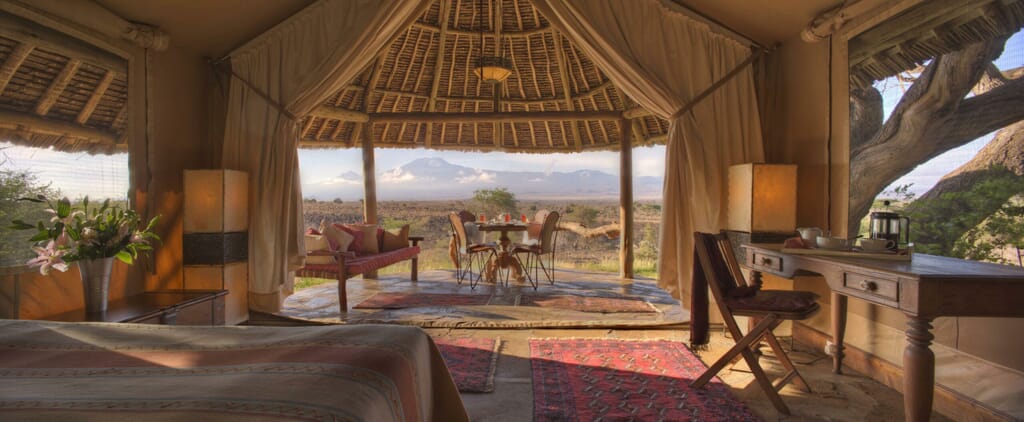 Top 5 Tented Safari Camps For Families
The best safari camps for sleeping under canvas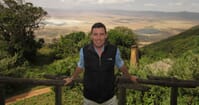 Mike
One of the most common questions we get asked is what are the tents like on safari… For many, the word 'tent' conjures up memories of wet camping weekends in the countryside as a youth. For others, the thought of curious lions undoing the zip at night may leave them sleepless.
In reality, what we call a 'tent' in the world of safari is often a more luxurious and spacious environment than a 1-bedroom studio apartment.
In recent years, safari operators have focused increasingly on creating flexible accommodation for families young, old, small and large. Not all camps and their tents are created equal, of course, and there are varying levels of luxury from the comfortable to the ostentatious.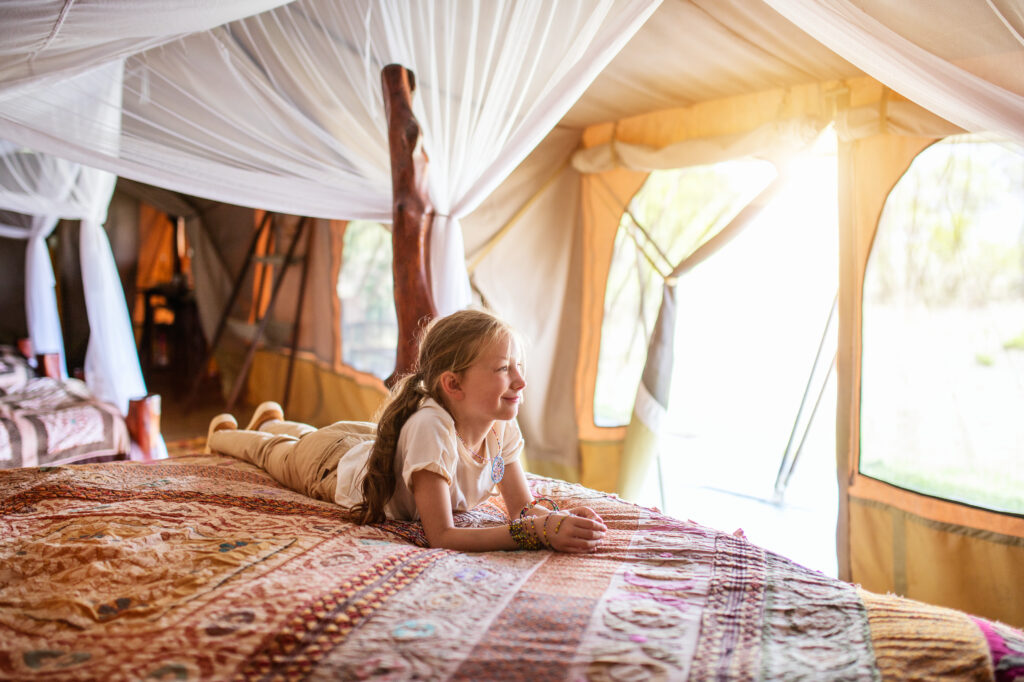 We list some of our favourite, family-friendly, tented safari camps in East Africa below…
Top 5 Tented Safari Camps for Families
1) Mara Nyika – Mara Naboisho Conservancy, Kenya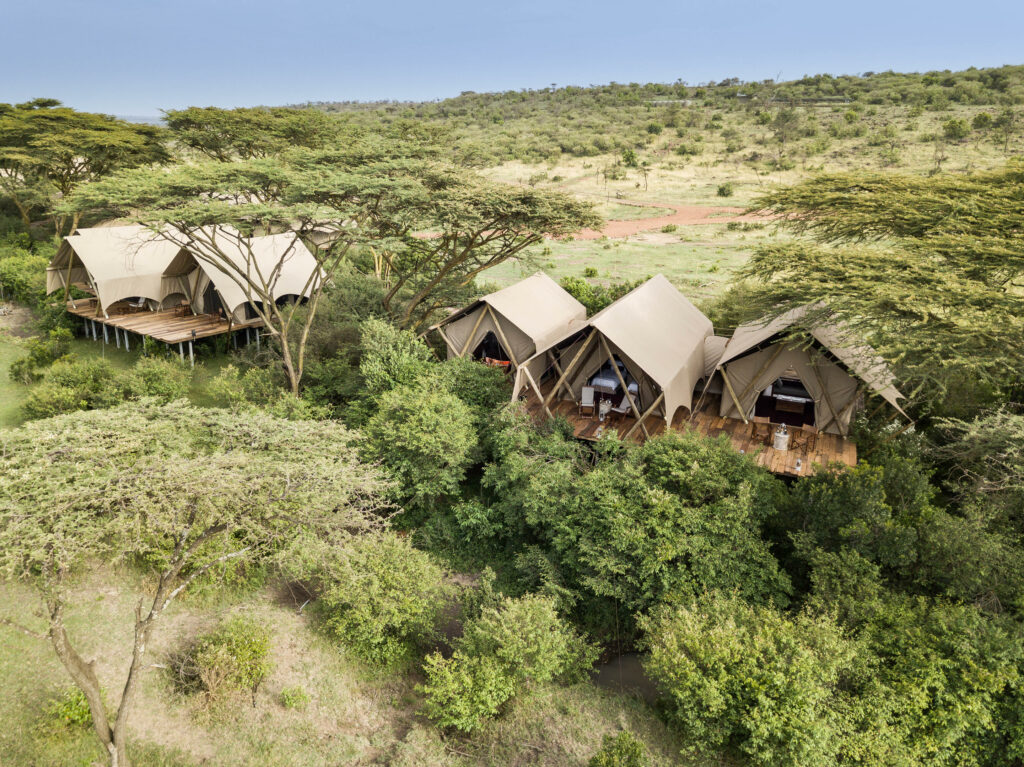 Mara Nyika is a new tented safari camp that opened in August 2019. It has only 5 tents, two of which are connected to form a huge family tent – one of the largest we've ever seen.
The tents are opulent and evoke memories of a bygone era, complete with copper bathtubs and lush furnishings. Mara Nyika is found in the Mara Naboisho conservancy, which borders the Masai Mara National Reserve. This area is particularly well-known for big cats and has much fewer visitors than the national reserve.
2) Sayari – Serengeti National Park, Tanzania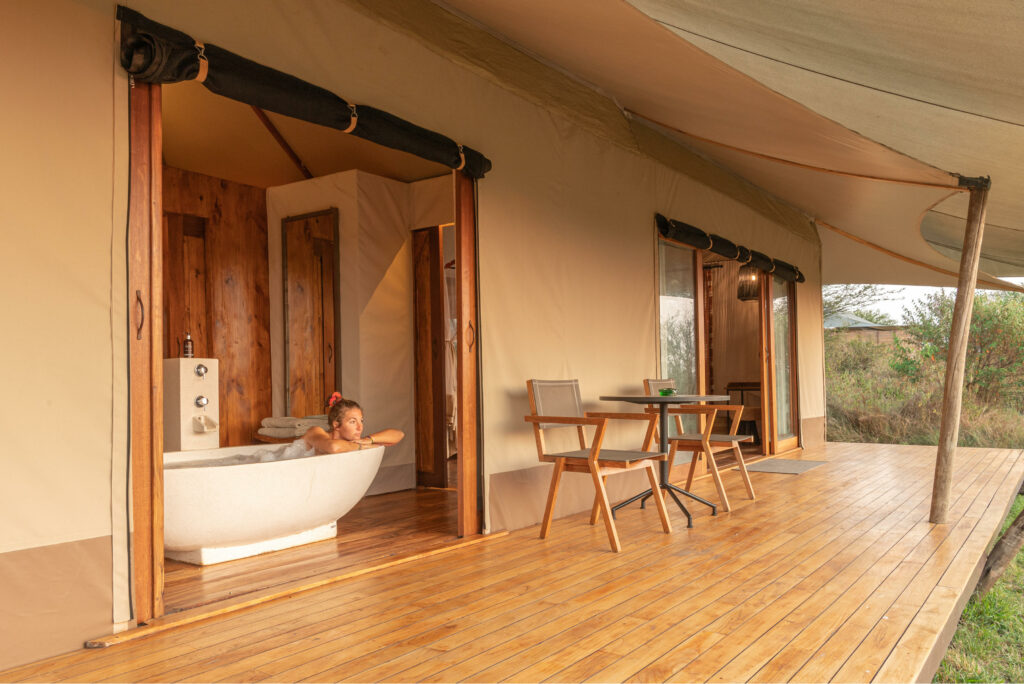 Sayari is an impeccably designed camp in the north of Tanzania's Serengeti National Park.
This is great migration country and the mega-herds typically make their way through the area from July-October.
Sayari has 15 tented suites, one of which has been extended to make a two-bedroom family tent. The main bedroom is connected to the children's via a raised walkway with safety railings.
The second bedrooms has three single beds, not always easy to find on safari!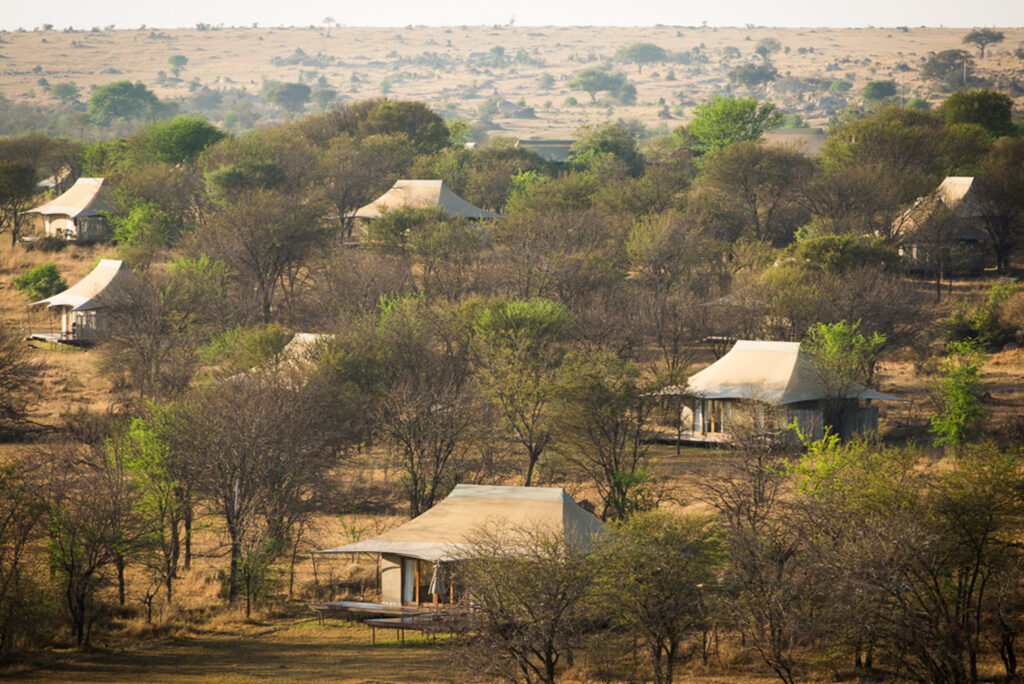 Amboseli National Park is best known for its elephants – over 1,500 in the park – and its breathtaking views of Mount Kilimanjaro, unmatched anywhere.
As they say in Kenya, "Tanzania has the mountain, but we have the view!"
Elewana Tortilis Camp is an authentic luxury tented property in a private conservancy bordering the national park. All the rooms have exceptional views of the mountain.
Two of the tents have two bedrooms, one with an additional living area. They also share a private swimming pool, so this is the perfect property for two families travelling together who want their own space.
Discover more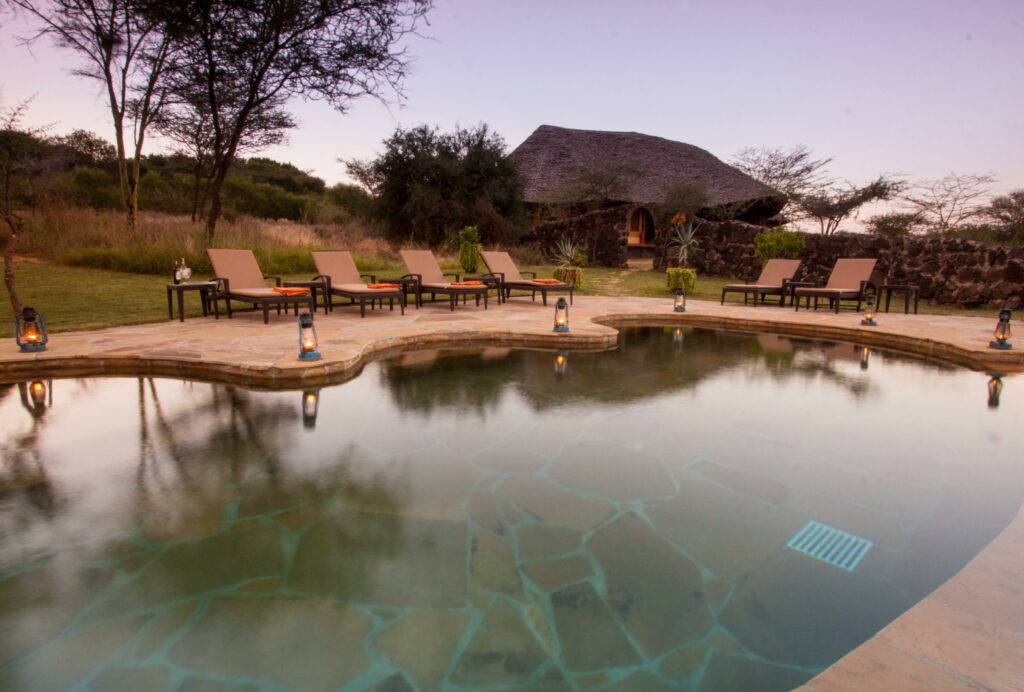 Located in the heart of the central Serengeti, Kubu Kubu Tented Lodge is a firm favourite for family travel in Tanzania.
The tented lodge has been built on the side of a hill with breathtaking views across the central plains. The tents are light, spacious and comfortable.
Boasting no less than six family rooms and two further quadruple rooms (max capacity of each is 8), there are few tented safari camps in East Africa that offer such flexible arrangements for families of all shapes and sizes.
Discover more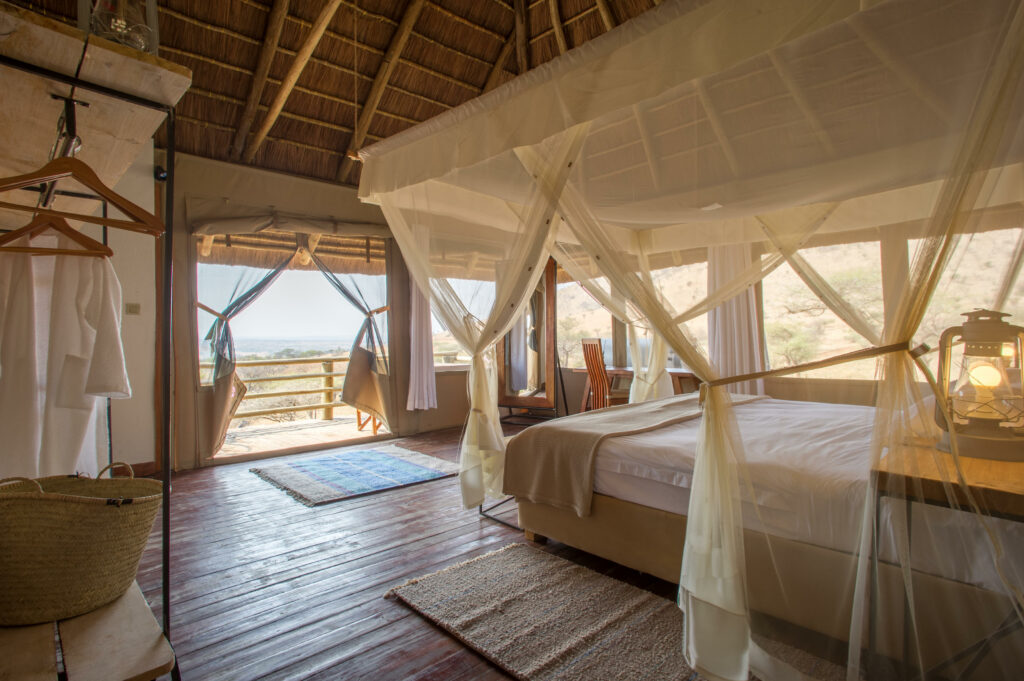 Named after Ernest Hemingway, this luxury private camp in the Mara Naboisho conservancy is one of our top picks for a life-changing Kenya safari.
The wildlife in this area is unrivalled, as are the views from the camp across the conservancy. With just ten tents, the focus here is on personal service.
The family tent is one of the best-designed we have seen. Complete with kitchen, dining room, two bedrooms and living area, this is more of a marquee than a tent.
Your own private guide and butler will take care of your every need, and later this year a private swimming pool is being added. You may not want to leave!
Discover more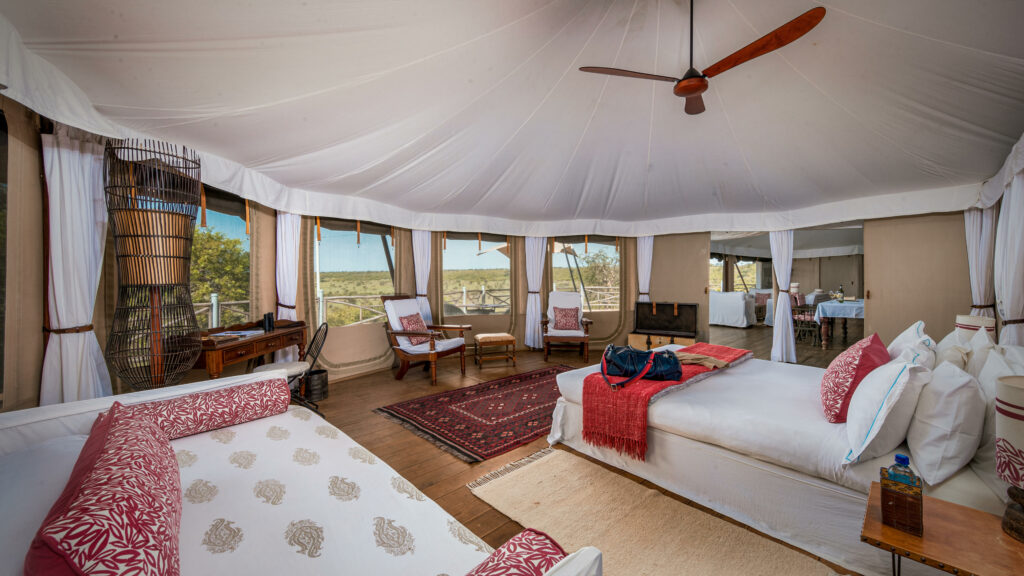 Book a tented safari camp for your family
If you're thinking of a family safari adventure in Africa and love the idea of sleeping under canvas, we'd love to help.
Here at Coral Tree – Unique Family Safaris, we specialise in tailor-made family safari holidays throughout Africa.
Let us know what you're looking for and we can start planning your dream African holiday today.
Start planning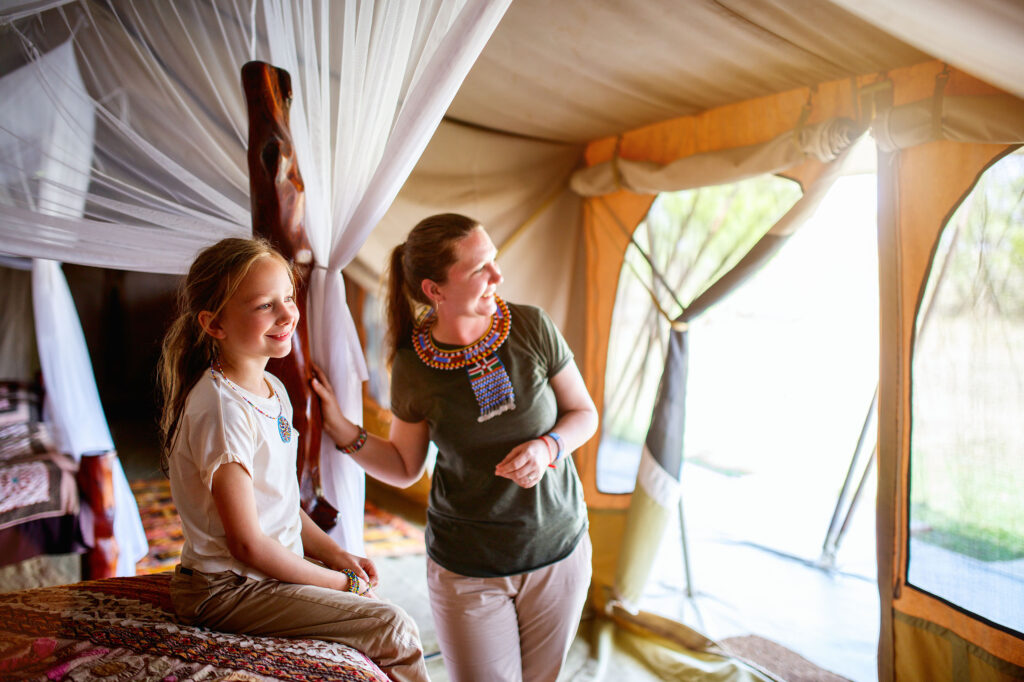 Some images used in this blog are the property of our partners. Please contact us for more details.
Related destinations
Tales from the Coral Tree
Our expert knowledge makes it possible.