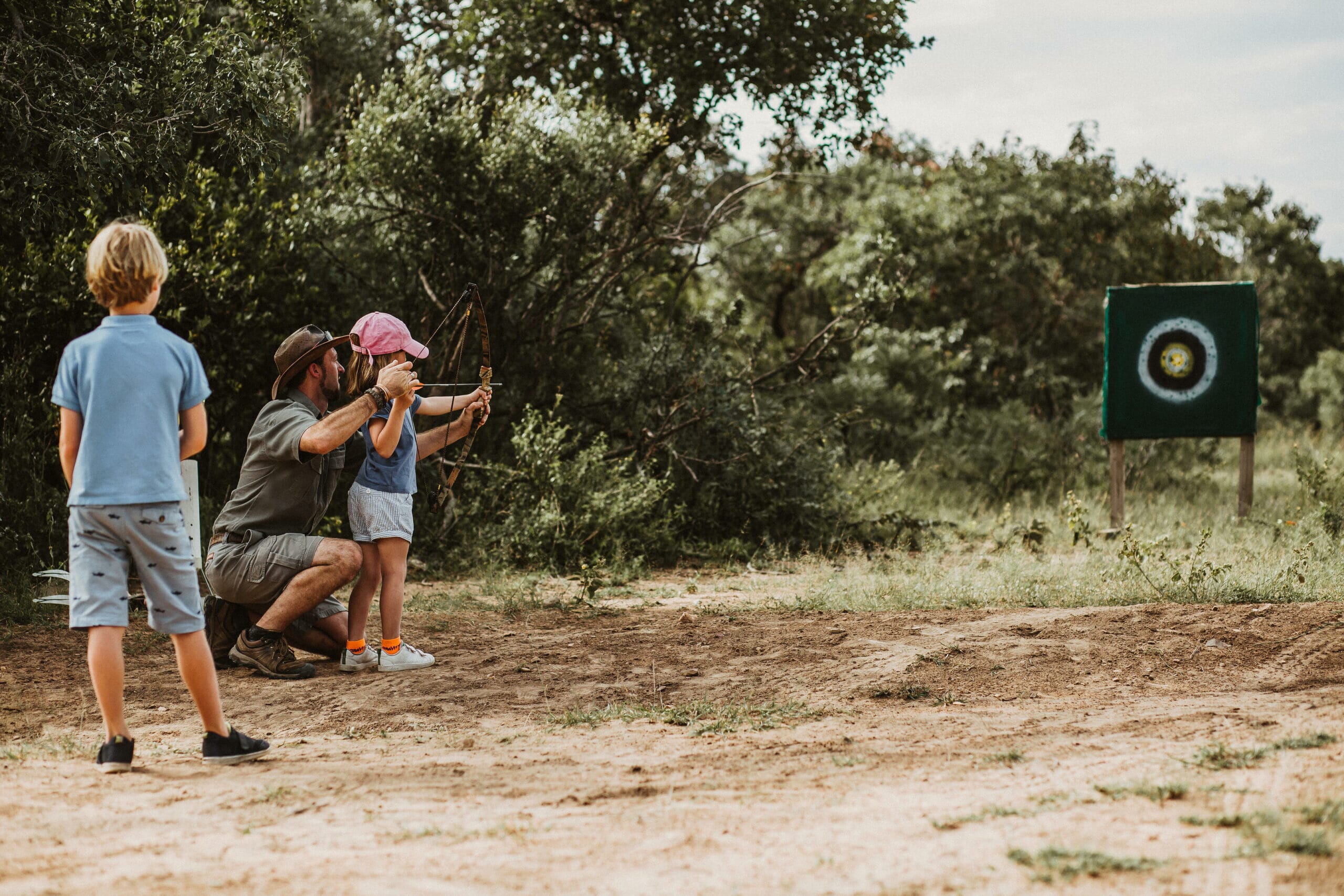 Meet the Coral Tree family
Our team of experts will design the perfect itinerary for you and your family
Charlie Potter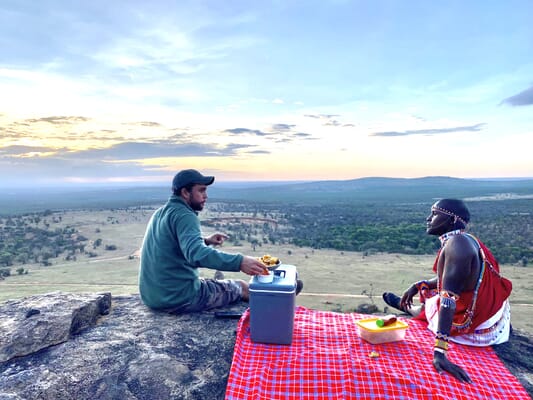 Charlie learning from his Samburu guide in Kenya.
I remember the first time I spotted an African wild dog. I was 4 years old, sat on my father's lap, and can still picture its rounded ears in the shade of an acacia tree. I was hooked…
My love for safari travel began to develop from a young age. I grew up in Swaziland (now e-Swatini) and South Africa. My fondest childhood memories are of the Kruger National Park, with my family in a 4×4, searching for Africa's iconic species. These early experiences of the animal kingdom and Africa's cultural diversity were highly formative for me, and quickly began to inspire a burning curiosity for the natural world.
As an adult, that curiosity is yet to be satiated. I have travelled extensively across eastern and southern Africa, capturing wildlife through my camera lens, hosting at lodges, guiding guests, exploring new and exciting safari regions, and creating 'once-in-a-lifetime' family adventures to Africa.
Whilst on safari, you will usually find me out on a game drive with my camera, absorbing the knowledge of expert guides about local wildlife or pressing them for details of their most memorable encounters.
Without a doubt, my favourite recent memory is taking my sister, Fay, on a safari adventure to remote northern Kenya. Having shared the wonders of safaris together as children, being able to maintain that strong sibling bond by continuing our tradition of adventure as adults fills me with gratitude.
Ultimately, that connection is what makes Coral Tree Travel's ethos so magical; and enabling such meaningful experiences for other families is what makes my job so wonderfully rewarding.
Charlie Potter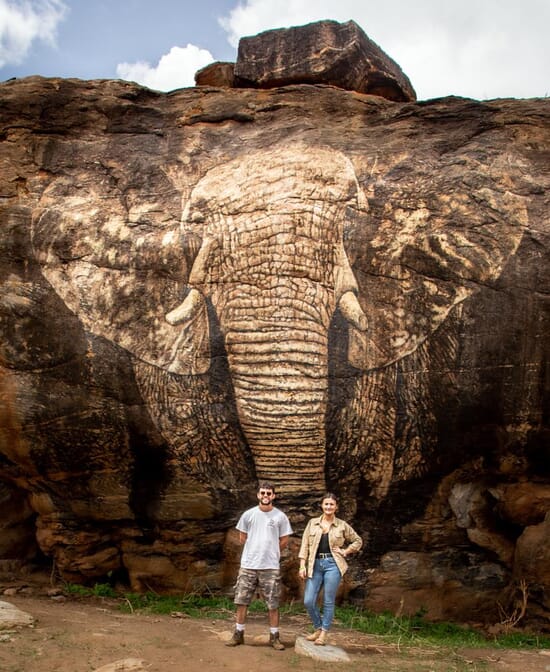 Charlie and his sister, Fay, in Northern Kenya.
Rosanna Pile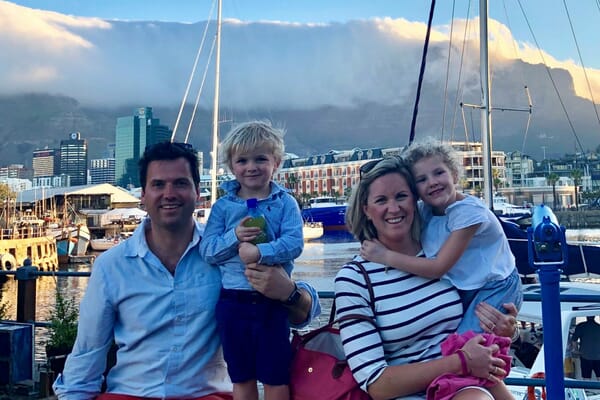 Rosanna and her family in Cape Town, South Africa
I first fell in love with Africa when I travelled through East Africa in 2002 spending time exploring Tanzania, Kenya and Uganda.
The landscapes and people are mesmerising and being on safari is not only exhilarating but can also be incredibly peaceful and thought provoking.
When I left university I worked for a Kenyan luggage company, which gave me the opportunity to explore more of Kenya.
Later, I worked for a safari specialist in Edinburgh, where I further developed my knowledge with visits to Botswana, Zambia, South Africa and Mauritius.  I love the buzz I get from working with my clients to create memorable holidays and feel extremely lucky to be doing so.
Now, travelling to Africa with two children in tow, I have the experience to know what makes a family holiday a success for both parents and children.  Everyone is different and by tailoring a holiday to individual preferences, we can ensure our clients have the most exceptional time.  There is nothing more satisfying than hearing wonderful stories of excitement and adventure from a client when they return.
Outside of work I spend my time with my family in East Lothian and can often be found out on a paddle board, up a hill with my dogs or head down in a flowerbed in my garden.
Rosanna Pile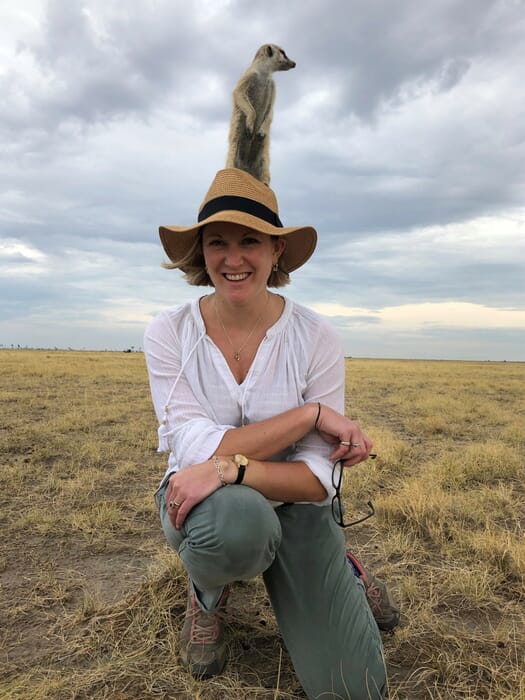 Rosanna posing with a meerkat in Makgadikgadi Pans, Botswana
Tales from the Coral Tree
Our Expert knowledge makes it possible.
Why travel with Coral Tree?
We are the specialists in luxury Africa family safari holidays
We are Africa experts and also parents. We understand what makes a memorable family adventure.
Our knowledge and connections are unsurpassed
We have been living and working in African tourism for over two decades.
Every journey is tailored with your specific wishes in mind
No off-the-shelf packages or cookie-cutter itineraries. Unique family safaris.
Each trip funds grassroots conservation and girls education projects
You pay no more for the privilege, we support causes close to our hearts.