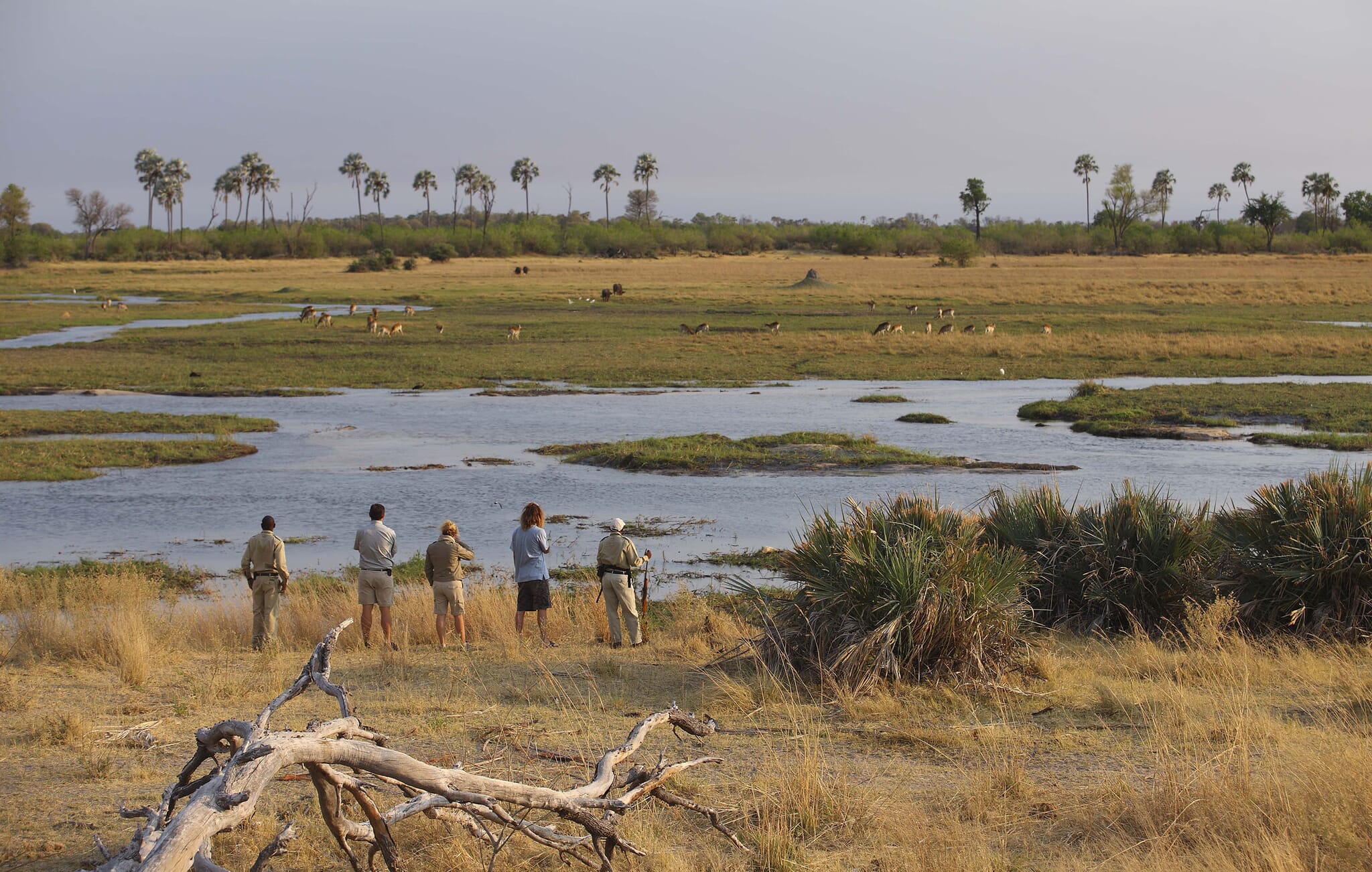 Walking safari Africa
Walk in the footsteps of wildlife, with nothing between you and the bush
Walking safari Africa
Up close and personal with the African wilderness
When you step into the African bush, with no vehicle for comfort and nothing between you and the animals, the thrill is utterly exhilarating.
An Africa walking safari is, without doubt, one of the most intimate ways you can get close to Africa's incredible wildlife. Plus, it is not as daunting as you might think.
Put simply, a walking safari will undoubtedly be one of the most memorable elements of your family safari holiday. Here at Coral Tree we're huge fans.
Walking safari Africa
Up close and personal with the African wilderness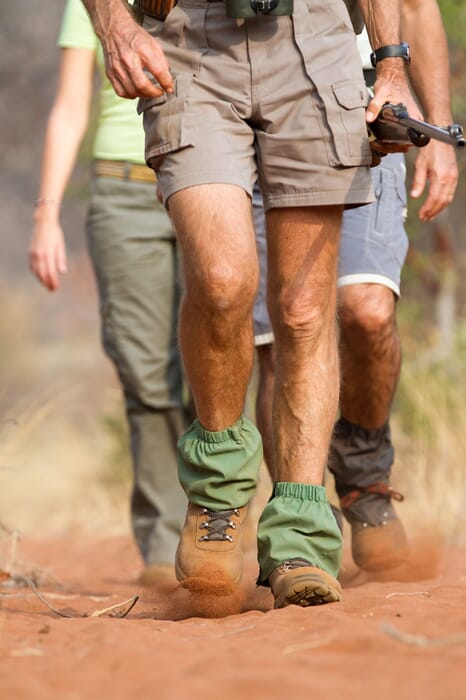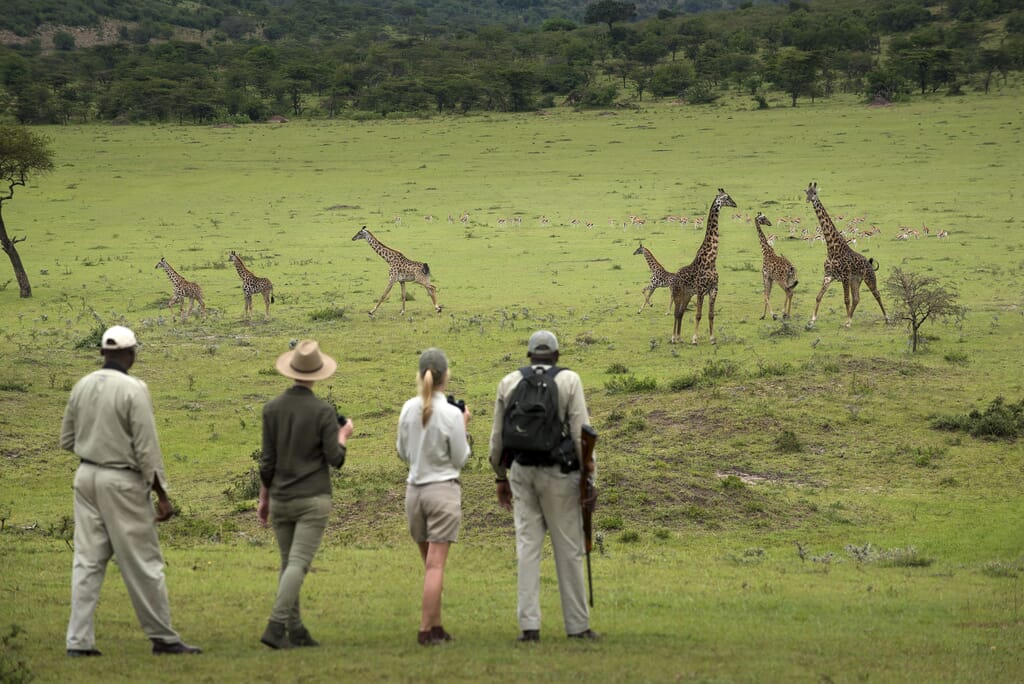 In the hands of an expert
Only the most experienced guides are allowed to lead walking
safaris and yours will walk with you every step of the way.
You'll also be accompanied by an armed game ranger who, along with your guide, will keep you safe and secure. Your expert team will delight in showing you the hidden gems that you might miss from a vehicle. Such as, animals camouflaged in the bush, wildlife tracks, exotic butterflies, beetles and birds, and the flora and fauna that the game animals rely on to survive.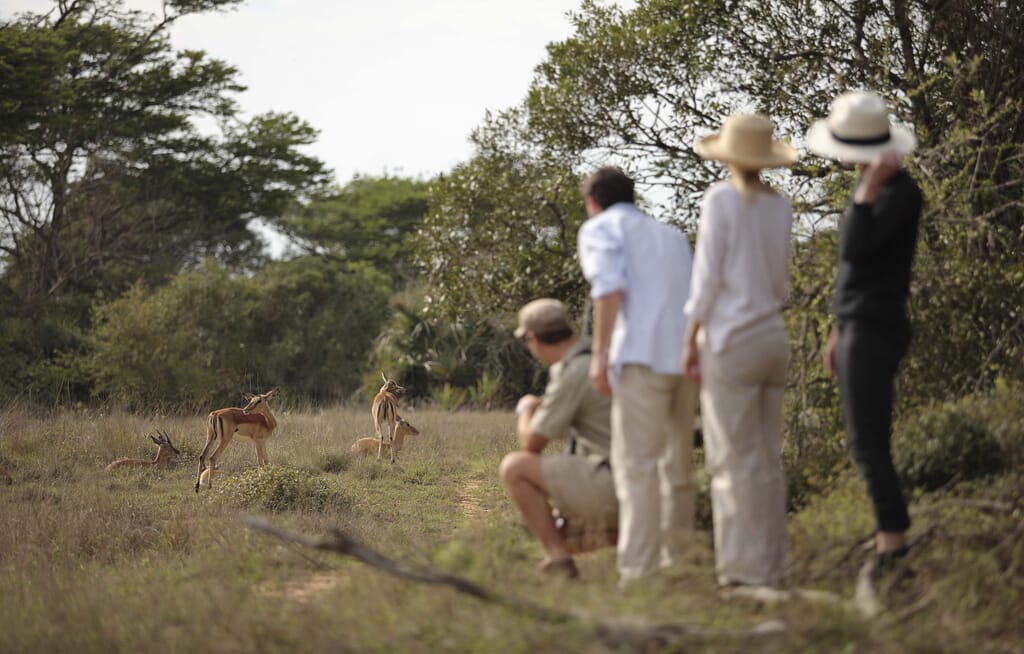 Whether you choose a day's hike or a morning stroll, you'll move at a slow and gentle pace discovering what happened in the last few hours. For example, the spot where a leopard surprised a guinea fowl, and the branches it broke when it pounced. Or, the half-chewed seed pods that show where an elephant breakfasted that morning.
You can be sure, your walking safari guide will entertain, enthral and amaze you all, whilst bringing the bush to life in ways that you will never forget.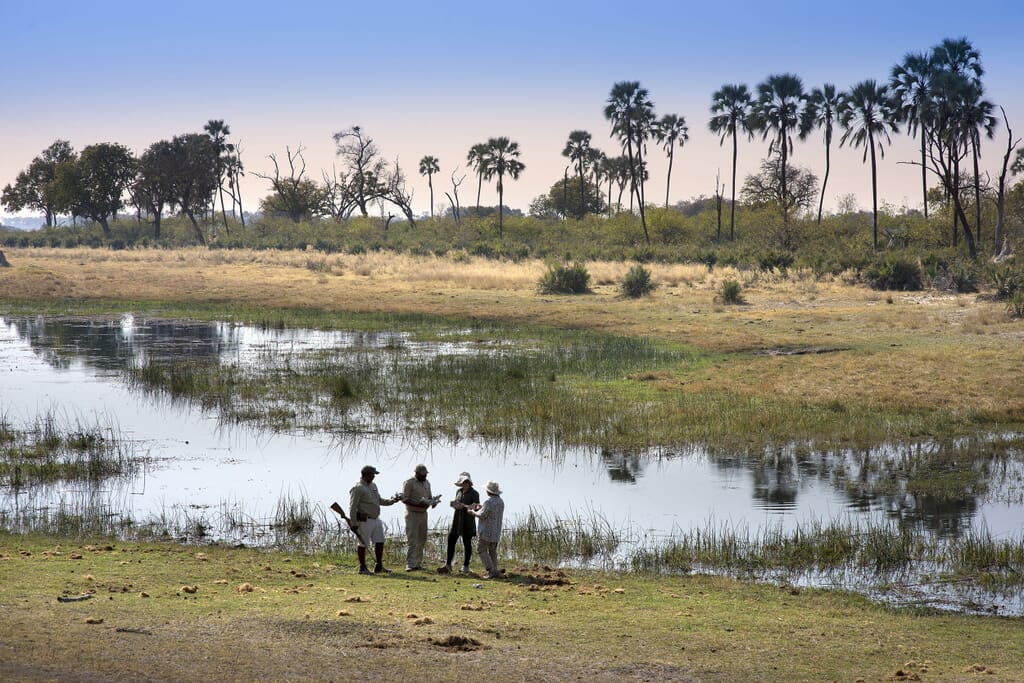 Some of our favourite family safari destinations in Africa offer spectacular walking safaris.
A personal favourite is the remote wilderness of Ruaha National Park in Tanzania, where you can traverse the dry river beds that make this park so beautiful. For something different, Ngorongoro Highlands has amazing trekking in and around its ancient craters.
Walking safaris also offer the freedom to explore private concessions bordering the main reserves and national parks. Serengeti National Park and the Masai Mara are particularly well known for this type of experience.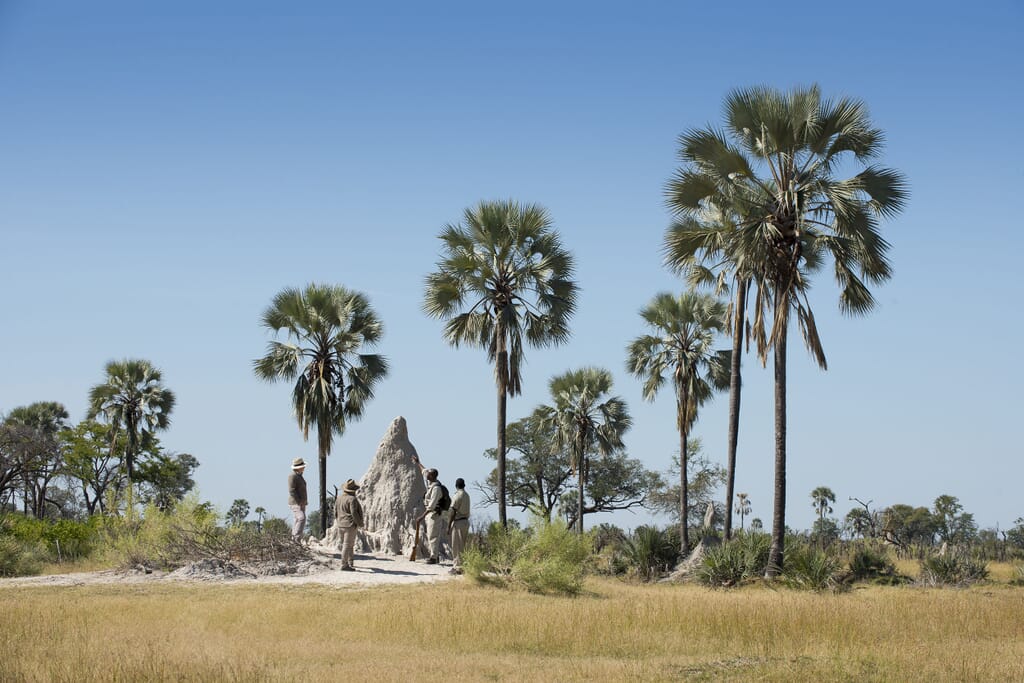 Traditionally, the best time of year for a walking safari will always be the dry season, as this is when the terrain will be most accessible and the wildlife easily visible.
In Kenya and Tanzania, this is typically the months of July to October, although some regions, such as Samburu, offer excellent walking year round.
In Southern Africa, the dry season starts a little earlier in May/June. The walking in Zambia, in particular, is known as some of the best on the continent.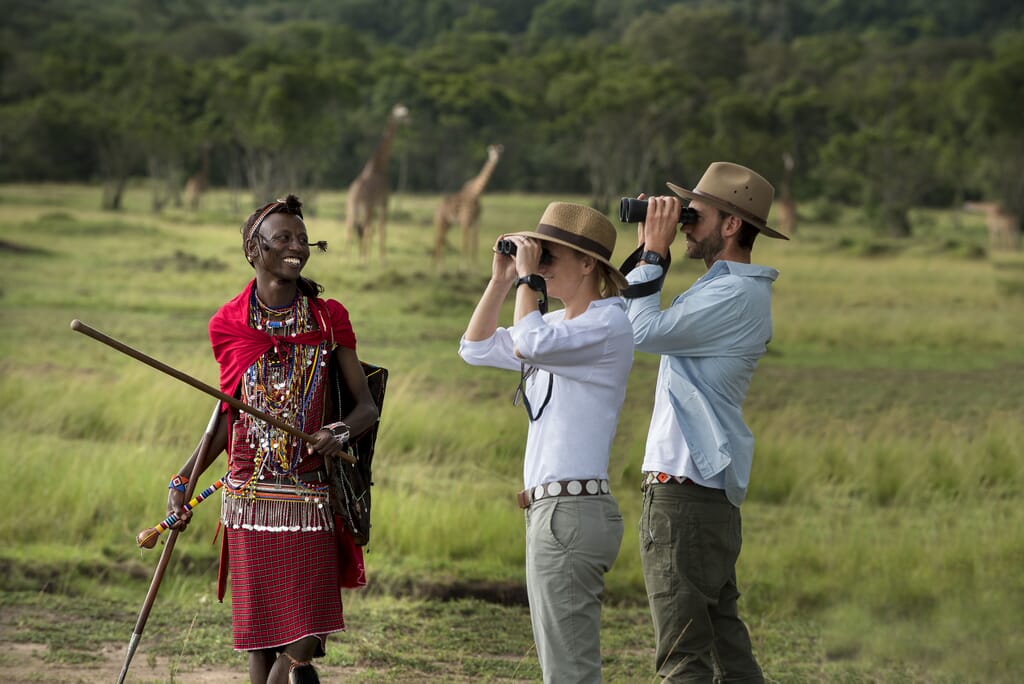 As a walking safari involves stepping out into the wilderness, albeit with a trained guide, there are certain requirements that need to be met. For example, you will need to be comfortable with moderate exercise and there are limitations on ages for young children. Many places have a minimum age of 12.
If a walking safari is something you would like to include in your family safari holiday, we would love to help add that extra little bit of magic to your trip.
Start planning
Itinerary ideas
Suggested itineraries for a walking safari
Inspiration
Experiences
Browse more of our favourite family safari experiences
Inspiration
Experiences
Browse more of our favourite family safari experiences
Why travel with Coral Tree?
We are the specialists in luxury Africa family safari holidays
We are Africa experts and also parents. We understand what makes a memorable family adventure.
Our knowledge and connections are unsurpassed
We have been living and working in African tourism for over two decades.
Every journey is tailored with your specific wishes in mind
No off-the-shelf packages or cookie-cutter itineraries. Unique family safaris.
Each trip funds grassroots conservation and girls education projects
You pay no more for the privilege, we support causes close to our hearts.
Tess & Mike, Coral Tree founders
Meet our founders
We believe in expert advice and exceptional service
No half measures allowed.
Over the last twenty years, we have lived and worked in the luxury African tourism sector developing partnerships across the continent.
We know what makes a memorable family experience, and as parents, we understand what's important to you.
More about us