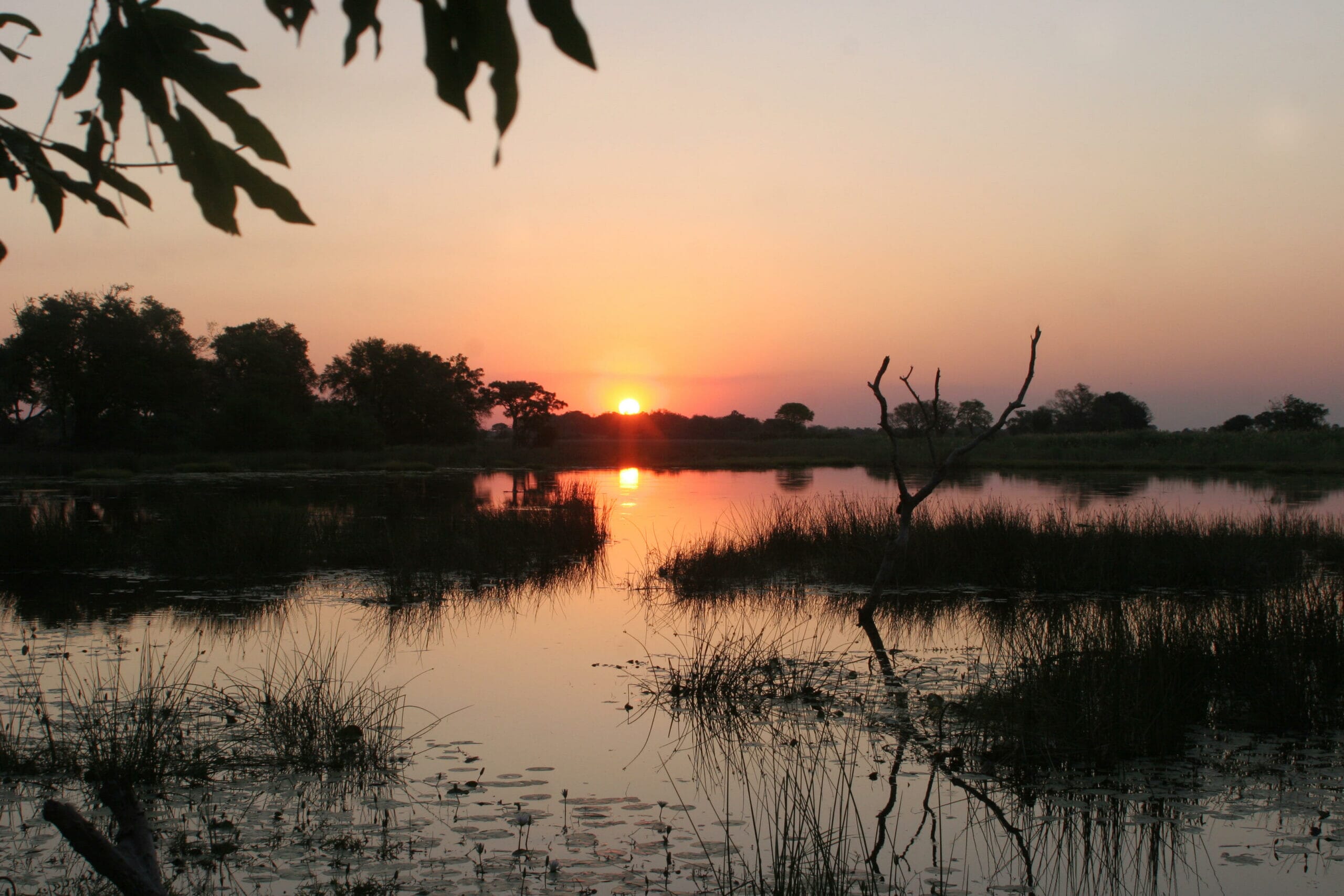 The Best of Land and Water Safaris
Explore the game-rich Okavango Delta and Linyanti by the traditional mokoro canoe.
Guide Price
From £4,325 / $4,975 per person based on 2 adults and 2 children (under 12) sharing a family room
Duration
6 nights
Best Months
June - October
Country
Botswana
Summary
A unique Botswana safari experience, exploring the game-rich Okavango Delta and Linyanti by the traditional mokoro canoe.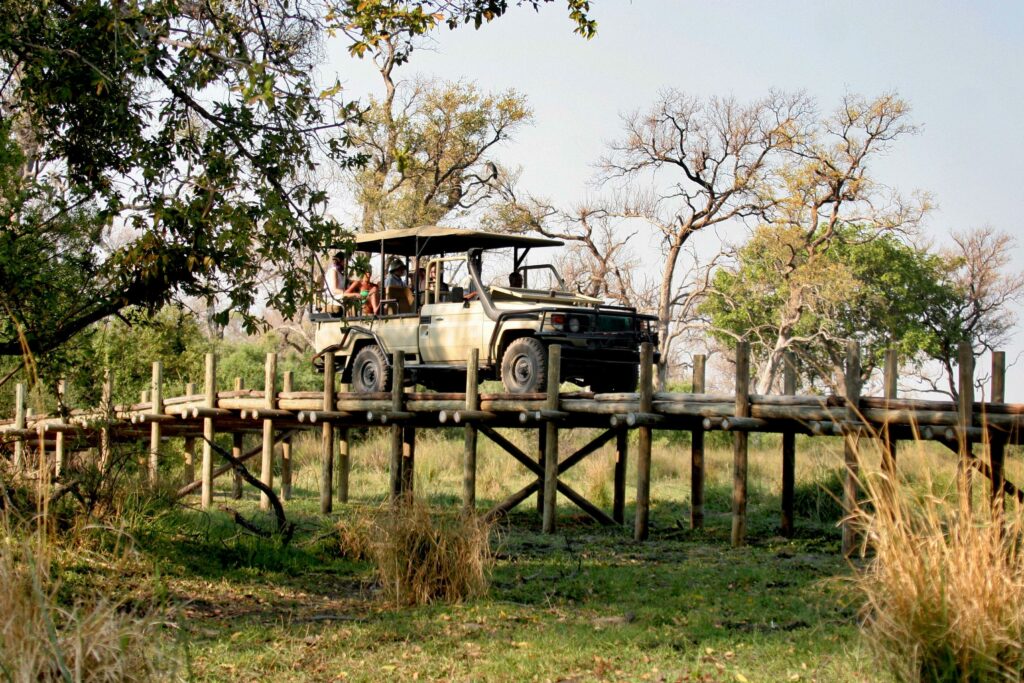 Itinerary overview – Okavango Delta and the Linyanti Wetlands
You will spend 6 nights and 7 days getting to know some of the most beautiful natural wonders of Botswana and witness its unrivalled game viewing.
Suggested Accommodation: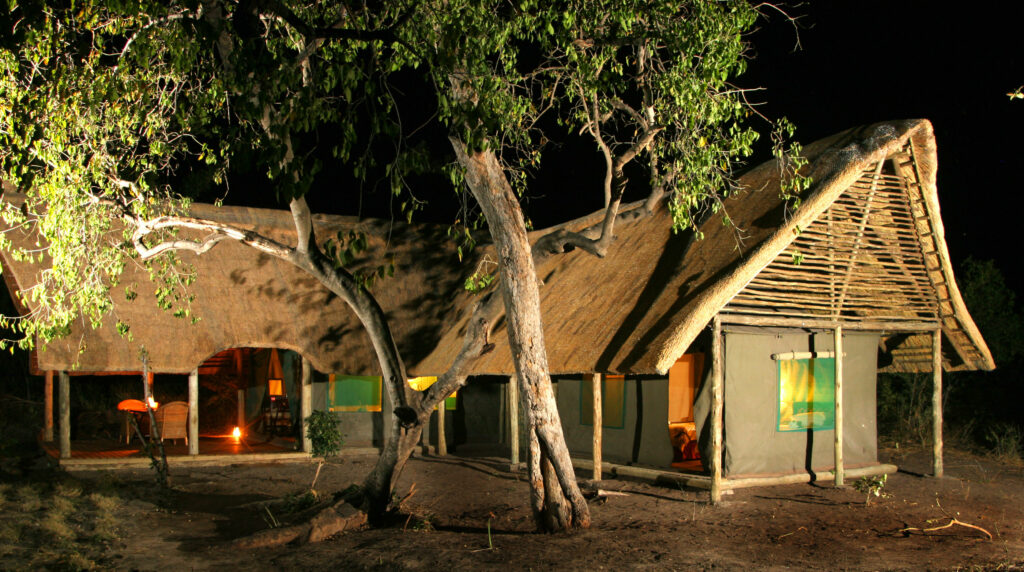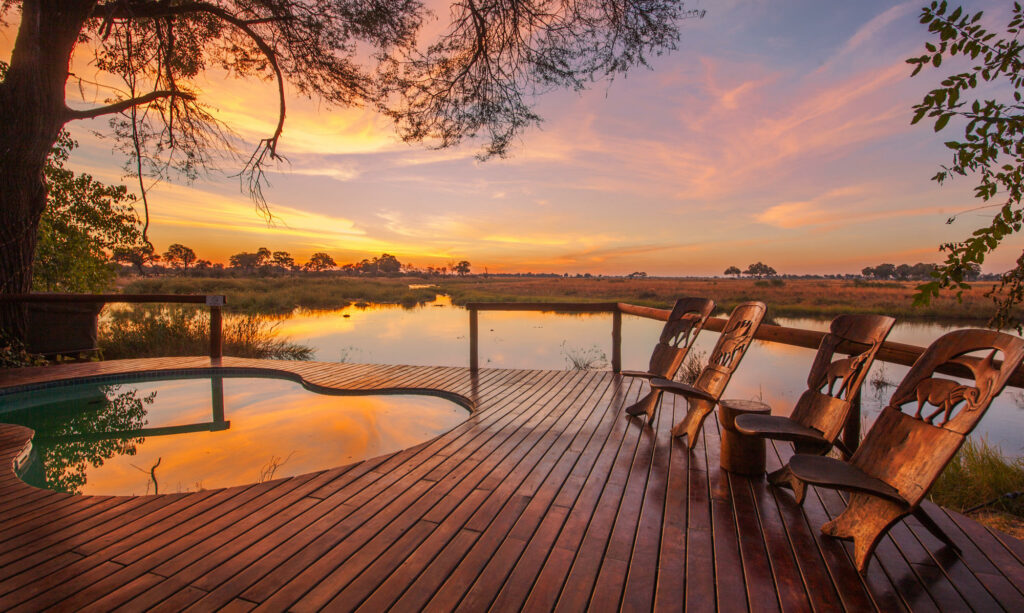 Activities included
You will start your adventure in the Okavango Delta, a spectacular wetland that is teeming with wildlife and beautiful landscapes. You will stay at Pom Pom Camp, a traditional land and water delta camp with a friendly atmosphere and ideal situation. 
The camp's location on a private concession means that game drives can be taken off-road or at night for optimal wildlife sightings. Fishing and mokoro excursions are available year-round, meaning that all guests can enjoy the quintessential delta experience.
For those looking for something a little different, the camp offers a heli/mokoro day excursion where a helicopter takes you on a picturesque ride to a beautiful river spot. 
After three fun-filled days, you will then move on to Lagoon Camp, a picturesque riverside camp where every tent boasts stunning views over the Kwando River. You will explore the area by game drives, boat cruises, night drives and walking safaris, and witness the large prides of lions, packs of wild dogs and other animals that roam here. 
A highlight of your stay will be an afternoon river cruise on a double deck boat.  Drift along the river, sundowner in hand, enjoying the breathtaking views whilst spotting bird life and animals along the way.
The best of Land and Water Safaris – Pricing and considerations
The Okavango Delta and Linyanti can be explored all year round as they offer a range of activities as the seasons change. However, the dry season from May to October is the best time for wildlife viewing as the drier conditions mean that animals start to congregate around the remaining water sources. 
Our guide price for this itinerary is from £4,325 / $4,975 per person (based on 2 adults and 2 children (under 12) sharing a family room. 
All our luxury family safari holidays are designed on an individual basis, so this will vary depending on time of year, activities, transport methods and choice of accommodation. The best way to start planning is to contact us.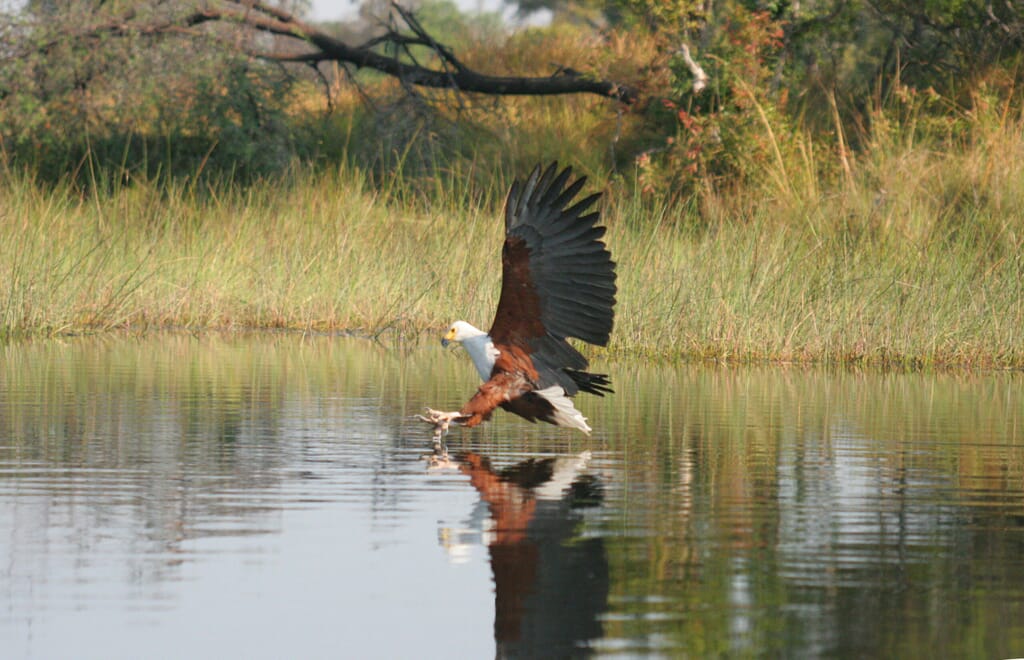 Okavango Delta
Day 1 - 3
Following your arrival in Botswana, you will be taken to Pom Pom Camp, your base to explore the wildlife of the Okavango Delta.
The camp's location on its own private concession means that you have the ultimate flexibility in when and where you take your game drives – early morning, late night, off-road – you follow the game.
Thanks to the permanent Pom Pom lagoon, home to a healthy population of hippos, you can enjoy year-round fishing and mokoro excursions.
After an action-packed day, relax in the camp's swinging hammocks hung below terminalia and jackalberry trees and take an afternoon dip in the small plunge pool. 
Accommodation suggestion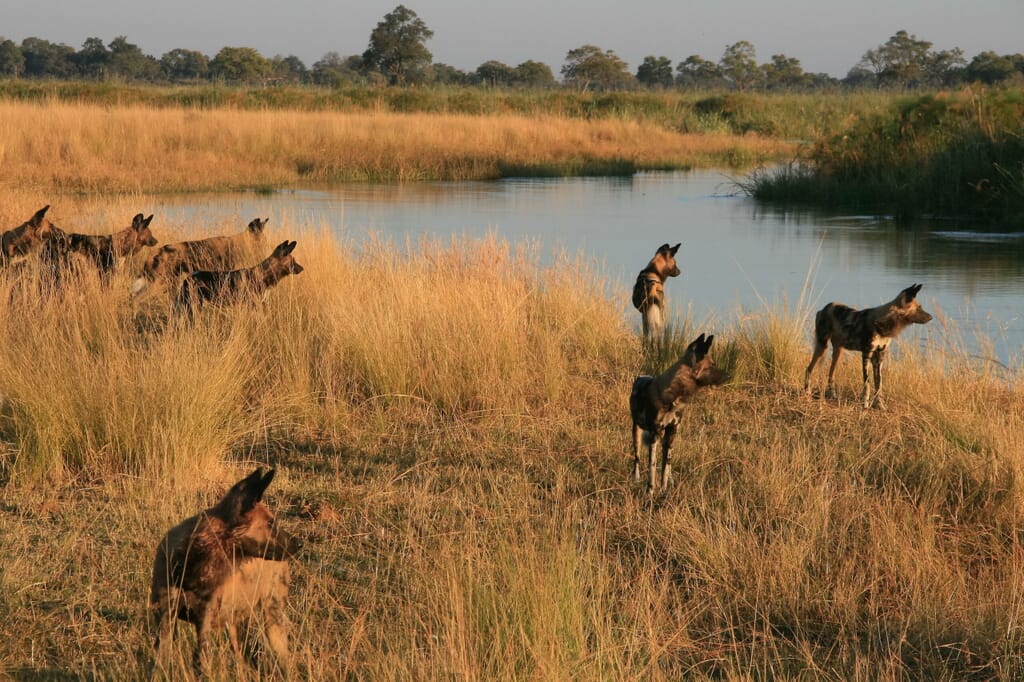 Linyanti Wetlands
Day 3 - 6
Today you will make your way to Lagoon Camp, another camp operated by Kwando Safaris. Your stay here will be spent exploring the surrounding wetlands by water and on land.
Day and night game drives will bring you within close proximity to a variety of wildlife and the area is famous for its high concentration of elephants, which attracts the attention of large predators. Wild dogs are also frequently seen in the Kwando Reserve and regularly den near the camp. 
An afternoon river cruise with sundowners is a must here, with countless birds nestling along the river. 
For those wanting to unwind, lie out in your luxurious bath, take in the coming and going wildlife as they come to drink at the river.
Accommodation suggestion
Accommodation
Featured accommodation in this itinerary
Accommodation
Featured accommodation in this itinerary
Why travel with Coral Tree?
We are the specialists in luxury Africa family safari holidays
We are Africa experts and also parents. We understand what makes a memorable family adventure.
Our knowledge and connections are unsurpassed
We have been living and working in African tourism for over two decades.
Every journey is tailored with your specific wishes in mind
No off-the-shelf packages or cookie-cutter itineraries. Unique family safaris.
Each trip funds grassroots conservation and girls education projects
You pay no more for the privilege, we support causes close to our hearts.