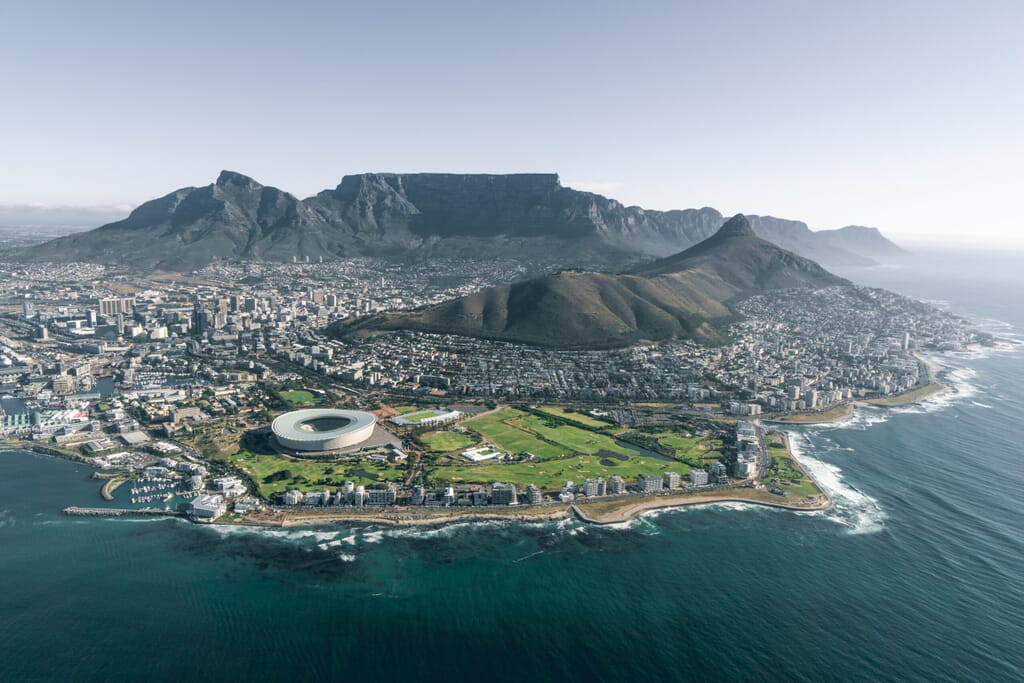 Where to Stay in Cape Town for Families: Best Neighbourhoods and Hotels
Delve into the sights of this marvellous city with our guide to the best places to stay in Cape Town for families.
Rosanna
Cape Town is one of the most spectacular cities in the world to visit with children. Art, culture and a sensational food scene rub shoulders with glorious natural sites such as the emblematic slopes of Table Mountain and the crashing waves of the Atlantic and Indian Oceans.
Since Cape Town ticks so many boxes, it can be difficult to know where to start when planning a trip to this bustling city, especially for those travelling with children. Many visitors also wonder where to stay in Cape Town when they're going to be with their family.
Perhaps you're looking for a child-friendly base right amidst the hustle and bustle of the city. Or you might be wanting to stay a little bit removed from the action and instead opt for a peaceful suburb on the outskirts. 
There is a wonderful selection of luxury accommodation in the city to choose from that caters just as perfectly to adults as children. In this article, we outline the top neighbourhoods and places to stay in Cape Town to help ease the process of booking a family holiday to this magnificent South African city.
The Best Areas to Stay in Cape Town
If you want to know where to base you and your family for a trip to the city, here are three of the best areas to stay in Cape Town.
1. V&A Waterfront
For anyone wondering where to stay in Cape Town with family, Victoria and Albert  Waterfront in City Bowl is a natural choice. The harbour forms the beating heart of the city, so lodging here will leave you with some of Cape Town's finest attractions right on your doorstep. After a wonderful night's sleep in one of the area's fantastic hotels, you can meander down to one of the nearby restaurants for some breakfast.
V&A Waterfront is also home to some of the best things to do with kids in Cape Town. Check out the sensational marine diversity that exists within the waters surrounding the city by visiting the Two Oceans Aquarium. Watch the kids gaze over in wonder as they meet eyes with incredible species such as sharks, penguins and octopuses. Afterwards, you can head on to enjoy various other local attractions such as taking a ride on the Cape Wheel or the Jolly Roger Pirate Boat.
Staying at Victoria and Albert Waterfront will also leave you in a handy location for getting the ferry to Robben Island Museum, a must-visit on any Cape Town tour. The islet used to operate as a prison and held anti-apartheid activists, including the former president, Nelson Mandela. 
Visiting Robben Island Museum is one of the best things to do in Cape Town with family, especially for those with older children. It offers a sobering experience that helps visitors understand the city's complex history.
Victoria and Albert Waterfront also offers another key benefit beyond its convenient location: spellbinding views. The azure waters of the oceans lap peacefully in the harbour, lulling the boats as Table Mountain stands tall in the background. 
So, if you're looking for a stunning setting close to many of the top things to do in Cape Town with family, V&A Waterfront might just be the place for you.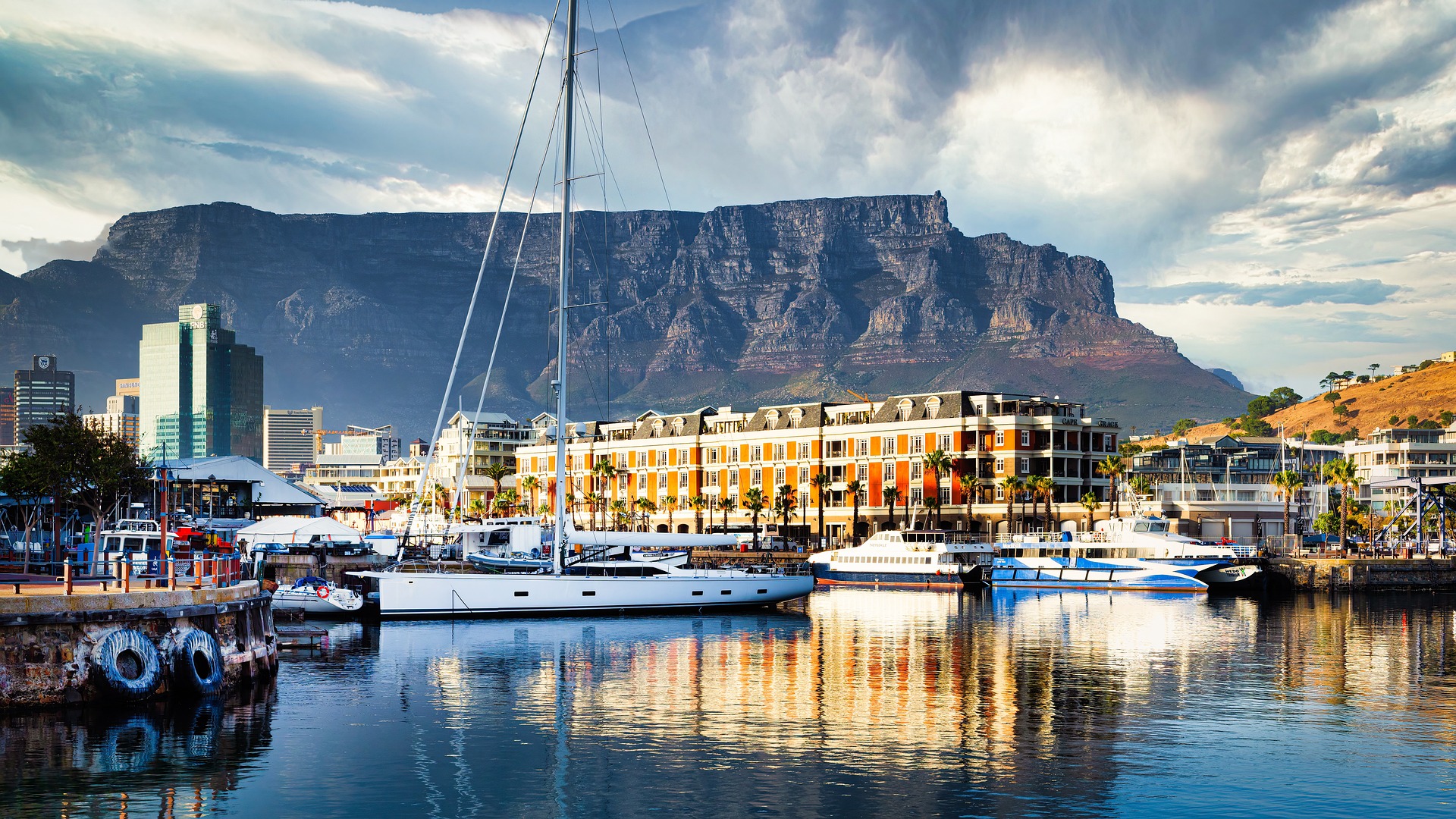 2. Clifton and Camps Bay
Still wondering where to stay in Cape Town with kids? Clifton and Camps Bay is another spectacular option. These two sought-after neighbourhoods are situated in a stunning location overlooking the Atlantic Ocean. 
One of the most wonderful things to do with children in Cape Town is to head to some of its gorgeous nearby beaches, many of which just so happen to be located in Clifton and Camps Bay. Expect fine, white sand coastlines with transparent waters, set against a glorious backdrop of mountains and palm trees. 
Spend an evening bonding with the kids on the shoreline, watching the sun set over the electric-blue ocean waters. This makes the perfect setting for taking a family photo to remember the trip.
You'll also find that this area is a wonderful place to explore. The coastlines are home to an abundance of different plant species along with interesting wildlife such as caracals, chacma baboons and rock hyraxes.
What's more, these beautiful suburbs lie a mere 15-minute drive from the centre of Cape Town.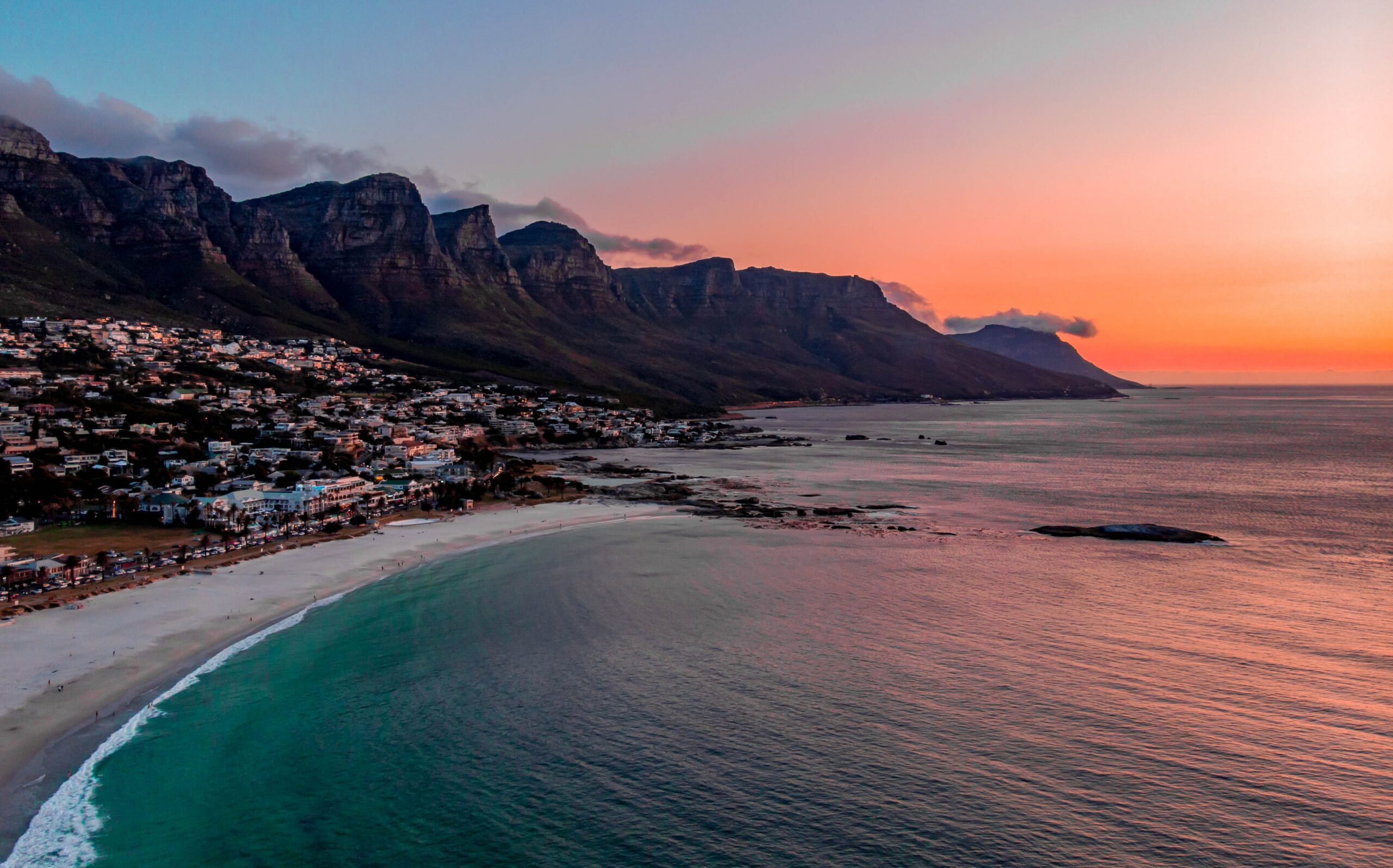 3. Green Point
Green Point is situated on the northern side of Cape Town and is a trendy place to stay with family. It is in a fantastic location, with the city centre within walking distance and other great attractions such as Mouille Point beach also just a short stroll away. 
Narrow little lanes and classic Victorian houses make up the area, creating a safe, stylish environment. 
One of Green Point's biggest claims to fame is that it is home to the iconic Cape Town Stadium. Built for the World Cup in 2010, its futuristic UFO-like design is a truly fascinating sight to see and is sure to capture the attention of both adults and kids alike. 
The famed landmark also lies a short 20-minute walk from V&A Waterfront, so you can head in to enjoy the harbour's buzzing attractions or a bite to eat whenever you wish. 
The area is also close to the Atlantic Seabord's beaches where you can pop for a swim in azure waters. In this way, Green Point offers a happy medium, as a peaceful oasis just a stone's throw away from some of the city's top sites.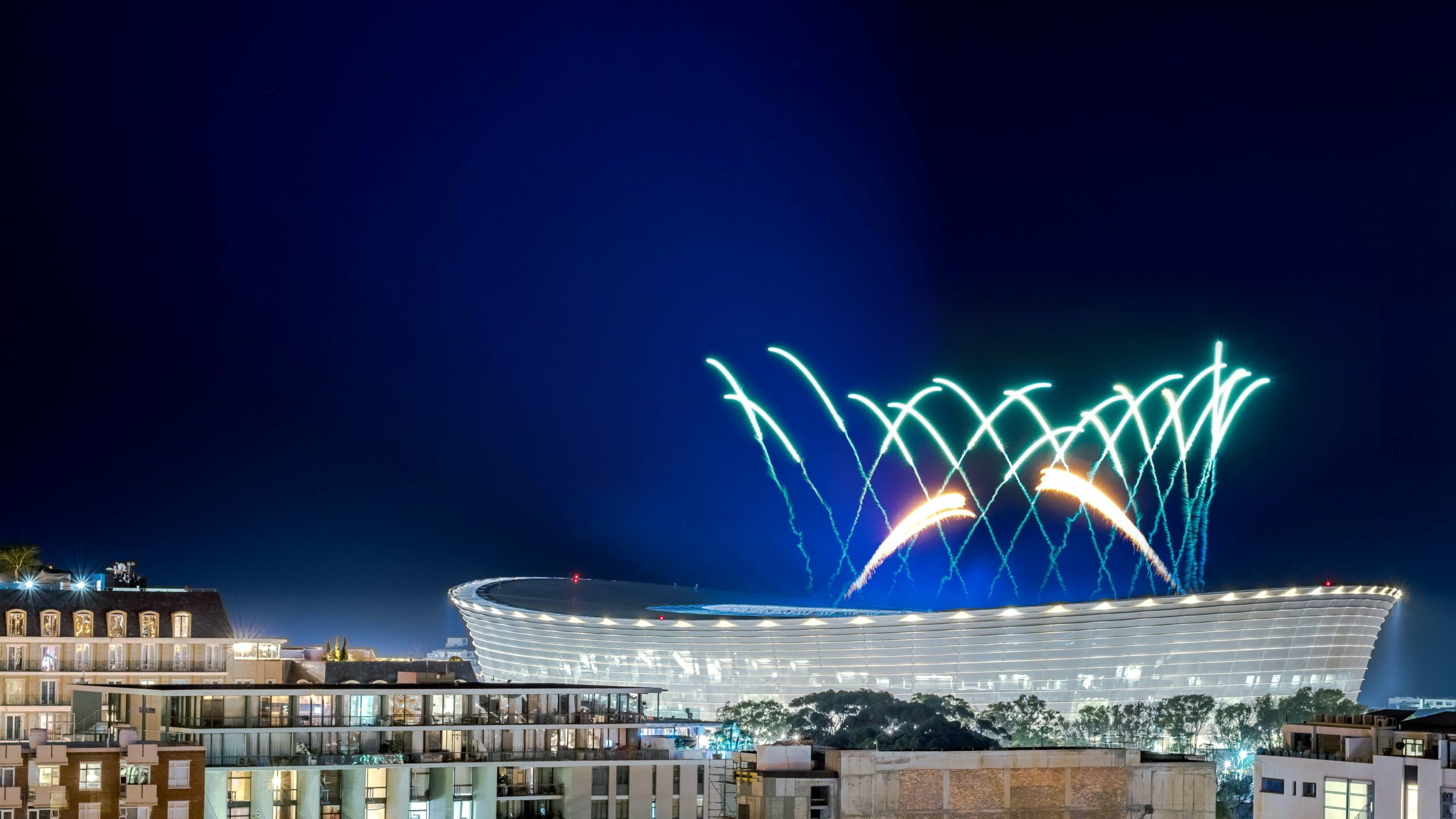 The Best Hotels in Cape Town
The glorious city of Cape Town is home to a spectacular collection of hotels that offer luxury alongside child-friendly amenities. We have shared a few of our favourites below.
1. Belmond Mount Nelson Hotel
Belmond Nelson Hotel is not only one of the most iconic hotels in Cape Town, but the entire African continent. The glamorous accommodation has a striking pink exterior that is sure to catch your attention. 
This blush paradise is drenched in luxury with palm-fringed gardens and an art-deco facade. The hotel's charm certainly hasn't gone unnoticed over its 100 years of service, having greeted many prestigious guests, including John Lennon, Leonardo di Caprio and Sir Winston Churchill. 
While there is no doubt that the Belmond Mount Nelson Hotel offers a lavish stay, it also happens to be one of the best places to stay in Cape Town for families. This peaceful oasis has a terrific selection of family suites and interconnecting rooms offering light, airy spaces where everyone can relax and be together.
You can also opt to stay at one of the hotel's eight Victorian cottages for a truly enchanting experience. Each charming lodge is complete with a four-poster bed, a cosy fireplace and Venetian mirrors. Located in a secluded garden paradise, these little havens make wonderful places to stay in Cape Town with kids. 
The hotel is also chock-full of kid-friendly activities. You and the family can revitalise your bodies in the morning with a rally on the tennis courts or a rejuvenating yoga class, before venturing out to explore the sites of the city. 
Parents can wind down in the evenings with a wellness treatment at the hotel's on-site spa. Embrace complete serenity with an aromatherapy massage before heading for a steam at the Finnish sauna. Whilst you're away, you can drop the little ones off at the hotel's kids club free of charge, where they can make new friends and enjoy some fun activities.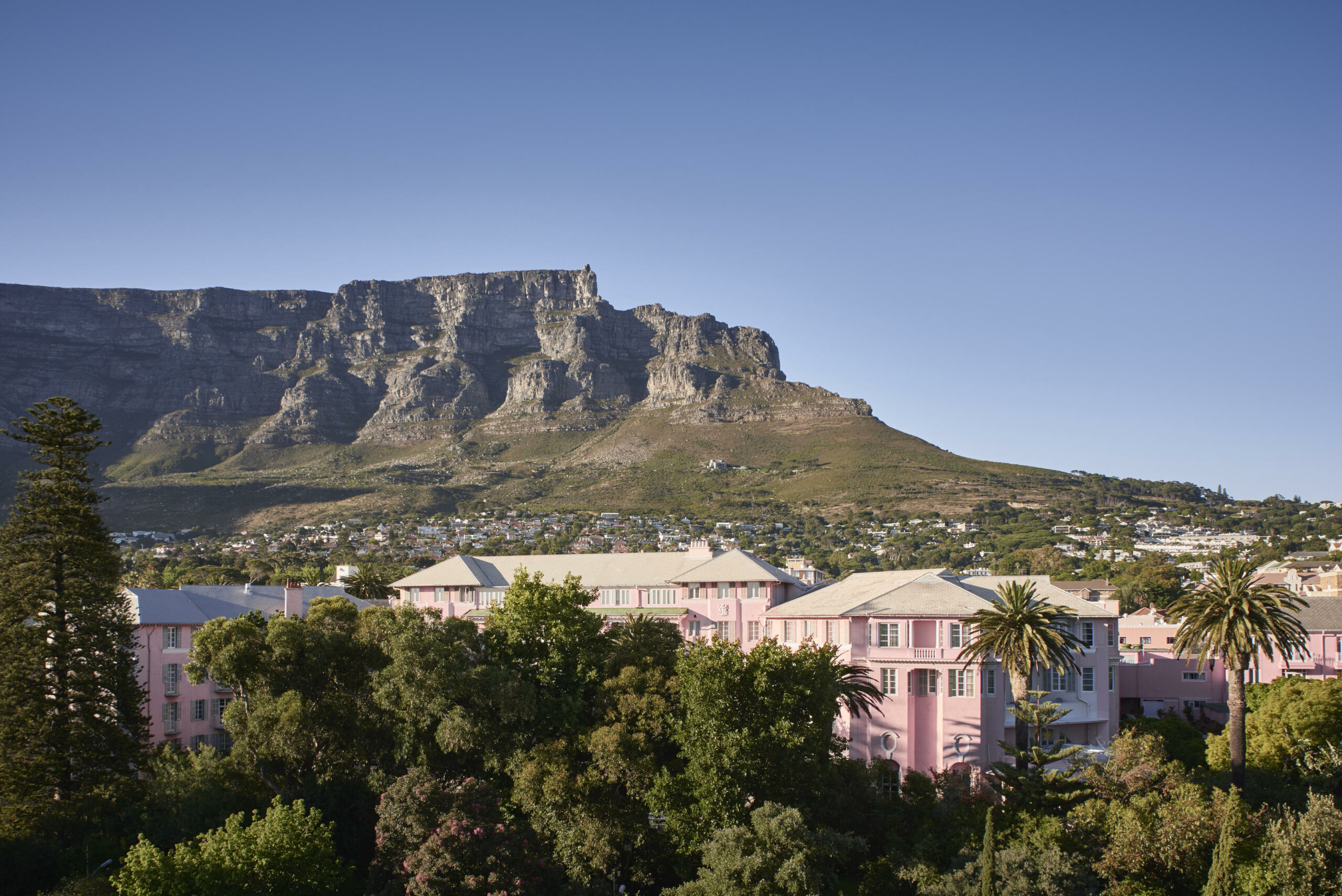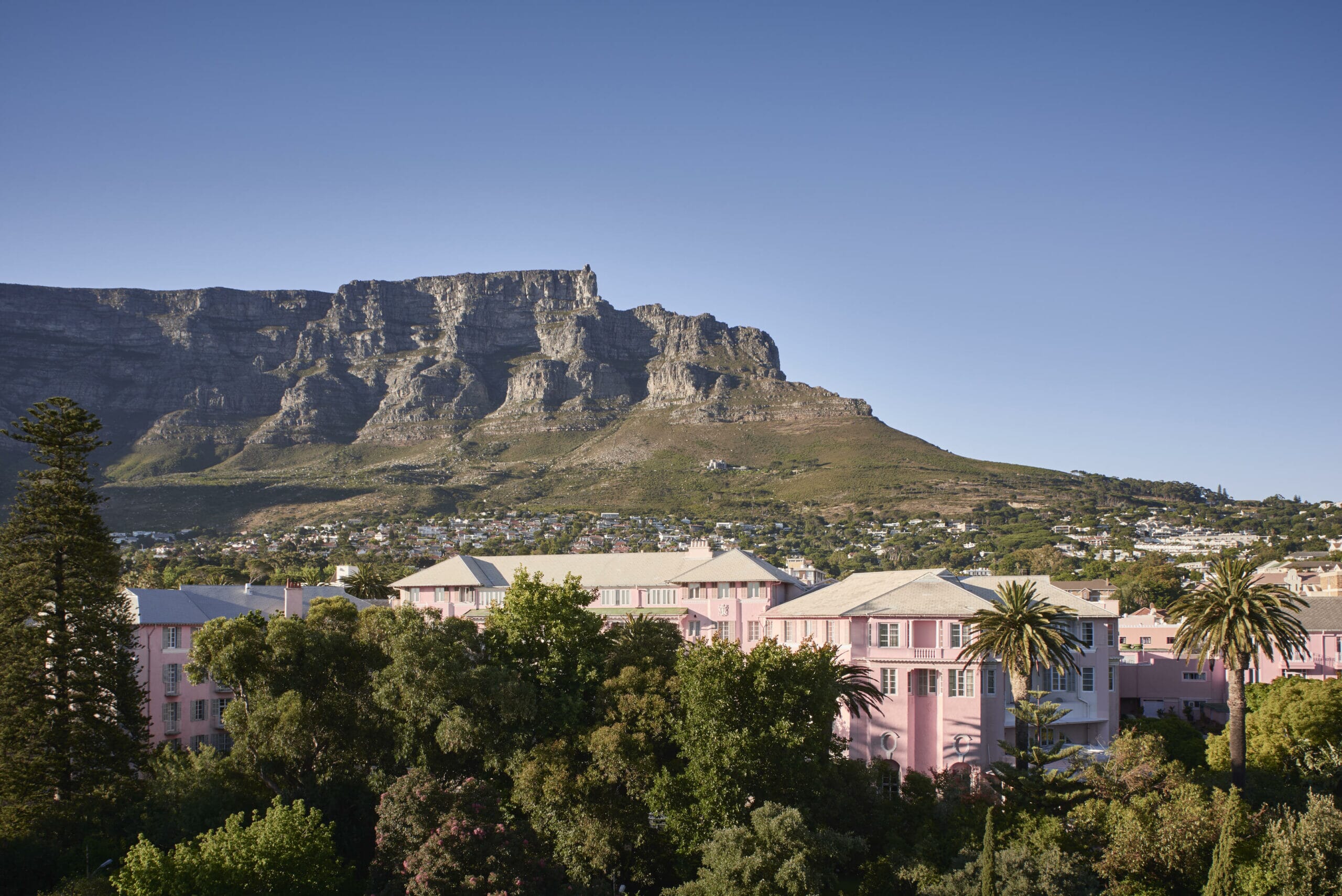 2. One & Only Cape Town
If you're wondering where to stay in Cape Town with kids, One & Only offers some of the largest rooms and suites in the city. This luxurious accommodation is located by the trendy Victoria & Alfred Waterfront, tucked by the cliffs of Devil's Peak and Lion's Head.
The hotel is divided into two sections, one of which is The Spa Island. Located on its very own private island surrounded by waterways and lush vegetation, the wellness centre offers a sensational spa experience.
Marina Rise is the second section of the hotel which has just over ninety stylish rooms. Choose between suites with jaw-dropping balcony views over the surrounding mountainscape and marina.
One & Only also offers a host of child-friendly amenities. There is a kid's clubhouse for the little ones that offer a superb range of activities and is fully supervised by an experienced childcare team. Also catering to an older audience, One & Only offers a daily programme for teenagers so they can enjoy age-appropriate activities and socialise with fellow teens.
When it comes to dining, you'll have three gourmet restaurants to choose from in this spectacular hotel. They even offer family-friendly meals for the younger ones. 
On the topic of amenities, you'll also be able to enjoy a rally on the tennis courts together and engage in a bit of friendly competition in the games room. Adults and older children will also be able to work up a sweat in the gym and indulge themselves with some spa treatments in the wellness centre.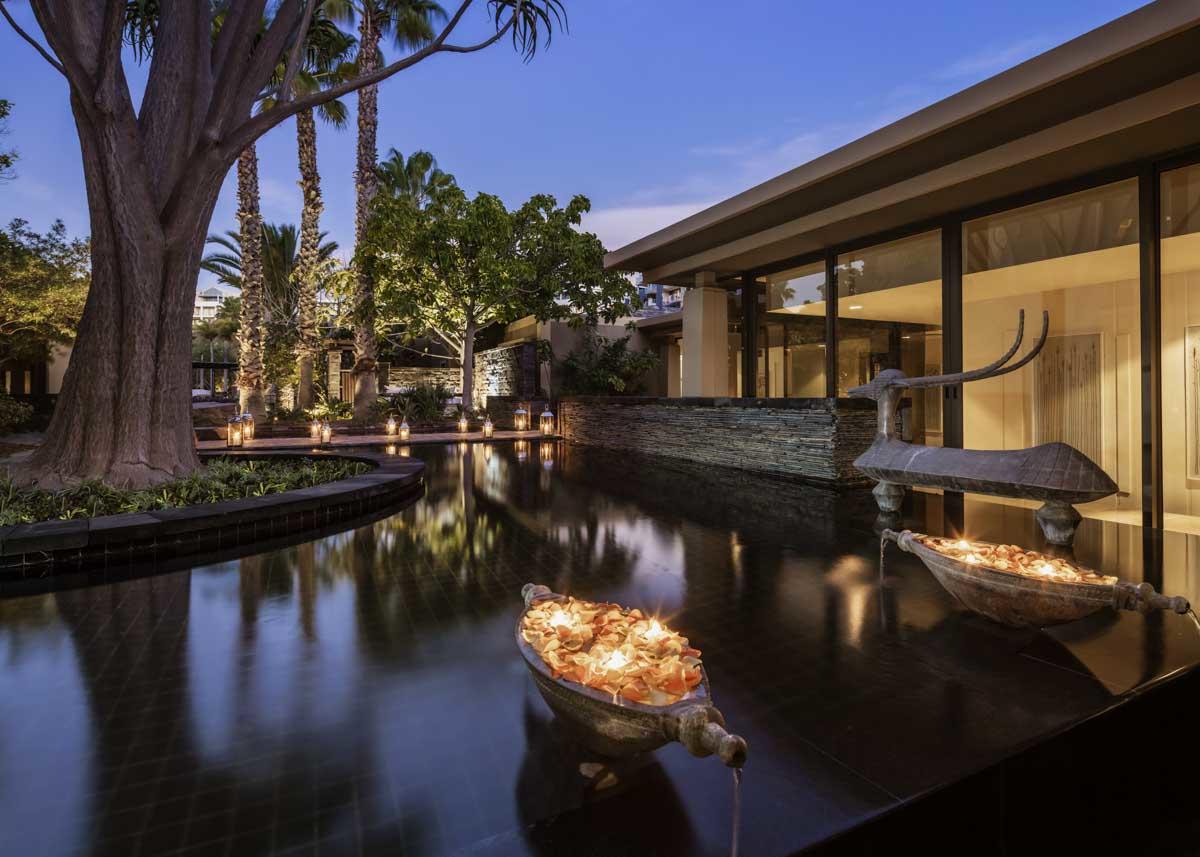 3. Cape Grace
If you're looking for somewhere to stay in Cape Town with children, Cape Grace is a fabulous option. Backdropped by Table Mountain, it makes a wonderful place to stay with children of any age. 
In fact, Cape Grace lies on a private quay along the Victoria & Alfred Waterfront, leaving you a stone's throw away from some of the best restaurants and attractions in the city. 
Each of its suites offers a divine combination of elegance and sophistication, with everywhere you look meticulously decorated to reflect the charm and beauty of the local heritage. Gaze over the rare fabrics, fascinating artefacts and indigenous antiques that decorate the hotel's magnificent interior. 
The beautiful sights continue when you make your way to the rooftop terrace where you will be greeted with incredible views over Table Mountain. 
A sublime selection of food and drink is also served in the award-winning on-site restaurant, Signal Restaurant and Bascule Bar. Here you can sit down to a fine dining meal where families are warmly welcomed, with staff on-hand to cater to children and varying meal times. 
When it comes to activities for kids in Cape Town hotels, Cape Grace offers a fantastic selection. From gingerbread baking to making African arts and crafts, there are plenty of fun and unique things for the little ones to get up to. 
Childminding and babysitting services can also be arranged. Meanwhile, the adults can relax and recuperate with a dip in the pool or a treatment at the spa.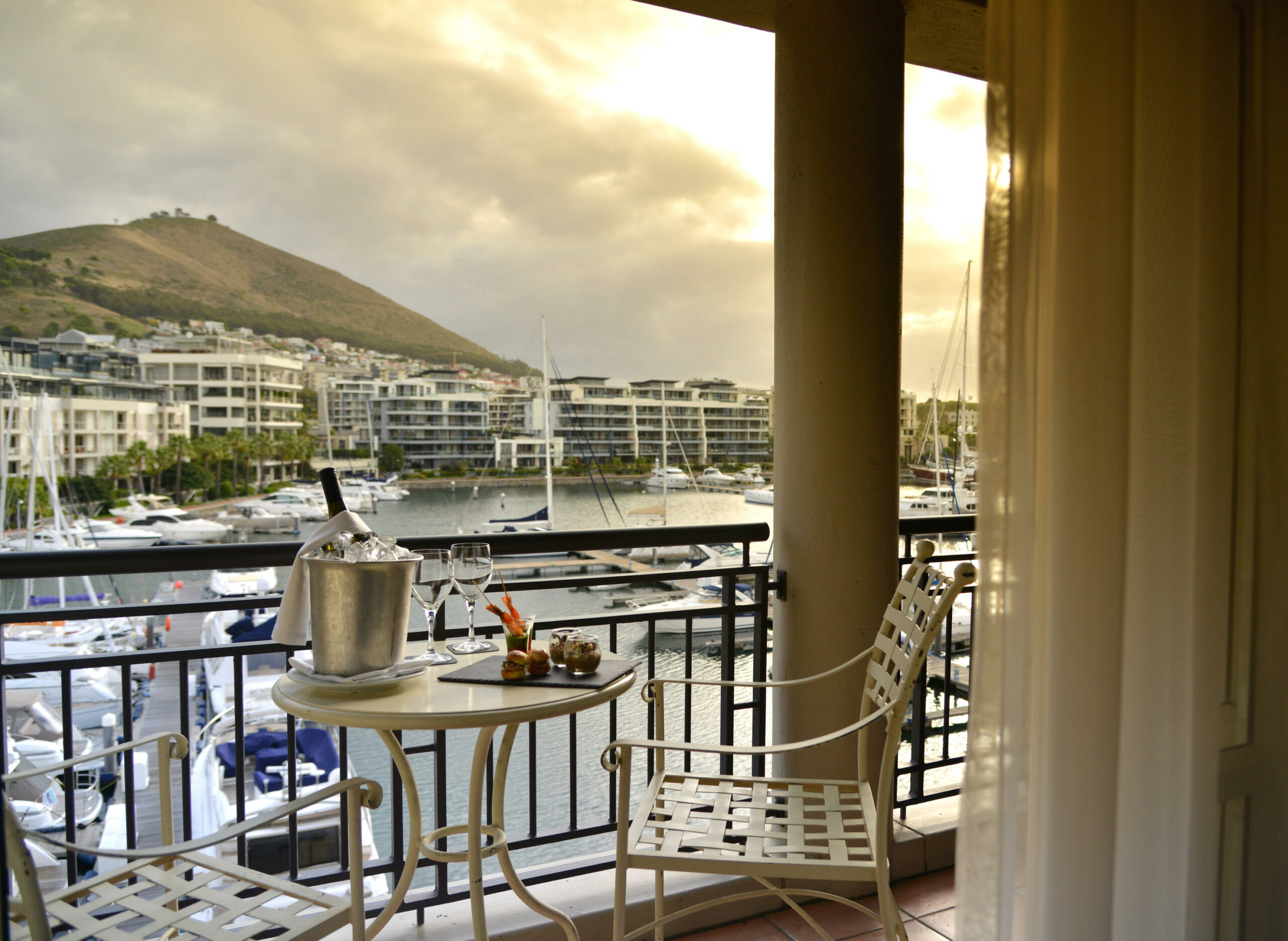 Summary
There are so many fun things to do in Cape Town with kids that lie just a short distance away from some of the city's most lavish hotels. You may be dreaming of staying in an enchanting cottage or one of the biggest suites in the city with spellbinding views over the harbour. Whatever your plans, prepare to be impressed by the wonderful selection of places to stay in Cape Town.
Hundreds of sensational experiences lie just around the corner on a holiday with Coral Tree. Check out luxury accommodation in Cape Town and get ready to see why the city has taken the hearts of so many travellers.
Some images used in this blog are the property of our partners. Please contact us for more details.
Tales from the Coral Tree
Our expert knowledge makes it possible.