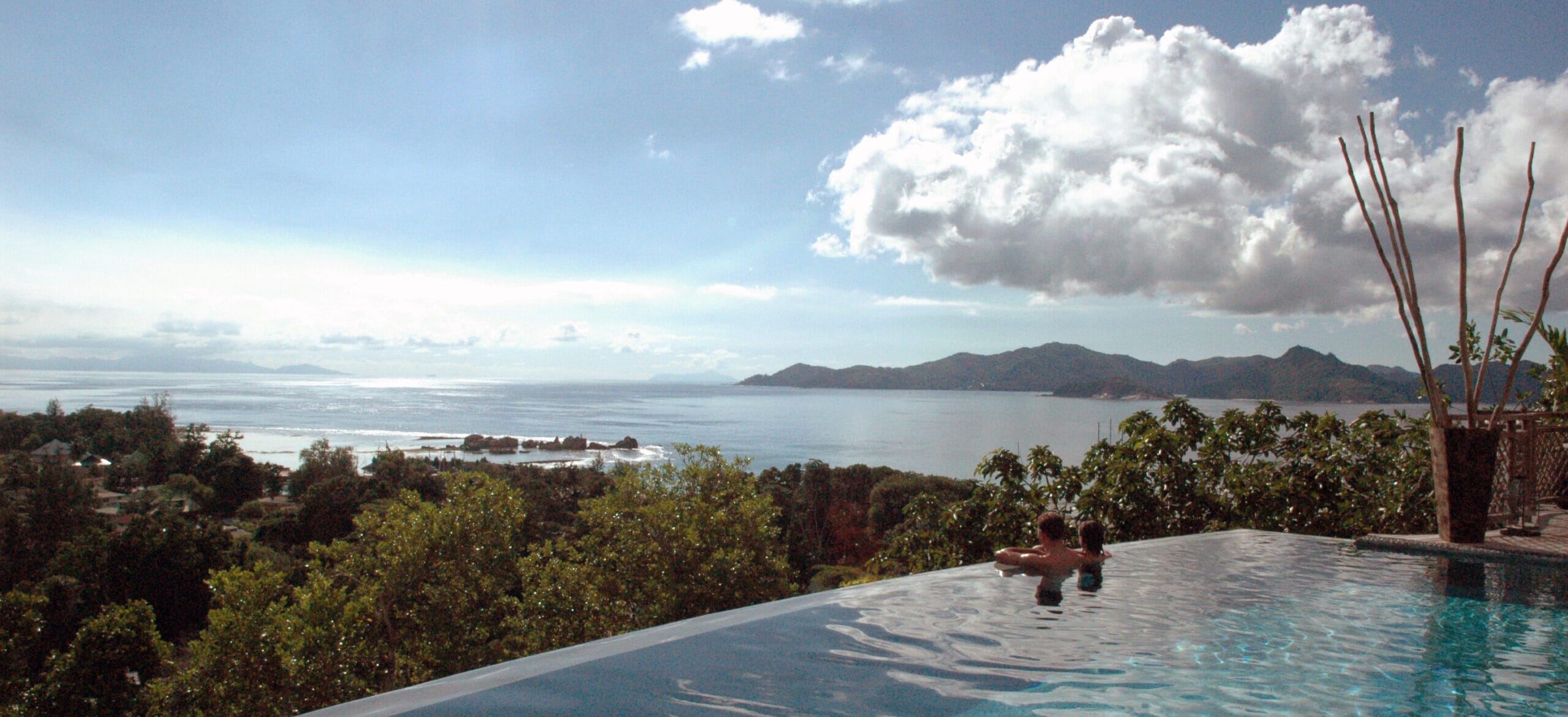 La Digue family holidays
Arguably Seychelles most laid-back island, La Digue family holidays are a joy
Overview
La Digue family holidays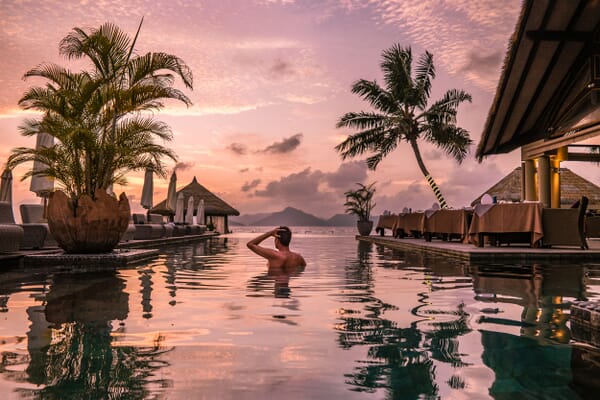 La Digue family holidays are a special way to spend time in the beautiful Seychelles archipelago.
We may be a little biased, as Tess & Mike spent their honeymoon here, but La Digue is one of the most beautiful islands we have ever visited.
The fourth-largest of the inner islands, La Digue has a much more low-key feel than Mahé and Praslin. With very few vehicles, most visitors opt to explore La Digue by rented bicycle.
The selection of luxury accommodation here is not as varied as the larger islands, but there are a couple of lovely gems with incredible views back to Praslin and the Indian Ocean.
Read more
Getting there
La Digue has no airport, so tourists usually arrive here by ferry from either Mahé or Praslin.
What to do?
The beaches of La Digue are spectacularly beautiful with the most famous being Anse Source d'Argent. A picture-perfect, postcard beach surrounded by granite rock formations. It's worth spending at least a day exploring and finding a shaded cove to relax in.
We recommend heading out on bicycles and discovering the many beaches and coves around the island. A cycle through the forest to Grand Anse in the south east, followed by a hike along to Anse Cocos makes for a memorable day out.
As with the other islands, the best snorkeling locations will vary with the wind direction. From November to March, Anse Source d'Argent is calm and has a shallow fringing reef where it's common to see turtles. From June to September, Anse Severe in the north west is calm and offers beautiful snorkelling.
Veuve Nature Reserve, in the centre of the island, has a lovely walking trail and is home to the critically endangered black paradise flycatcher (the Veuve – widow). Near Anse Source d'Argent there is a large population of giant Aldabra tortoise. La Digue's tallest peak is Belle Due, in the centre of the island. We recommend a hike (or taxi ride!) up here just before sunset to sit and admire the view, whilst watching fruit bats swoop over the island.
When to go?
The best time to visit La Digue is either April and May, or October or November when the wind is at its calmest. However, any time of year is guaranteed to offer a charming and laid back stay on one of the Indian Ocean's most beautiful islands.
Overview
La Digue family holidays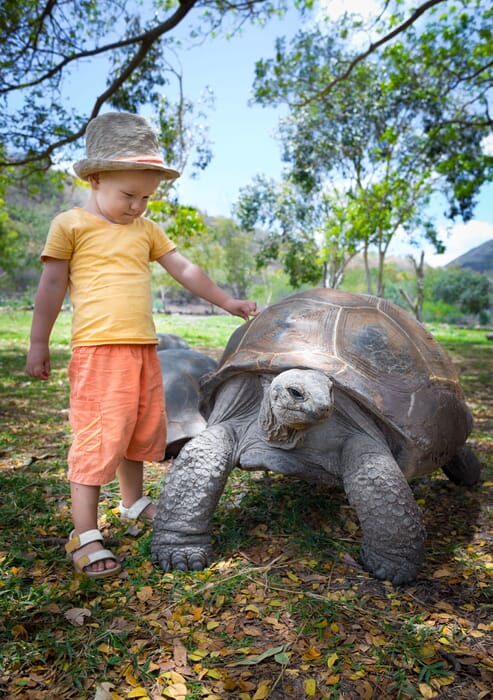 Places to stay
Recommended accommodation for your La Digue family holiday
Places to stay
Recommended accommodation for your La Digue family holiday
Why travel with Coral Tree?
We are the specialists in luxury Africa family safari holidays
We are Africa experts and also parents. We understand what makes a memorable family adventure.
Our knowledge and connections are unsurpassed
We have been living and working in African tourism for over two decades.
Every journey is tailored with your specific wishes in mind
No off-the-shelf packages or cookie-cutter itineraries. Unique family safaris.
Each trip funds grassroots conservation and girls education projects
You pay no more for the privilege, we support causes close to our hearts.