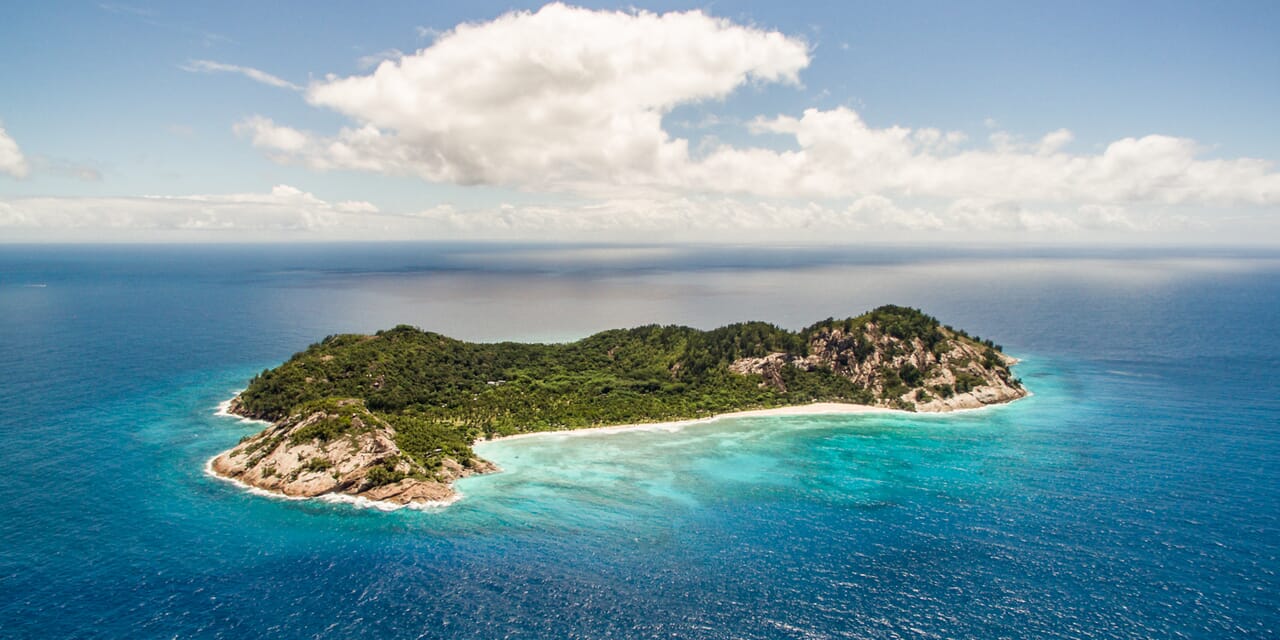 Seychelles Private Islands
Visit one of the Seychelles private islands, for a truly luxury family holiday
Overview
Seychelles Private Islands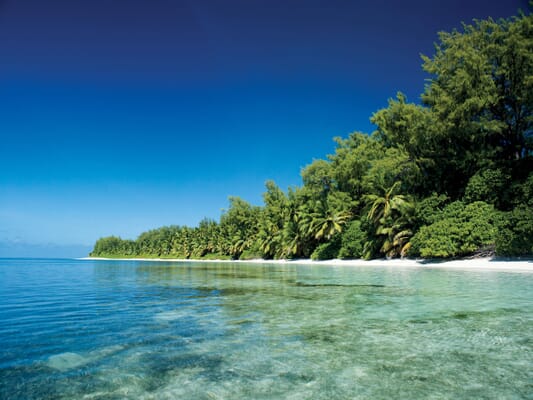 The outer islands of the Seychelles are home to several private island resorts. A private island stay is arguably the most luxurious way to experience a Seychelles family holiday.
Outer islands is the collective name given to any islands that are not found in the Seychelles bank, which is home to the inner granite islands of Mahé, Praslin and La Digue.
Until as recently as 2008, they were not part of the administrative responsibility of Seychelles. Since then, the Island Development Company was formed, introducing a policy of 'one hotel, one island'.
Today, the outer islands are home to some of Seychelles most exclusive private islands and luxury resorts. They are a sure fire bet for a spectacular luxury family holiday.
Read more
Getting there
All of the private islands have scheduled daily flights to and from Mahé to bring their guests in and out. Many also offer private plane or helicopter charters for a touch of added glamour.
What to do?
The outer islands comprise almost 50% of the land-mass of Seychelles but hold less than 1% of the population. So, your private island stay is likely to be just that.
Activities on offer will depend on which island you choose, but all offer snorkeling and SCUBA diving, and fishing safaris.
Explore nine miles of pristine beach by bicycle at Four Seasons Desroche. At North Island, spotted eagle rays swim in the shallows in front of the restaurant. Or, kayak or paddle-board through lagoons surrounded by granite rocks at Six Senses Zil Pasyon.
When to go?
The best time to visit Seychelles is either April and May, or October or November when the wind is at its calmest. Outside of that time the trade winds blow from either north west or south east. On a private island, there is always a sheltered side, so each resort plans its activities accordingly.
Overview
Seychelles Private Islands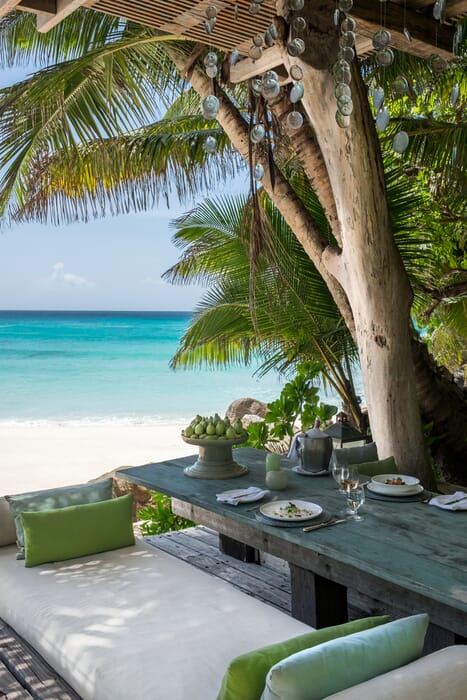 Places to stay
Recommended Seychelles private island resorts
Places to stay
Recommended Seychelles private island resorts
Why travel with Coral Tree?
We are the specialists in luxury Africa family safari holidays
We are Africa experts and also parents. We understand what makes a memorable family adventure.
Our knowledge and connections are unsurpassed
We have been living and working in African tourism for over two decades.
Every journey is tailored with your specific wishes in mind
No off-the-shelf packages or cookie-cutter itineraries. Unique family safaris.
Each trip funds grassroots conservation and girls education projects
You pay no more for the privilege, we support causes close to our hearts.