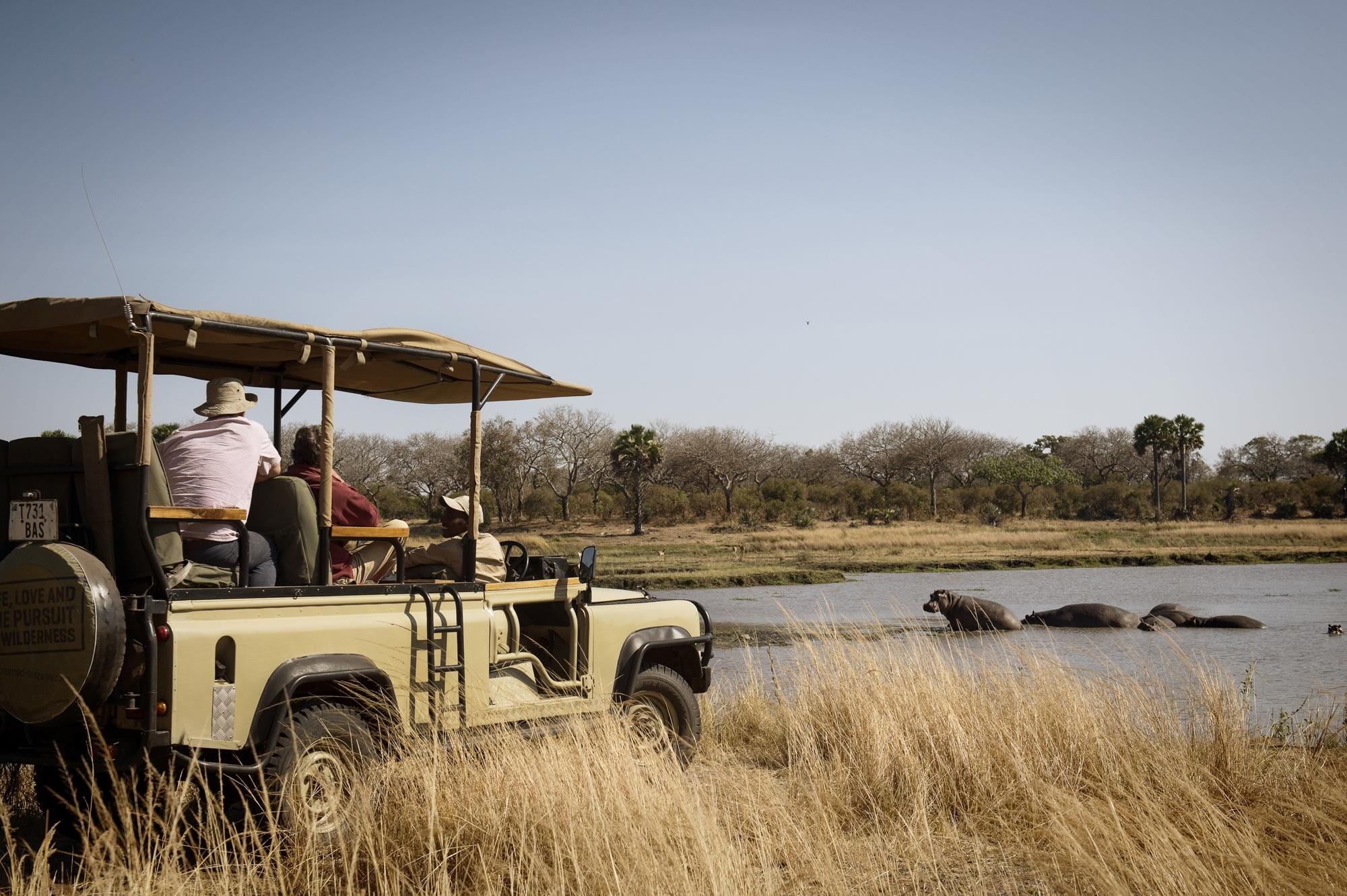 Chada Katavi
An expedition-style safari camp in the spectacular, remote wilderness of Katavi National Park.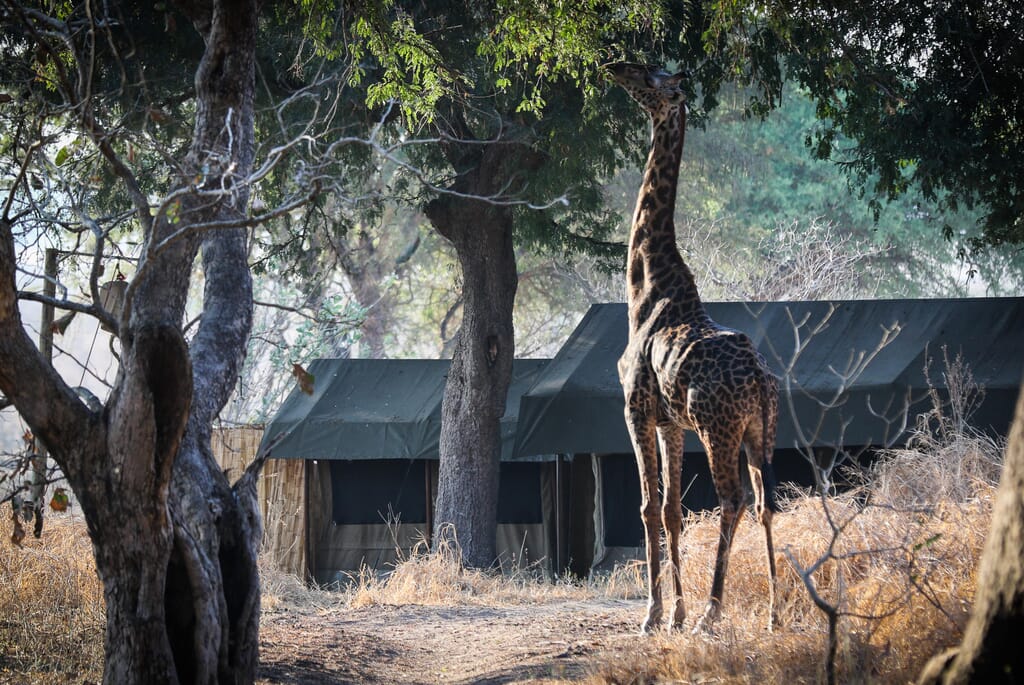 Chada Katavi
Located in the remote wilderness of Katavi National Park, this is arguably the wildest and most rugged safari area in Tanzania.
Chada Katavi overlooks the Chada plain and sits under a cooling canopy of acacia trees. Katavi's wildlife is well-renowned and highlights will include herds of buffalo, as well as elephant, lion, leopard and a myriad of plains game species. The park is also known for hippos congregating in large numbers at the limited water sources, and crocodiles skulking in caves as they enter a dormant state in the dry season.
Accommodation is provided in six simple but very comfortable safari tents. They are spacious, airy, and complete with eco-flush toilet and hot-water bucket shower. Chada Katavi is run by Nomad Tanzania, one of our favourite operators in East Africa, with a huge focus on sustainable luxury and minimal ecological footprint.
The guides here are exceptional and will enjoy nothing more than taking you on a walking safari into the bush to explore the wilds of Katavi on foot. Night drives are also possible, and an undoubted highlight is fly camping under the stars – a true African delight, which is only offered by a small number of experienced operators.
Due to the extreme nature of the seasons in Katavi, Chada is only open from June to early November when the rains begin and render game-viewing much more difficult. The park is driest from July to October and this is Katavi at its most intense and spectacular. Flights arrive twice a week to/from Arusha.
Chada Katavi combines perfectly with Greystoke Mahale (another Nomad Tanzania property), in the remote Mahale mountains, to provide the perfect Western Tanzania adventure.
Plan your stay
Coral Tree luxury rating
Number of rooms
6 safari tents (plus fly camping option)
Location
Western Tanzania
Child Policy
Age 12 and above (16 for walking safaris)
Why we love it
"A stay at Chada Katavi is a taste of true adventure in the absolute wilderness of western Tanzania. This is safari in its purest form and a transformative way to re-connect with nature."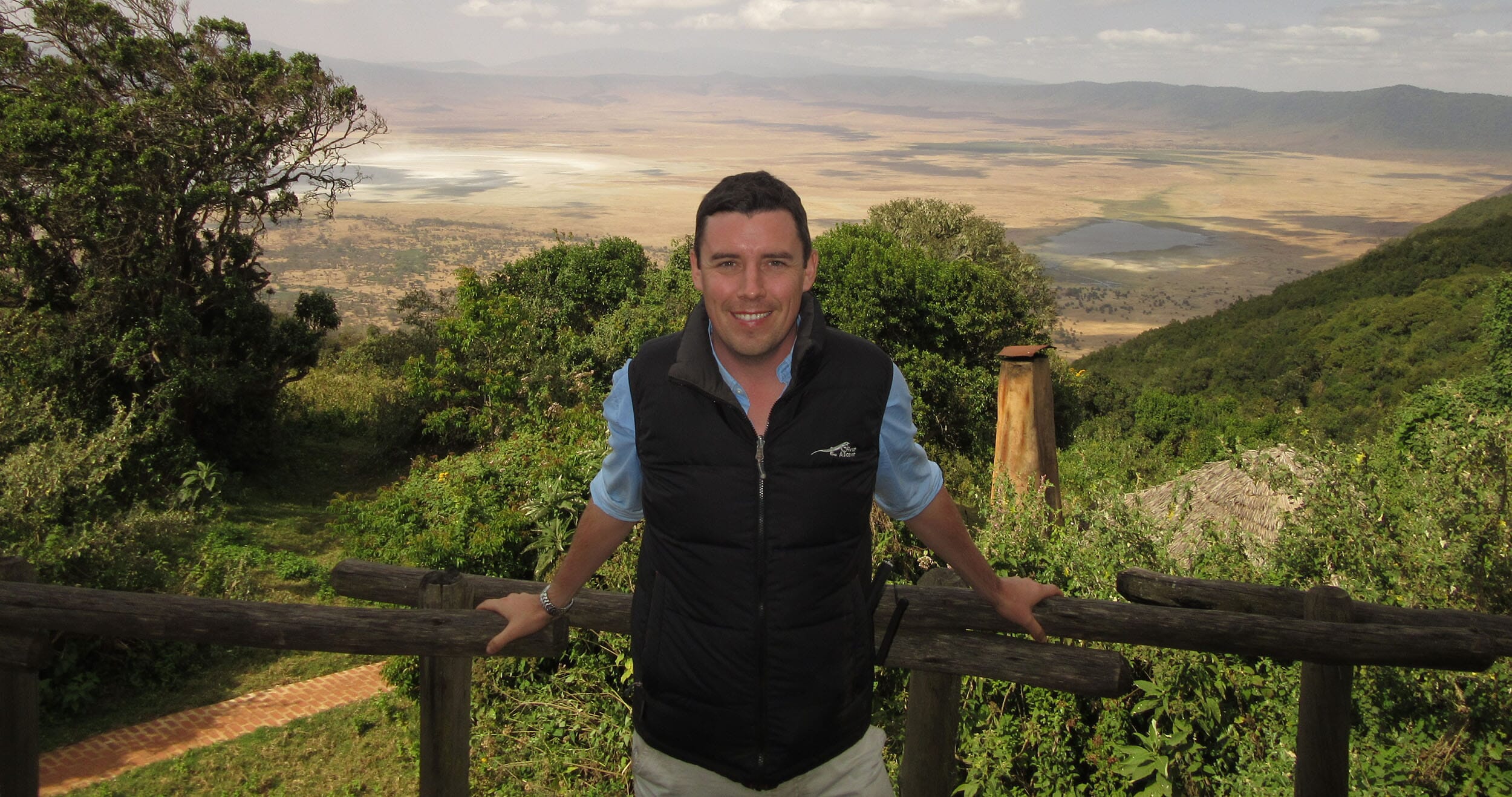 Key Highlights & Amenities
Expedition style camp in the remote wilds of Katavi National Park
Exceptional game viewing with a high density of birds, mammals and reptiles
Night drives and walking safaris
Very remote location - charter flights come in only twice a week
Fly camping under the stars
Seasons - Chada Katavi is only open from June to early November.
Why travel with Coral Tree?
We are the specialists in luxury Africa family safari holidays
We are Africa experts and also parents. We understand what makes a memorable family adventure.
Our knowledge and connections are unsurpassed
We have been living and working in African tourism for over two decades.
Every journey is tailored with your specific wishes in mind
No off-the-shelf packages or cookie-cutter itineraries. Unique family safaris.
Each trip funds grassroots conservation and girls education projects
You pay no more for the privilege, we support causes close to our hearts.