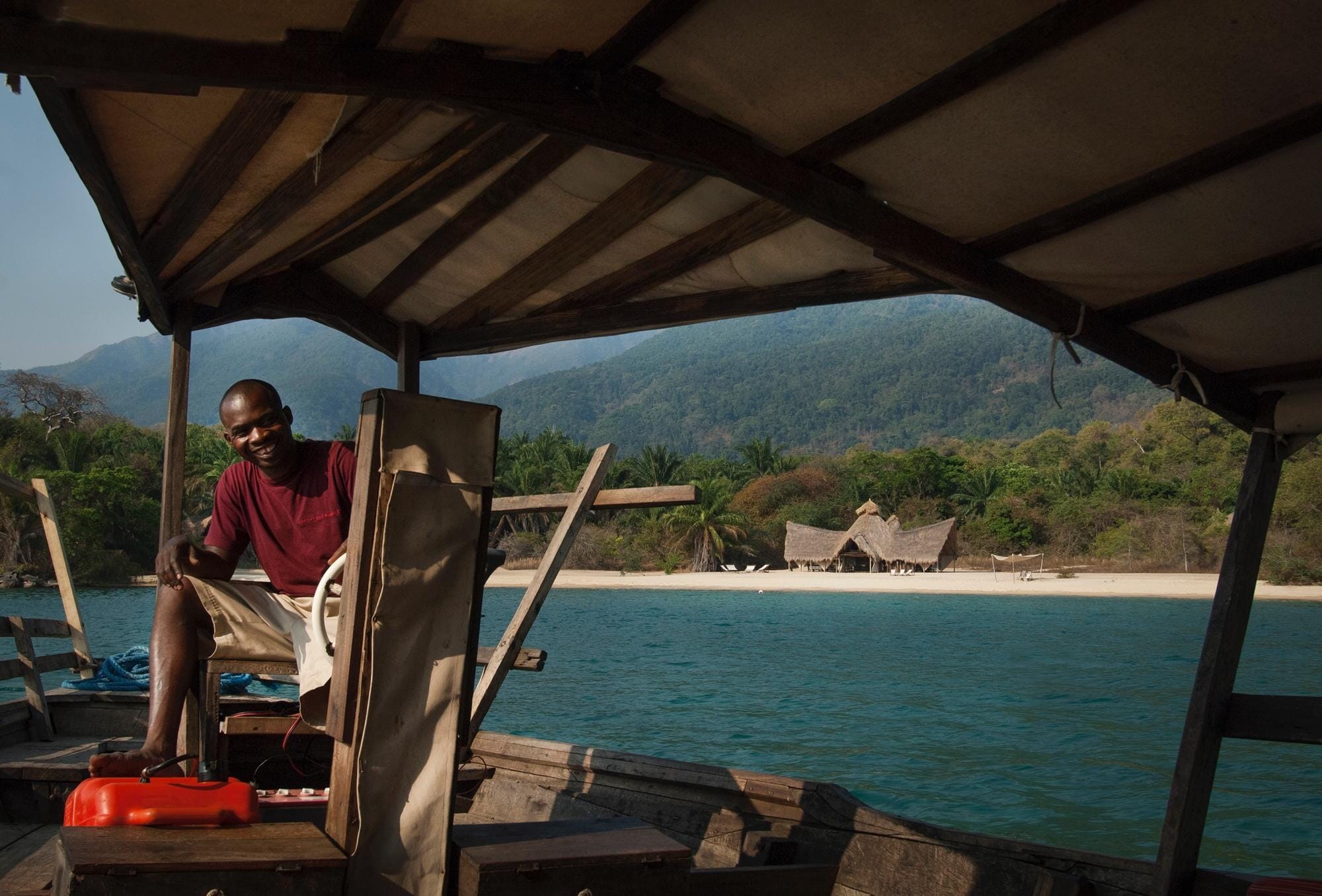 Greystoke Mahale
Jungle chic meets beach-side tranquility - this far-flung camp is for the most intrepid at heart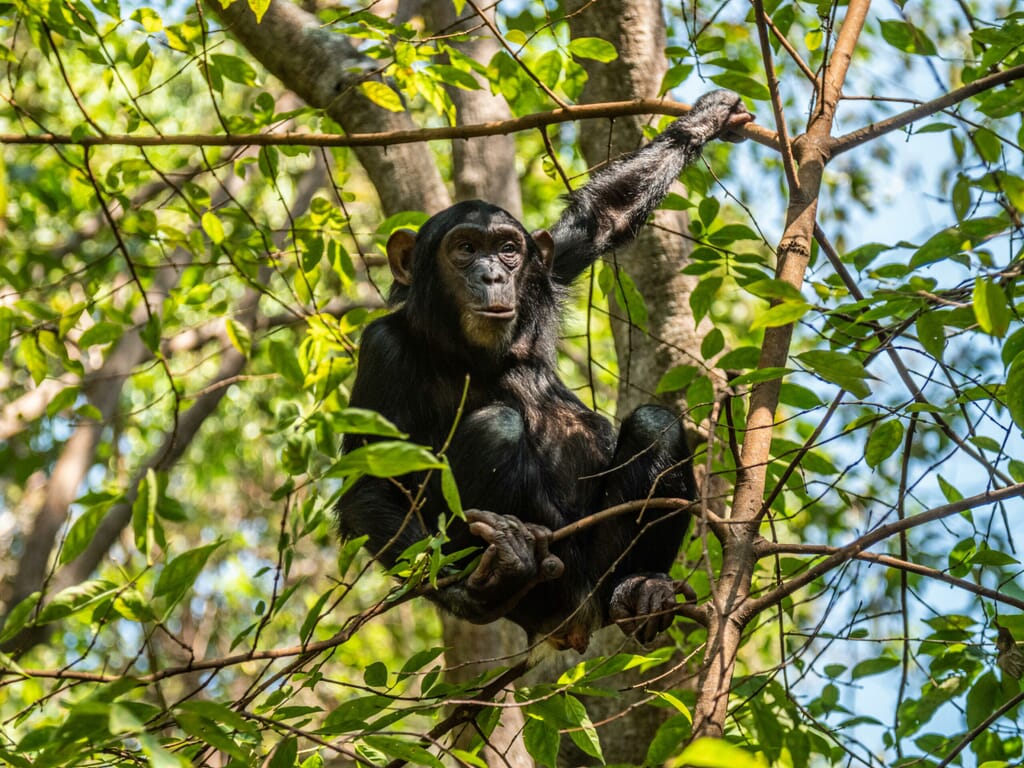 Greystoke Mahale
Set on the shores of remote Lake Tanganyika, the six thatched, open-fronted bandas at Greystoke Mahale are made of reclaimed dhow wood, and as such give a real castaway feel to this unique lodge.
The deserted location helps too – there are a couple of villages in the vicinity, but you wouldn't know – on arrival by boat across the crystal-clear lake waters, all you see is the camp, and the steeply forested peaks behind it.
This forest is home to chimpanzees, semi-habituated to humans through years of study. As such, this is one of the very best places on earth to make the acquaintance of our closest relatives (children must be aged 12 or over to take part). The chimpanzee experts here are some of the most experienced primatology guides on the continent.
There is no road access at all to Mahale Mountains, and while it is home to chimpanzees, it also hosts a myriad other primate species, not to mention a host of birdlife and other wildlife, including the dainty bushbuck, bristly bush pigs and even elusive leopards.
Prepare to be surrounded by clouds of butterflies, hear all manner of birdsong, closely inspect tiny vibrant insects, and smell the loamy earth heating up in the bright patches of sunlight that make it through the dense forest canopy. This is an entrancing place, for those of any age.
Plan your stay
Coral Tree luxury rating
Number of rooms
6 thatched bandas
Location
Western Tanzania
Child Policy
Age 8 and above (12 for chimpanzee trekking)
Why we love it
"With its castaway feel, and the dense Mahale Mountains forest immediately behind it, this is a camp like no other, and there is nowhere like it on earth to see chimpanzees."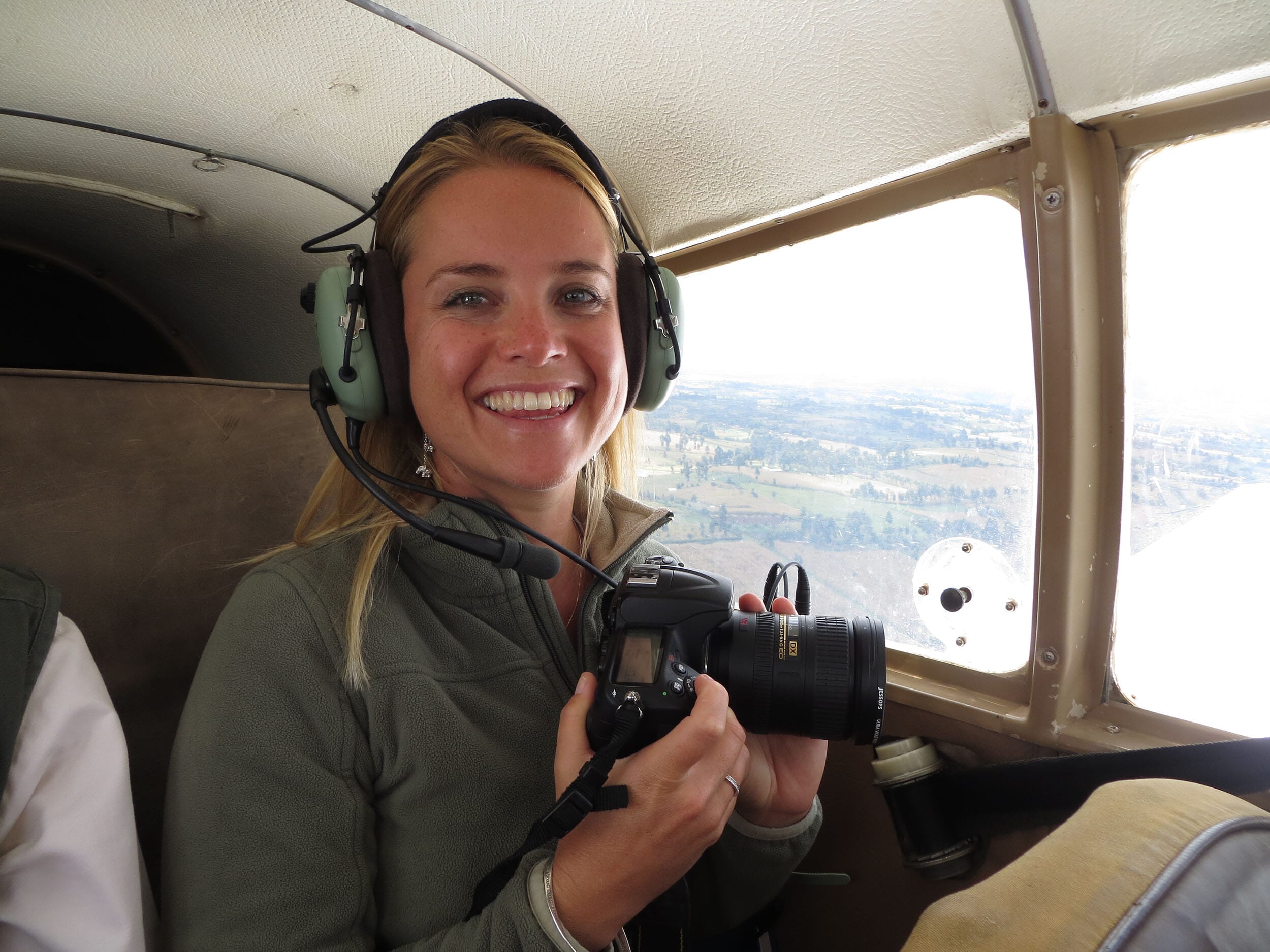 Key Highlights & Amenities
Unparalleled opportunities to see chimpanzees in the wild - sometimes they come into camp.
Chillout decks with views across the lake, all the way to the Congo. These mezzanines can also accommodate a child overnight.
Small and intimate camp - only 6 bandas
Very remote location - charter flights come in only twice a week
As well as chimpanzee trekking, there is kayaking on offer and sundowners on board a dhow
Enjoy starlit dinners on the lakeshore
Why travel with Coral Tree?
We are the specialists in luxury Africa family safari holidays
We are Africa experts and also parents. We understand what makes a memorable family adventure.
Our knowledge and connections are unsurpassed
We have been living and working in African tourism for over two decades.
Every journey is tailored with your specific wishes in mind
No off-the-shelf packages or cookie-cutter itineraries. Unique family safaris.
Each trip funds grassroots conservation and girls education projects
You pay no more for the privilege, we support causes close to our hearts.