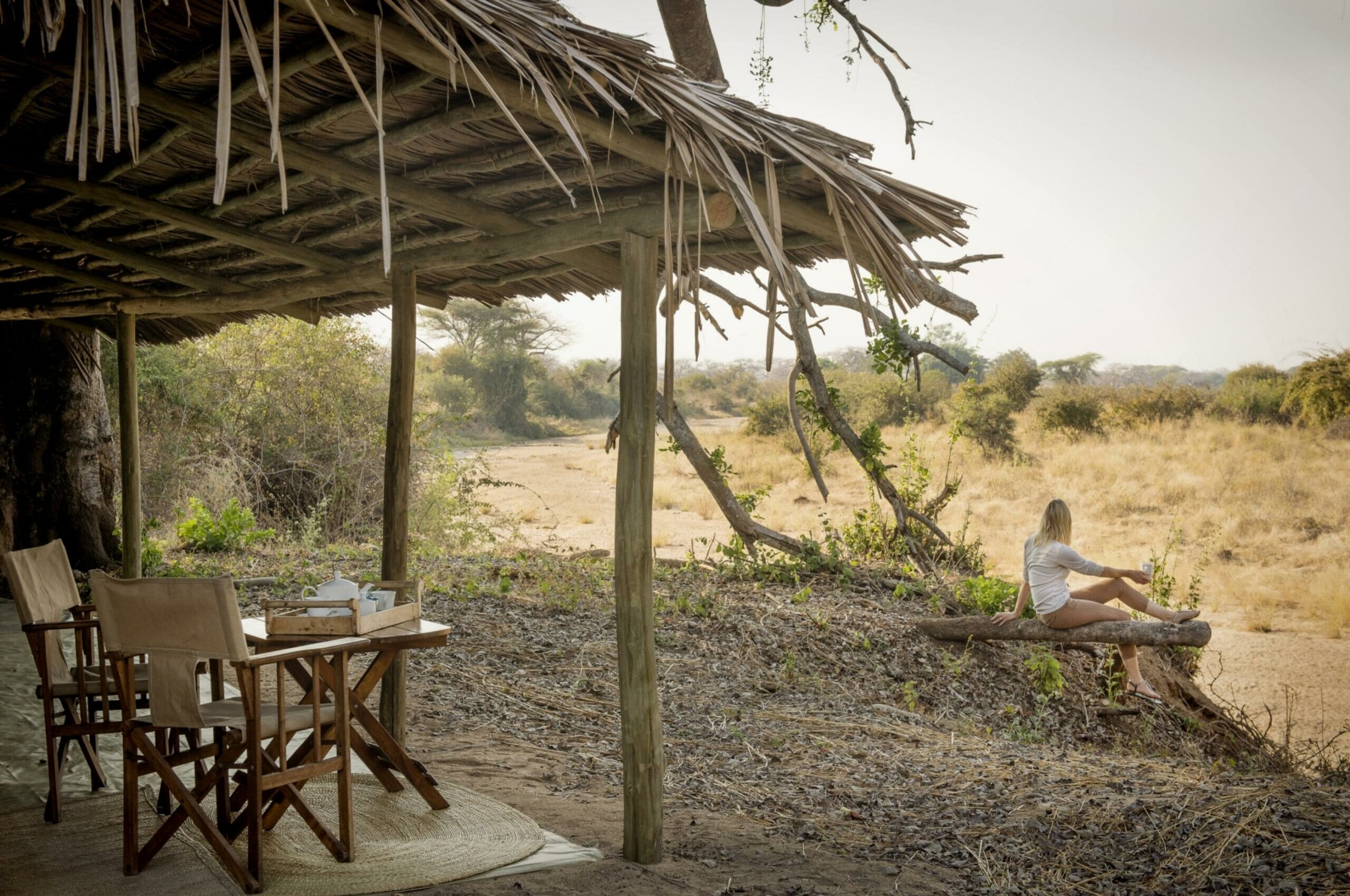 Kigelia Ruaha
A simple and enchanting safari camp with bags of character, in a fabulous location within the park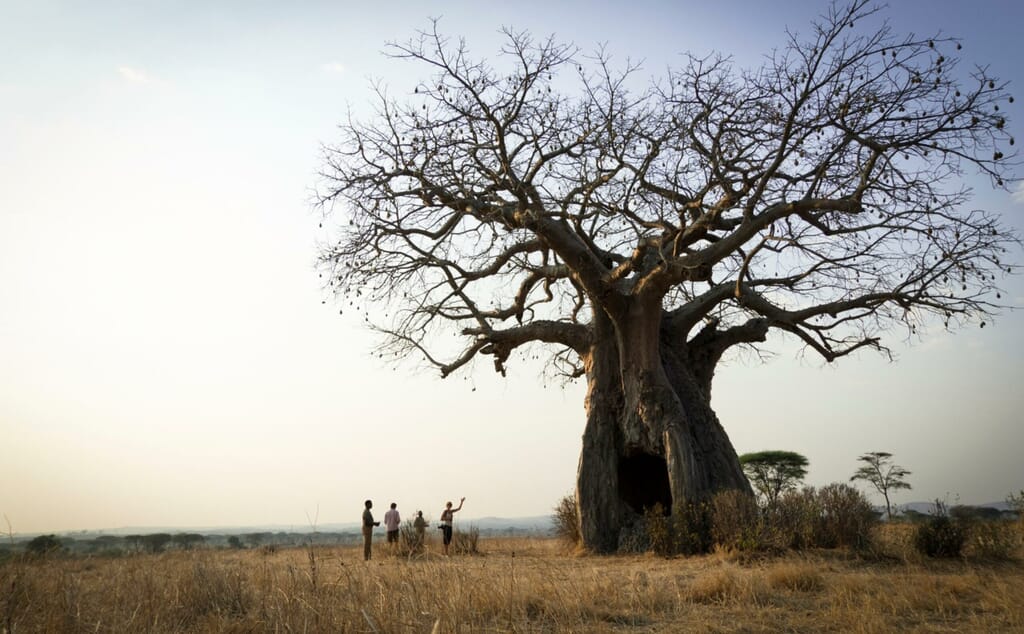 Kigelia Ruaha
Kigelia Ruaha is one of our all-time favourite camps in Tanzania, for its deceptive simplicity and the way it brings you right into the heart of beautiful, wild Ruaha. They just don't make them like this any more!
This is not a camp for everyone – the tents are set directly on the Ifuguru river bank, you can sense the ground under your feet, beneath canvas. The showers are wonderful safari bucket showers, and there is just a canvas wall and thick mosquito netting windows between you and nature. For some, this is heaven. If you want to get up close and personal with whatever is visiting camp at that time, look no further!
The family tent is two tents under the same thatched roof (both with en-suite bathrooms) connected by a simple walkway, closed off with zippered canvas flaps at night.
The name Kigelia derives from the so-called sausage trees under which the camp is pitched – Kigelia Africana is the latin name for these striking trees, which have long sausage-shaped fruit, and, much like our beloved coral trees, bright orange flowers.
The lovely thatched mess area is breezy and cool, featuring a swing seat and bird bath that attracts all manner of colourful, feathered visitors. At night, the day's tales can be exchanged around the campfire, which is also excellent for toasting marshmallows.
This camp is right in the heart of the best game viewing area in the park – game drives and walks are rich with encounter after encounter, from herds of elephants to tiny trails of safari ants.
Plan your stay
Coral Tree luxury rating
Number of rooms
6 airy tents, one twin-roomed, one for families
Location
Ruaha National Park
Child Policy
Age 8 and above
Why we love it
"This understated bush camp is extremely comfortable and elegant, while keeping the focus firmly on the wildlife experience and intimately showcasing all that Ruaha has to offer. It has everything you need, and nothing that you don't."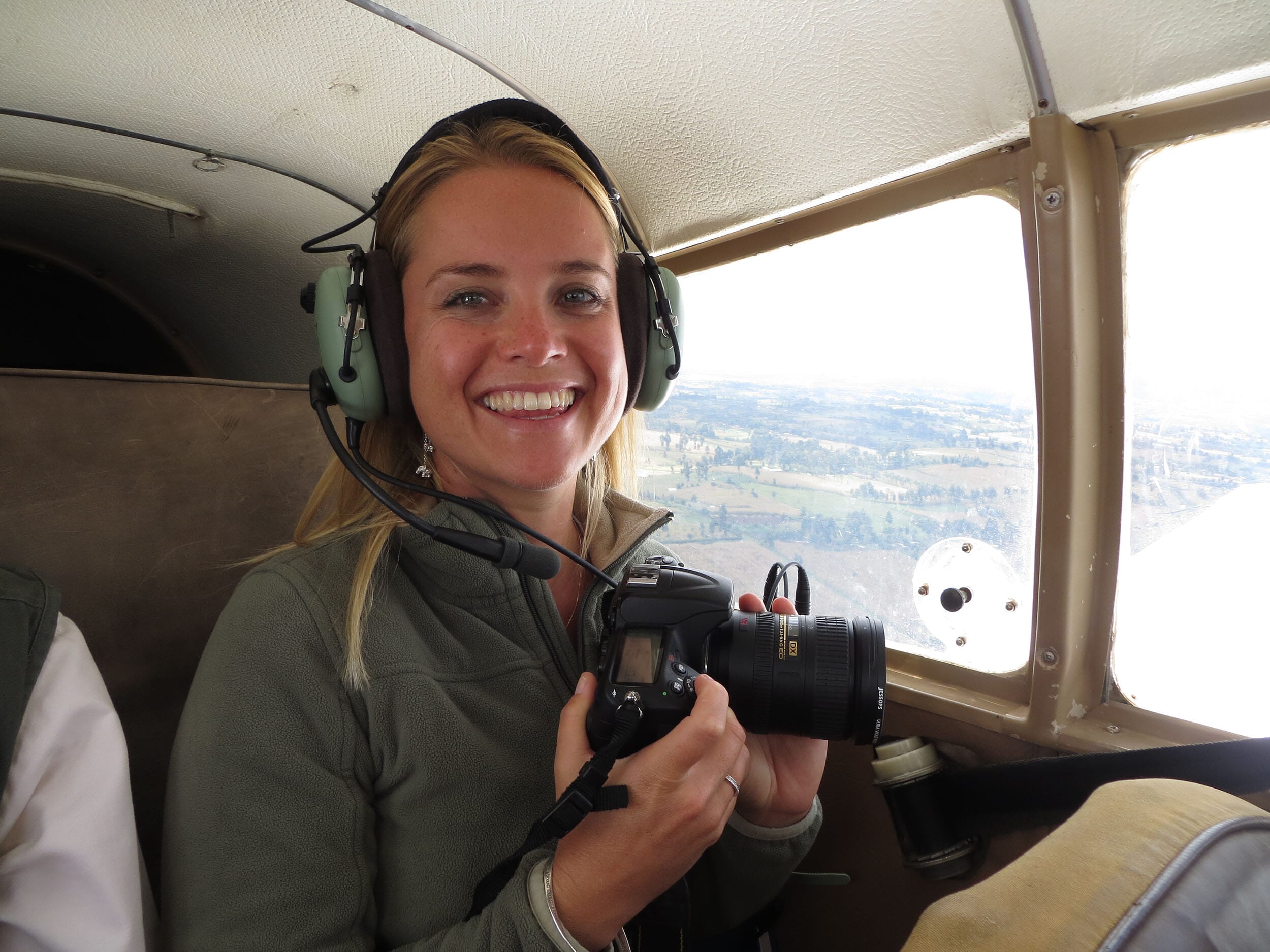 Key Highlights & Amenities
A carefully-judged simplicity means this camp does not detract in any way from the bush that immediately surrounds it - magical
Authentic bush camp feel - nature is a hair's breadth away
Some of the best bush walks to be had in the area (for those aged 12 and over)
Superb resident guides
Excellent game drive country
Low-impact safari and very much off the beaten track (well, as beaten as it gets in Ruaha!)
Why travel with Coral Tree?
We are the specialists in luxury Africa family safari holidays
We are Africa experts and also parents. We understand what makes a memorable family adventure.
Our knowledge and connections are unsurpassed
We have been living and working in African tourism for over two decades.
Every journey is tailored with your specific wishes in mind
No off-the-shelf packages or cookie-cutter itineraries. Unique family safaris.
Each trip funds grassroots conservation and girls education projects
You pay no more for the privilege, we support causes close to our hearts.