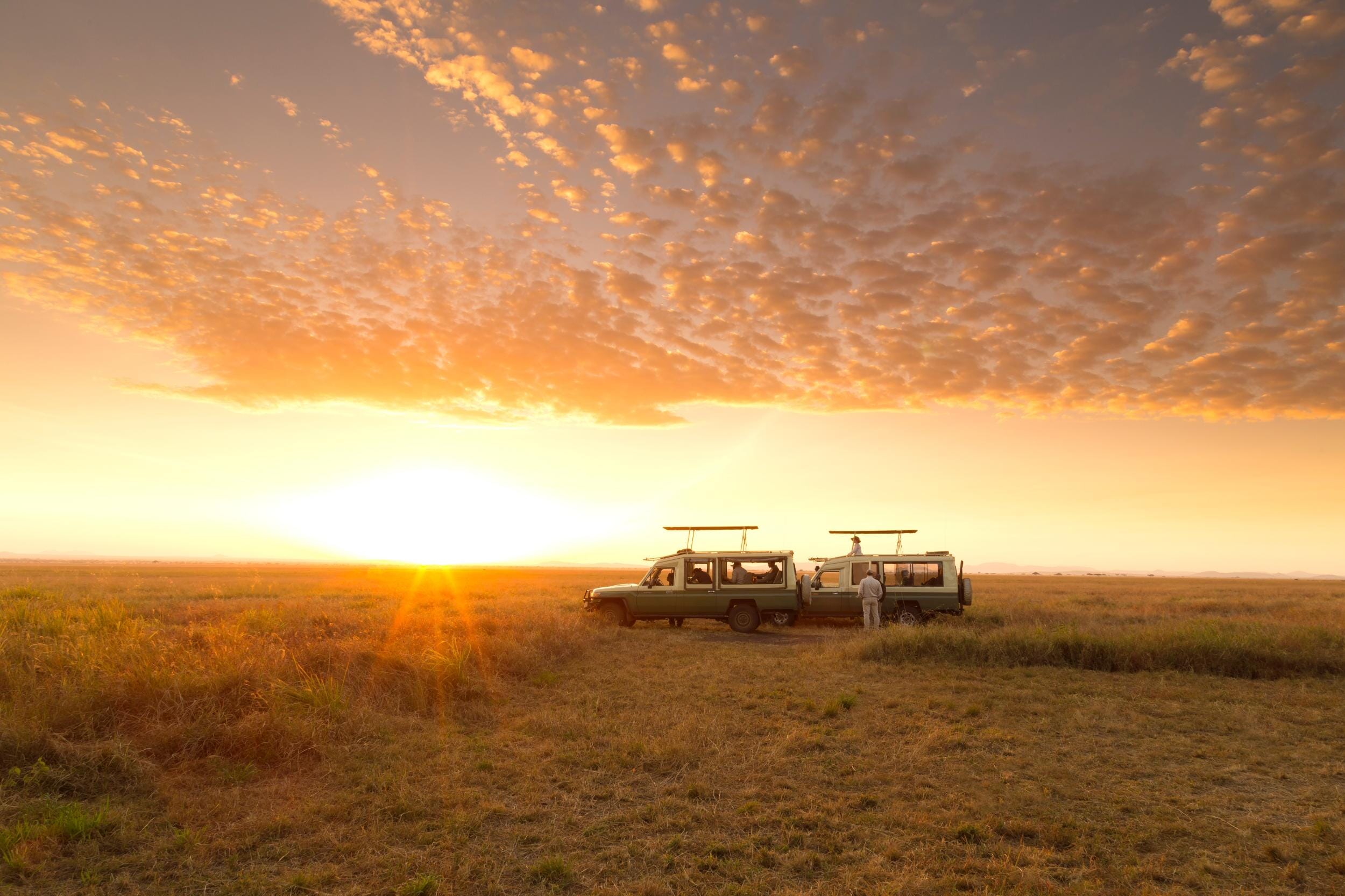 Nomad Serengeti Safari Camp
The original mobile migration camp that follows the herds around the Serengeti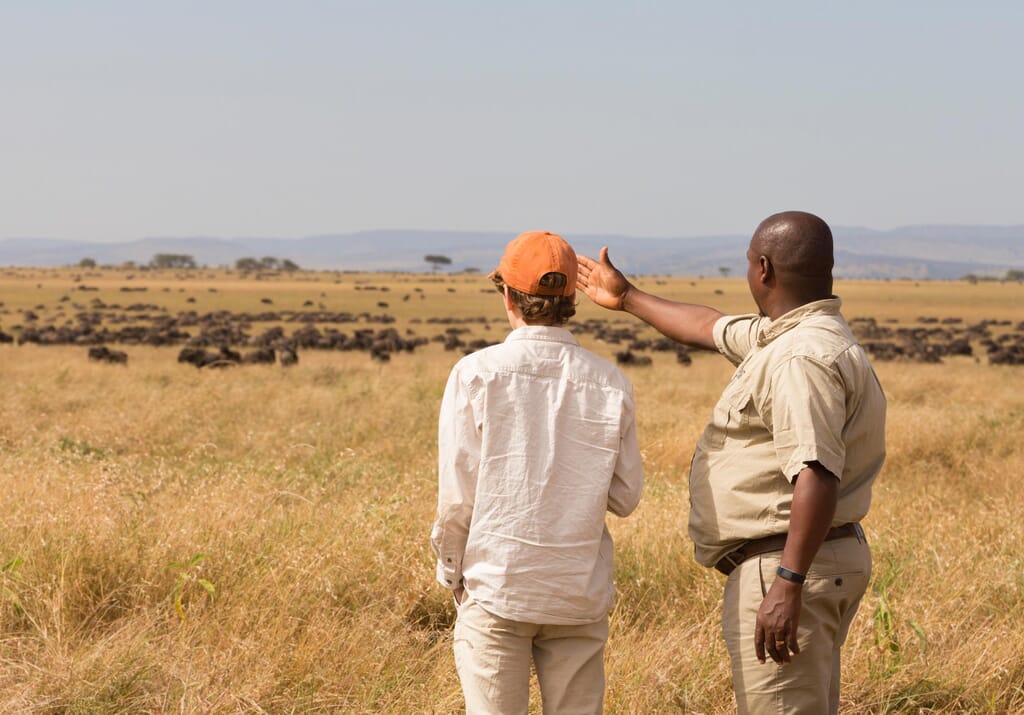 Nomad Serengeti Safari Camp
Nomad's original Serengeti mobile camp that paved the way for unrivalled viewing of the great migration.
Nomad Serengeti Safari Camp is the quintessential mobile safari camp that absolutely delivers on its primary purpose, which is getting you as close as possible to the fabled herds of the great migration.
The original mobile migration camp, the indefatigable team at Nomad Tanzania have been following the vast gatherings of wildebeest and zebra throughout their annual migration patterns since the late 1990's. The camp moves 4-5 times a year (never whilst occupied), ensuring the best possible chance to get up close and personal with one of nature's most spectacular events. From December to April, the camp is in the Southern Serengeti for calving season, moving up through the western corridor in May-June, followed by the northern plains and exhilarating river crossings from July to October, and finally moving back south in November.
Accommodation is provided in 6 large safari tents, each equipped with an eco-flush toilet and hot-water bucket shower. The family tent consists of two standard tents connected by a shared sitting area. The focus is on sustainable experiential tourism and leaving the lightest touch footprint before moving on.
A stay here combines perfectly with Ngorongoro, Lake Manyara and/or Tarangire, to complete the Northern Tanzania circuit.
Plan your stay
Coral Tree luxury rating
Number of rooms
5 tents, plus 1 family tent
Location
Serengeti National Park
Child Policy
8 and above (12 for walking safaris)
Why we love it
"The original, and still amongst the best Serengeti mobile camps. A stay here is all about location, location, location. Less about the frills, more about the thrills."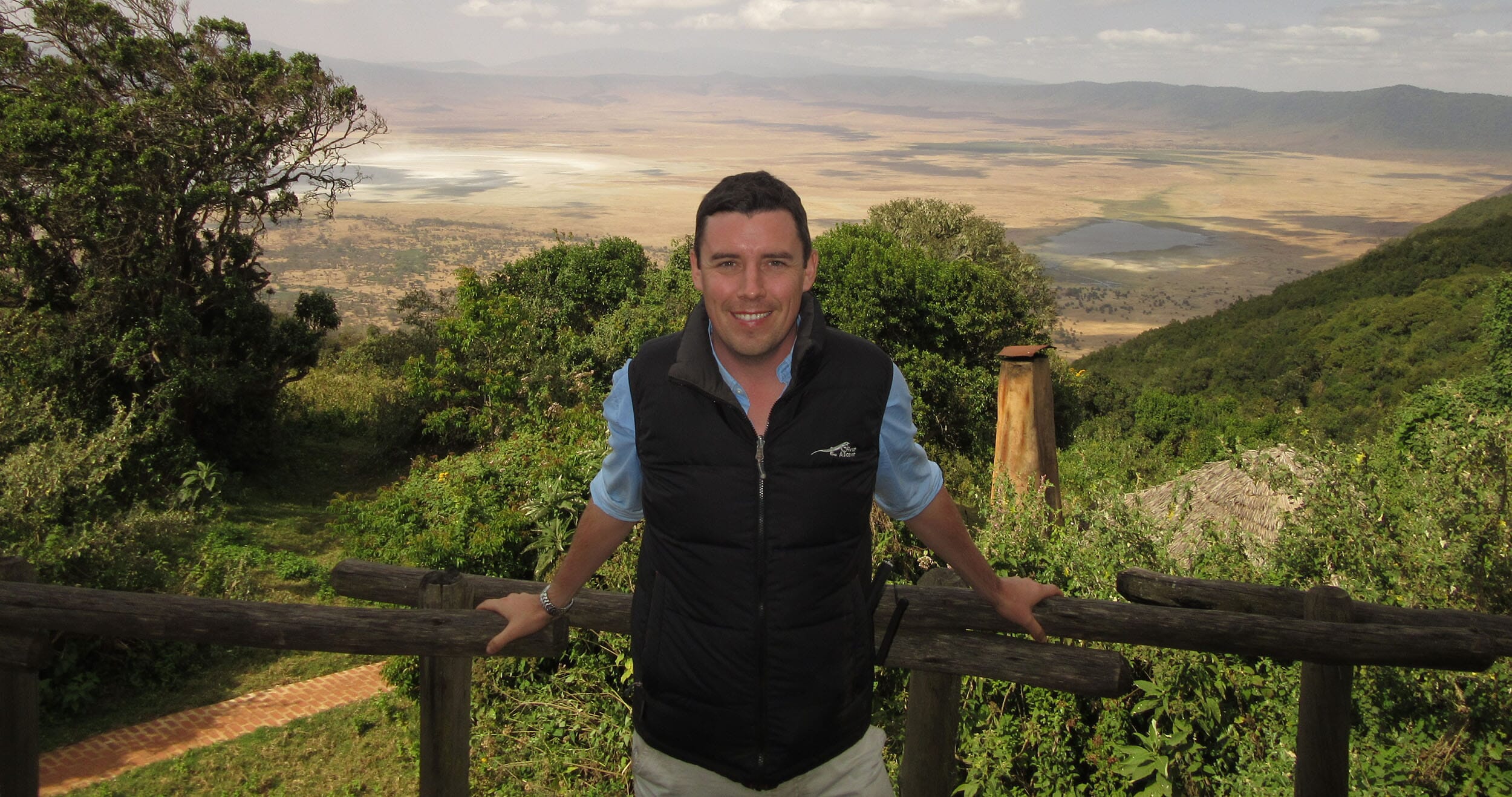 Key Highlights & Amenities
Mobile tented camp whose sole purpose is to track the great migration
Location moves 4-5 times a year (not during guest stays) to ensure the best possible chance of seeing the mega-herds
Sites are chosen each year, allowing freedom to be away from the crowds
Front-row seats for the greatest wildlife show on earth
Highly-trained naturalist guides
Ensuite eco-flush toilet and hot water bucket shower
Why travel with Coral Tree?
We are the specialists in luxury Africa family safari holidays
We are Africa experts and also parents. We understand what makes a memorable family adventure.
Our knowledge and connections are unsurpassed
We have been living and working in African tourism for over two decades.
Every journey is tailored with your specific wishes in mind
No off-the-shelf packages or cookie-cutter itineraries. Unique family safaris.
Each trip funds grassroots conservation and girls education projects
You pay no more for the privilege, we support causes close to our hearts.