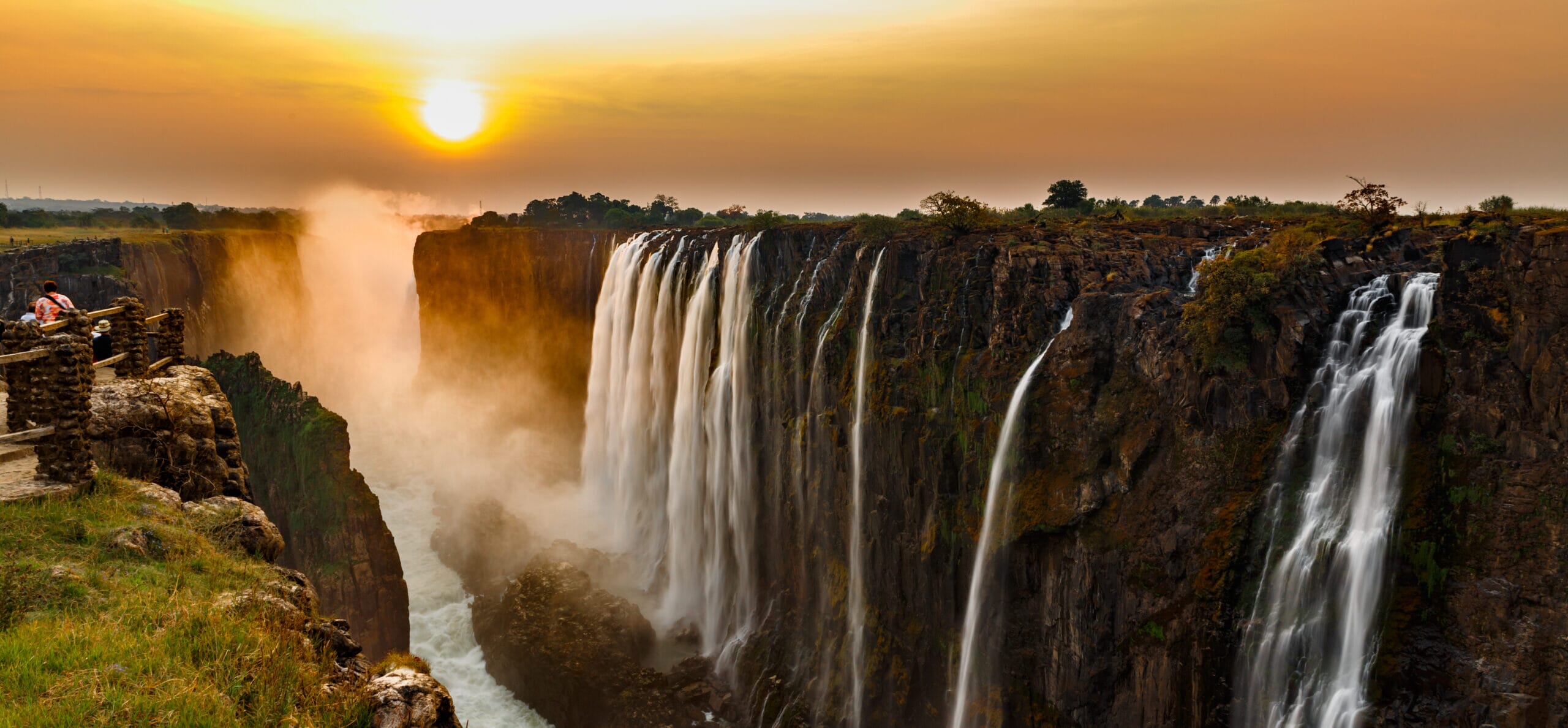 Explore the spectacular range of Zimbabwe
You'll be spoiled for choice when planning your Zimbabwe family safari holiday
Where to Go in Zimbabwe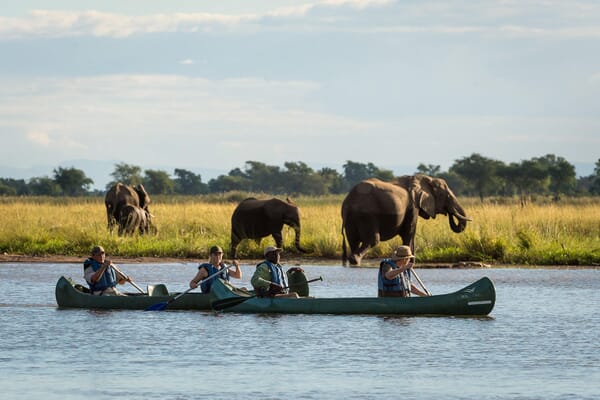 From cosmopolitan cities to natural wonders, Zimbabwe has it all.
Where to go on safari in Zimbabwe will depend on what wildlife you're looking to see, what activities you'd like to experience, and the history you'd like to unlock.
At Victoria Falls, witness the awe-inspiring cascade of water and partake in adrenaline-pumping activities. Hwange National Park beckons with diverse wildlife encounters amidst vast savannas. In Matobo National Park, ancient rock formations and historical sites intrigue.
Zimbabwe's varied destinations promise a tapestry of nature, history, and vibrant experiences.
Browse our list of regions to visit below and decide where to go on your Kenya family safari.
Where to Go in Zimbabwe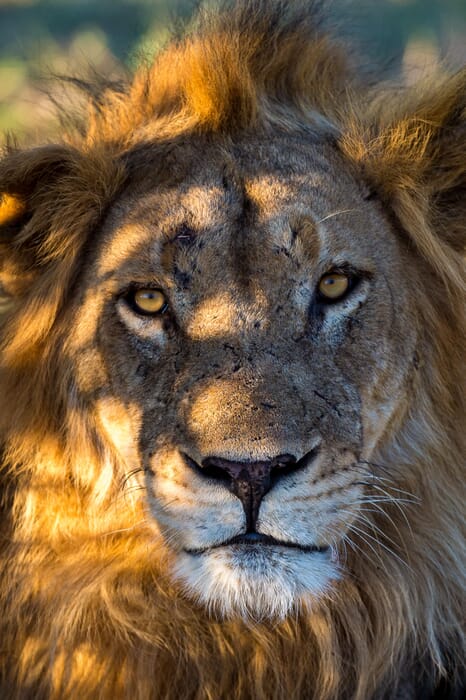 With such a diversity of landscapes, Zimbabwe is a spectacular family safari holiday destination
Witness the majestic Victoria Falls, cruise along the mighty Zambezi River, explore the ancient Great Zimbabwe Ruins, enjoy the scenic beauty of Lake Kariba, or marvel at the rock formations and wildlife of Matobo Hills National Park.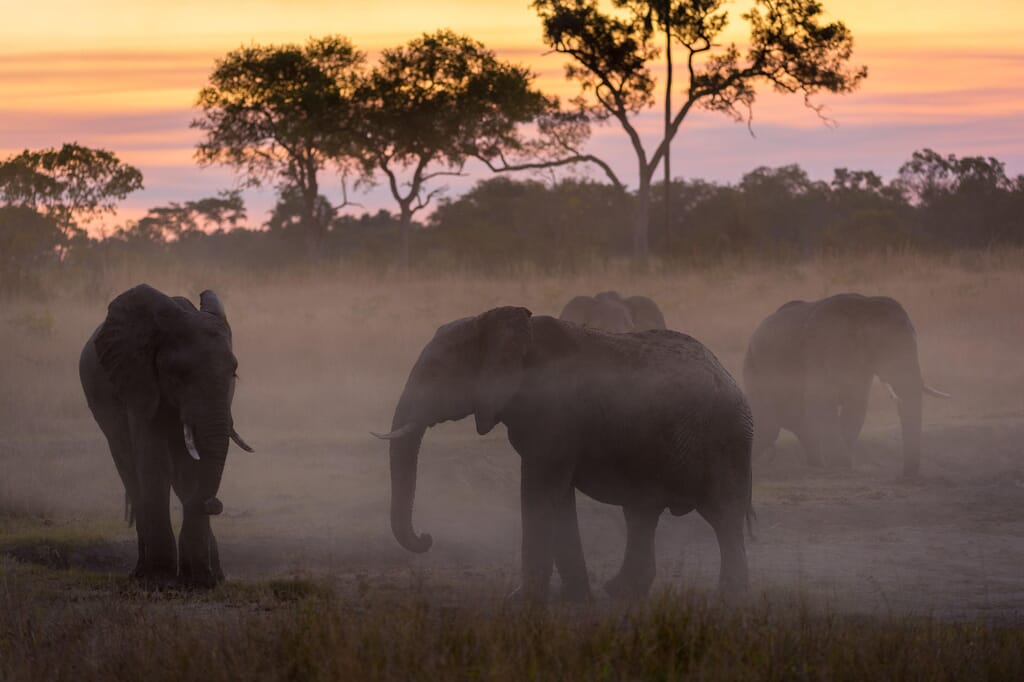 Our favourite places for a Zimbabwe safari
Victoria Falls – One of the world's largest and most spectacular waterfalls, Victoria Falls is a must-see for any visitor to Zimbabwe. You can admire the falls from various viewpoints, or get closer to the action by taking a boat ride, a helicopter ride, or even a bungee jump.
Hwange National Park – Zimbabwe's largest and most popular national park, Hwange is home to a diverse and abundant wildlife population, including elephants, lions, leopards, cheetahs, rhinos, buffaloes, and more. You can explore the park by game drives, walking safaris, or night drives.
Great Zimbabwe Ruins – A UNESCO World Heritage Site, Great Zimbabwe Ruins are the remains of an ancient stone city that was once the capital of a powerful kingdom that ruled over much of southern Africa. You can wander around the impressive stone walls and towers, and learn about the history and culture of the people who built them.
Lake Kariba – The largest man-made lake in the world, Lake Kariba is a scenic and relaxing destination that offers stunning views of the water and the surrounding mountains. You can enjoy activities like boating, fishing, birdwatching, or sunbathing on the lake shore, or take a cruise on a houseboat and watch the sunset over the water.
Matobo Hills National Park – A unique and beautiful landscape of granite hills and rock formations, Matobo Hills National Park is a place of natural and cultural significance. You can see ancient rock paintings and sacred sites of the local people, as well as wildlife like rhinos, zebras, antelopes, and eagles.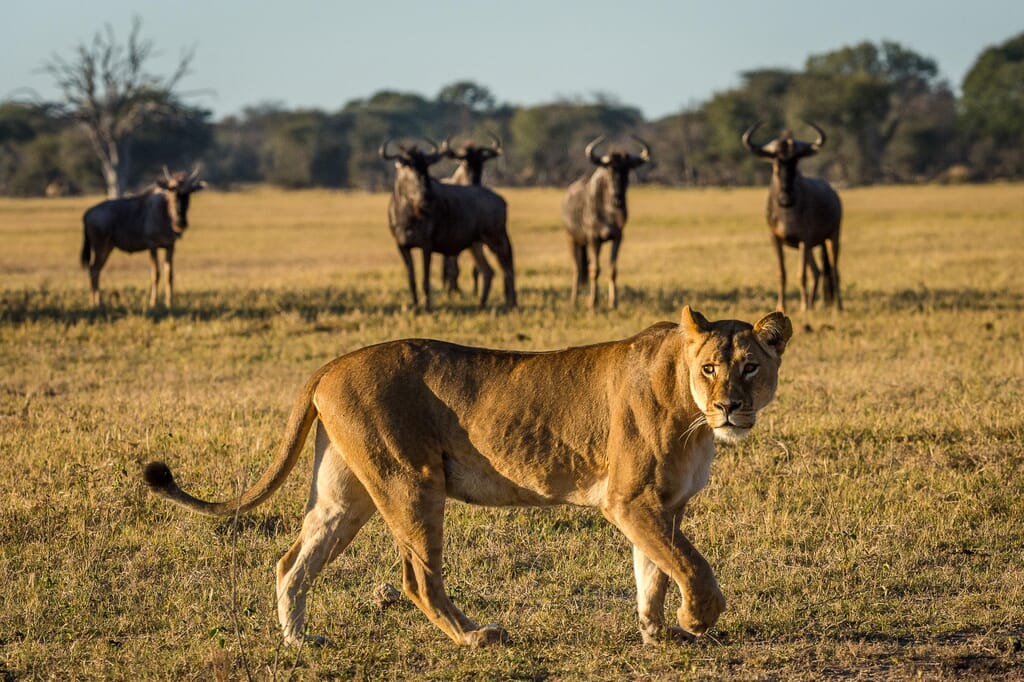 The Big 5 in Zimbabwe and Distinct Wildlife
The country's diverse landscapes host a wealth of wildlife encounters that rival any African safari experience.
Hwange National Park, one of the largest game reserves, boasts the 'Big Five' along with cheetahs, wild dogs, and diverse birdlife.
Mana Pools National Park offers an extraordinary canoeing safari along the Zambezi River, bringing you close to elephants, hippos, and crocodiles.
Zimbabwe's unique advantage lies in its fewer crowds, allowing for intimate wildlife experiences. Knowledgeable guides enhance your journey, sharing insights into local ecosystems and cultural heritage.
While ethical and sustainable practices mean that Zimbabwean safaris promise not just thrilling game drives, but a profound appreciation for conservation efforts.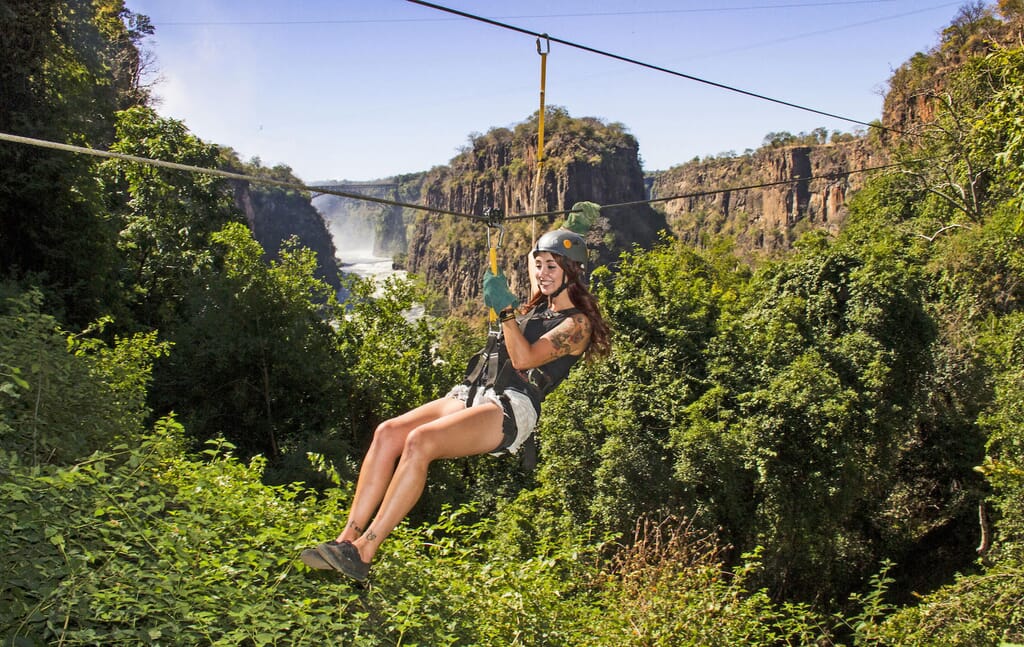 Zimbabwe: Life beyond the Safari
Beyond its remarkable safaris, Zimbabwe presents a rich tapestry of experiences. The iconic Victoria Falls is a breath-taking spectacle, offering adventure enthusiasts activities like bungee jumping, zip-lining, and river rafting.
The Great Zimbabwe Ruins unravel the mysteries of an ancient civilization through impressive stone architecture while the Eastern Highlands, with their cool climate, are a haven for hikers and nature lovers.
For culture aficionados, the vibrant city of Harare pulsates with art galleries, museums, and local markets. And Lake Kariba offers a welcome contrast, inviting relaxation by offering boating and fishing amid stunning scenery.
From exploring historical sites to engaging in community projects, Zimbabwe offers a range of activities that go far beyond its wild wonders.
Why travel with Coral Tree?
We are the specialists in luxury Africa family safari holidays
We are Africa experts and also parents. We understand what makes a memorable family adventure.
Our knowledge and connections are unsurpassed
We have been living and working in African tourism for over two decades.
Every journey is tailored with your specific wishes in mind
No off-the-shelf packages or cookie-cutter itineraries. Unique family safaris.
Each trip funds grassroots conservation and girls education projects
You pay no more for the privilege, we support causes close to our hearts.