When is the best time to visit Kenya?
Read our advice on the best time to visit Kenya for a family safari holiday
Kenya offers incredible safari all year
The Great Migration arrives in Kenya from July to September, which is when the Masai Mara is busiest.
The best time to visit Kenya varies, as the country offers excellent game-viewing year round; although the rains of April and May can make some areas inaccessible.
| | Jan | Feb | Mar | Apr | May | Jun | Jul | Aug | Sep | Oct | Nov | Dec |
| --- | --- | --- | --- | --- | --- | --- | --- | --- | --- | --- | --- | --- |
| Best | | | | | | | | | | | | |
| Good | | | | | | | | | | | | |
| Mixed | | | | | | | | | | | | |
| | |
| --- | --- |
| Best | Jan, Feb, Mar, Jul, Aug, Sep, Oct, Dec |
| Good | Jun, Nov, |
| Mixed | Apr, May, |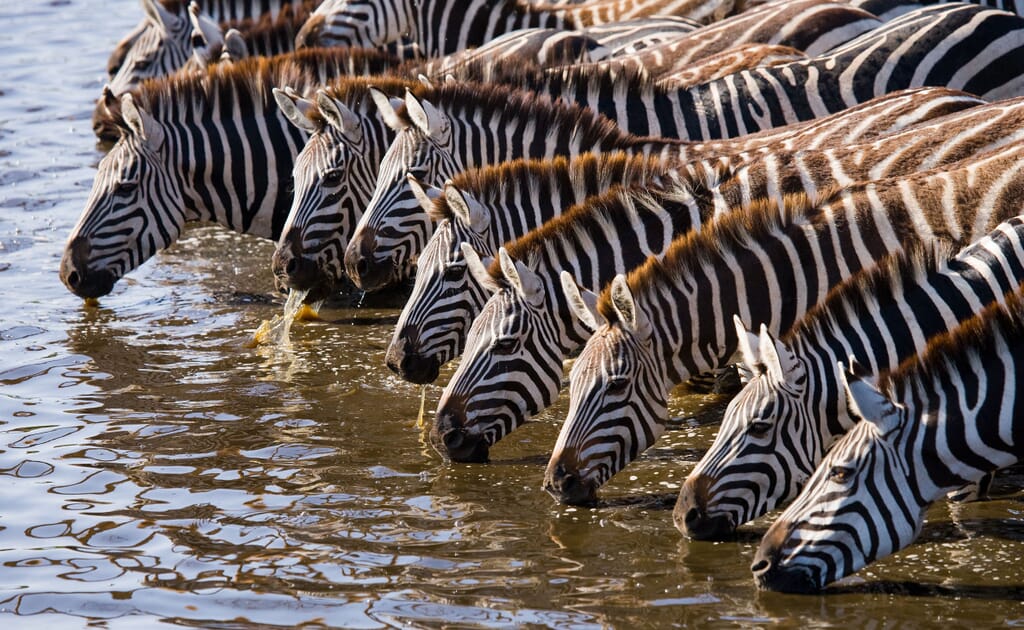 July - October
The height of the dry season
Many argue this is the best time to visit Kenya, as game-viewing is at its peak.
The great migration herds start crossing from Tanzania's Serengeti into the Masai Mara in July and remain on the Mara plains through August and September before heading back south in October.
Throughout the country conditions are perfect for widlife viewing, particularly the Big Five, as the lack of bush cover draws the animals out into the open.
As most of Kenya's safari regions are just south of the equator, temperatures don't get too hot. This is particularly true on the Kenyan coast.
This is a busy time in Kenya, as the peak season wildlife season coincides with the northern hemisphere summer holidays.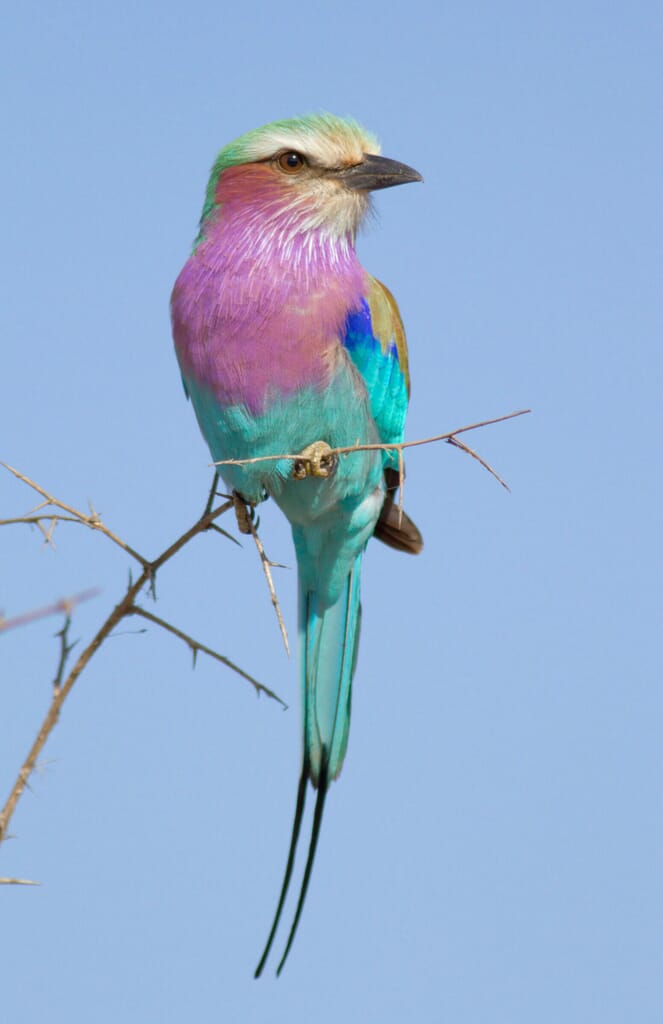 November
The short rains
As with the rest of East Africa, Kenya has two rainy seasons. The 'short rains' arrive in November, as the monsoon blows in from Arabia. Whilst weather is never guaranteed, the rainfall tends to come in short bursts rather than long downpours.
Travelling at this time of year can deliver excellent bargains and there'll be noticeably fewer visitors than in July-October.
Some camps in northern Kenya close for the month, but the Masai Mara still delivers excellent wildlife viewing. This is especially true towards the beginning of the month, whilst many newborns are around. Birdlife is abundant at this time of year.
At the coast, the rain showers mean that the ocean is at its calmest, which is ideal for swimming and snorkelling. We've holidayed as a family at the coast in November for many years.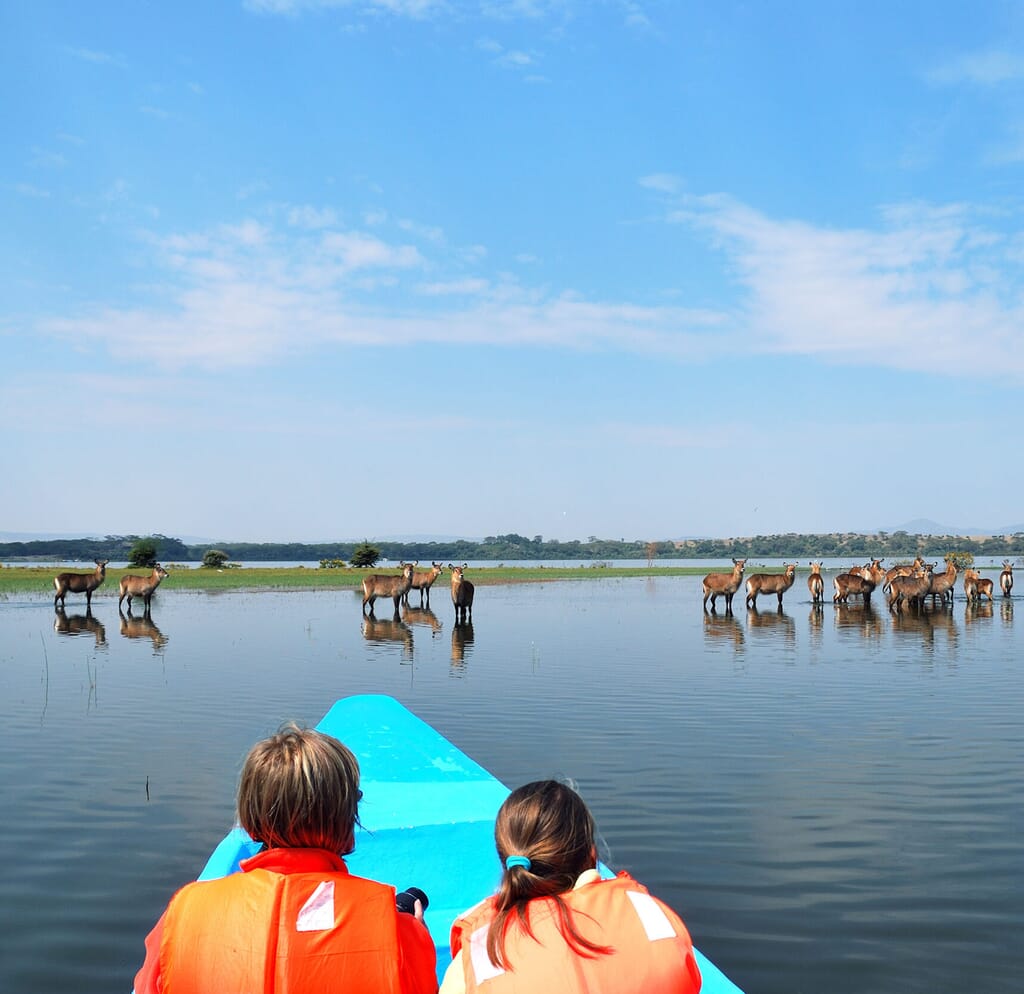 December - January
Festive season peak
As with much of Africa, December brings about the festive season peak. Booking ahead is essential to guarantee your choice of accommodation, as many Kenyans also travel at this time of year. The coast in particular gets very busy over the festive period.
The short rains are still likely to be around at the beginning of December, however, after this, Kenya's beautiful green season starts to kick in.
The bush is brighter and more verdant than in July-October, which makes for stunning photos. Animals can be a little harder to find than in dry season but this is all part of the challenge.
At the Rift Valley lakes this is a great time to be out on the water and see flamingos in large numbers.
February - March
The short dry season
This is Kenya at its hottest. Temperatures can get up to 30C at the coast. However, in high altitude areas, such as the Rift Valley, the climate is lovely.
The bush is beautiful and starts to dry out again, making wildlife viewing easier. With relatively few visitors at this time of year, bargains are to be found across the country.
Samburu, Laikipia and Lewa are all exceptional at this time of year. You'll be able to enjoy all sorts of activities, such as walking safaris, camel treks, helicopter tours, and fishing. You can also observe all the wonderful conservation successes that have been achieved in this part of Kenya.
At the coast, the winds change again, which make this our favourite time of year for SCUBA diving and snorkelling.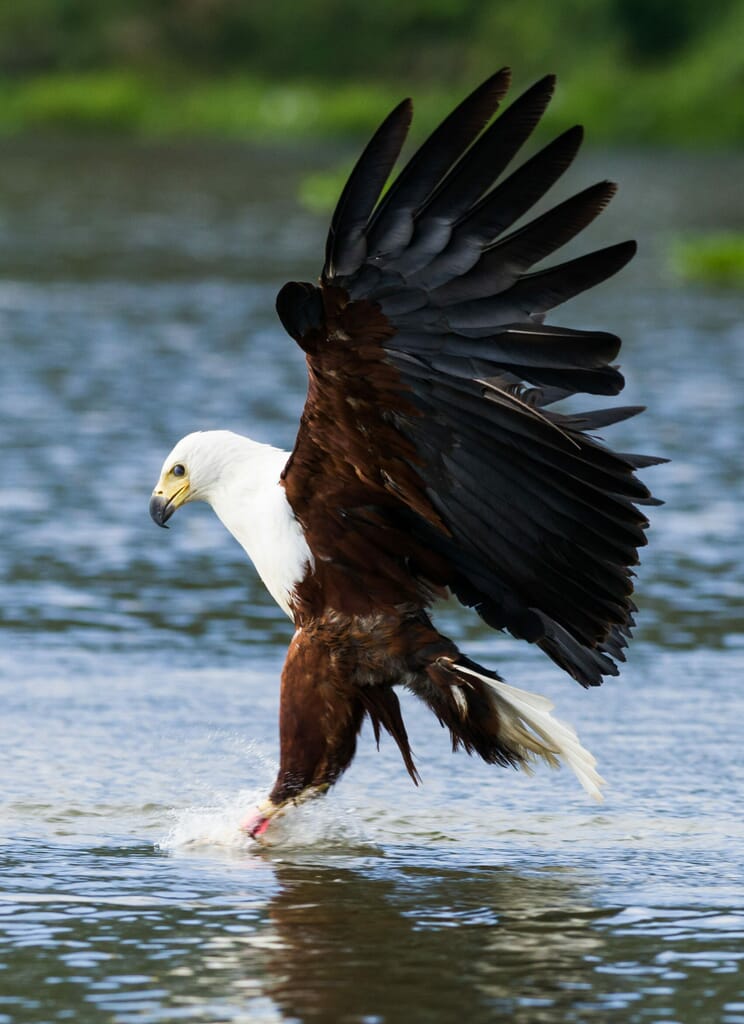 April - June
Green season
Green season
The long rains begin in earnest in April and many areas and lodgings shut down until June. The coast can be very wet at times, so it's not the time of year for sun-seekers.
However, those areas that are open offer incredible value, with prices at a fraction of the peak seasons. Game-viewing is still possible although more challenging. The big plus is you're likely to see few other tourists and have the wilderness to yourselves.
Once June arrives, the rains come to and end and wildlife viewing picks up again. Towards the end of the month safari can be excellent. You may even see some early arrivals from the great migration appearing in the Masai Mara.
Itinerary ideas
Suggested itineraries for your Kenya family safari holiday
Experiences
Unforgettable Kenya family safari experiences
Add some magic to your Kenya family safari holiday by including some of our favourite experiences.
View all experiences
Why travel with Coral Tree?
We are the specialists in luxury Africa family safari holidays
We are Africa experts and also parents. We understand what makes a memorable family adventure.
Our knowledge and connections are unsurpassed
We have been living and working in African tourism for over two decades.
Every journey is tailored with your specific wishes in mind
No off-the-shelf packages or cookie-cutter itineraries. Unique family safaris.
Each trip funds grassroots conservation and girls education projects
You pay no more for the privilege, we support causes close to our hearts.