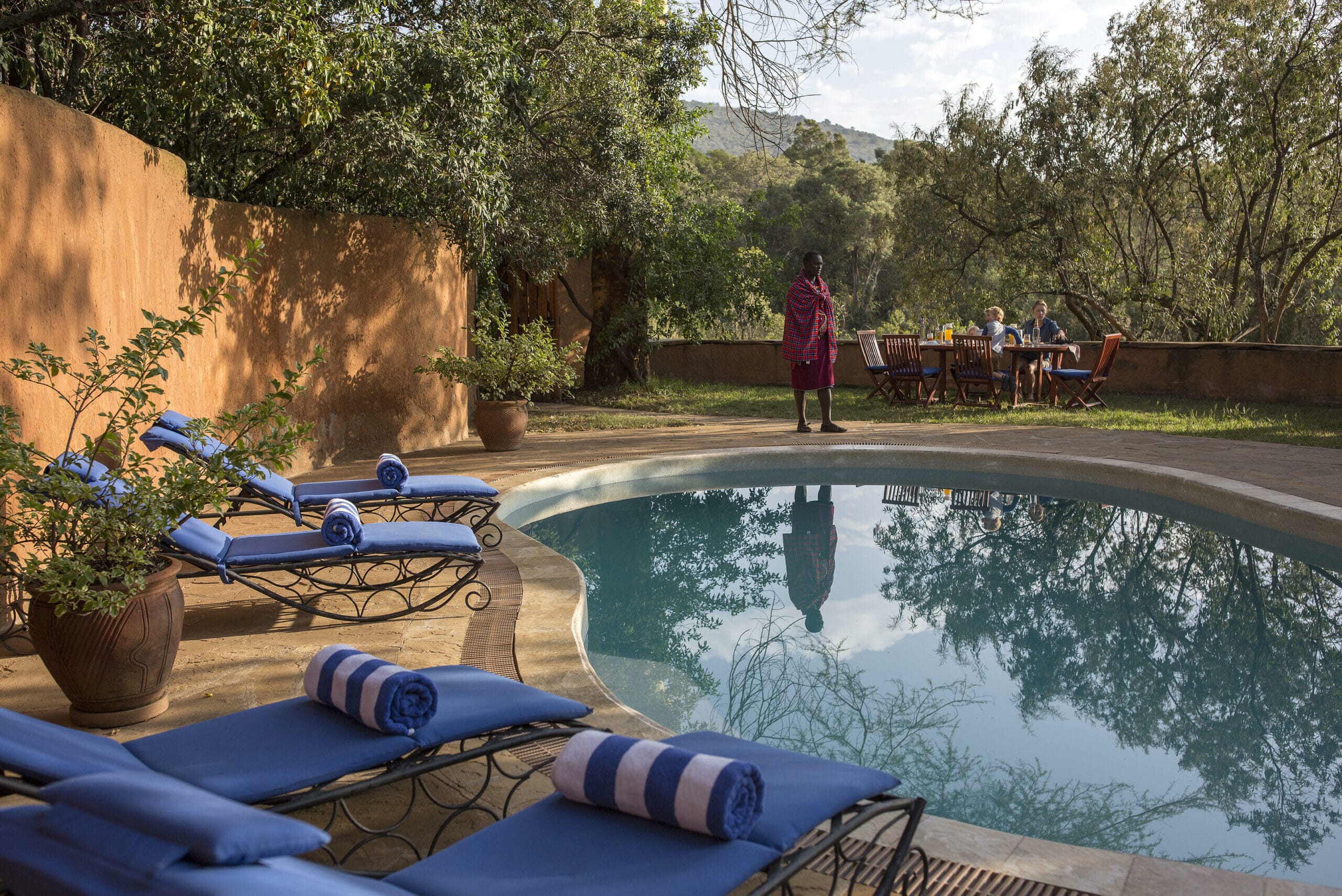 Kenya multi-generation family safari and villa holiday
This private safari and villa holiday is perfect for a family celebration
Guide Price
From £4,200 per person (based on 4 adults and 2 children under 12)
Duration
10 nights
Best Months
July - October
Country
Kenya
Summary
Our Kenya multi-generation family safari and villa holiday is perfect for a special family celebration in the home of safari.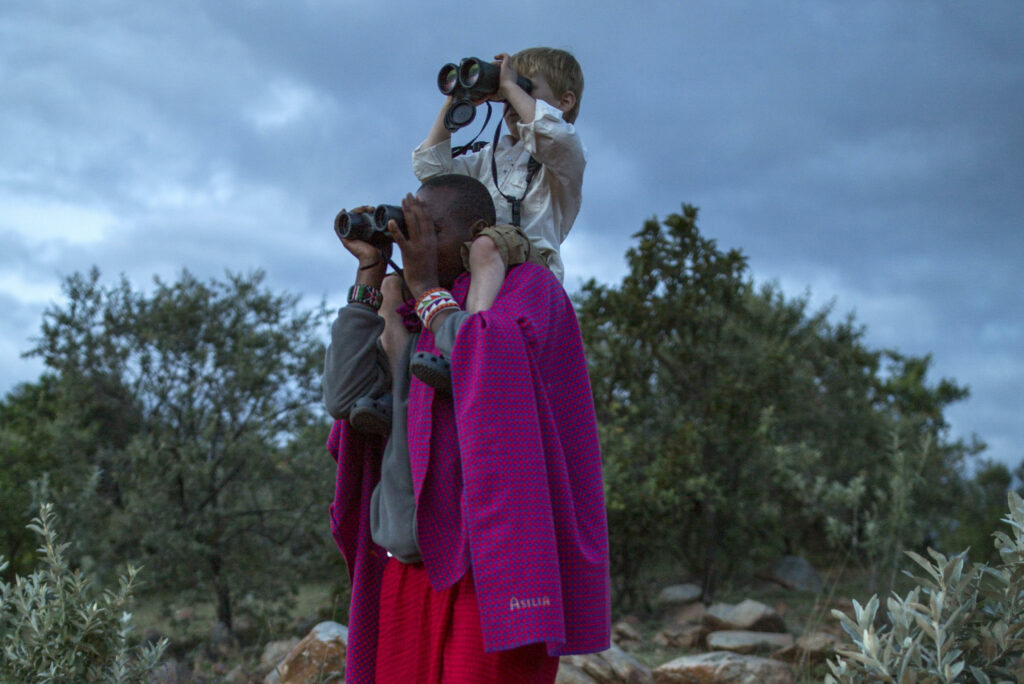 Itinerary overview – Kenya multi-generation family safari and villa holiday
Over a period of 10 nights and 11 days, you'll enjoy a private safari and villa holiday in two of East Africa's most beautiful locations.
Activities included
On this incredible luxury family safari holiday, you'll be able to enjoy the beauty of the Masai Mara and Kenya's picturesque coast from the comfort of your own private homes.
You'll have the opportunity to look for the Big 5 in the Masai Mara, you'll also be able to enjoy a walking safari. and learn about the indigenous Maasai culture. At the coast, you'll be able to relax, or keep active with snorkelling and SCUBA diving, fishing, dhow cruises, and more.
Pricing and considerations
This itinerary can be enjoyed all year round, but the peak time is from July to October. Better value can be had in February and November.
Kenya is the easiest country to travel in with young children in East Africa, which makes this a perfect kids safari, particularly if it's your first time.
Our guide price for this itinerary is from £4,200 per person (based on 4 adults and 2 children under 12), including return flights from the UK.
All our luxury family safari holidays are designed on an individual basis, so this will vary depending on time of year, activities, transport methods and choice of accommodation. The best way to start planning is to contact us.
Discover the itinerary day to day details
Discover the itinerary day to day details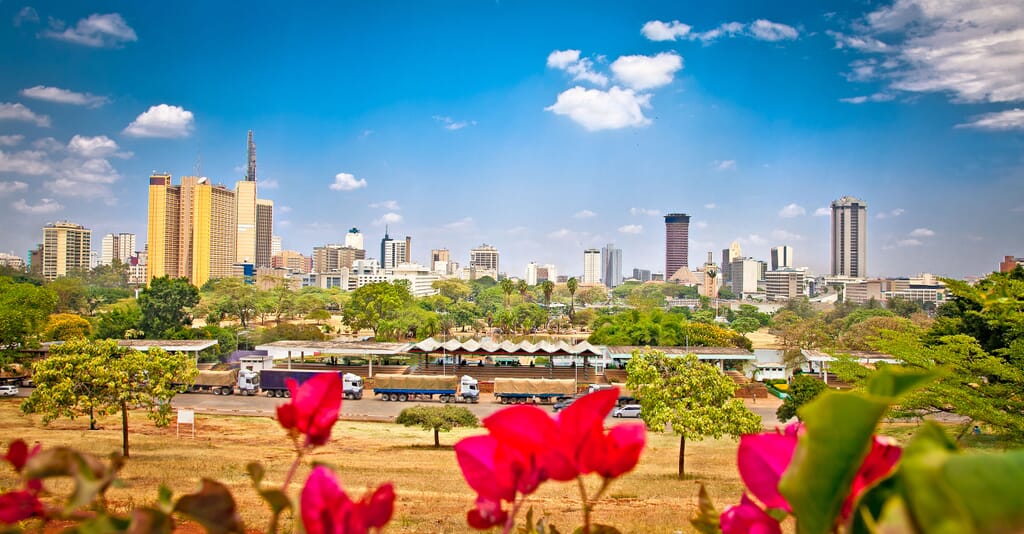 Nairobi
Day 1
You'll arrive in Jomo Kenyatta International Airport and be welcomed by your driver who will take you to your hotel in a private vehicle.
There are numerous hotels in Nairobi, many of which are very close to the airport, which we recommend if arriving in the evening. If you have more time, we enjoy staying in the leafy suburb of Karen, close to the domestic airport, or even in Nairobi National Park itself.
The following morning, you can either head straight off to the Masai Mara, or spend the morning exploring Nairobi before catching the afternoon flight.
Accommodation suggestion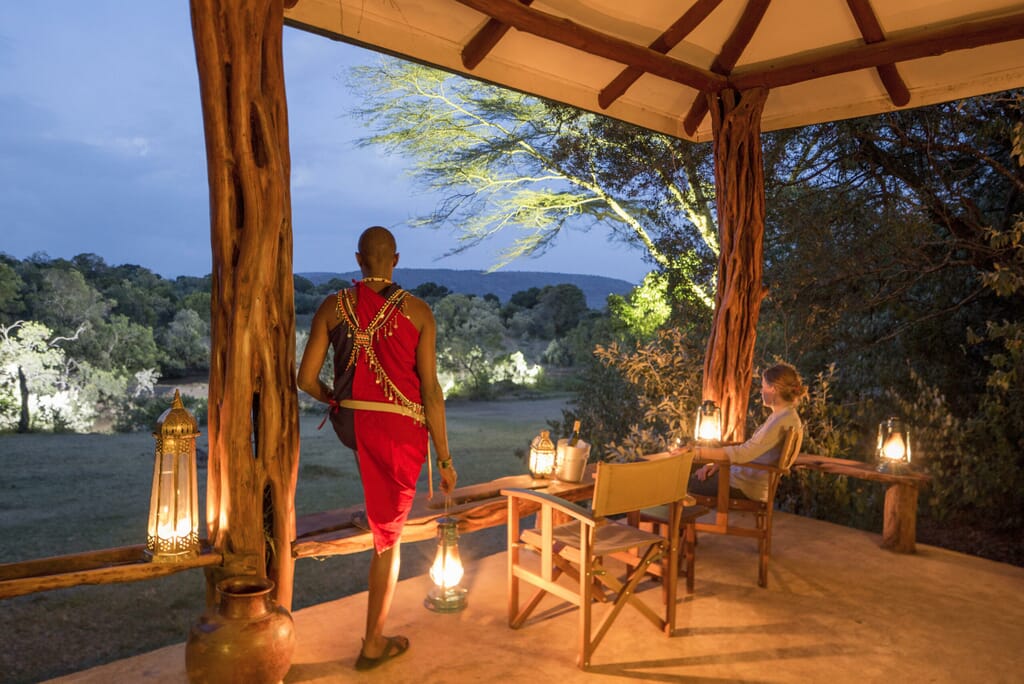 Mara North conservancy
Day 2 - 5
The flight from Nairobi Wilson to the Masai Mara takes between 45 – 90 minutes in light aircraft.
Upon arrival, you'll be met by your guide and driven to your private house in the Mara North conservancy, a private wilderness area bordering the Masai Mara national reserve.
Over the next four days you'll be able to explore this incredible wilderness and its varying landscape and topography. This is Big Five country and the wildlife is spectacular all year round. If you're here from July to October you'll have the opportunity to see the great migration as the herds cross from the Serengeti in Tanzania and back again.
You can also venture out on foot for a walking safari with an expert guide.
Accommodation suggestion
Diani Beach
Day 6 - 10
This morning you'll leave the Masai Mara behind and fly on to Diani beach.
Upon arrival you'll be met and driven to your villa in a private vehicle.
You'll be staying in a private, 3-bedroom luxury villa at the Almanara Luxury Villas resort.
You'll spend the next five days enjoying the beautiful beaches and clear waters of Kenya's Indian Ocean coastline. This is the perfect place to relax and unwind after a safari. For those more active members of the family there are plenty of activities. Enjoy excellent snorkelling and SCUBA diving, deep sea fishing, kite-surfing, traditional dhow cruises, and much more.
On your final morning you'll fly back to Nairobi for your onward flight home.
Accommodation suggestion
Accommodation
Featured accommodation in this itinerary
Accommodation
Featured accommodation in this itinerary
Itineraries
Further inspiration...
Why travel with Coral Tree?
We are the specialists in luxury Africa family safari holidays
We are Africa experts and also parents. We understand what makes a memorable family adventure.
Our knowledge and connections are unsurpassed
We have been living and working in African tourism for over two decades.
Every journey is tailored with your specific wishes in mind
No off-the-shelf packages or cookie-cutter itineraries. Unique family safaris.
Each trip funds grassroots conservation and girls education projects
You pay no more for the privilege, we support causes close to our hearts.