Lake Manyara safaris
No family safari is complete without the tree-climbing lions of Lake Manyara
Overview
Lake Manyara safaris
This picturesque gem is as pretty as it is packed with wild wonders.
Manyara bears testament to the wild abundance of the north that such a pretty park can be within an easy drive of Arusha.
Sitting modestly en route to the famed Ngorongoro and Serengeti, it's more than a sideshow in our book — its rich offering makes it an excellent addition to a Tanzania luxury family safari holiday in its own right.
Read more
Lake Manyara is one of the area's soda lakes situated where the Serengeti's endless plains plunge into the Great Rift Valley, neighboured by active and dormant volcanoes, mountains and craters: a fabulous feature of any Tanzania family safari for a living geography lesson.
Most people pop in for the day on their way to Ngorongoro, but a better approach to a family safari holiday is to make sure you have time to really explore this gem. An overnight stay will reward you with gorgeous early morning light on the lake, hippos making their way back to the water after nocturnal grazing, and access to the park's most scenic spots.
Manyara is famed for its tree-climbing lions, and its forest is alive with birdsong and butterflies, plus the occasional elusive leopard melting into the dappled shadows. The plains are graced by giraffe and grazing game, and there's enough variety to keep even the shortest of attention spans engaged.
The rains leave the lake glassy, vast and peppered pink with flocks of flamingos. July to October is drier, and renowned for predator sightings — but in our opinion, this treasure is a worthwhile element of a Tanzania family safari year-round.
The activities available on Lake Manyara safaris are varied: weave through the wild on a bicycle and fulfil the ultimate tree-climber's dream with a treetop canopy walk. Pull the kids' legs by telling them they might bump into some lions up there…
Overview
Lake Manyara safaris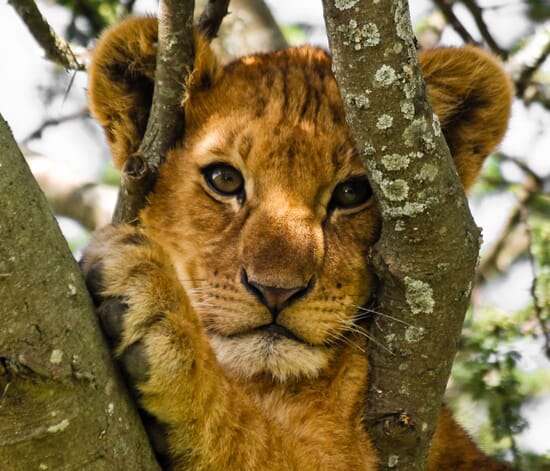 Experiences
Our favourite Lake Manyara experiences
The changeable landscape of Lake Manyara is perfect for a photographic safari and the birdlife here is second to none.
View all experiences
Itinerary ideas
Suggested itineraries for Lake Manyara safaris
Tanzania family safari holiday

This classic Northern Tanzania safari circuit takes in some of the most breathtaking wildlife spectacles and landscapes imaginable.

| | |
| --- | --- |
| Guide Price | From £3,785 | $5,150 per person (based on 2 adults and 2 children under 12) |
| Duration | 8 Nights |
| Best Months | July - October |
| Region | Arusha, Tarangire National Park, Ngorongoro Highlands, Serengeti National Park, |

More Info
Places to stay
Recommended accommodation for Lake Manyara safaris
Places to stay
Recommended accommodation for Lake Manyara safaris
Why travel with Coral Tree?
We are the specialists in luxury Africa family safari holidays
We are Africa experts and also parents. We understand what makes a memorable family adventure.
Our knowledge and connections are unsurpassed
We have been living and working in African tourism for over two decades.
Every journey is tailored with your specific wishes in mind
No off-the-shelf packages or cookie-cutter itineraries. Unique family safaris.
Each trip funds grassroots conservation and girls education projects
You pay no more for the privilege, we support causes close to our hearts.