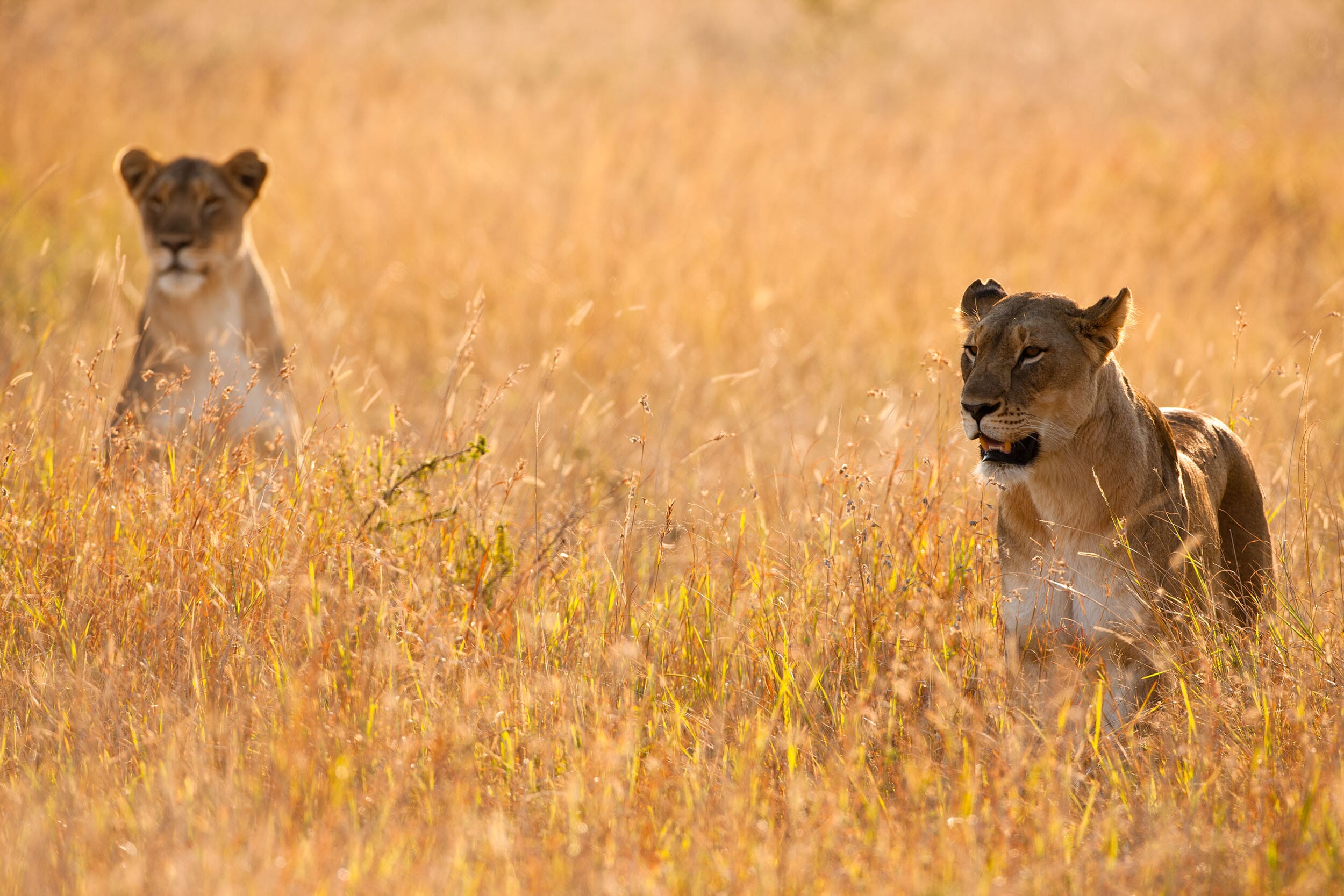 South Africa private reserve safari
The ideal way to experience South Africa's diversity
Guide Price
From £5,400 / $7,250 per person (based on 2 adults and 2 children under 12)
Duration
10 nights
Best Months
June - October
Country
South Africa
Summary
Our South Africa private reserve safari holiday first takes in a family safari in Sabi Sands Game Reserve. After this, you move on to the unmatched Phinda Private Game Reserve for another world-class safari experience, followed by relaxation on the iconic KwaZulu-Natal coastline.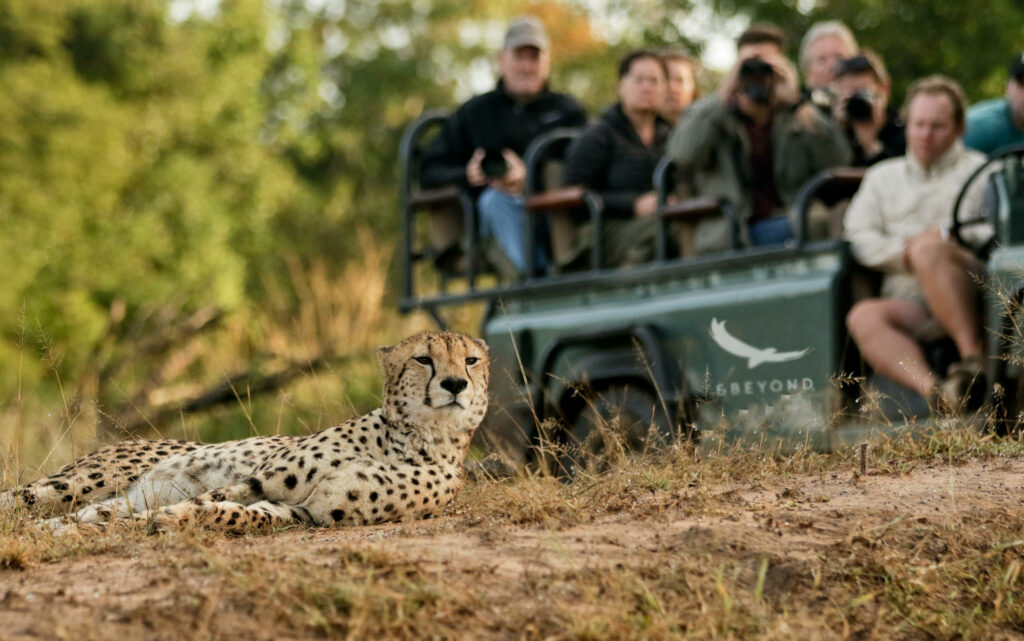 Itinerary overview – South Africa private reserve safari
Over a period of 10 nights and 11 days, in the comfort of luxury accommodation throughout, you will be on safari in two of the country's finest private game reserves, then relax on the beach for the final few days.
Suggested Accommodation: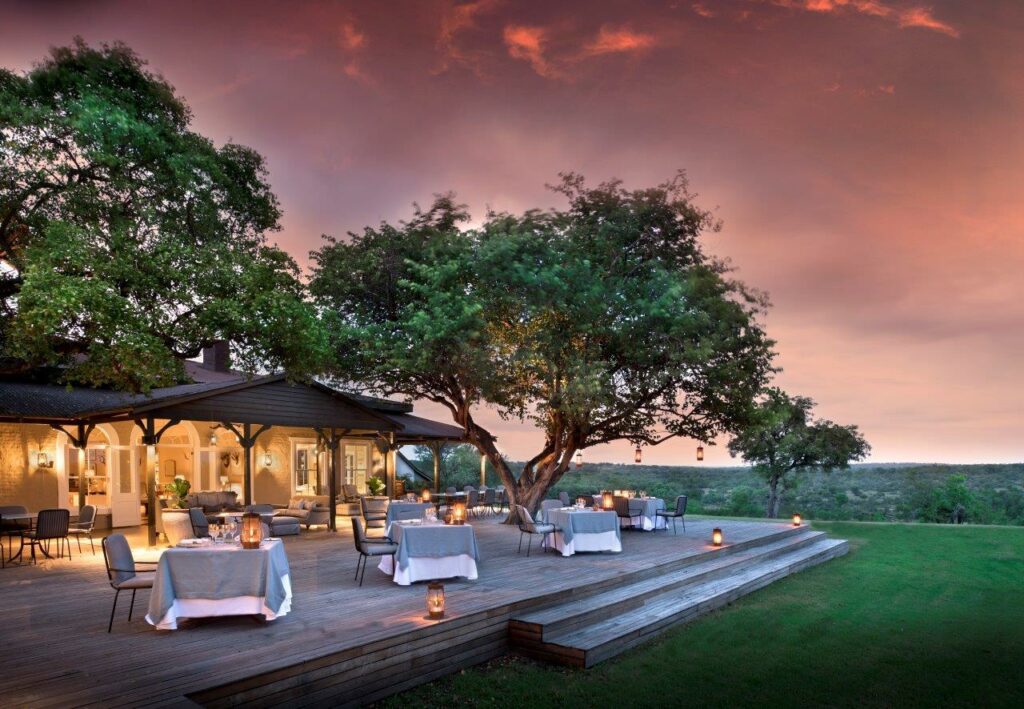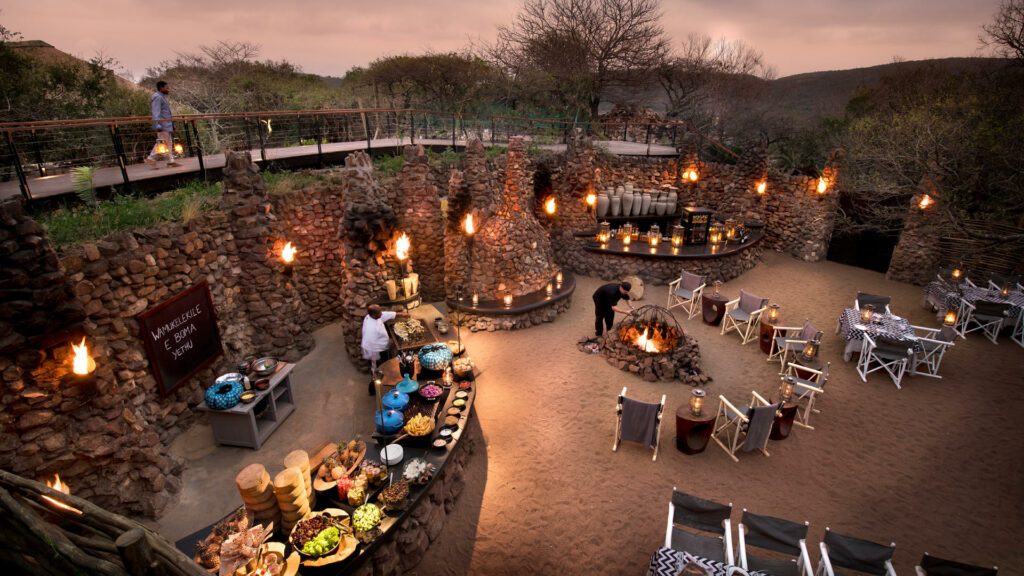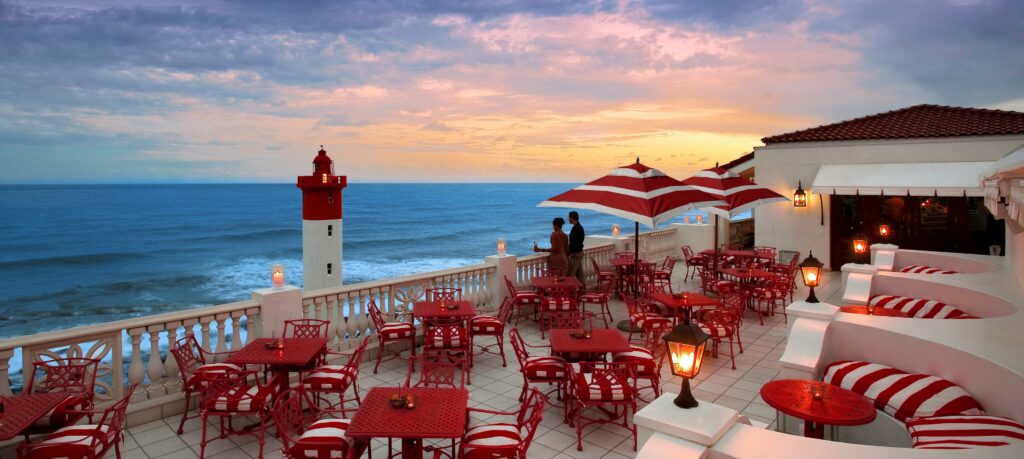 Activities included
On this luxury family holiday, you will arrive in the Sabi Sands Game Reserve in time for a morning game drive, in this area famed for leopard sightings, and much else besides. Three days of spectacular safari will follow.
You'll then travel on to the stunning Phinda Private Game Reserve, for another three days of epic safari in this game reserve well-known for conservation in particular.
Finally, you'll end your holiday in Durban, on the Kwa-Zulu Natal coast, where relaxation or adventure (or both!) await.
South Africa private reserve safari – Pricing and considerations
This itinerary can be enjoyed all year round, but for those wanting the best wildlife viewing the peak time is from July to October.
South Africa family holidays are the most accessible on the continent, which makes this a perfect kids safari.
Our guide price for this itinerary is from £5,400 / $7,250 per person (based on 2 adults and 2 children under 12), using our best value accommodation in June.
All our luxury family safari holidays are designed on an individual basis, so this will vary depending on time of year, activities, transport methods and choice of accommodation. The best way to start planning is to contact us.
Discover the itinerary day to day details
Discover the itinerary day to day details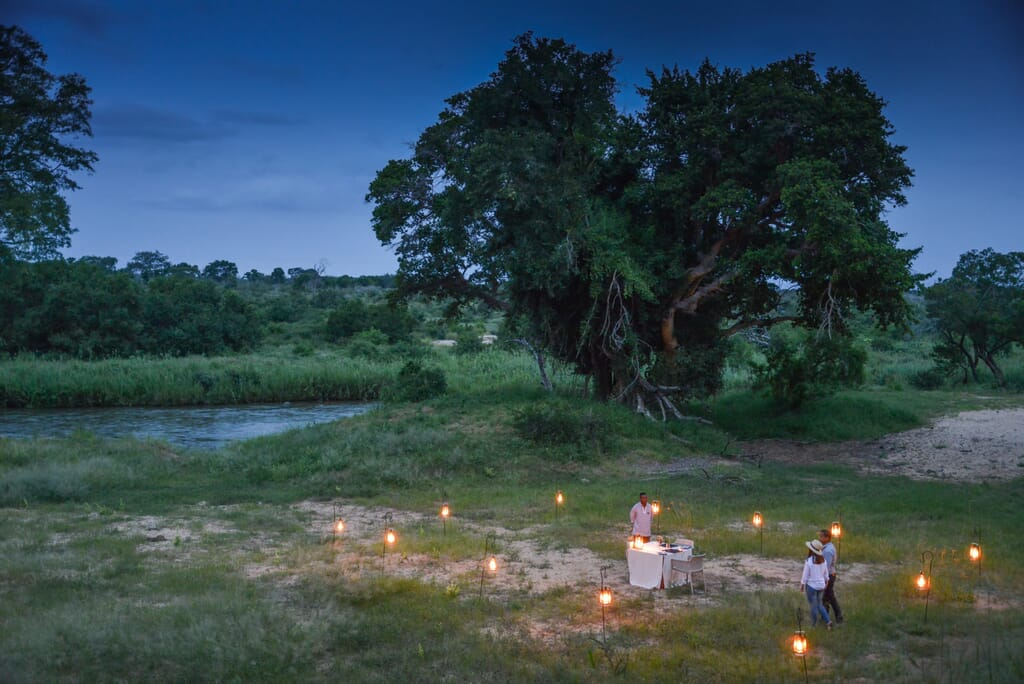 Sabi Sands Game Reserve
Day 1 - 3
Following your international flight, your South Africa Private Game Reserves safari holiday will begin with a short domestic flight to the Sabi Sands. You'll be on a game drive from the moment you leave the airstrip!
You'll spend the next three nights on a luxury safari in South Africa's most well-known private game reserve. Bordering Kruger National Park, Sabi Sands is famous for the most reliable leopard sightings in Africa, as well as an abundance of other widlife, including the Big 5 and so much more.
Your guide will tailor the experience to your wishes and safari-goers of all ages will be well catered for.
Accommodation suggestion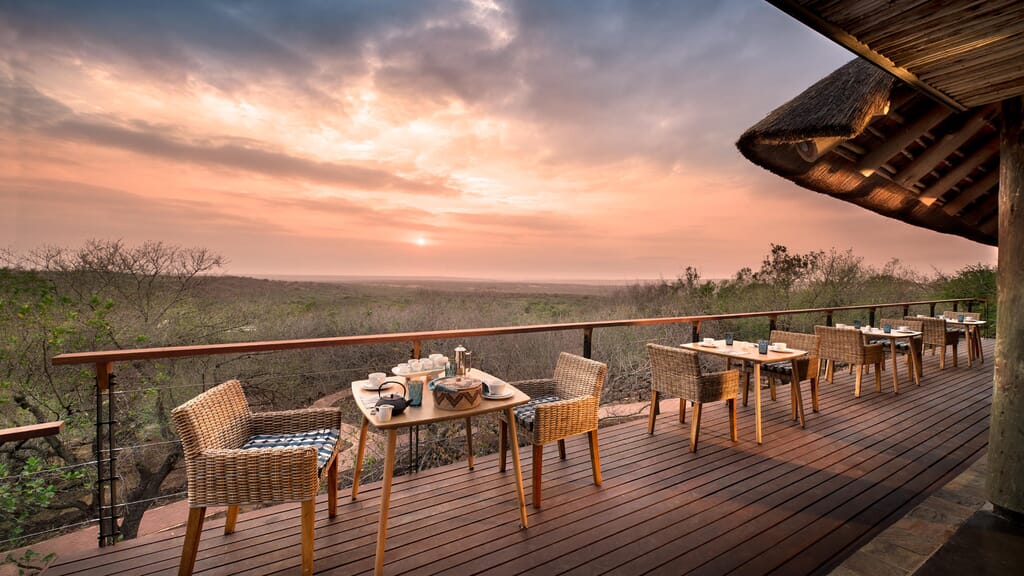 Phinda Private Game Reserve
Day 4 - 6
This morning you'll be driven to the airstrip for your flight south to Phinda Private Game Reserve.
After a scenic flight there, you'll spend three nights at a luxury safari lodge, exploring all the Reserve has to offer both from a wildlife viewing point of view, and a conservation point of view.
Children are incredibly well catered for with a variety of family-friendly activities tailored to little ones on offer.
Accommodation suggestion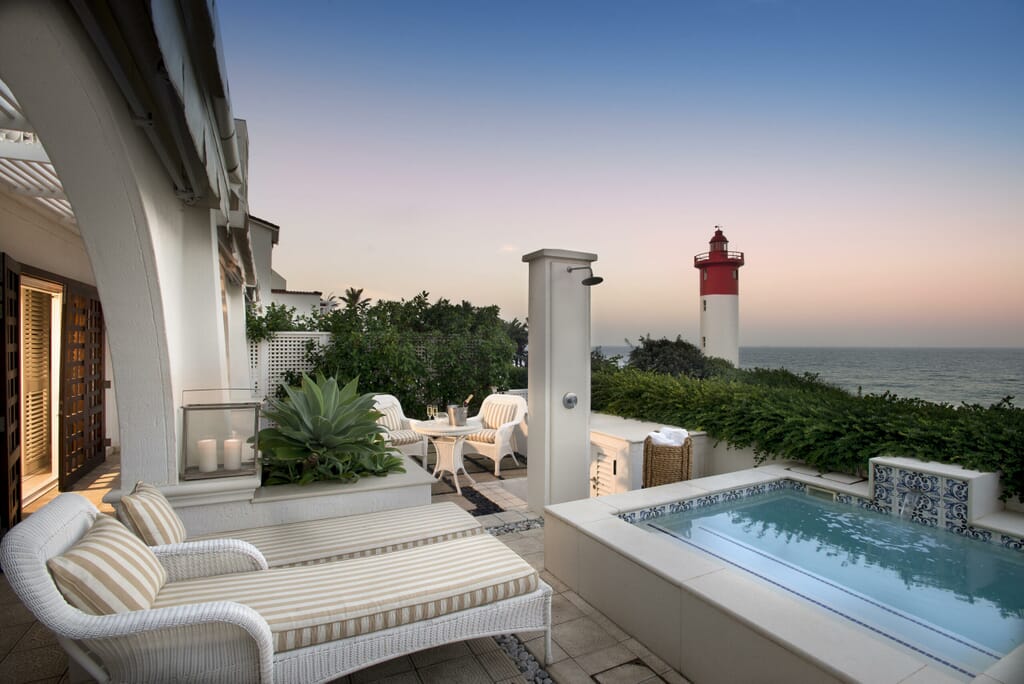 Kwa-Zulu Natal coastline
Day 7-10
After six nights on safari, you will board another light aircraft flight down to Durban (or drive if you'd like to see some of the country that way) for four nights of well-earned rest and relaxation on South Africa's famed Kwa-Zulu Natal coastline.
Here there is something for everyone – many oudoor, water-based activities, excellent restaurants and spas as well.
Following your time here you will fly back to Johannesburg for your international flight home.
Accommodation suggestion
Accommodation
Featured accommodation in this itinerary
Accommodation
Featured accommodation in this itinerary
Itineraries
Further inspiration...
Why travel with Coral Tree?
We are the specialists in luxury Africa family safari holidays
We are Africa experts and also parents. We understand what makes a memorable family adventure.
Our knowledge and connections are unsurpassed
We have been living and working in African tourism for over two decades.
Every journey is tailored with your specific wishes in mind
No off-the-shelf packages or cookie-cutter itineraries. Unique family safaris.
Each trip funds grassroots conservation and girls education projects
You pay no more for the privilege, we support causes close to our hearts.