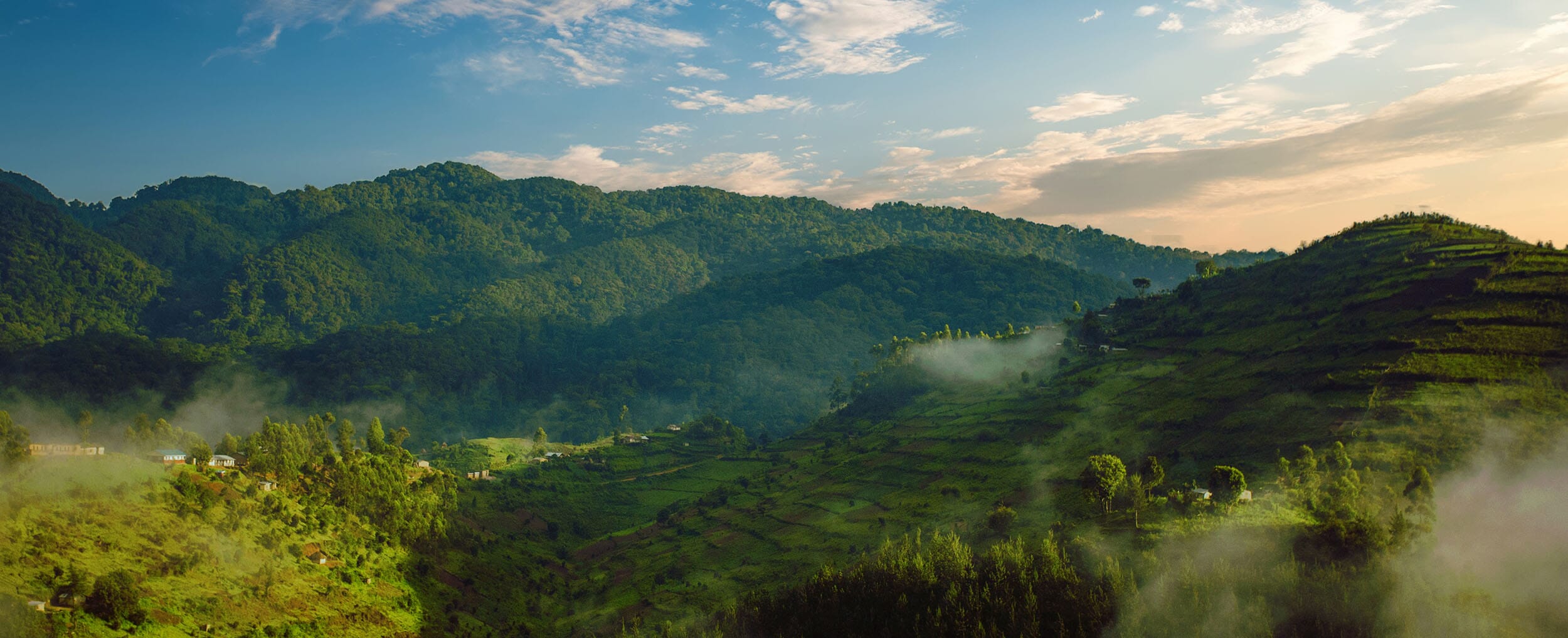 Uganda gorillas and chimps safari
Get up close and personal with the great apes in the Pearl of Africa.
Guide Price
From £4,995 | $6,850 per person (based on 2 adults sharing)
Duration
7 nights
Best Months
June - February
Country
Uganda
Summary
Our Uganda gorillas and chimps safari includes two of Africa's most epic wildlife experiences – gorilla trekking and tracking chimpanzees in the wild.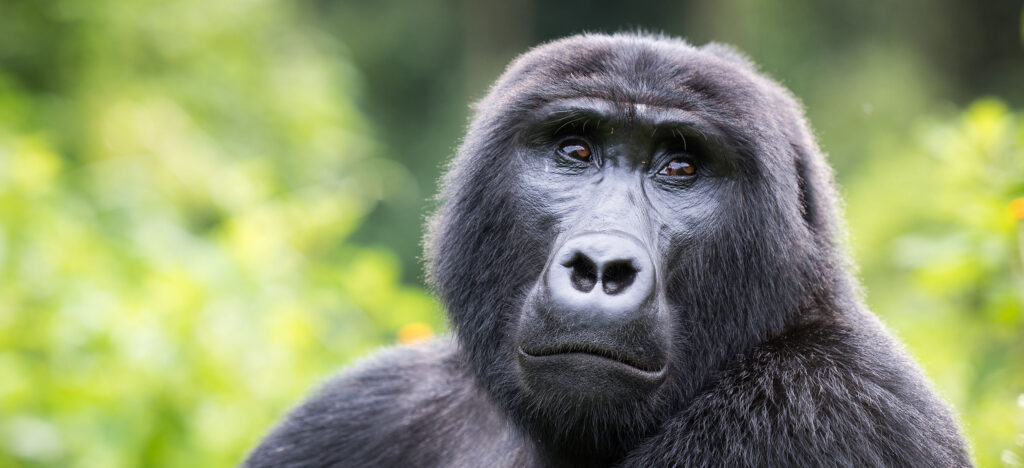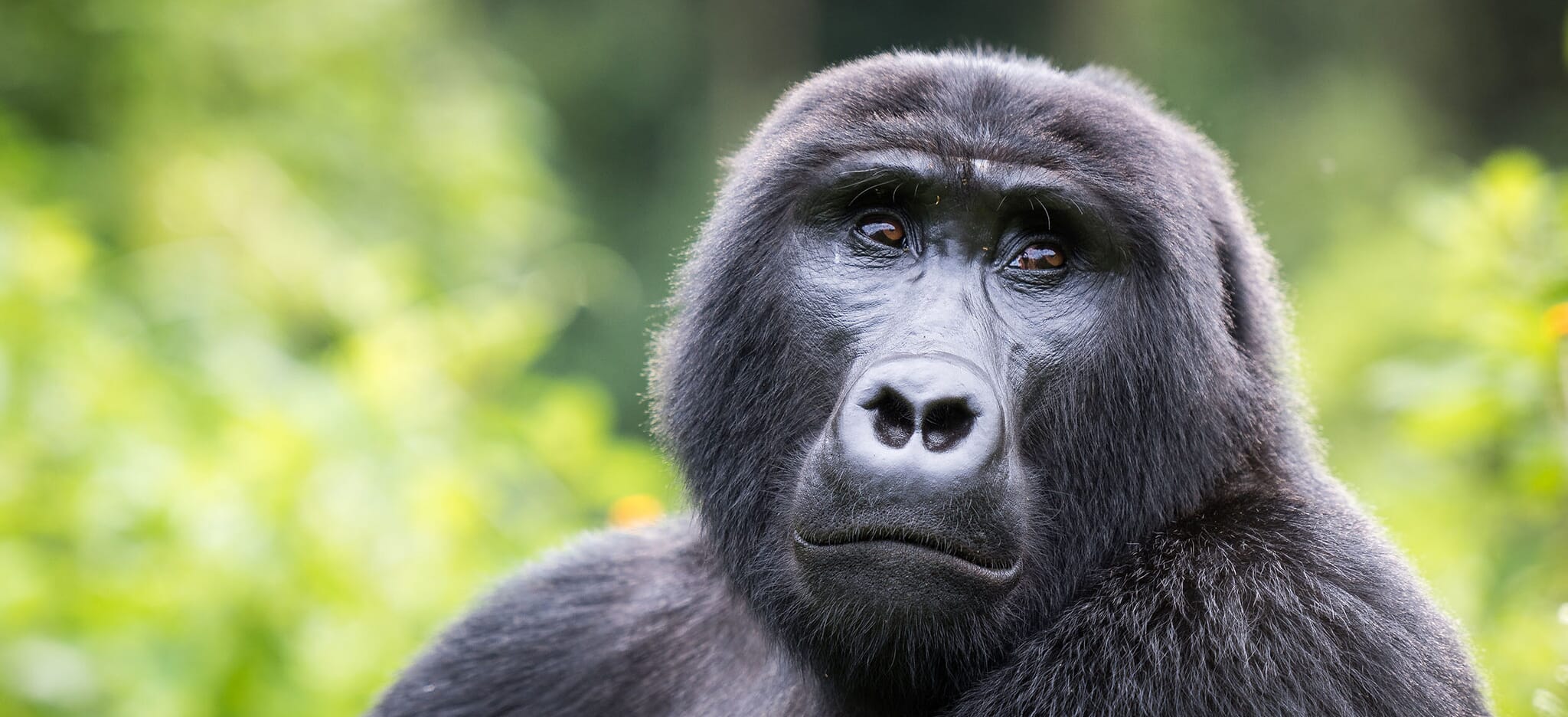 Itinerary overview
Over a period of seven nights and eight days, you'll experience the wonders of a primate safari in the highlands of Western Uganda.
Activities included
On our incredible Uganda gorillas and chimps safari, you'll walk with chimpanzees in Kibale National Park, where they are found in great numbers. Spending time with our closest genetic relatives and observing their behaviour is truly special.
You'll then journey on to Bwindi Impenetrable Forest for the highlight of any Uganda safari holiday: gorilla trekking. Mountain gorillas are only found in two location in Africa, one of which is Bwindi, where 50% of their number are found. A day of gorilla trekking involves walking through pristine rainforest, followed by an hour spent in the company of a gorilla family. You'll be amazed at how they interact; their social hierarchy, and how they tend their young. This hour will be one to live on in the memory forever.
Pricing and considerations
This itinerary can be enjoyed all year round, but for the best time to visit Uganda for easiest trekking conditions is June to October, and January to February.
Whilst we recommend Uganda for people of all ages, the minimum age for gorilla trekking and chimpanzee tracking is 15 years.
Our guide price for this itinerary is from £4,995 / $6,850 per person (based on 2 adults sharing), using our best value accommodation in low season.
All our luxury family safari holidays are designed on an individual basis, so this will vary depending on time of year, activities, transport methods and choice of accommodation. The best way to start planning is to contact us.
Discover the itinerary day to day details
Discover the itinerary day to day details
Accommodation
Featured accommodation in this itinerary
Accommodation
Featured accommodation in this itinerary
Itineraries
Further inspiration...
Why travel with Coral Tree?
We are the specialists in luxury Africa family safari holidays
We are Africa experts and also parents. We understand what makes a memorable family adventure.
Our knowledge and connections are unsurpassed
We have been living and working in African tourism for over two decades.
Every journey is tailored with your specific wishes in mind
No off-the-shelf packages or cookie-cutter itineraries. Unique family safaris.
Each trip funds grassroots conservation and girls education projects
You pay no more for the privilege, we support causes close to our hearts.