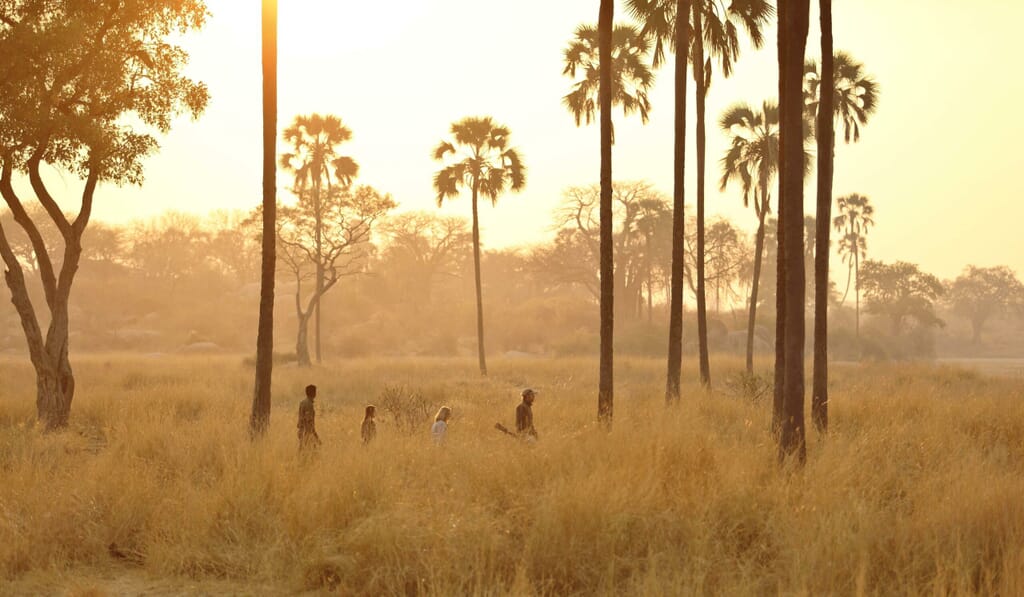 The Best Time of Year for Safari in Tanzania
Discover the best time to safari in Tanzania
Rosanna
Tanzania is one of the best places to go on a safari in the world. The country's vast savannahs, national parks and game reserves are home to many of the most remarkable animal species on the planet, including cheetahs, lions and gazelles.  
In addition to the sensational wildlife, this African gem is the proud host of one of nature's most amazing natural phenomena, the Great Migration. The magnificent spectacle marks the 480-kilometre circular journey made by over 1.5 million wildebeests, through Tanzania's Serengeti National Park and the Masai Mara in Kenya. There are few more incredible experiences to be had than witnessing this phenomenon first-hand. 
Tanzania offers a luxury safari experience like no other, and is the ultimate destination for a bucket list family holiday, a trip with friends or an adventurous couples getaway. The country is home to 22 national parks and seven UNESCO World Heritage Sites, leaving much to explore during your stay. 
One thing to bear in mind while planning a trip to Tanzania is that your safari experience will vary significantly depending on when you choose to visit. While the country lies close to the Equator and boasts eight hours of sunlight all year round, temperatures and rainfall can differ hugely from month to month. 
In this article, we share all you need to know about when to go on safari in Tanzania.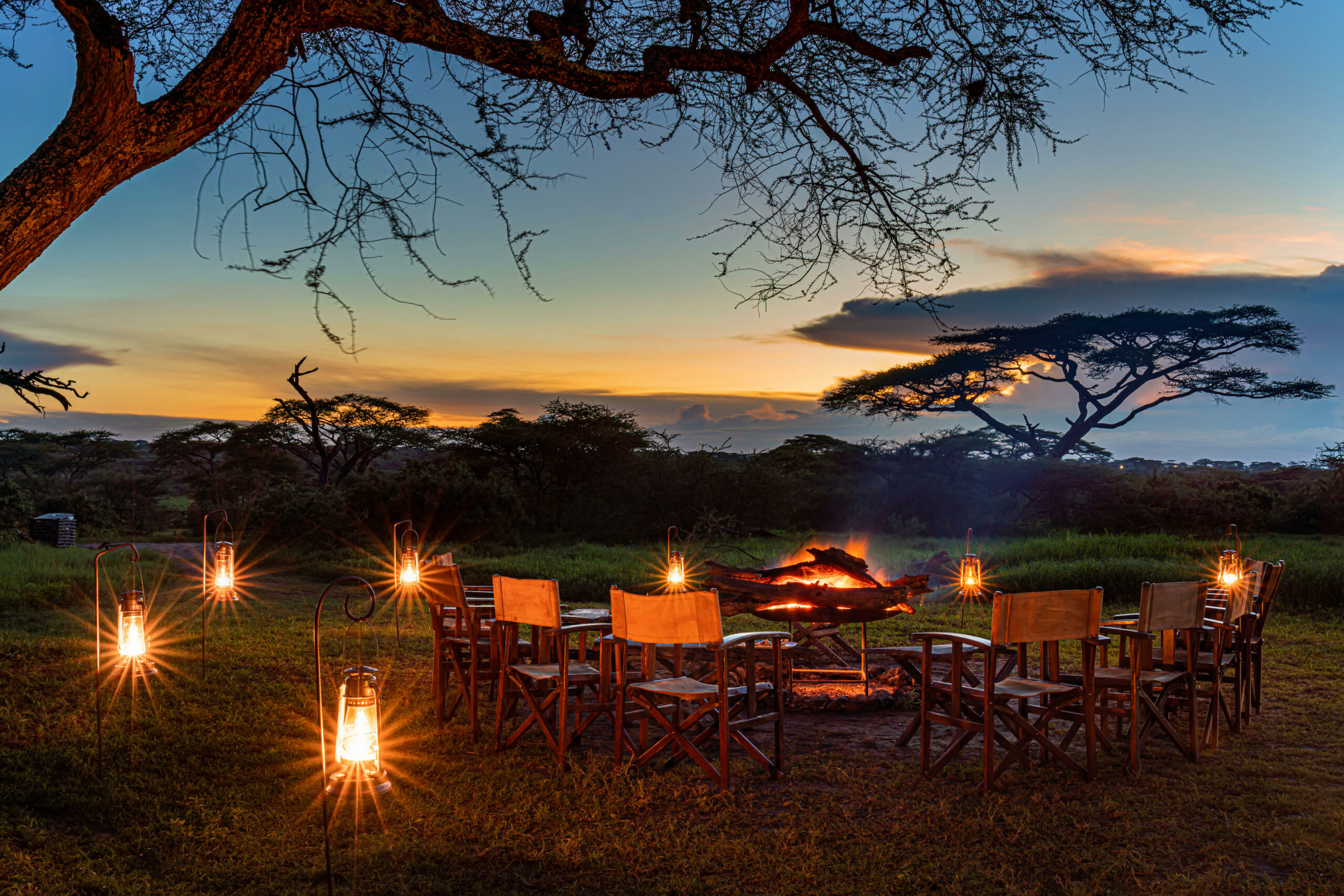 What is the Weather Like in Tanzania?
Tanzania has two distinct seasons, the rainy season and the dry season. Each one offers very different safari experiences and weather conditions. You might want to get clued up on what kind of climate to expect while planning your trip to Tanzania.
Green Season in Tanzania
Many wonder when the green season is in Tanzania. This period runs from November until May and comprises two stages, the first of which is the 'short rain'. This season takes place in November and December and tends to see only light rainfall. 
One thing to be aware of, however, is that these showers can be quite unpredictable. The second category is the main or long rainy season which occurs during April and May. Tropical showers are more common during this period and humidity levels are high. Temperatures usually hover around 30°C. 
Dry Season in Tanzania
The dry season in Tanzania extends from June to October. Temperatures are slightly cooler over this period, with figures around 28°C. Rainfall is infrequent and the days are characterised by clear blue skies and plenty of sunshine. 
It can get a little cold at nighttime and in the early morning in the dry season, but all in all, many view this as the best time to go on a safari in Tanzania.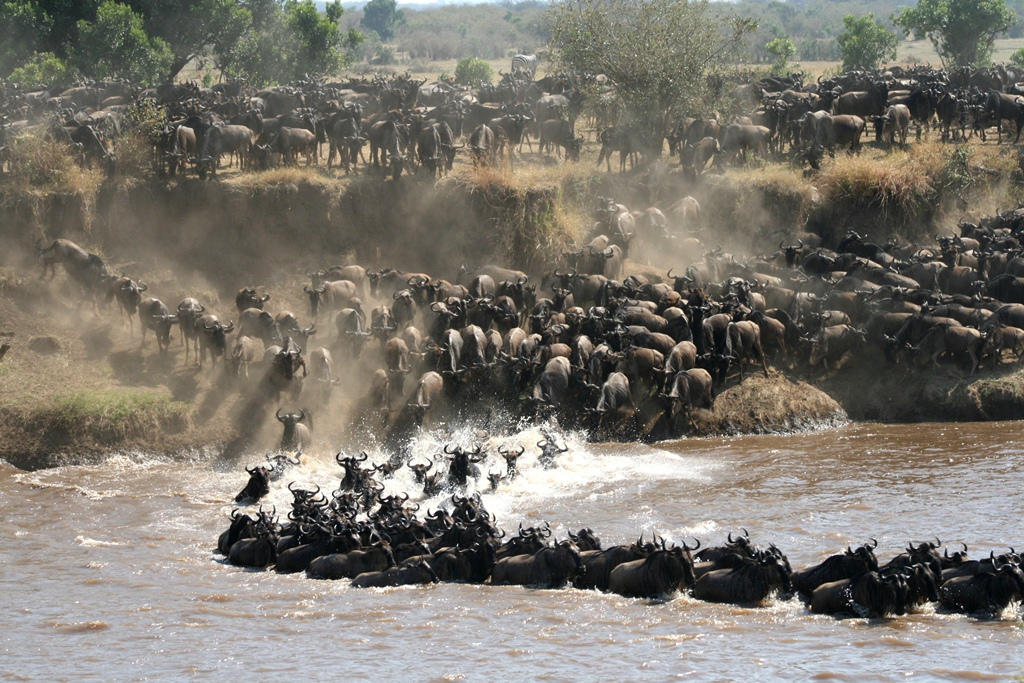 When is the Best Time to Go On Safari in Tanzania? 
The question of when is the best time to go on a safari in Tanzania often comes down to a matter of personal preference. If it is your first time and you're looking for the best weather and the easiest wildlife tracking conditions, you may wish to stick to visiting during the dry season. 
On the other hand, if you are hoping to see the landscape at its quietest and most peaceful, whilst securing the best value, you might want to opt for the green season. We have shared some key things to know about the best time to go on a safari in Tanzania below. 
June to September
June to September is often said to be the best time of year for safari in Tanzania. Falling in the dry season, you will not need to worry too much about rain showers and can expect blue, sun-soaked skies. As an additional benefit, the conditions for wildlife viewing will be in their prime.
Hosts of animals can be spotted clustering around watering holes while the sparse vegetation makes it much easier to see creatures throughout parks and reserves. You will have the highest chance of catching a glimpse of "the big five" between June and September. 
This group includes elephants, buffalos, rhinos, leopards and lions. With so many of Africa's most famous creatures on full display, June to September is certainly one of the best times to visit Tanzania for a safari holiday.
While the wildlife spotting opportunities are wonderfully exciting, there is another key benefit to visiting the country during this period: the Great Migration. Watch in awe as millions of wildebeests thunder through the landscape. 
Catching this incredible spectacle is sure to impress kids and adults alike. The Great Migration is one of the primary reasons why many see June to September as the best time to do a safari in Tanzania. One downfall of visiting during this period, however, is that it falls under the peak tourist season. 
As a consequence, the parks and reserves will be busier, prices will be higher and you will need to book further in advance.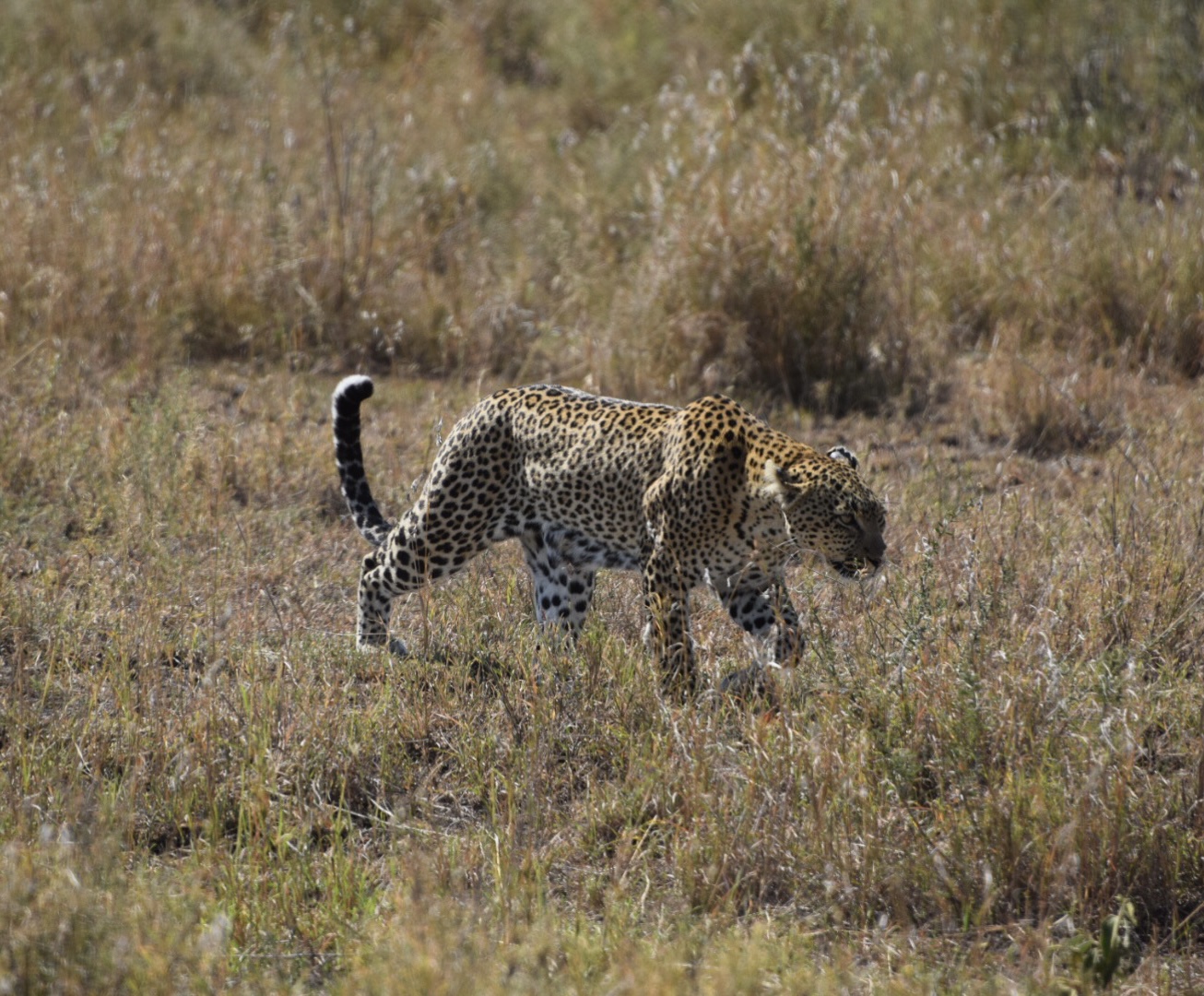 October to December
October to December is one of the best times to go on safari in Tanzania. You will be treated to slightly warmer temperatures, fewer crowds and limited rainfall. These pleasant conditions provide the perfect weather for going on a safari.
November marks the beginning of the Tanzanian rainy season. However, showers tend to be short and periodic, primarily only taking place in the evening. So, as long as you plan your days accordingly, the weather is unlikely to cause any disruption to your adventure.
Another reason why October might be the best time of year for safari in Tanzania is that the jacaranda trees come into bloom, beautifully adorning the landscape with flourishing purple flowers. 
December also offers a unique, colourful beauty as the flame trees come into bloom, decorating the area with dazzling red blossoms. Additionally, the festive season is also a fantastic time to go birdwatching in Tanzania as many migratory species arrive in the area. 
While the thriving vegetation makes for beautiful scenery, it makes it a little more difficult to spot creatures, as they lurk amongst the vegetation and tall grasses.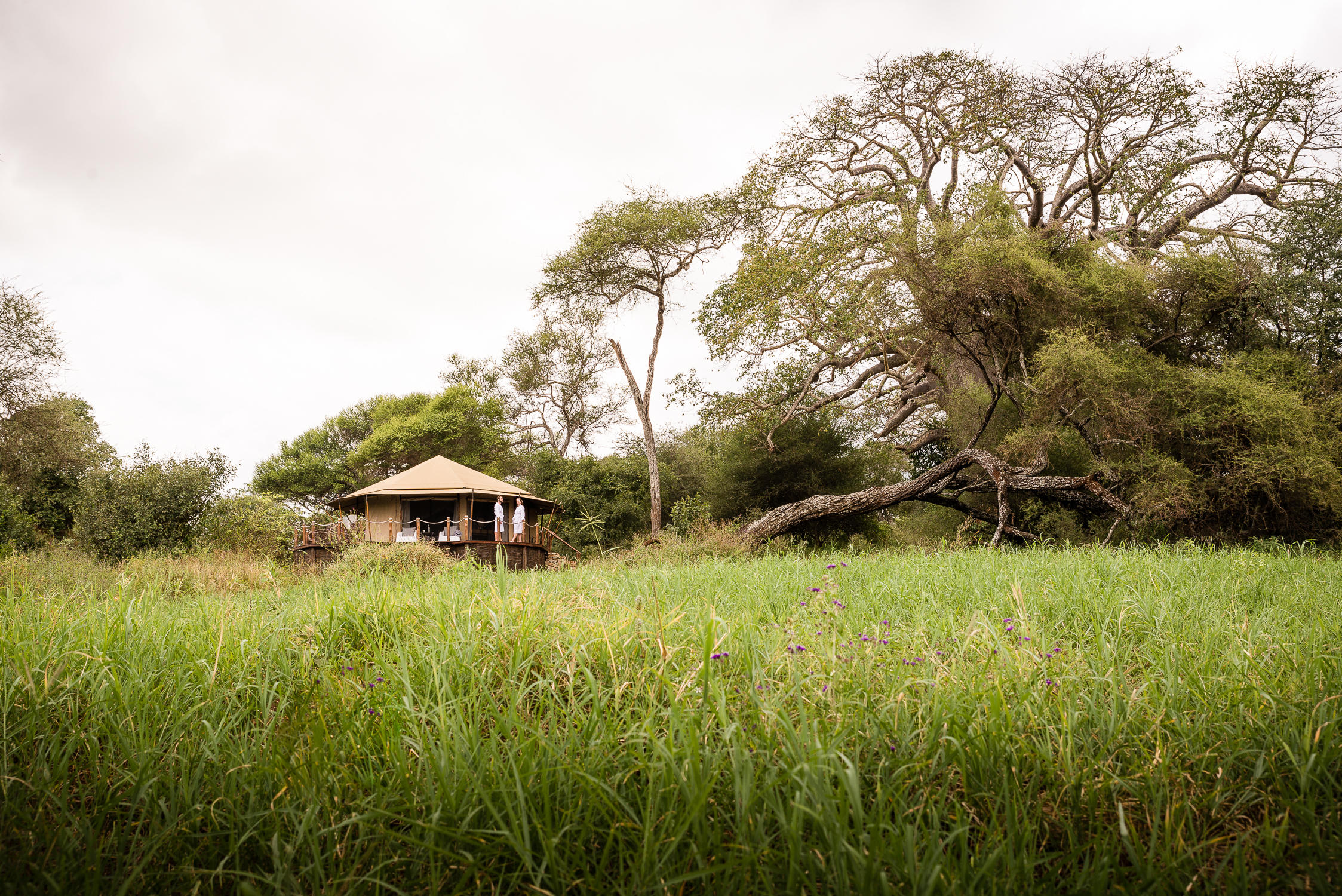 January to February 
January and February are two of the best times to do a safari in Tanzania as you will be able to see the landscapes in a whole new light, cloaked in flourishing green vegetation. Temperatures also climb higher, with average figures closer to 30°C.
You will want to raise your eyes to the skies as many migratory birds arrive in the parks during this period. One of the primary reasons why many see January and February as the best time of year to safari in Tanzania is that this is peak calving season.
You will be able to see all sorts of newborn creatures at this time of year, including baby wildebeests. Watch as the adorable hoofed creatures stumble and take their first steps under the watchful eye of their mothers.. 
Predator action also tends to reach new heights in January in February, with lions, cheetahs and leopards just some of the creatures to be seen prowling the landscape. The heat is one of the main drawbacks of going on a safari holiday to Tanzania during these months.
Be sure to pack plenty of suncream, hats and breathable clothing to stay as comfortable as possible during your stay.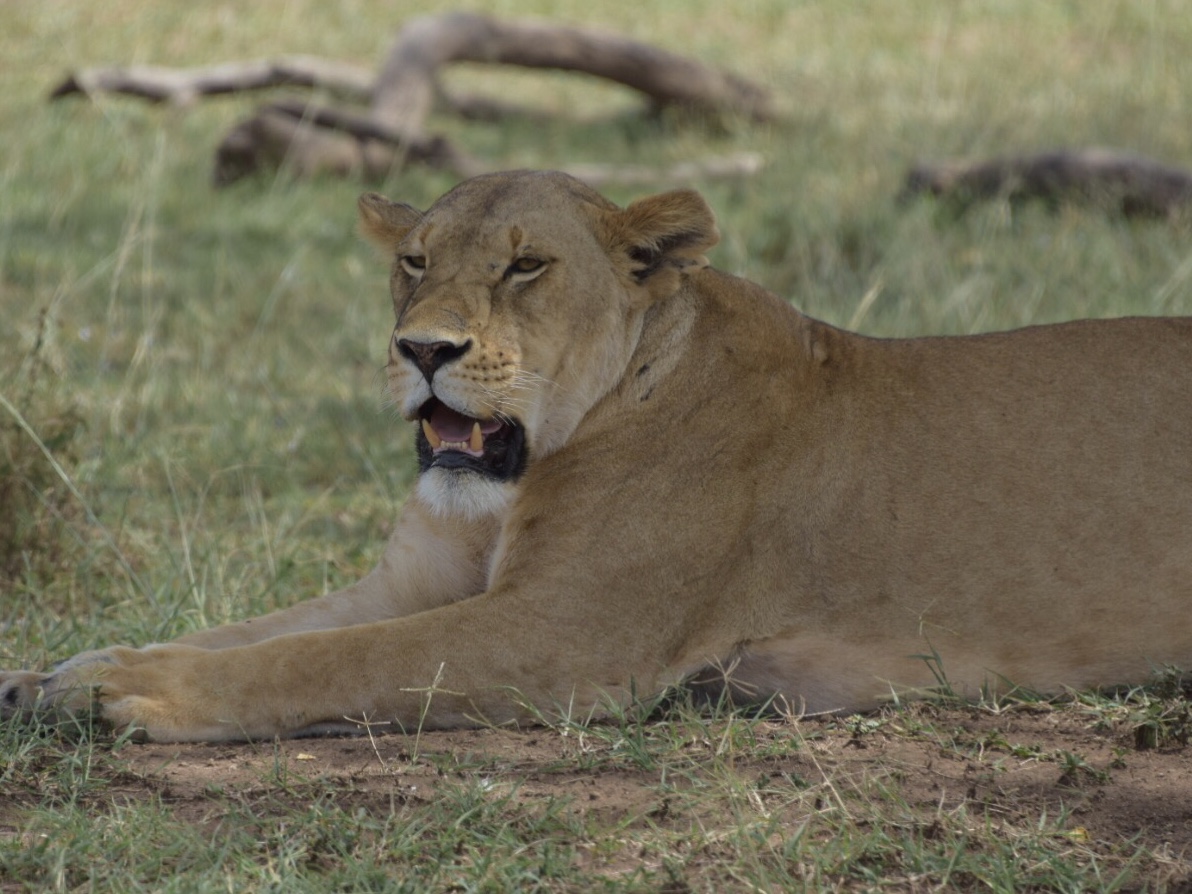 March to May 
March to May offers the best time of year to go on safari in Tanzania if you want to see the parks at their quietest. This period falls under one of the quietest visiting seasons as many travellers are put off by the reports of rain
After all, March, April and May fall under the country's wettest season, when showers are long and commonplace. You may also find it difficult to stay in the best safari lodges in Tanzania during this period, as many shut up shop due to the lack of visitors.
That being said, if you are able to secure accommodation and are adaptable enough to not mind having to accommodate potential schedule adjustments due to the rain, March to May might be an ideal time to visit.
You will get to see the parks in a way that many miss out on, with thick grassy plains, thick woodlands, gushing rivers and gorgeous colourful flowers taking over the parks. With very few choosing to visit during this period, you will be able to enjoy having the landscapes almost entirely to yourselves.
While this picturesque scenery comes at the cost of making the animals harder to spot, this is nothing that an experienced safari guide cannot handle. You will also be able to enjoy lower prices during this time.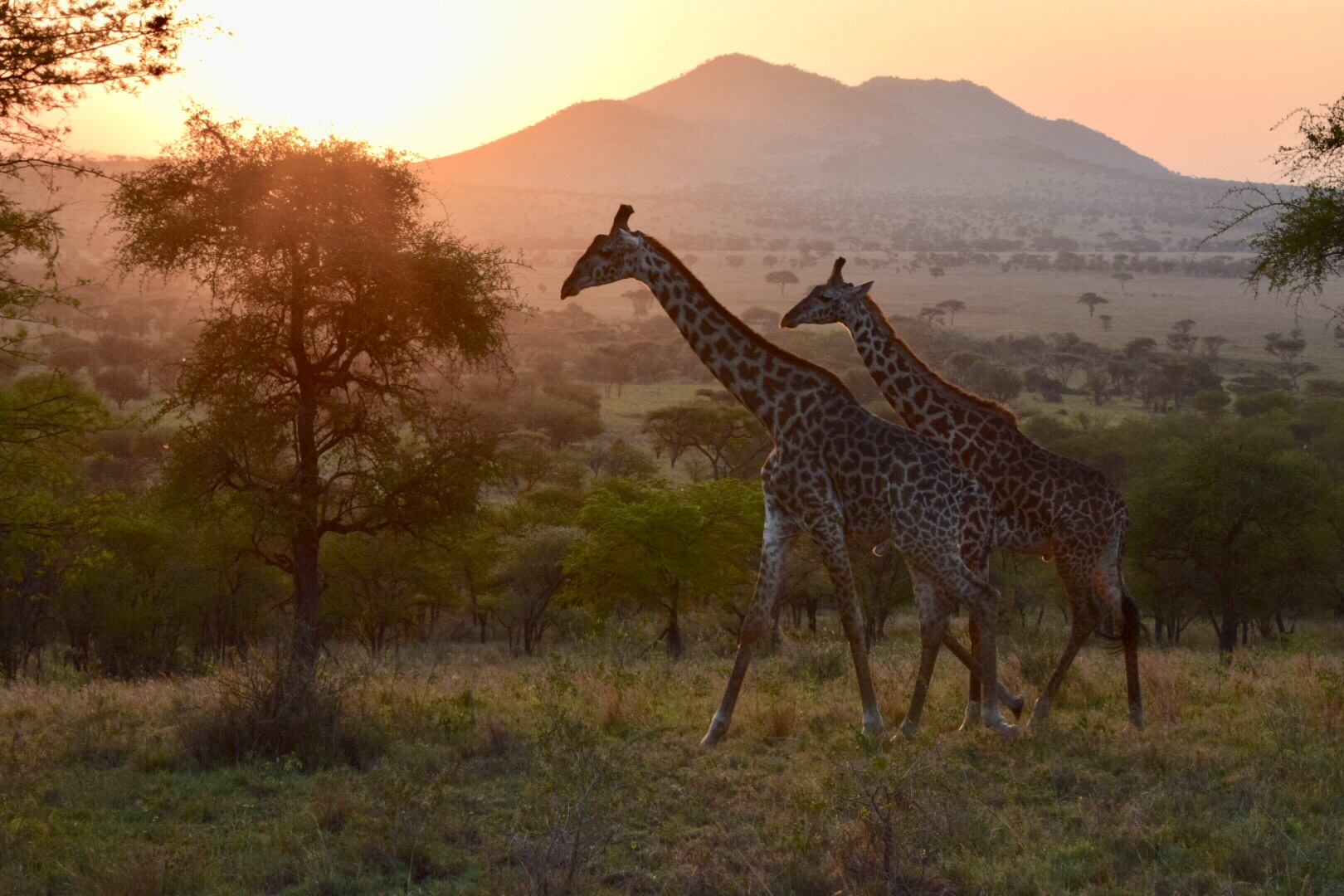 What to Pack for Safari in Tanzania
If you're wondering how to plan a safari in Tanzania then you are also likely wondering what to pack. We have outlined some essentials below.
Layers of Clothing
One of the important things to remember is to bring layers. Temperatures often drop significantly at nighttime and in the early hours. This means you will want some extra layers to pull on for evening sundowners and morning or nighttime game drives. 
A waterproof coat or jacket is a must. The last thing you want is to find yourself caught in a sudden rain shower. To ensure the weather doesn't dampen your experience, do not forget to pack a light waterproof coat or jacket.
Sun and Bug Protection
One of the most important things to remember when packing for a safari in Tanzania is sun cream. You will be spending long hours outside under the African sun and do not want to end up getting burnt. 
To ward off insects and remain as comfortable as possible, you will also want to bring insect repellent or bug spray.
Summary
Tanzania is a spectacular safari destination, perfect for families, friends and couples. An unspoilt wildlife paradise, you will be able to tick off seeing everything from lions to zebras and elephants to wildebeests in this natural utopia. With so many exciting creatures to see, it comes as no wonder why Tanzania is one of the best family safari destinations in Africa.
However, the experience you have in this magnificent corner of the world highly depends on when you choose to visit. You may want to prioritise seeing baby animals, colourful flowers or migrating wildebeests. Whenever you choose to go on a safari in Tanzania, prepare to be taken on a truly unforgettable adventure amidst glorious natural surroundings.
Wanting to set off on a safari holiday to Tanzania? Take a look at our terrific range of safari itineraries and accommodations in the country, or get in touch with our experts for help planning a spectacular trip to this natural paradise.
Some images used in this blog are the property of our partners. Please contact us for more details.
Tales from the Coral Tree
Our expert knowledge makes it possible.