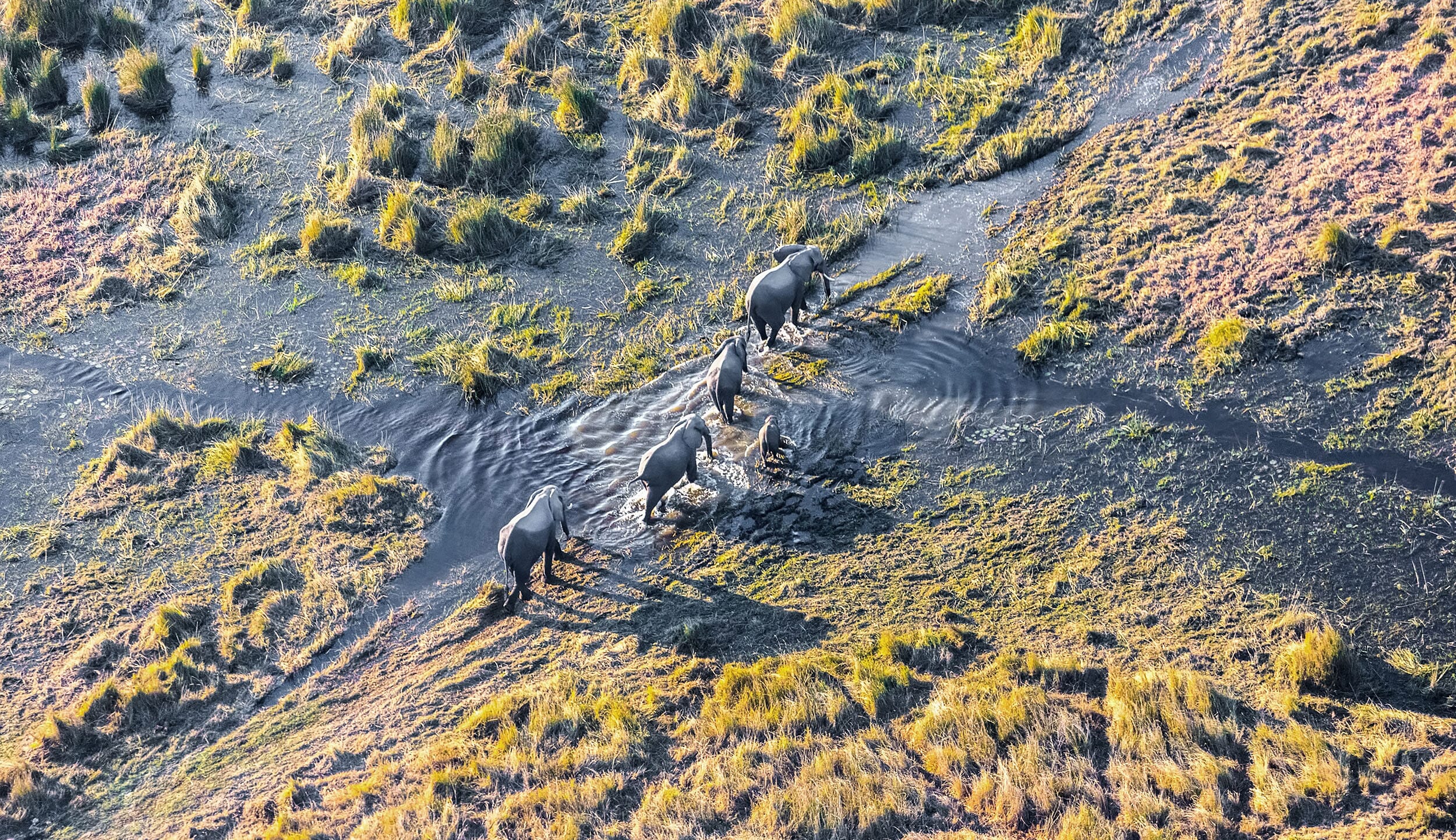 Moremi Game Reserve
The heart of the Okavango Delta
Overview
Moremi Game Reserve safaris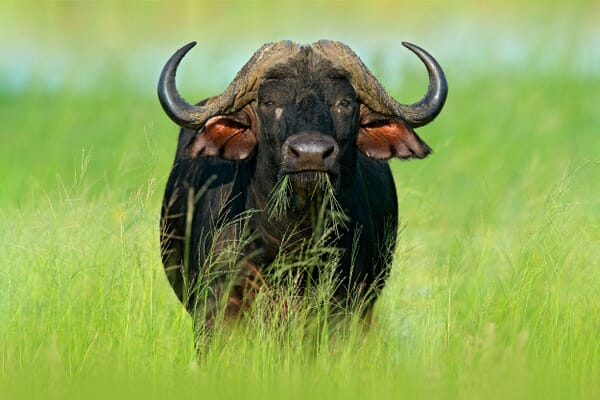 The Moremi Game Reserve was the first wildlife sanctuary to be declared by a resident African tribe. It still boasts one of the richest and most untouched ecosystems in Africa.
Protected since 1963 thanks to the BaTawana people, Moremi's landscapes have remained as diverse as its wildlife. This is saying something, as the Big Five find themselves surrounded by a seemingly endless array of other rare and marvellous wildlife.
Your Moremi Game Reserve safari might range from horizon-filled savannahs to lush floodplains and fairytale lagoons such as Xakanaxa and Godikwe.
Moremi is known as the heart of the Okavango Delta and it certainly holds a special place in our hearts as an unforgettable wildlife destination.
Overview
Moremi Game Reserve safaris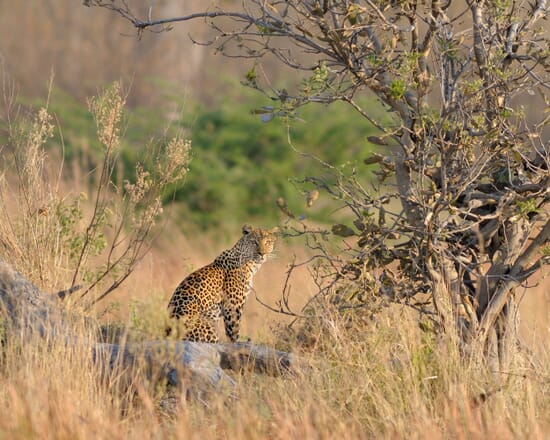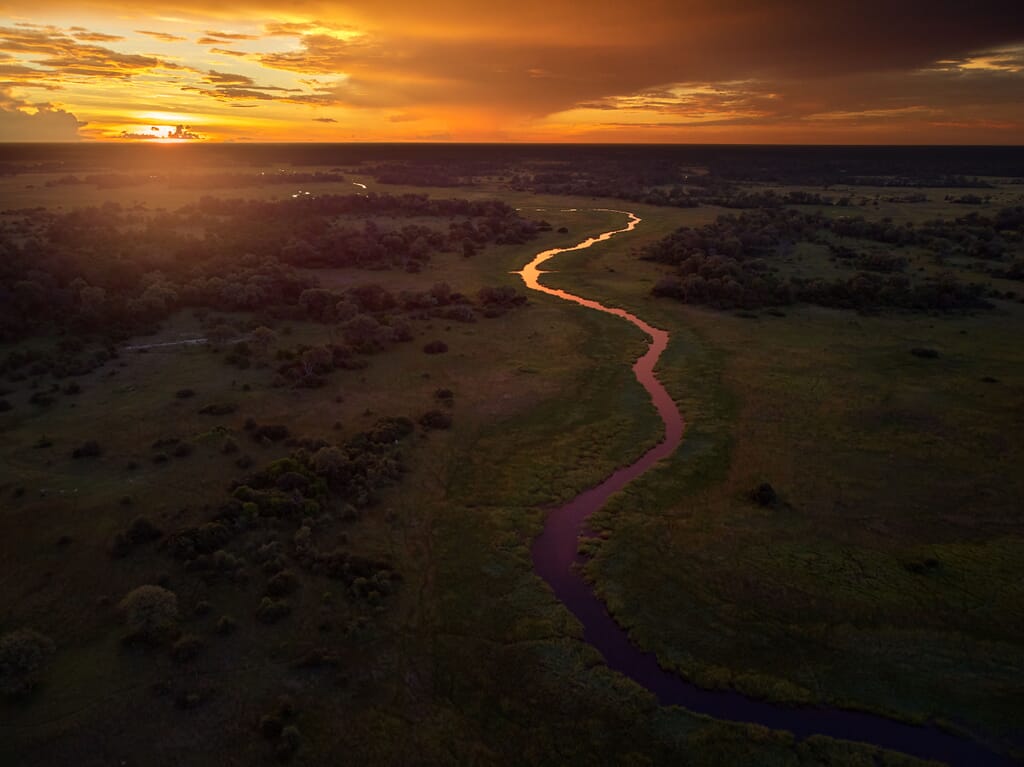 Where is the Moremi Game Reserve?
Travellers on a Moremi Game Reserve safari usually fly into Maun in Botswana, and then take a charter flight to their specific lodge or campsite.
The Moremi Game Reserve covers around 5,000 square kilometres within the larger UNESCO-listed Okavango Delta, making it a relatively small wildlife sanctuary. However, this diverse landscape has been protected so effectively that it remains one of the best game-viewing locations in Africa, and it also happens to be the most accessible part of the Delta… as long as you fly.
We strongly suggest that travellers charter a light aircraft for your Moremi Game Reserve safari, instead of self-driving. Chartered flights come with costs, of course, but the view of the lagoons from above is more than worth it. More importantly, some camps are fly-in only and the terrain can be very difficult even in a 4×4.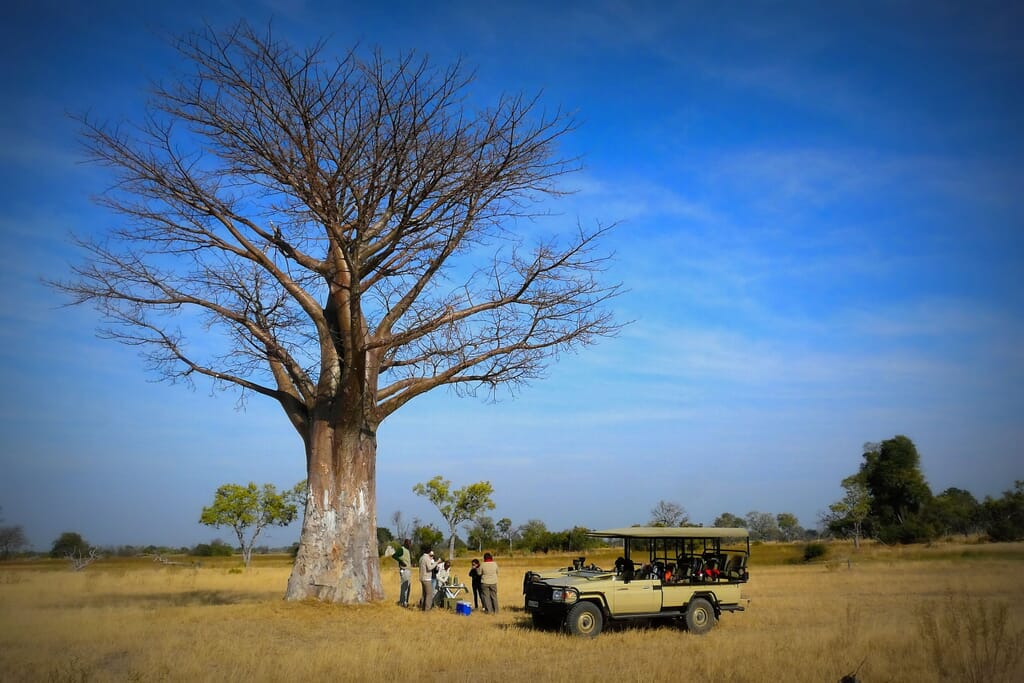 What to do in the Moremi Game Reserve?
If you're booking a luxury safari holiday and are hoping to fill your days with unforgettable African adventures, you can be confident that you won't run out of inspiration in Moremi.
Paddling in a dug-out Mokoro canoe through peaceful, reed-lined channels is one of the more distinctive activities within the Okavango, but river safari cruises and helicopter safaris are equally popular when the water is high.
During the drier season and the savannah areas, travellers can experience hot air balloon safaris, horse riding, and long or short guided safari walks. Some activities are only available in private concessions or at certain times of the year, and be sure to check the age limits on each activity if you are travelling as a family.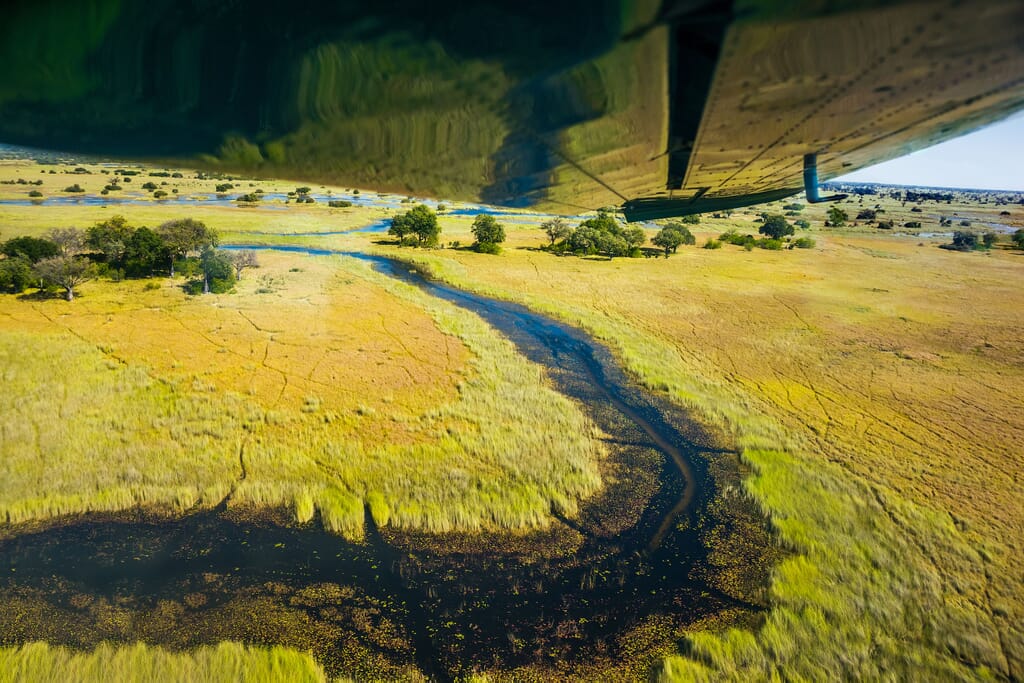 Best time to visit?
Like the rest of the Okavango Delta, Moremi is heavily seasonal. The most popular times for Botswana luxury safaris tend to be during the dry winter season (June to October) when the migrations arrive. However, the heart of Moremi is green all year around, which makes it a perfect safari destination out of season, as much of the wildlife never leaves. Birding tends to be best in the green season (November to March), and some lodges close between January and March.
Southern Africa's rule of thermometer: October-November are the hottest month; June-August are the coldest.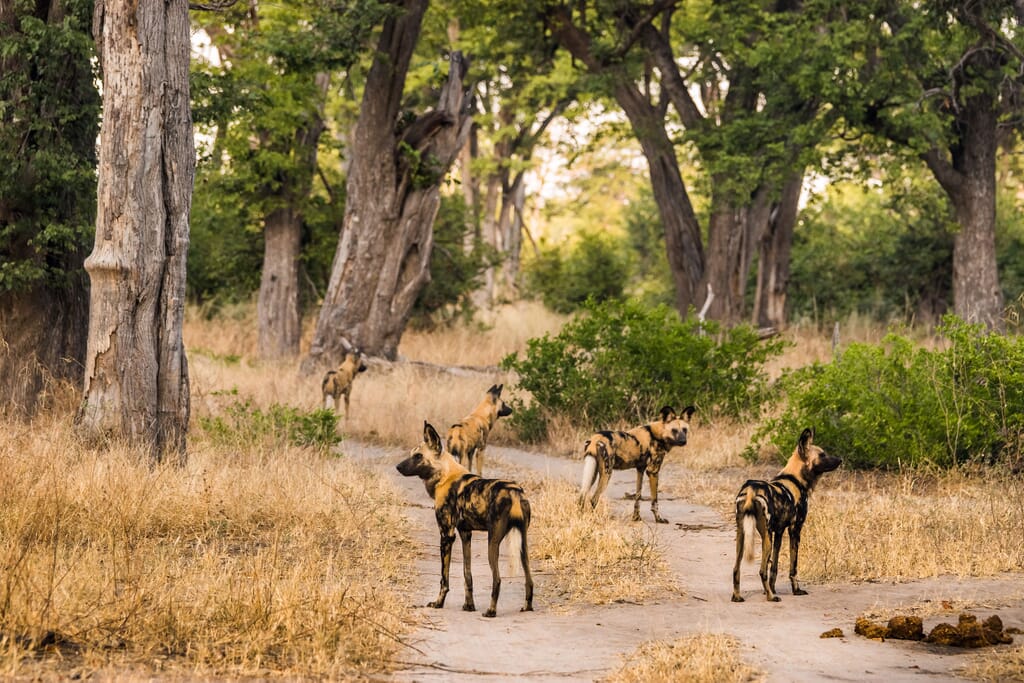 Who should visit?
There is no chance of boredom on a family safari holiday in Moremi.
This sanctuary might almost have been designed as a playground for (almost) all ages, as it is filled with a seemingly endless array of landscapes, wildlife, and experiences.
Many of the camps specialise in family safaris, with interconnecting tents and specialist guides who know just how to entertain and safeguard the most curious of children.
Thanks to Botswana's fierce conservation policies, you can also be confident that your family's wonderful safari experiences in Moremi will contribute to the protection of this wild space for years to come.
Start planning
Why travel with Coral Tree?
We are the specialists in luxury Africa family safari holidays
We are Africa experts and also parents. We understand what makes a memorable family adventure.
Our knowledge and connections are unsurpassed
We have been living and working in African tourism for over two decades.
Every journey is tailored with your specific wishes in mind
No off-the-shelf packages or cookie-cutter itineraries. Unique family safaris.
Each trip funds grassroots conservation and girls education projects
You pay no more for the privilege, we support causes close to our hearts.