Amboseli and Chyulu Hills
Feel the Kenya family safari magic unfold in big tusker territory
Overview
Amboseli and Chyulu Hills family safari holidays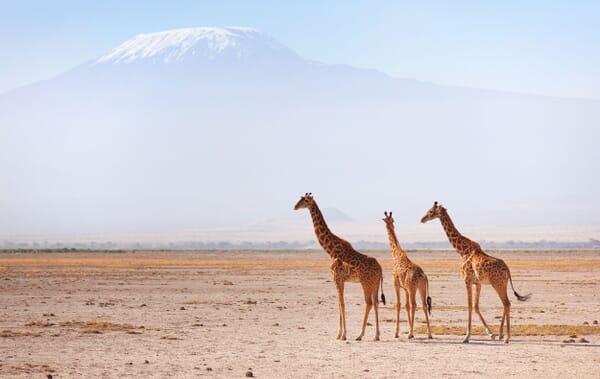 Get ready for spellbinding vistas, an ethereal landscape and a wild abundance of beauty.
As Kenya family safari destinations go, Amboseli and the Chyulu Hills are spot on.
There's good reason Amboseli is the country's second most popular park: it's easy to get to and the wealth of wildlife is spectacular.
We love that you can dip into the private conservancies too, for an extra touch of exclusivity and freedom.
Read more
The Chyulu Hills, which separate Amboseli from Tsavo, are a stunning range of volcanic cones. Amboseli on the other hand is characterised by bold red earth and dramatic dried lake beds juxtaposed by bright green swamps. These are fed by the meltwaters of Mount Kilimanjaro, presiding majestically over the park, and the landscape's stark beauty lends itself to a stunning Kenya family safari.
Documentaries have been made about its famed elephants, and, rhino aside, the rest of the Big Five can be spotted here. The rich water sources foster a glorious abundance of birdlife.
Staying within Amboseli National Park means you have all the attractions on your doorstep, but for a Kenya luxury safari the neighbouring private conservancies are more exclusive and grant access to a wider array of activities. Chyulu Hills National Park is spectacular for its scenery, and unusual excursions such as visiting lava caves.
July to October's dry season game viewing makes this period excellent for a Kenya family safari. From November to May the rain settles the dust, unveiling magical Mount Kilimanjaro if you time it right — but by the time April and May roll round, it can get a little wet and access can be difficult.
The freedom of private conservancies is an ideal attribute for a family safari holiday: think camel safaris, biking and horse riding, for example. This part of the world is also home to the Maasai and walking wild with them or visiting their communities is a deeply enriching experience.
Overview
Amboseli and Chyulu Hills family safari holidays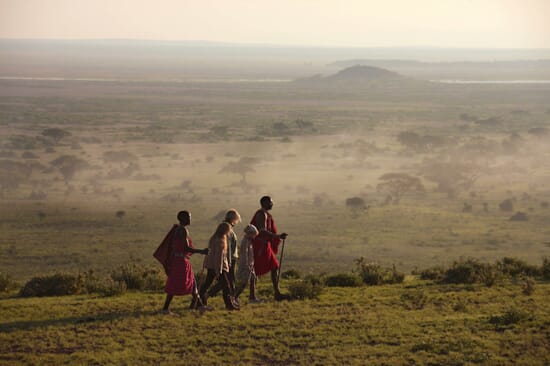 Experiences
Our favourite Amboseli and Chyulu Hills experiences
Take a walk in the bush with an expert guide, observe incredible birdlife, and visit Masai communities to learn more about their culture.
View all experiences
Places to stay
Recommended accommodation for your Amboseli & Chyulu Hills family safari holiday
Places to stay
Recommended accommodation for your Amboseli & Chyulu Hills family safari holiday
Why travel with Coral Tree?
We are the specialists in luxury Africa family safari holidays
We are Africa experts and also parents. We understand what makes a memorable family adventure.
Our knowledge and connections are unsurpassed
We have been living and working in African tourism for over two decades.
Every journey is tailored with your specific wishes in mind
No off-the-shelf packages or cookie-cutter itineraries. Unique family safaris.
Each trip funds grassroots conservation and girls education projects
You pay no more for the privilege, we support causes close to our hearts.