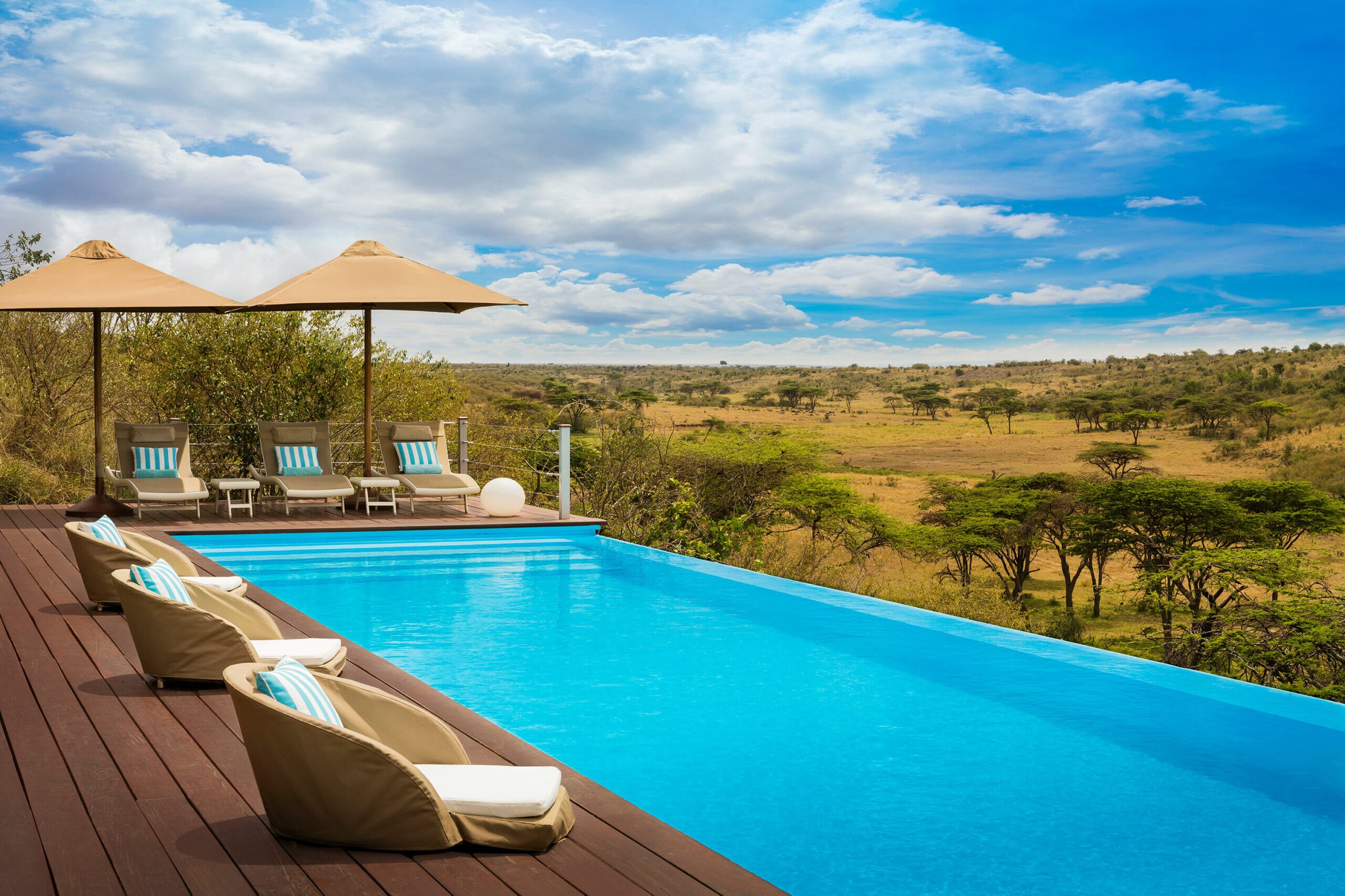 Mahali Mzuri
Elegant tented safari camp with a location that justifies its name - 'beautiful place'
Mahali Mzuri
This exceptionally-designed camp of Richard Branson's is one of our Masai Mara conservancy favourites due to its winning combination of location, service and overall quality.
The camp is small in size with only 12 tents, making it easy for staff to give the whole family the personal attention that makes a family safari holiday memorable.
All the tents are spread over the side of a hill, looking down over a waterhole, with the swimming pool set slightly below the tents.
You'd be forgiven for missing a game drive to enjoy the camp itself – not only is the pool area wonderful to relax in a view game from, the spa is incredible, and each tent has a huge decking area where you can sit and soak it all in.
Staying here gives you (and hardly anyone else) access to the private Olare Motorogi conservancy for wildlife viewing – there is so much to see here, and at the right time of year the Great Migration of wildebeest comes through as well. Night game drives are possible, as are all-day drives.
We would also recommend a visit to a local Maasai community – not only will you get a feel for local life, you can also visit the school, which the children (and adults) in the family often find an enlightening experience.
Plan your stay
Coral Tree luxury rating
Number of rooms
12 tents, with two family units
Location
Masai Mara
Child Policy
Aged 2 and over are welcome, those aged 2-6 need to be in a closed vehicle for game drives, which incurs an extra charge.
Why we love it
The most beautiful location, set on low rolling hills with a waterhole below. There is a lovely pool, the service is excellent and the family tent is very stylish and well laid-out. There are some very well thought-out children's activities, including their own spa menu!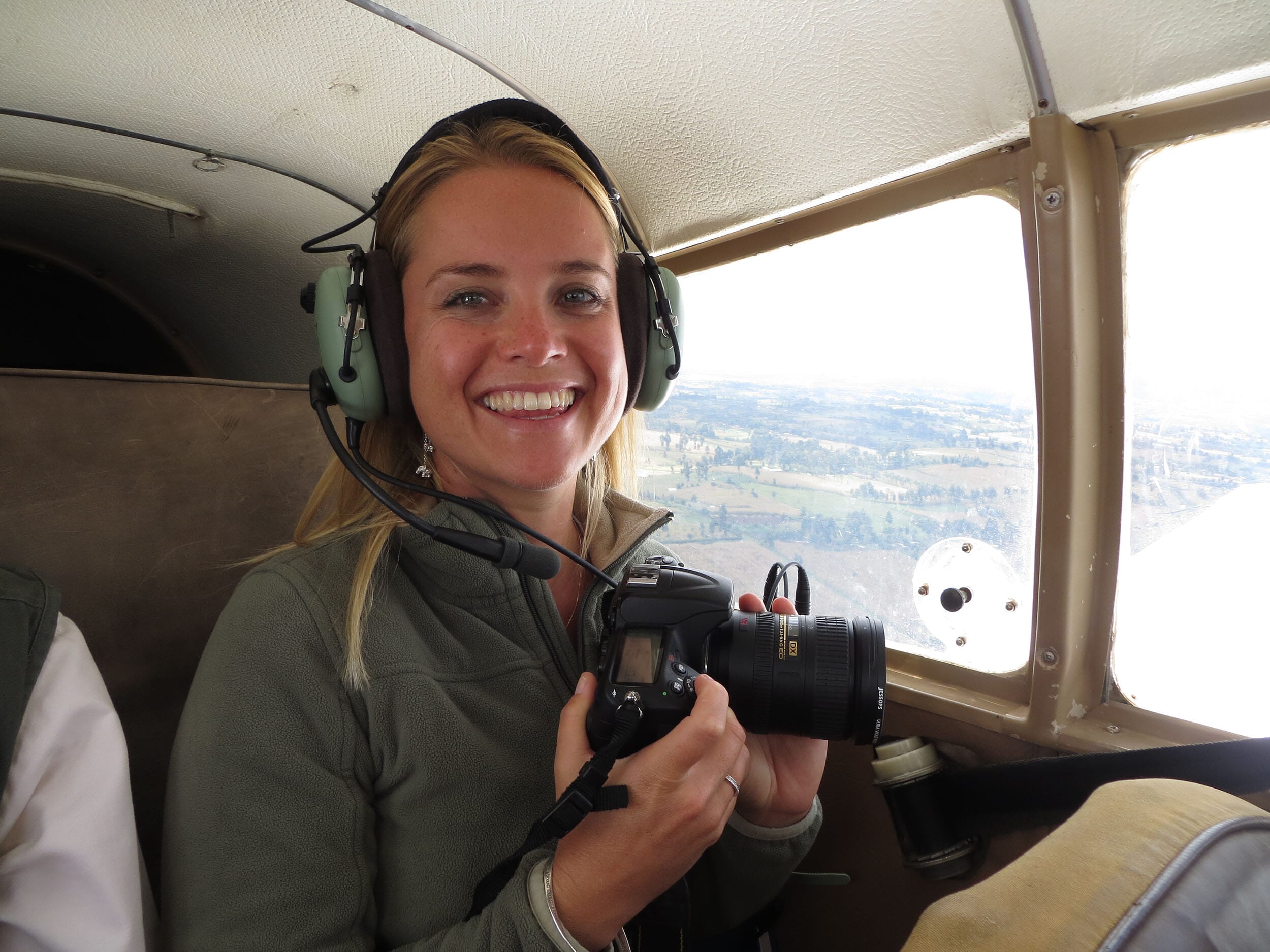 Key Highlights & Amenities
Fabulous location in a wildlife-rich private conservancy - game viewing from the pool is a must!
Bespoke Little Warriors program for kids - a range of activities on offer tailored to each 'Little Warrior'
Small camp with lots of facilities for all the family - we love the open bar area, and the spa using ethical African products for the treatments
Top-notch guiding, game-viewing vehicles and facilities in general - very hard to beat the quality of anything to be found here, as part of Virgin's Limited Edition Collection
Fun, quirky tents with an African feel - think beaded cushion covers and colourful fabric ceilings
Experienced and caring staff
Why travel with Coral Tree?
We are the specialists in luxury Africa family safari holidays
We are Africa experts and also parents. We understand what makes a memorable family adventure.
Our knowledge and connections are unsurpassed
We have been living and working in African tourism for over two decades.
Every journey is tailored with your specific wishes in mind
No off-the-shelf packages or cookie-cutter itineraries. Unique family safaris.
Each trip funds grassroots conservation and girls education projects
You pay no more for the privilege, we support causes close to our hearts.