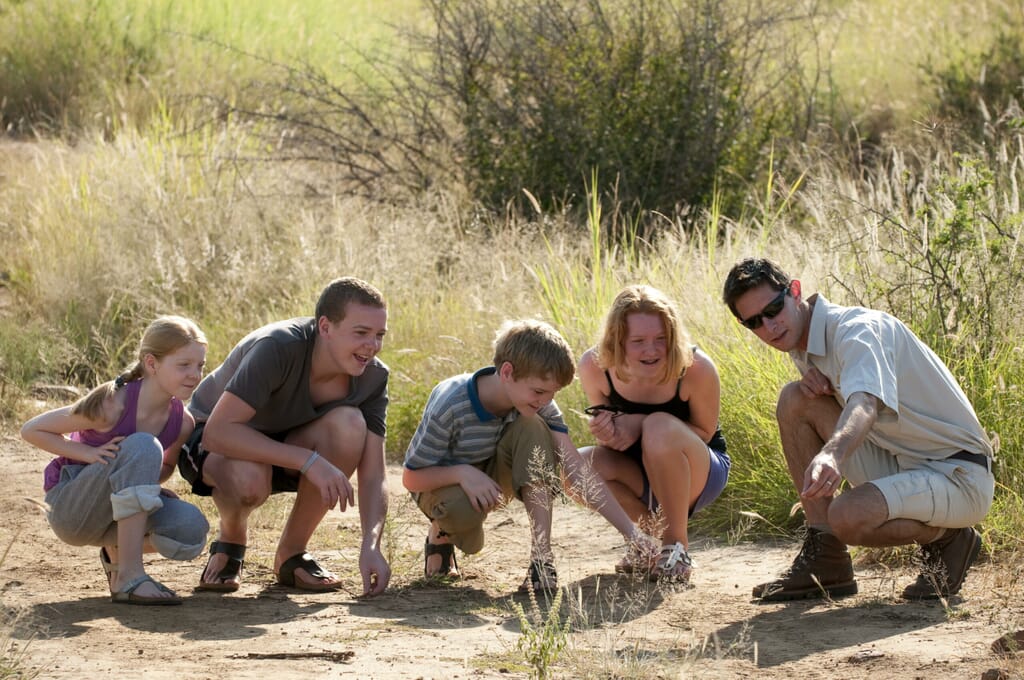 South Africa family safari holidays
Why South Africa family holidays should be top of the bucket list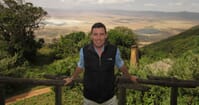 Mike
South Africa family safari holidays are perfect for first-timers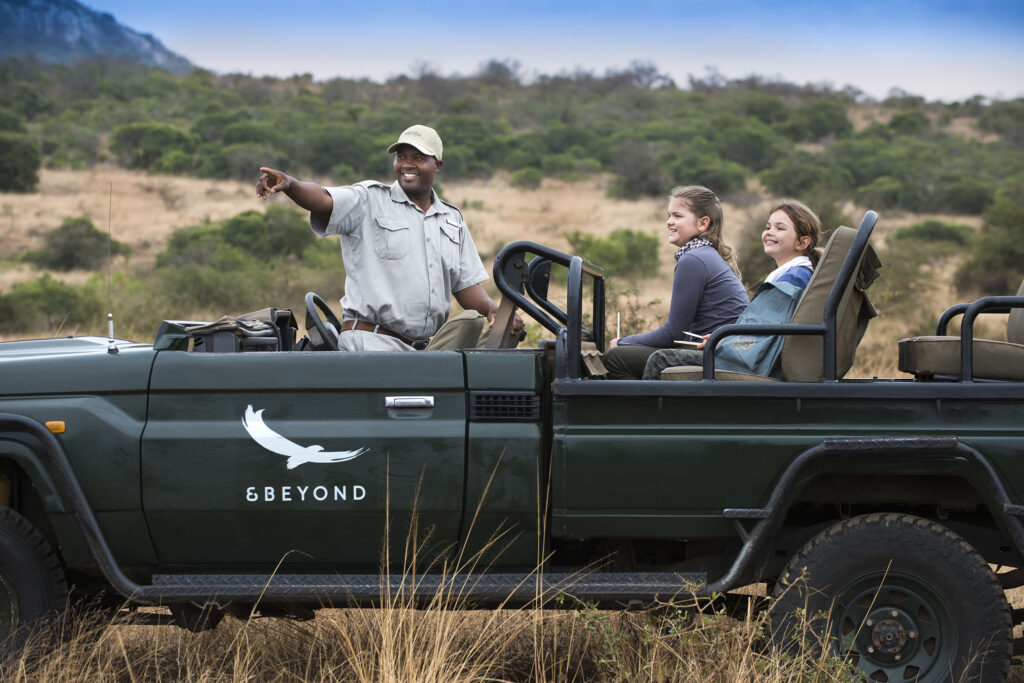 Many people ask us where is the best country for a first luxury family safari? Our answer, more often than not, is South Africa.
Nowhere else on the great African continent boasts such diversity of habitat, experience and wildlife in such accessible forms. Combined with a developed infrastructure and excellent transport links, South Africa family holidays are particularly appealing for those with young children.
Below, we explain why South Africa family safari holidays are perfect for first-time safari goers.
Why choose a South Africa family safari?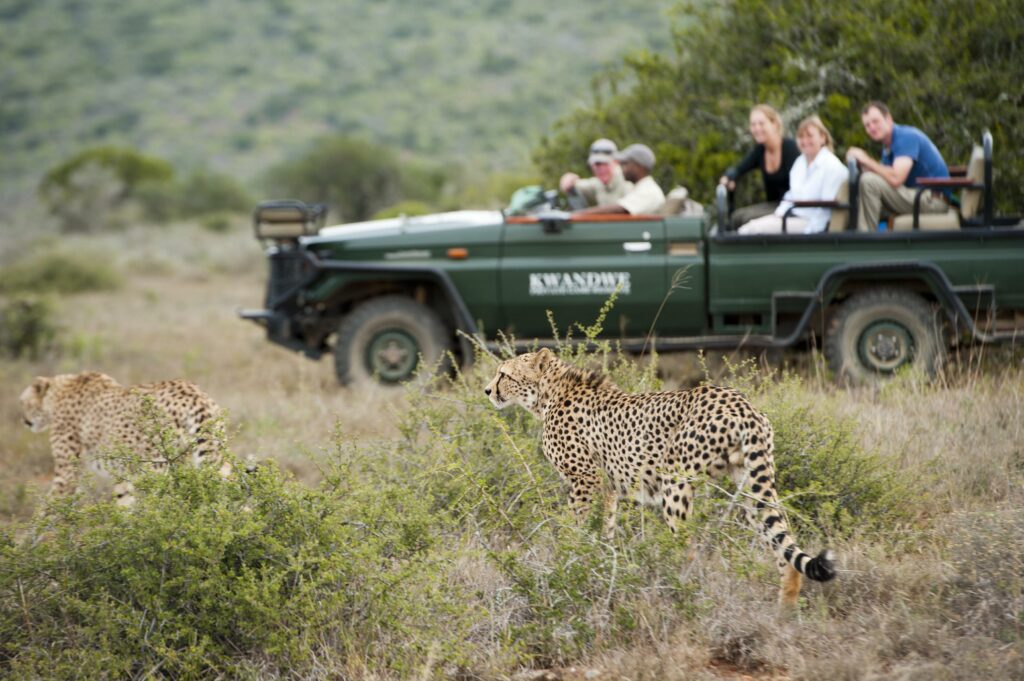 You've decided you want to take your family on a life-changing safari, but now you have to decide which of the numerous African safari destinations to choose.
South Africa is the natural first choice for many.
Blessed with incredible wildlife and plentiful opportunities to view big game species in their natural habitat, South Africa is also home to some of the most spectacular scenery on planet earth.
Its location at the southern tip of the continent, where two oceans meet, makes for a unique topography. The sheer vastness of the country means arid desert, lush mountain sides, thriving bush, and sunlit vineyards are all on offer.
Many wildlife areas attract visitors with reliable sightings of the Big Five – lion, leopard, elephant, rhino, and buffalo – however, there is so much more on offer that by the end your first South Africa family safari, you'll be thinking about the next.
Furthermore, South Africa is the most developed country on the continent, which means it's very easy to get around, by road, plane or train. If malaria is a concern, the country is also home to some sensational malaria-free game reserves.
So much more than a safari destination…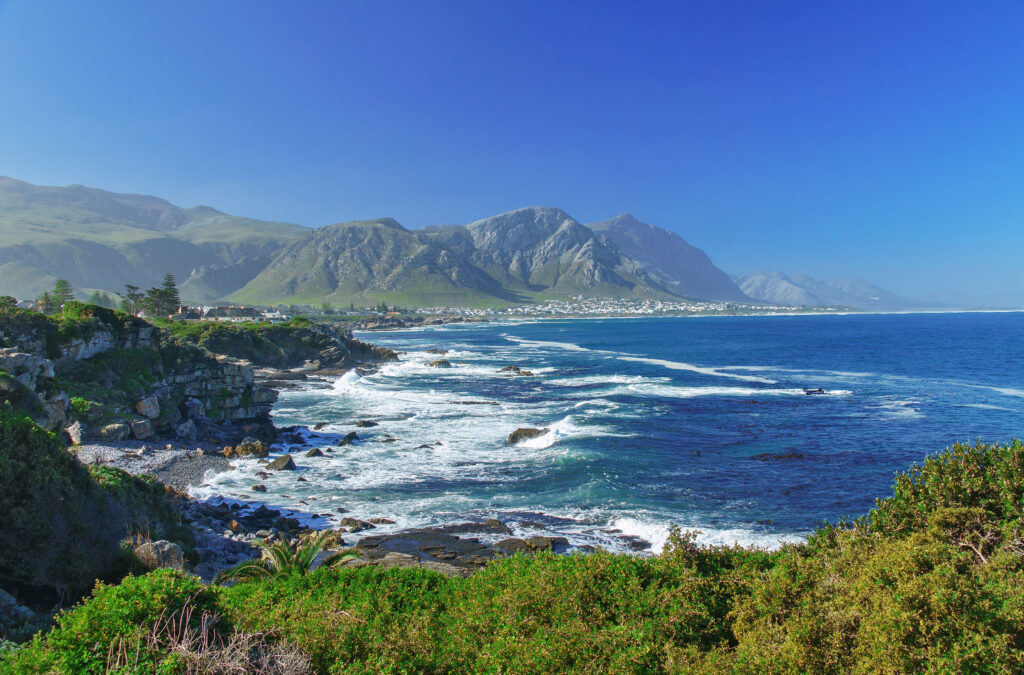 Perhaps more than any other country in Africa, South Africa offers so much more than safari for a first-time visitor.
Combining a family safari with the breathtaking cityscape of Cape Town is sure to delight travellers young and old. The 'mother city' is home to some of the continent's finest luxury hotels, as well as a unique topography in the shape of Table Mountain and the city bowl. A few days exploring the many attractions in and around Cape Town is a wonderful way to begin or end a South Africa family holiday.
Further afield, parents and grandparents can enjoy sampling the wares of the Cape Winelands, whilst the children enjoy the many family-friendly activities on offer beyond the wine tasting.
For the ultimate African road trip, head out along the Garden Route to explore the many charming towns and bays dotted along the Western Cape. Thrill-seekers can cage dive with great white sharks, whilst those looking for more sedate marine experience can indulge in a spot of whale-watching from the comfort of solid ground, during the annual migration from July to November.
Best South Africa family safari destinations
So, where in South Africa should be top of your list for a family safari? Below, we list a selection of our favourites.
Sabi Sands Game Reserve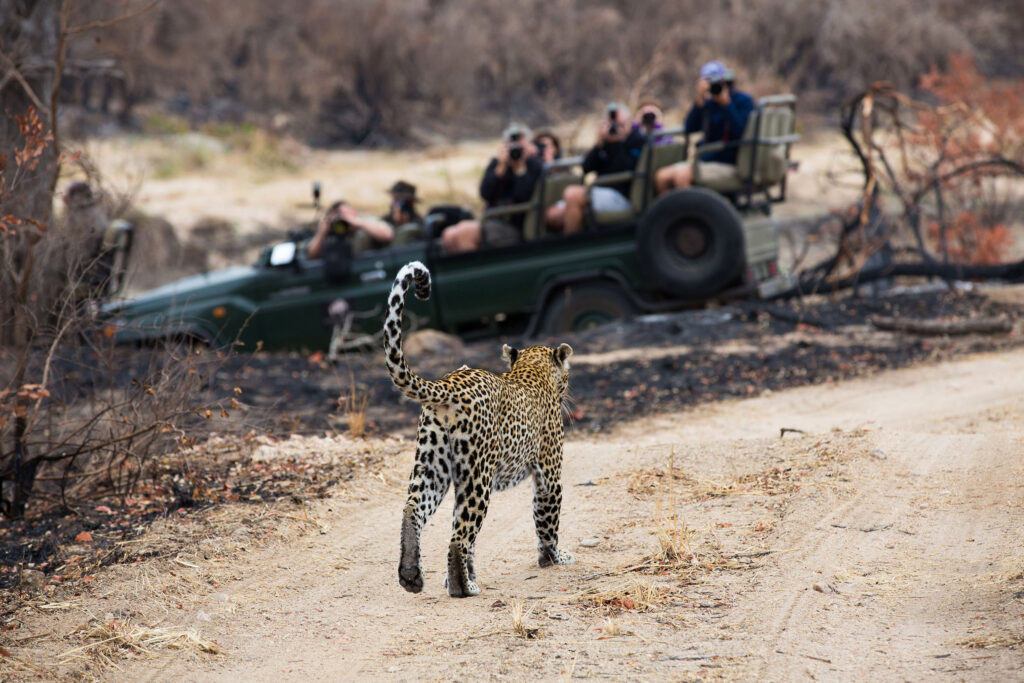 If you're looking for luxury and an unrivalled opportunity to see the elusive leopard, look no further than Sabi Sands Game Reserve.
Sabi Sands borders the Kruger National Park, and due to the lack of fences, shares the incredible wildlife of its neighbour. Animals roam freely throughout the area but the reserve itself is private, meaning only those staying in the exclusive lodges found here are fortunate enough to be able to explore it.
Nowhere else in Africa offers such reliable sightings of leopard, and the game viewing experience in general is second to none.
Madikwe Game Reserve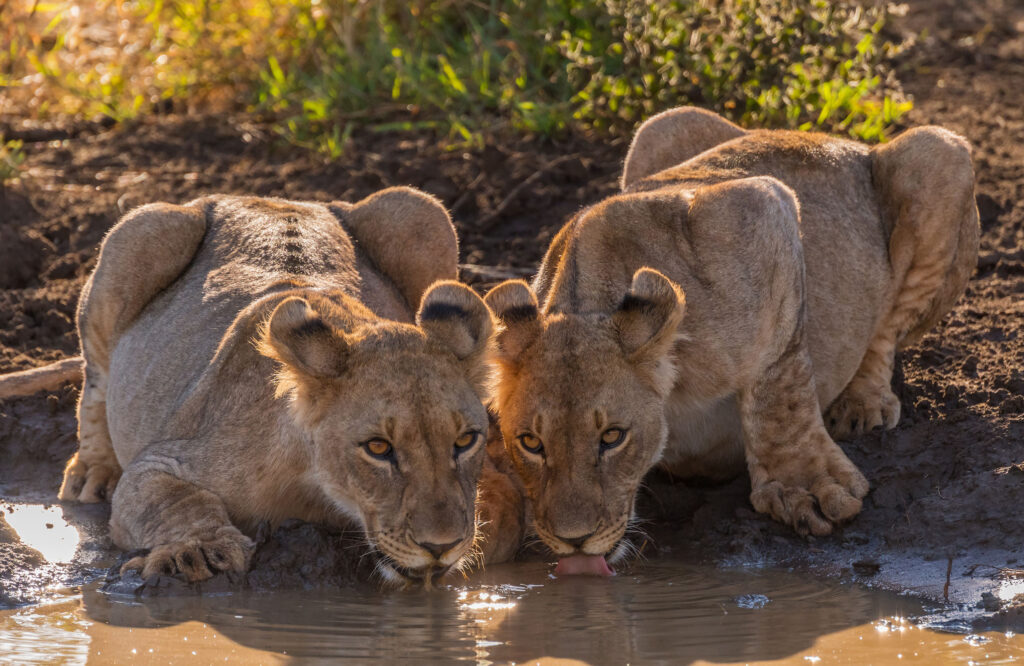 Found in the far north west of the country on the border of Botswana, Madikwe Game Reserve, is not as famed as its cousin the Kruger National Park, however, it delivers an exceptional Big Five safari experience with far fewer visitors.
The remote location ensures a feeling of true wilderness, and the game viewing is phenomenal. A big draw for families with young children is that Madikwe is malaria-free, which means no concerns about taking malaria medication.
Madikwe combines perfectly with Cape Town for a malaria-free family safari holiday.
Eastern Cape game reserves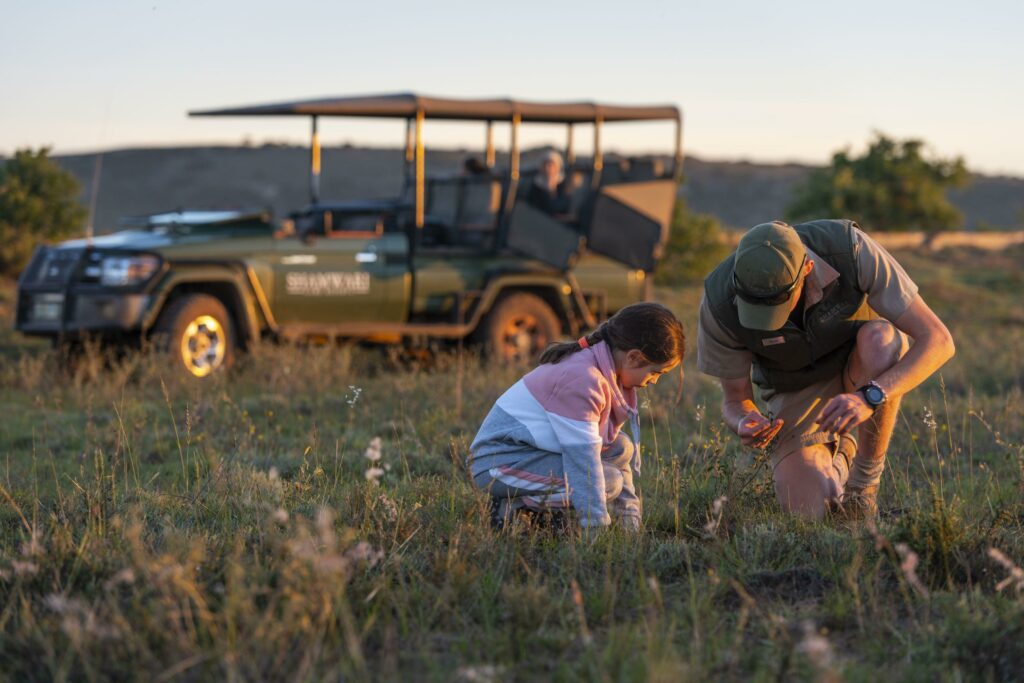 The Eastern Cape private game reserves, most notably Shamwari and Kwandwe offer a superb wildlife experience and are conveniently located at the eastern end of the Garden Route near Gqeberha (formerly, Port Elizabeth).
These private reserves were established for the purposes of preserving the Eastern Cape wilderness and the conservation ethos shines through to this day. Families with young children will find this area has particular appeal, with abundant activities specifically designed to keep developing minds enthused and engaged (no need for the iPad here!).
Furthermore, a driving holiday that connects Cape Town, the Garden Route and the Eastern Cape reserves will have something for everyone.
When to visit South Africa?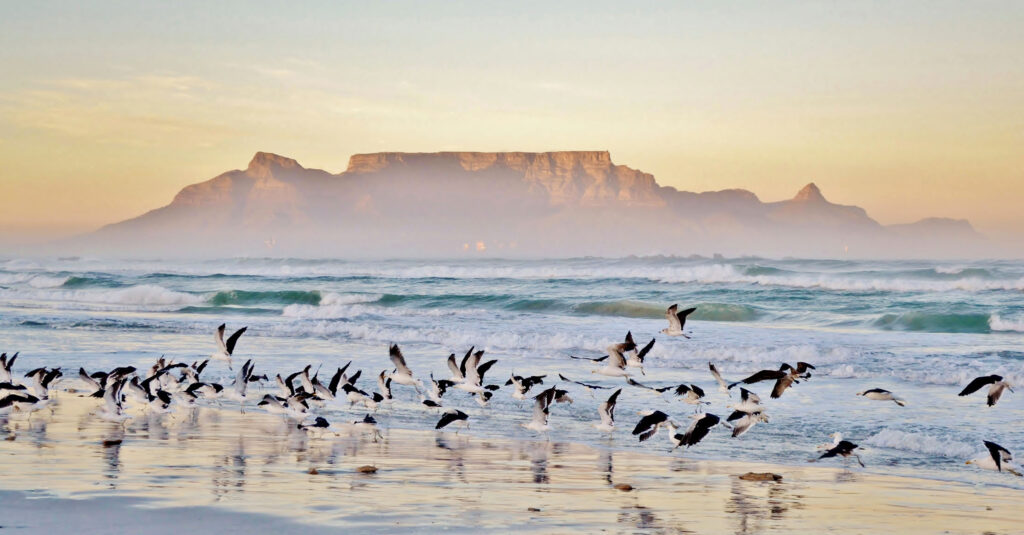 South Africa delivers fantastic family safaris all year round, so the best time to visit will depend on the kind of experience you're looking for.
Unlike many African countries, South Africa experiences distinct seasons. The summer months of November – March are delightfully warm and dry in Cape Town, whilst the dry winter months of June – September offer the peak wildlife viewing in many of South Africa's reserves.
Learn more by reading our best time to visit South Africa page.
Now start planning your own African family safari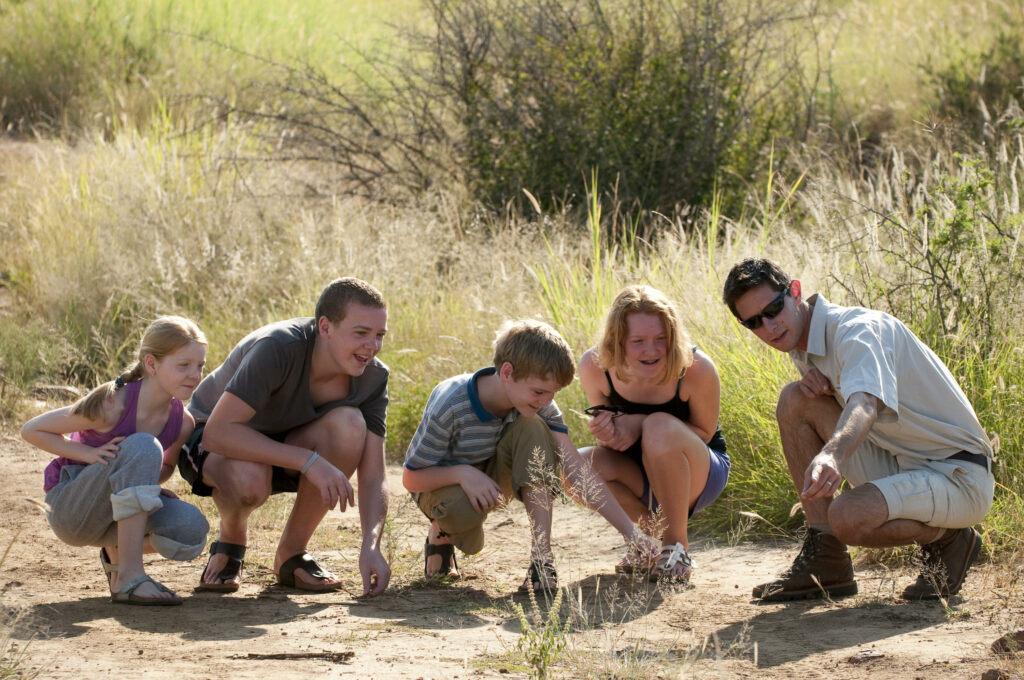 Hopefully, the above will have you excited and curious about a life-changing family adventure in South Africa.
At this stage, we recommend talking to an expert to start planning the details.
Here at Coral Tree, we are family safari specialists. We focus solely on unique African safaris for families.
All our family safaris are completely tailor-made. They begin with a quick consultation to learn a little about your hopes and dreams for such a special trip. From there, we'll create a personalised itinerary just for you.
If you'd like to learn more, please get in touch using the link below.
Request a quote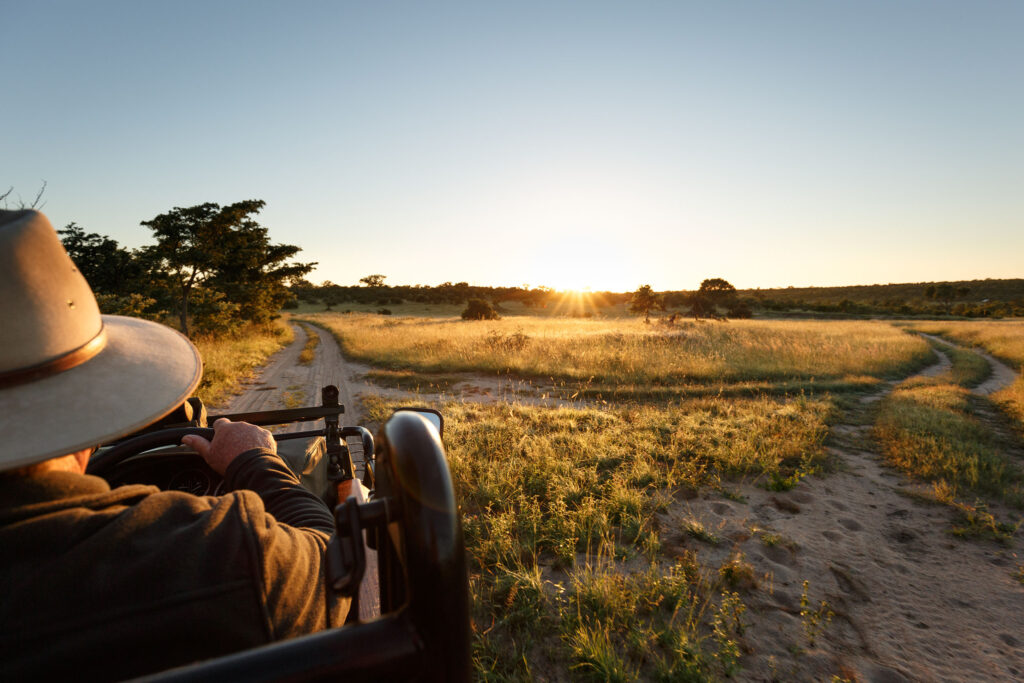 Some images used in this blog are the property of our partners. Please contact us for more details.
Related destinations
Tales from the Coral Tree
Our expert knowledge makes it possible.