5 Best African Family Safaris in 2023 & 2024
Fuel your wanderlust with our epic family safari adventures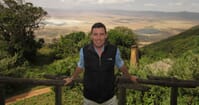 Mike
Many people ask us what are the best African safari tours for families, and what safari destinations are most suitable when travelling as a family. The answer will depend on many things, not least the age of all the travellers, and the kind of experience sought. Safaris, like families, come in all shapes and sizes.
Here at Coral Tree Travel, we are African safari specialists with a particular focus on life-changing family adventures.
A luxury family safari holiday is, quite simply, one of the most magical and rewarding travel experiences available. Many of us dream of seeing large African animals in the wild; sharing those moments with young inquisitive minds is sure to ignite a fire of curiosity and exploration for life.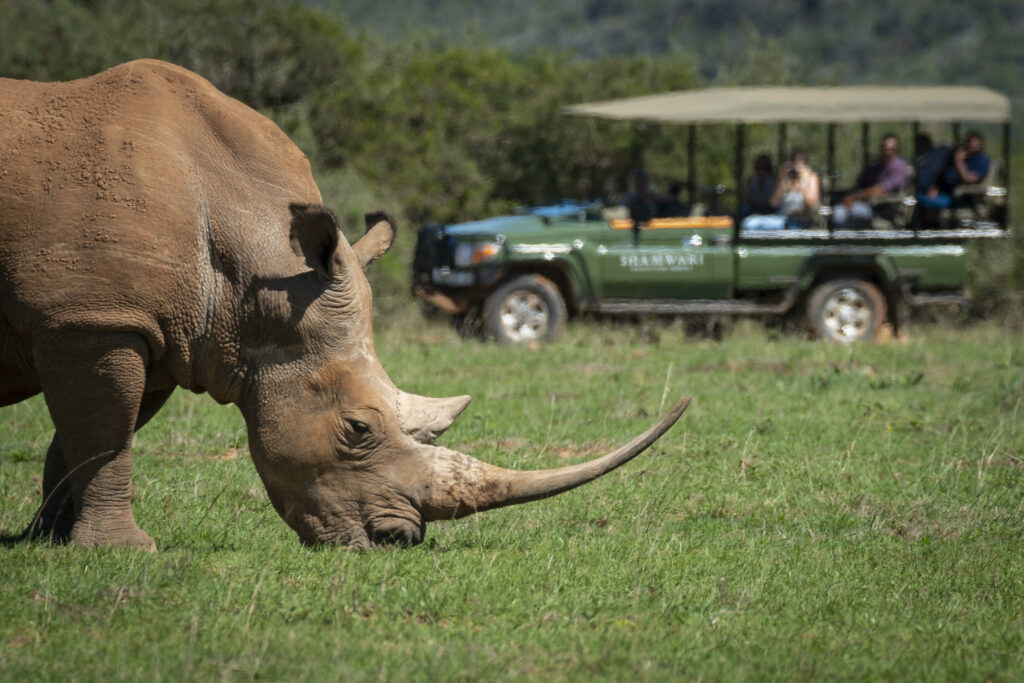 "Everything I was I carry with me, everything I will be lies waiting on the road ahead." – Ma Jian
Best African Safari Tours for Families in 23/24
Below, we shortlist some of the best African safari tours for families in 2023 and 2024. Where will your next adventure take you?
Tanzania is one of Africa's most evocative destinations: home to the annual great migration of wildebeest across the Serengeti, the natural wonder of Ngorongoro Crater, and the exotic spice islands of Zanzibar.
This incredible itinerary, our first in our short list of best African safari tours for families, takes in all of the above destinations, as well as the lesser-known but equally sensational Ruaha National Park (a Coral Tree family favourite!).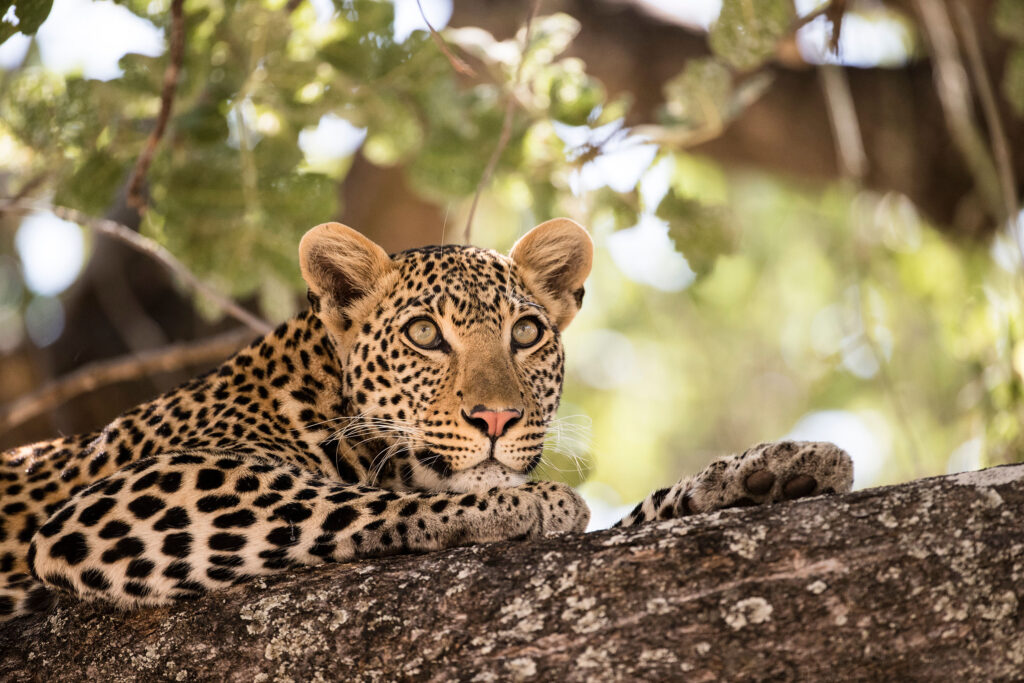 On this 14 night / 15 day tailor-made itinerary, you'll be able to enjoy some of the greatest wildlife spectacles on the planet, as well as guided walking safaris in remote wilderness. Furthermore, snorkelling and SCUBA diving opportunities in azure waters await at the end of your holiday.
Suggested accommodation
Perfect for: due to the wilder nature of travel in Tanzania, we recommend this African safari tour for families with children aged 10 and above.
Best time to travel: July to October are the peak months, however, the great migration is in Tanzania all year round, and the best snorkelling conditions are often in November and March.
Read more: Bucket list family safari Tanzania
If you're planning on travelling with children under 10 then look no further than Kenya for your African family safari.
Kenya has a huge diversity of wildlife, landscapes and cultures, and the country's long-established tourism industry means it's an accessible destination for families. With direct flights from the UK, it's particularly popular with British safari-goers.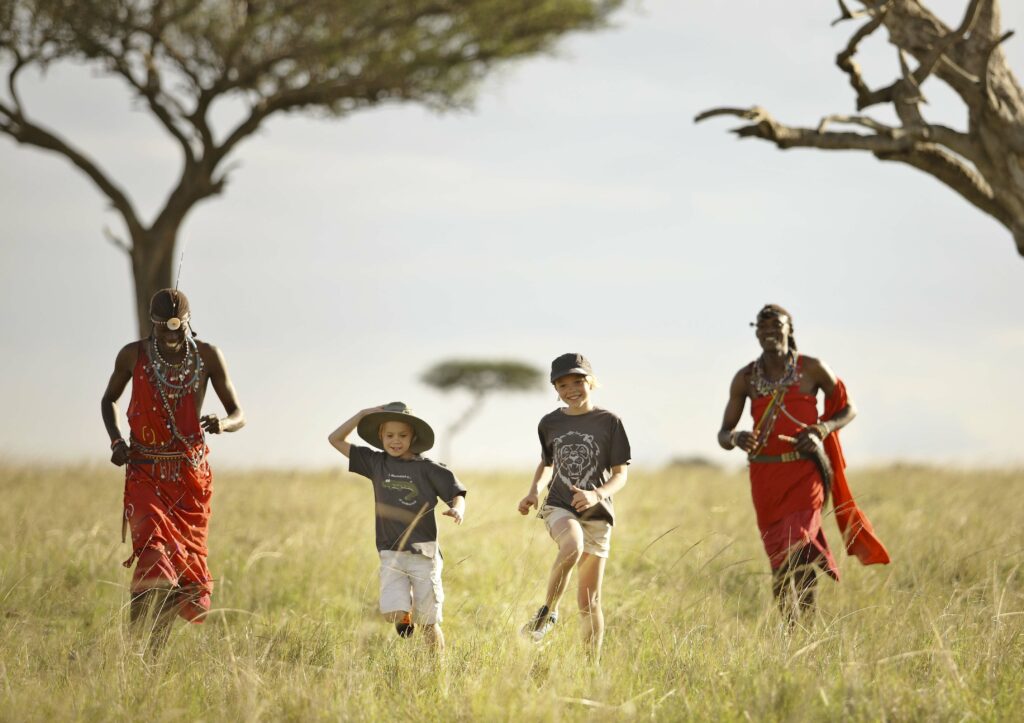 This incredible itinerary combines four nights in the world-famous Masai Mara ecosystem, with five nights on the spectacular Kenyan coast.
When travelling with young children, it's important not to drag them around the bush for days on end, so a high-impact, wow-factor safari destination is key. Water babies will also thank you for including some time at the beach after the safari has finished.
Suggested accommodation:
Perfect for: Kenya is an ideal destination for younger travellers, who will be blown away by the experience, however, this itinerary is also perfect for couples, older families, and honeymooners.
Best time to travel: July to October for peak wildlife viewing, however, the Masai Mara is phenomenal all year round and great value can be found outside of the busiest months.
Read more: Kenya safari and beach holiday
For many first-time visitors to the African continent, a South Africa family safari holds a lot of appeal. The Rainbow Nation, as it's known, has the most developed infrastructure of any sub-Saharan African nation, which makes it incredibly easy to travel around.
Cape Town is a city like no other, and a holiday destination within itself. The nearby Cape Winelands and Garden Route make for a stunning and accessible family adventure, filled with fun activities.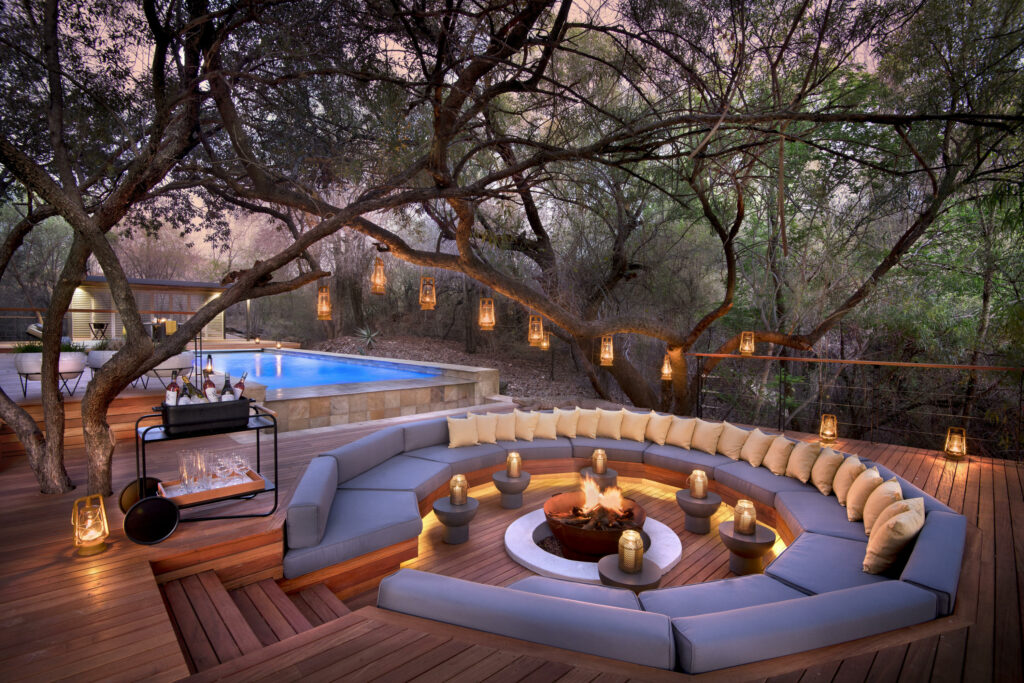 For parents of very young children, malaria risk can be a concern when travelling in Africa. Whilst preventative medication is now available for even the youngest of travellers, South Africa is home to many incredible malaria-free safari reserves, which removes the worry altogether.
This suggested itinerary features three nights in the glorious Madikwe Game Reserve, home to the Big Five and so much more. The safari is then followed by four nights exploring the epic cityscape of Cape Town in the company of a private guide.
Suggested accommodation:
Perfect for: Madikwe and Cape Town are ideal destinations for even the youngest of adventurers, but the private nature of the experiences included make this safari well-suited to families of all ages.
Best time to travel: This itinerary works well at any time of year. The driest conditions on safari are from July to October, but Cape Town can be wet and windy in those months. We like October for a good combination of conditions and a delightful half-term escape!
Read more: South Africa malaria free safari
For many families travelling to Africa, the thought that their visit will help in the preservation of nature's most endangered species is a motivating factor. Whilst many safari destinations boast incredible conservation credentials, we particularly love Kenya for its success in establishing community-driven protected areas.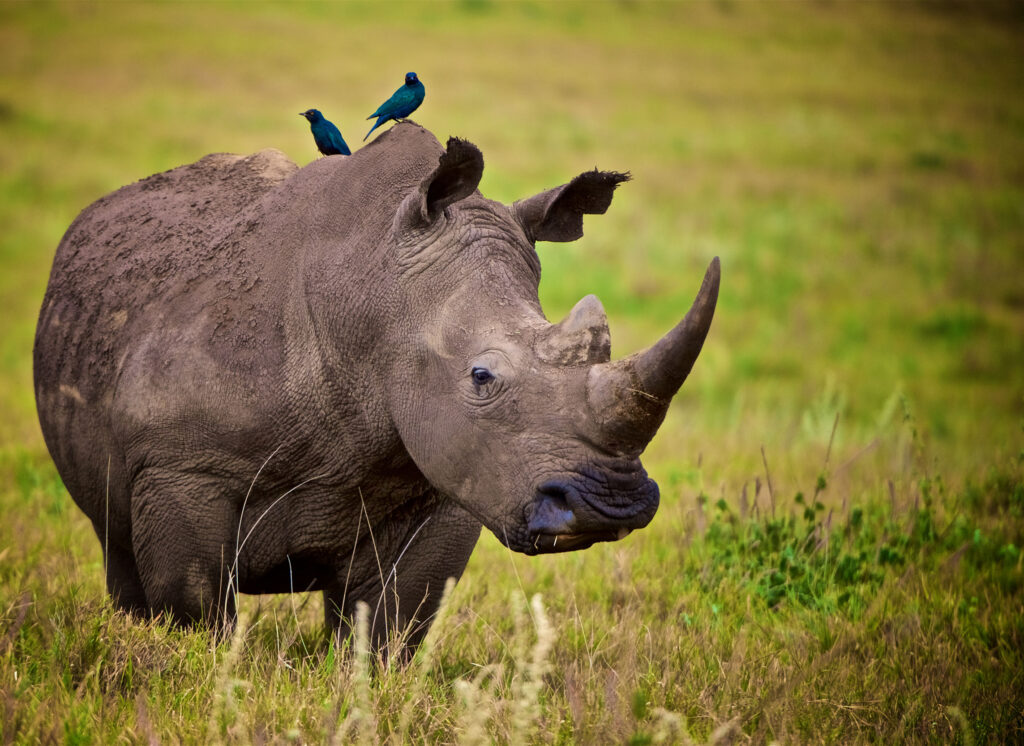 One such wilderness area is Lewa Wildlife Conservancy, one of Africa's most successful rhino conservation stories and now home to an abundant population of black and white rhino (we lost count of how many we spotted on our last visit!). A visit to Lewa affords the opportunity to experience the widlife on horseback, as well as from a vehicle or on foot. Keen young minds will also enjoy a visit to the anti-poaching units and various wildilfe sanctuaries nearby.
This tailor-made itinerary combines four nights at Lewa with four nights in a private conservancy bordering the Masai Mara, where hot air balloon safaris and authentic cultural experiences await.
Suggested accommodation:
Perfect for: Anyone with a passion for nature's most iconic species and the opportunity to view them in the wild.
Best time to travel: Many of the properties in Lewa close in November, April and May. However, outside of those months, incredible game viewing is on offer year round.
Read more: Kenya conservation safari
Uganda is a destination that has it all, but particularly so when it comes to observing the endangered great apes in the wild.
The mist-covered mountains of Bwindi Impenetrable Forest are famed as a haven for the last remaining mountain gorillas, and trekking to meet these iconic beasts is undoubtedly one of greatest wildlife encounters on the planet.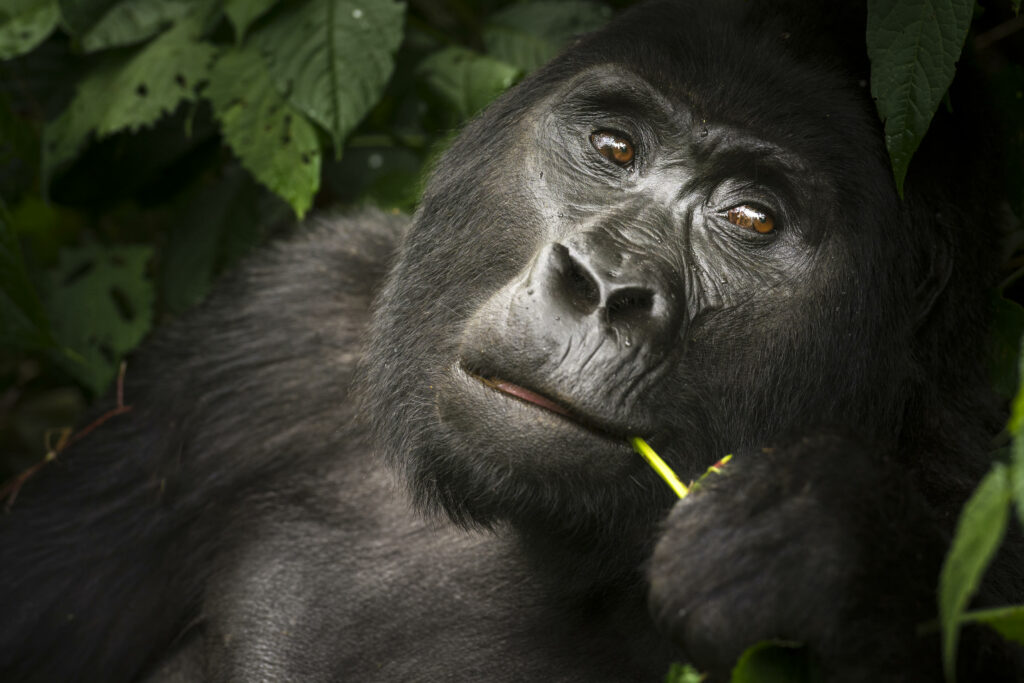 Within easy reach of Bwindi is the tropical forest of Kibale National Park, with one of the largest chimpanzee populations in East Africa. Walking with our closest genetic relatives is an experience sure to live long in the memory.
Round off the experience with a more traditional safari in Queen Elizabeth National Park, home to tree-climbing lions, elephants, buffalo, hippos and abundant birdlife.
Suggested accommodation:
Perfect for: Due to the nature of the gorilla and chimpanzee trekking, permits are only available for those travellers aged 15 and over. A certain amount of physical fitness is required, but most healthy adults will find the treks manageable.
Best time to travel: As with Kenya and Tanzania, the dry season of July to October brings the best wildlife viewing on safari. Conditions for gorilla trekking and chimpanzee tracking are also easiest, however, this can also mean the primates retreat further into the forests!
Read more: Western Uganda safari holiday
Plan your luxury family safari holiday with the experts
If the above ideas have got you excited about an African adventure for your family, there's no better time to get started!
We specialise in designing tailor-made African safari tours for families, and have sent many happy safari-goers on a life-changing adventure.
The best way to plan your own unique safari holiday is to get in touch and tell us all about your hopes and dreams for such a special trip…
Start planning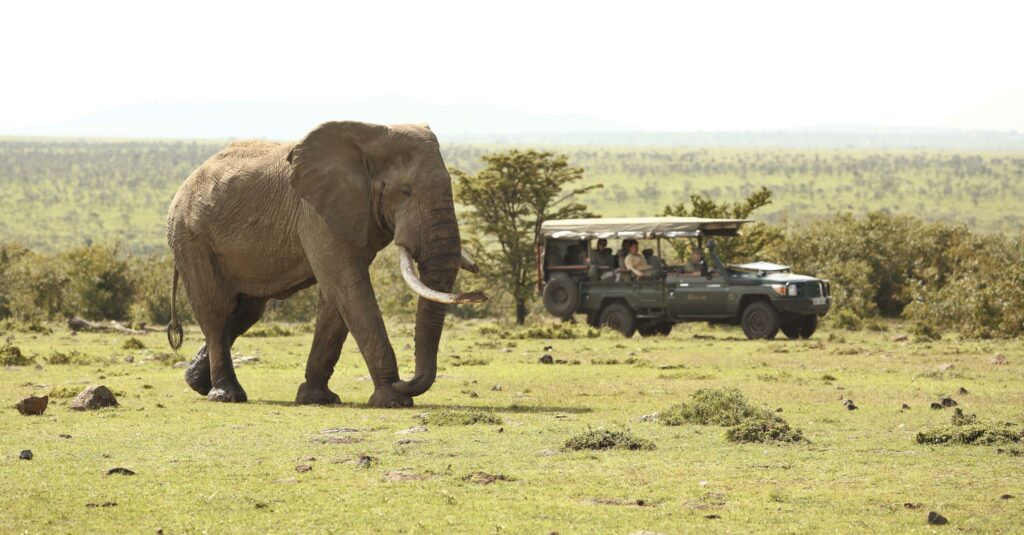 Some images used in this blog are the property of our partners. Please contact us for more details.
Tales from the Coral Tree
Our expert knowledge makes it possible.