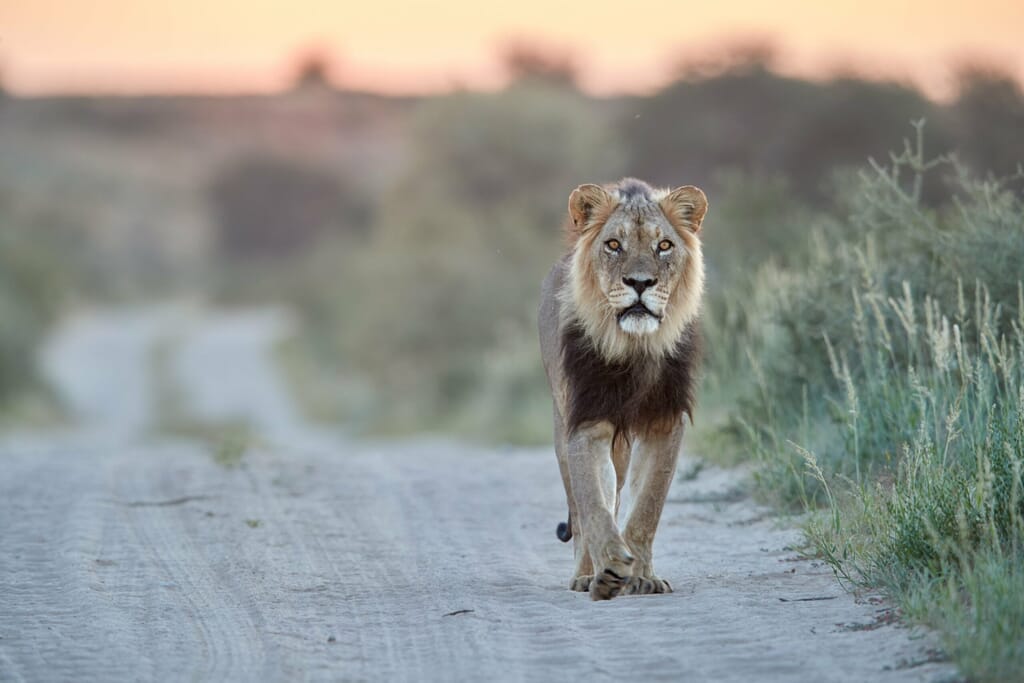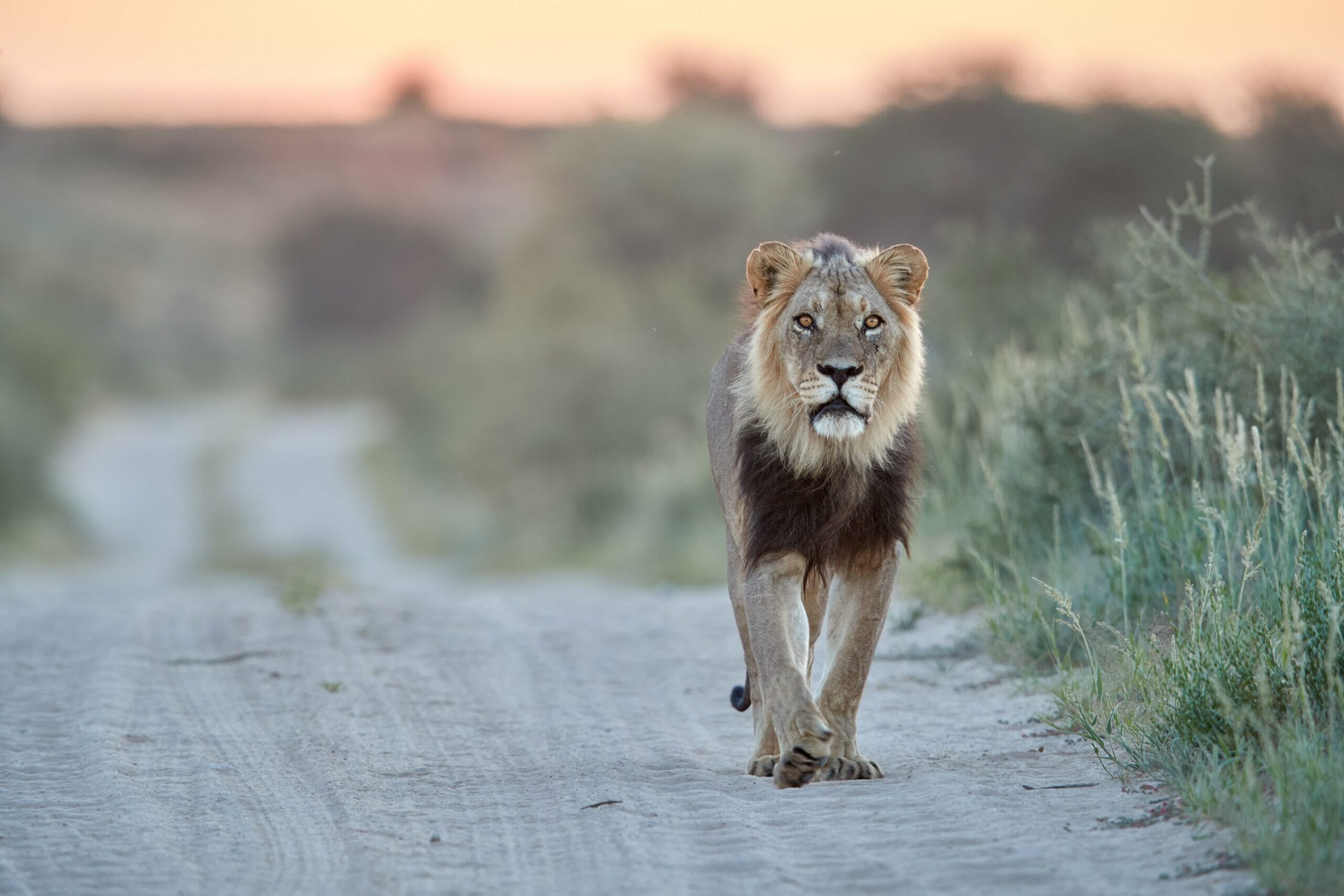 What Is the Best Time of Year to Go on Safari in Botswana?
Discover the best time to safari in Botswana
Charlie
A wild paradise home to many of the world's most magnificent creatures, there truly is no bad time to go on a safari in Botswana. No matter the month, you will be treated to glorious scenes of nature at its finest. 
Prepare to discover spectacular landscapes where you will cross paths with the 'Big Five', otherwise known as lions, leopards, elephants, black rhinos and buffalos. Each month of the year promises a very special wildlife experience, with different creatures and topography to be seen depending on when you visit. 
To help you plan the best safari in Botswana, we have shared advice on the best times of the year to explore this beautiful country, along with information on the seasons and where to visit.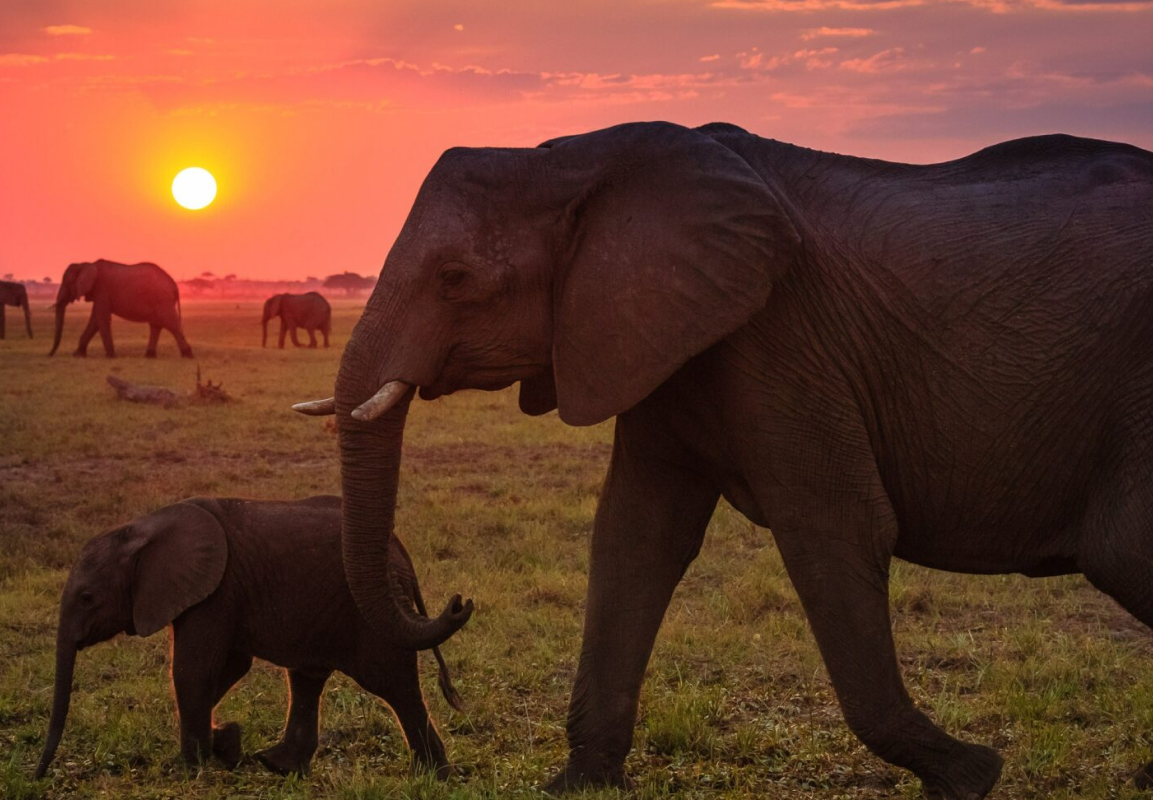 What Are the Seasons in Botswana?
Botswana has only two distinct seasons. The first of which is summer, otherwise known as the green season. This period begins in November and runs through until April. The second season is winter which is also called the dry season. It lasts from May to October. 
Each of these periods has distinct weather conditions that attract different wildlife species and lead to dramatic transformations in the landscapes.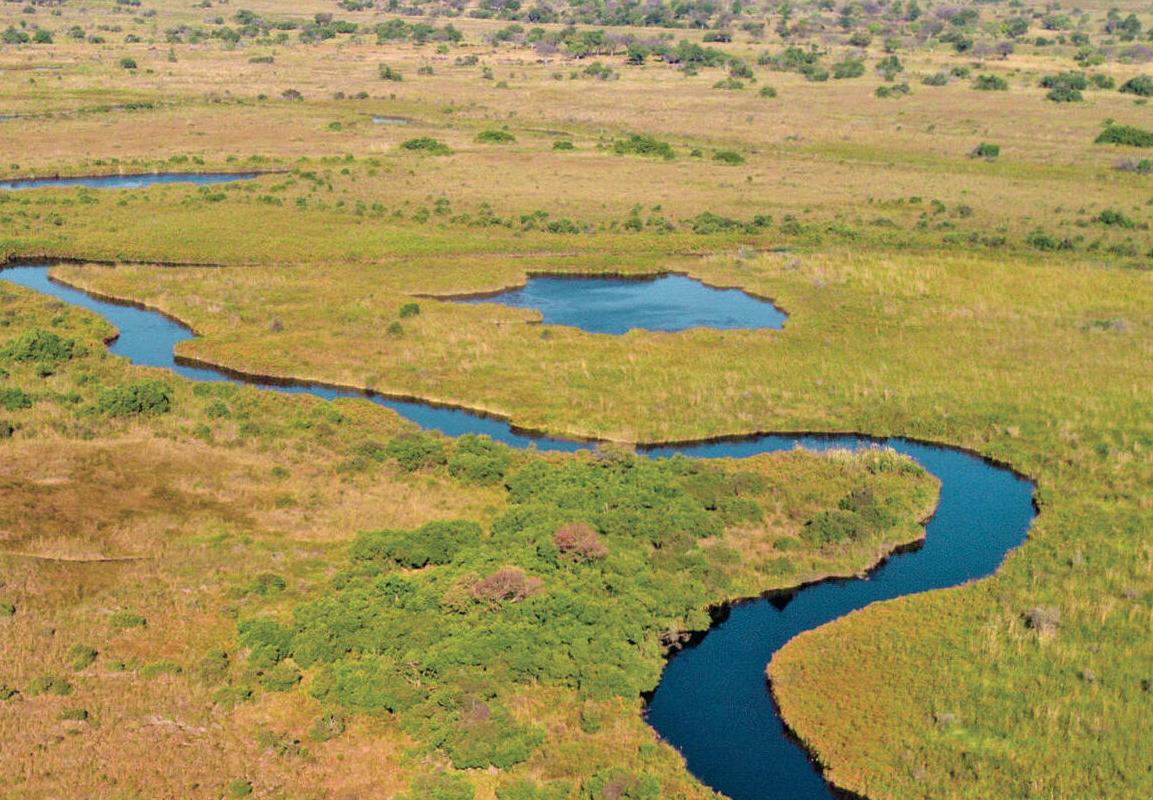 Where to Safari in Botswana
Many people ask "Where are the best places to go on safari in Botswana?" ahead of their trip. Thankfully, this African paradise is home to a wealth of radiant wildlife parks. The landscapes range from vast inland deltas home to lions, giraffes and elephants, to the largest salt plains in the world where you will find zebras, springboks and wildebeests. We have listed some of our top recommendations below. 
Chobe National Park 
Commonly considered one of the best places to safari in Africa, Chobe National Park is a magnificent place to explore. Here you will find rare species including African wild dogs, cheetahs and a wealth of fascinating bird species. 
Central Kalahari 
Central Kalahari is certainly one of the best places to go on a safari in Botswana. In this vast, arid landscape, you will encounter the magnificent black-maned Kalahari lion, along with packs of brown hyenas and a spectacular wildebeest and zebra migration.
Linyanti Wetlands
For those looking for a unique safari experience in Botswana, look no further than the Linyanti Wetlands. A captivating sight, the pristine wilderness has an open border alongside the Chobe National Park and boasts diverse habitats resided in by everything from lions to hippopotamuses and roan antelopes to wild dogs.
Okavango Delta
The Okavango Delta is one of the most magical destinations for luxury safari holidays in Botswana. The site marks the spot where the Okavango River splits into several strands, opening to form an oasis home to incredible wildlife species.
Moremi Game Reserve 
The Moremi Game Reserve is a completely unspoilt oasis. It has been carefully protected and preserved by the BaTswana people since 1963. It is here that you will find many of the most highly endangered species of large mammals including white rhinoceros, black rhinoceros and cheetahs. 
Makgadikgadi Pans 
The Makgadikgadi Pans are the largest on the planet, spanning an area of over 30,000 km². An extraordinary landscape, visitors will be greeted with endless expanses of salty terrain home to meerkats, zebras and wildebeest. It is here that you will also find many of the best safari camps in Botswana.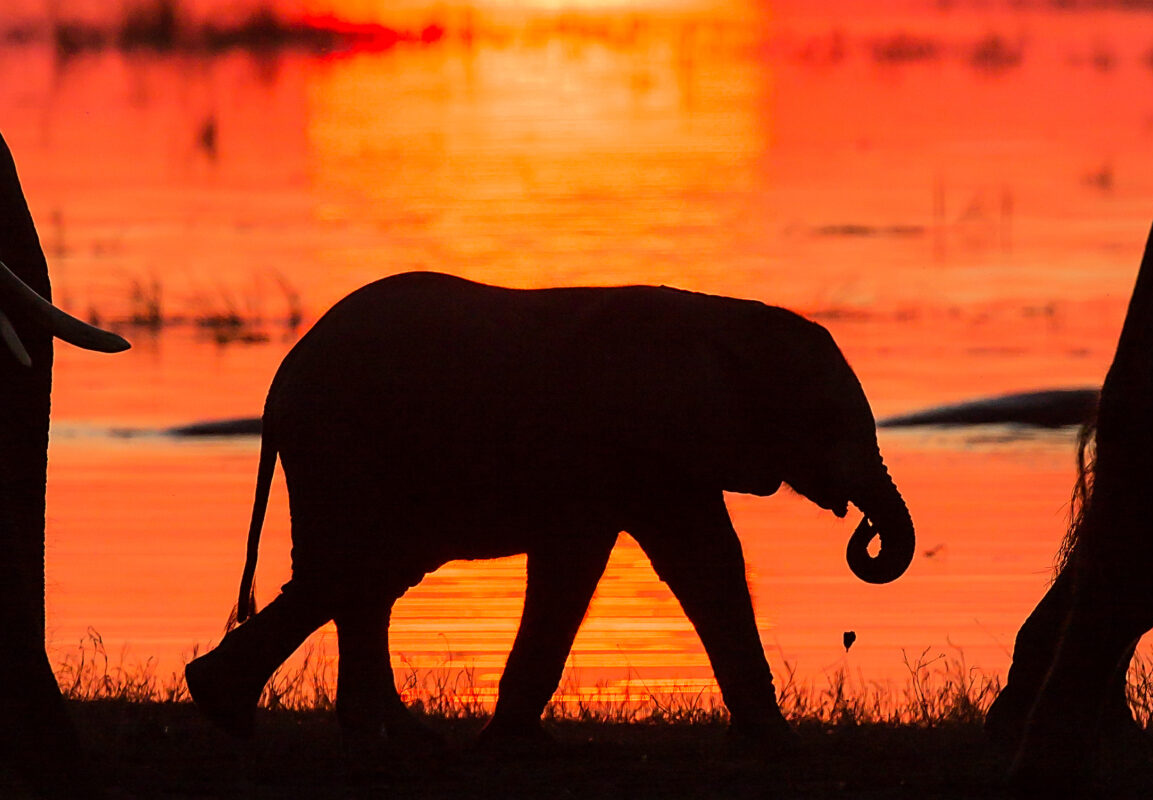 What Is the Best Time of Year to Go on Safari in Botswana?
While there is truly no wrong time to go on a safari holiday in Botswana, each month of the year promises a very unique experience. Be sure to select the right period to suit your adventure style.
January to April in Botswana
January to April is considered by many to be the best time of year to go on safari in Botswana. As this period sees fewer tourists, those visiting during this month can experience quieter parks and more affordable prices compared to the peak season.
The landscapes of the parks are also greener as it is the wet season which attracts a wealth of bird species. What's more, many newborn animals can be seen at this time of year.
However, the smaller crowds and unique wildlife experiences come at the price of unpredictable weather. Rainfall can extend for long periods during the months of January and February, while the heat can be stifling, with average temperatures of around 32.5°C.
February stands out as a particularly exciting time to visit. While this is the country's rainiest month of the year, it also marks the period when the zebras migrate from the Boteti River to the Makgadikgadi and Nxai pans, which is an extraordinary marvel to behold.
By March, temperatures are beginning to slide, with average highs of 30°C which drops further into the evening. While you are still likely to face some rainfall, the showers tend to be confined to the afternoon, giving you more freedom to explore the parks in comfort.
Entering April, the country moves into its shoulder season which marks the start of its transition from the wet to the dry season. This shift prompts land mammals, particularly rhinos, to emerge as they no longer avoid the showers.
May to July in Botswana
May to July is commonly hailed as the best time to go on safari in Botswana. The dry winter season begins over this period, bringing more comfortable temperatures and excellent game-viewing opportunities. 
In May, expect mild, dry weather and campsites and safari parks to still be on the quieter side as the most popular tourist season has not quite begun. Savute is a particularly excellent region to head to during this time of year as buffalos and zebras can be found in abundance. 
June is another excellent month for safari holidays in Botswana. While parks are likely to be on the busier side, the weather often more than makes up for this. The warm daytime temperatures and minimal rain provide the perfect conditions for walking safaris.
By July, the safari parks in Botswana enter their peak season. As a result, those planning to visit during this month should begin planning their safari holiday well in advance. Waiting until closer to the time is likely to mean all of the best safari lodges in Botswana will be full. 
The Okavango Delta stands out as a particularly exceptional area of the country to visit in July as the wildlife viewing opportunities will be second to none. The scarcity of vegetation makes it easy to spot animals in the open plains. 
Between May and July as a whole, the limited rainfall attracts creatures to watering holes, providing an excellent display of the country's wildlife. Another reason why many see this period as the best time for safari in Botswana is the lack of mosquitoes. Clear skies and minimal rain reduce these insects' activity, creating much more comfortable conditions for exploring the parks.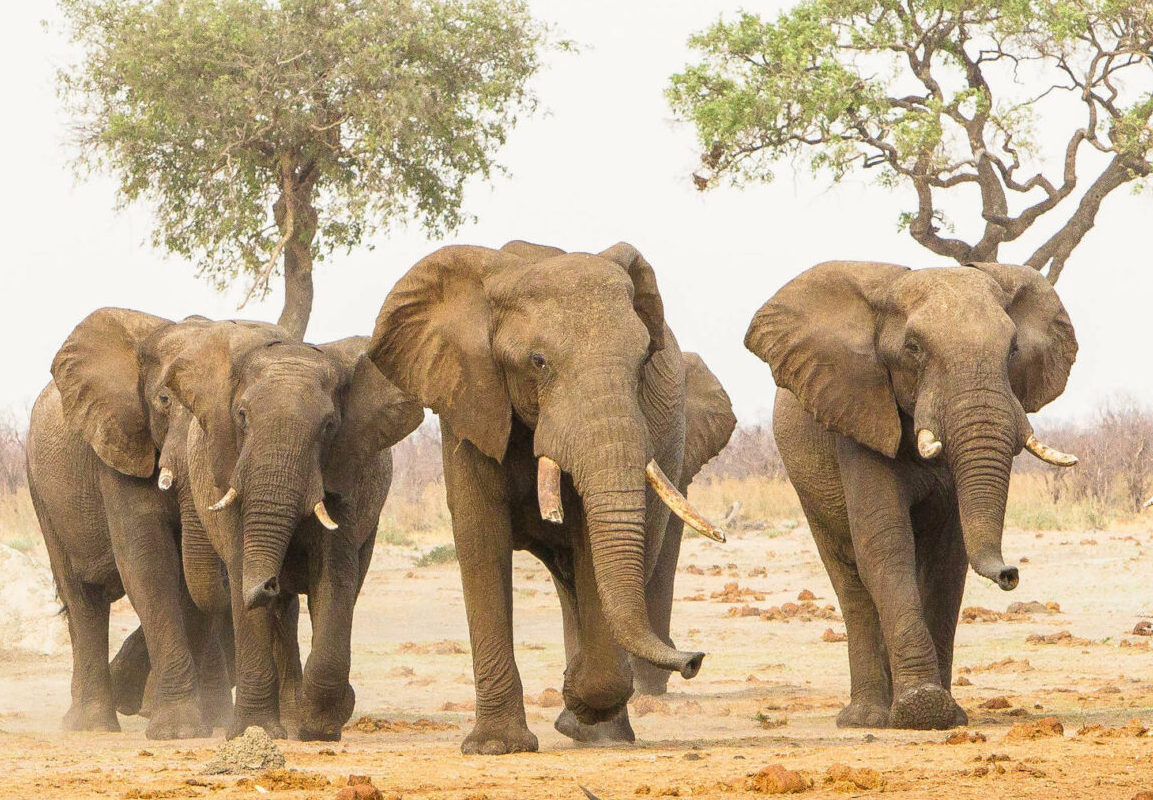 August to October in Botswana
Temperatures begin to climb again in August. As a popular time of year to go on a safari in Botswana, you will need to make reservations in advance to secure a spot during this period. Those visiting in August will see the water levels of the Okavango Delta at their highest.
Along with being a captivating sight to behold, this offers fantastic game-viewing opportunities Take a canoe safari to leisurely drift along the serene waters, gazing up at the remarkable creatures around you.
September is thought by many to be the best time to go on safari in Botswana as it offers incredible opportunities for spotting the Big Five. While wildlife viewing can prove slightly tricker in general during September, it is one of the easiest times of year to spot these famous animal residents. 
Lions, leopards, African elephants, rhinos and buffalos are often seen gathering around the only available food and water sources in the region. The Lynanti and Chobe Rivers make especially exceptional areas to head to see animals during this month as many creatures gather by these waters for survival. 
You may even be able to spot the magnificent black-maned lions during this period of the year as they stalk large herds of springbok and red hartebeest by the river. October is another wonderful time to go on a safari holiday in Botswana. 
As the country's hottest month of the year, game viewing is a breeze. The sparse vegetation ensures clearer sightings and you'll have ample opportunities to observe thirsty herds congregating along the riverbanks.
November to December in Botswana
November and December are also wonderful times of year to go on a safari trip to Botswana. This period marks the start of the rainy summer season, bringing swift, heavy showers throughout the day that rejuvenate the country's parched landscape. 
The country's parks undergo a remarkable transformation, donning a lush coat adorned with a stunning variety of flowers, plants, and trees. November offers a particularly enchanting time to visit Botswana as this is when many of its herbivore creatures give birth. 
While this can be an adorable sight in itself, the presence of the young ones also attracts the attention of big cats. Those visiting during this period will be spoiled with an abundance of opportunities to see coveted park inhabitants such as lions, leopards and cheetahs.
December is another wonderful time to take a safari in Botswana. As the country's deserts burst into bloom, numerous herbivores like antelopes and impalas gather against the flowering plants. This congregation often captures the interest of the big cats, making it another excellent month for seeing lions, leopards and cheetahs.
Migratory birds also arrive in December, lighting up the sky with fluttering kingfishers, vibrant bee-eaters and energetic cuckoos. One thing to bear in mind when visiting during this time is the likelihood of thunderstorms and rainfall.
While this might require some planning around the weather, you will also be able to enjoy the benefits of reduced dust and the breathtaking beauty of dramatic skies and flourishing landscapes. Another wonderful advantage of visiting Botswana in December is that you'll be able to catch Makgadikgadi, the country's second migration, when herds of majestic zebra and wildebeest thunder across the terrain.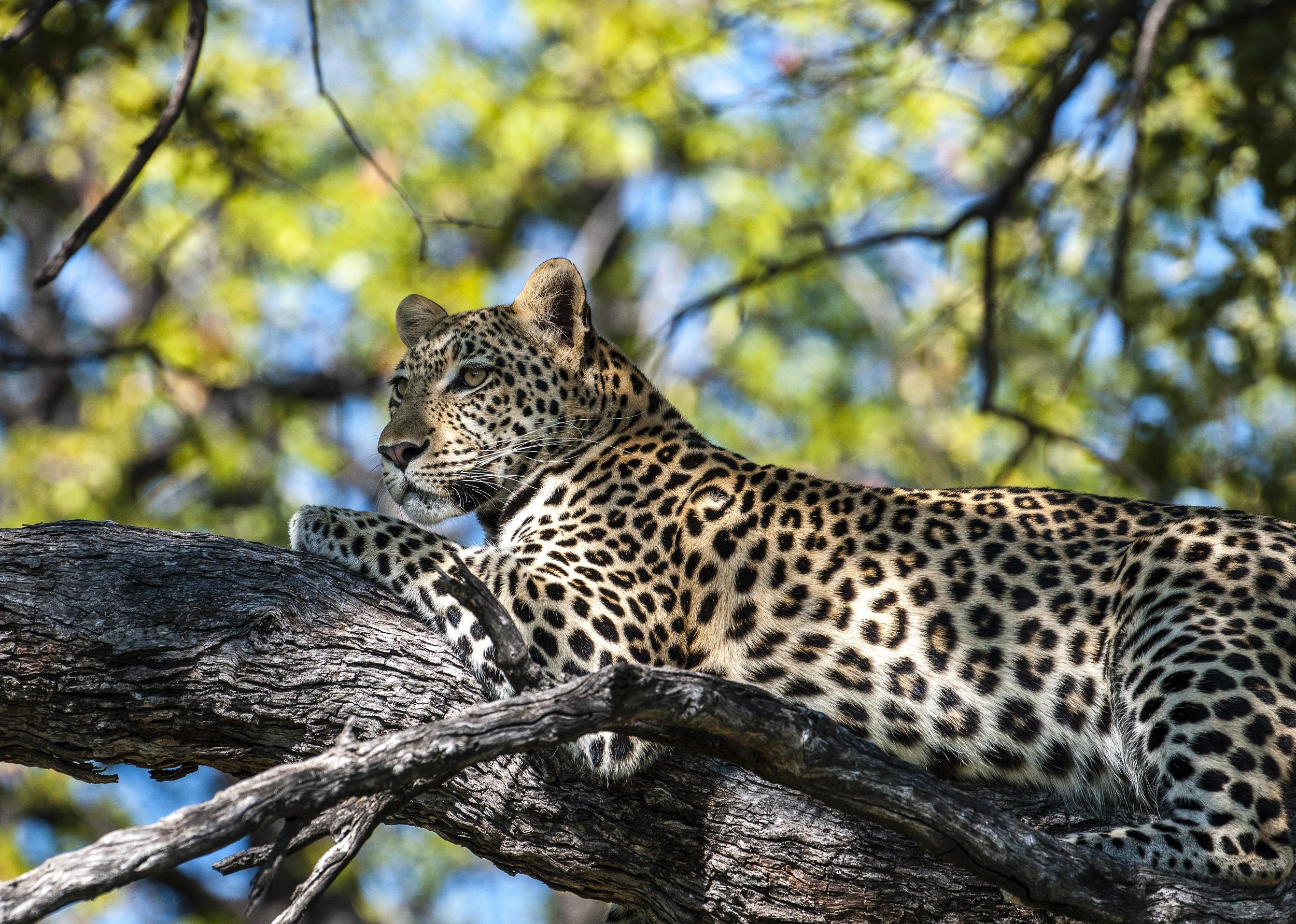 Summary
While each of the months in Botswana provide a different safari experience, each promises a glorious experience of discovering dazzling landscapes and incredible creatures. Whether you're travelling solo or with family, friends or your partner, prepare to embark on a safari adventure like no other in this magnificent corner of the world. 
Planning a luxury safari in Botswana? Take a look at our fantastic range of itineraries and luxury accommodations that are available all over the country, from the Okavango Delta to the Kalahari Desert. Get in touch now to start planning your dream safari trip.
Some images used in this blog are the property of our partners. Please contact us for more details.
Related destinations
Tales from the Coral Tree
Our expert knowledge makes it possible.