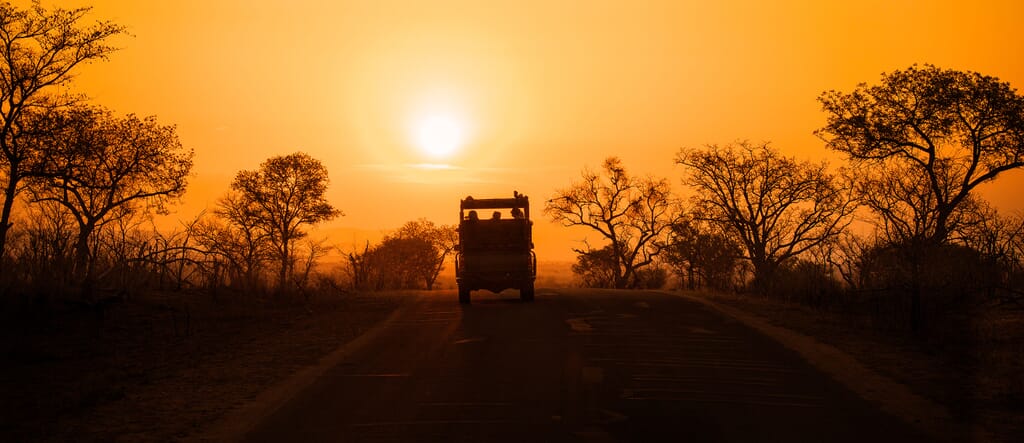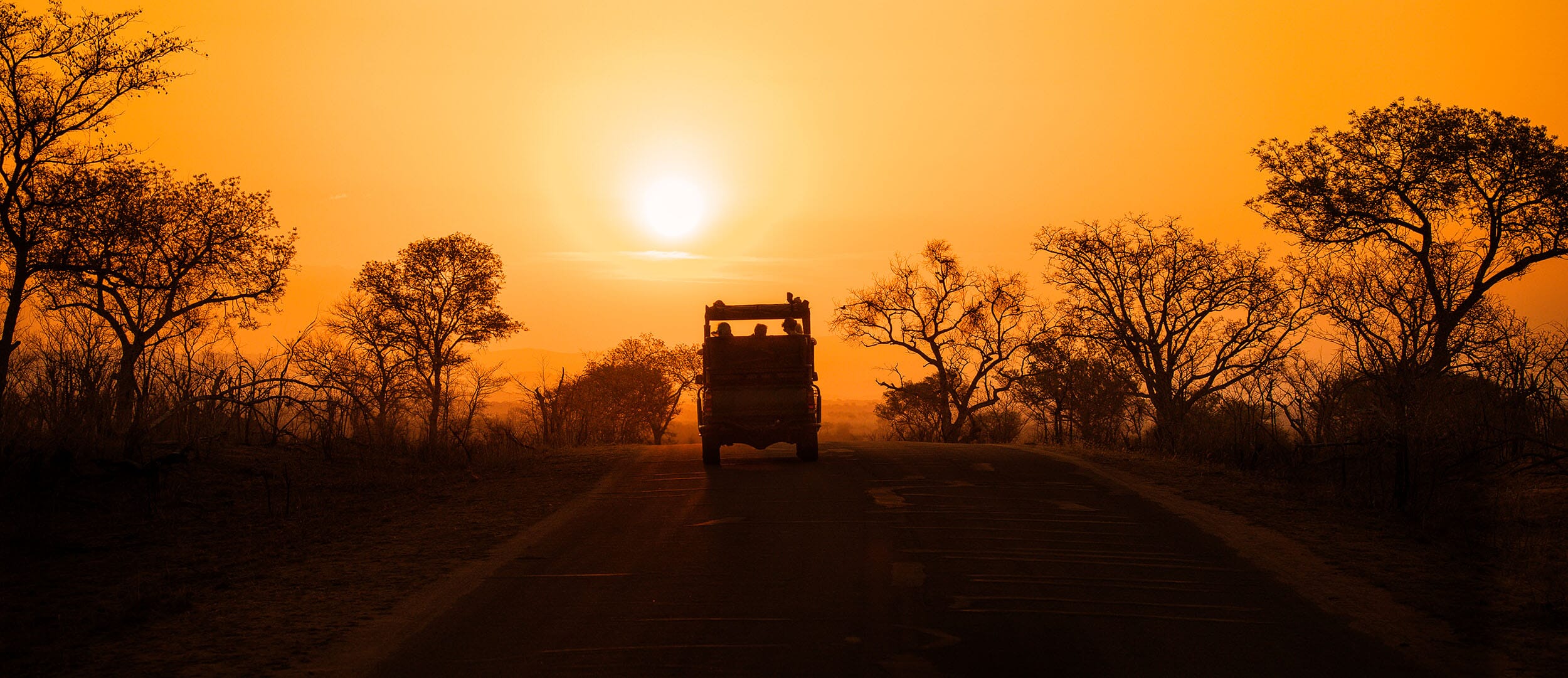 The 11 Best Safari Game Reserves in South Africa
Our hot list of the best South African game reserves and the amazing experiences they offer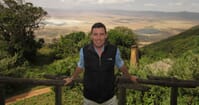 Mike
The 11 Best Safari Game Reserves in South Africa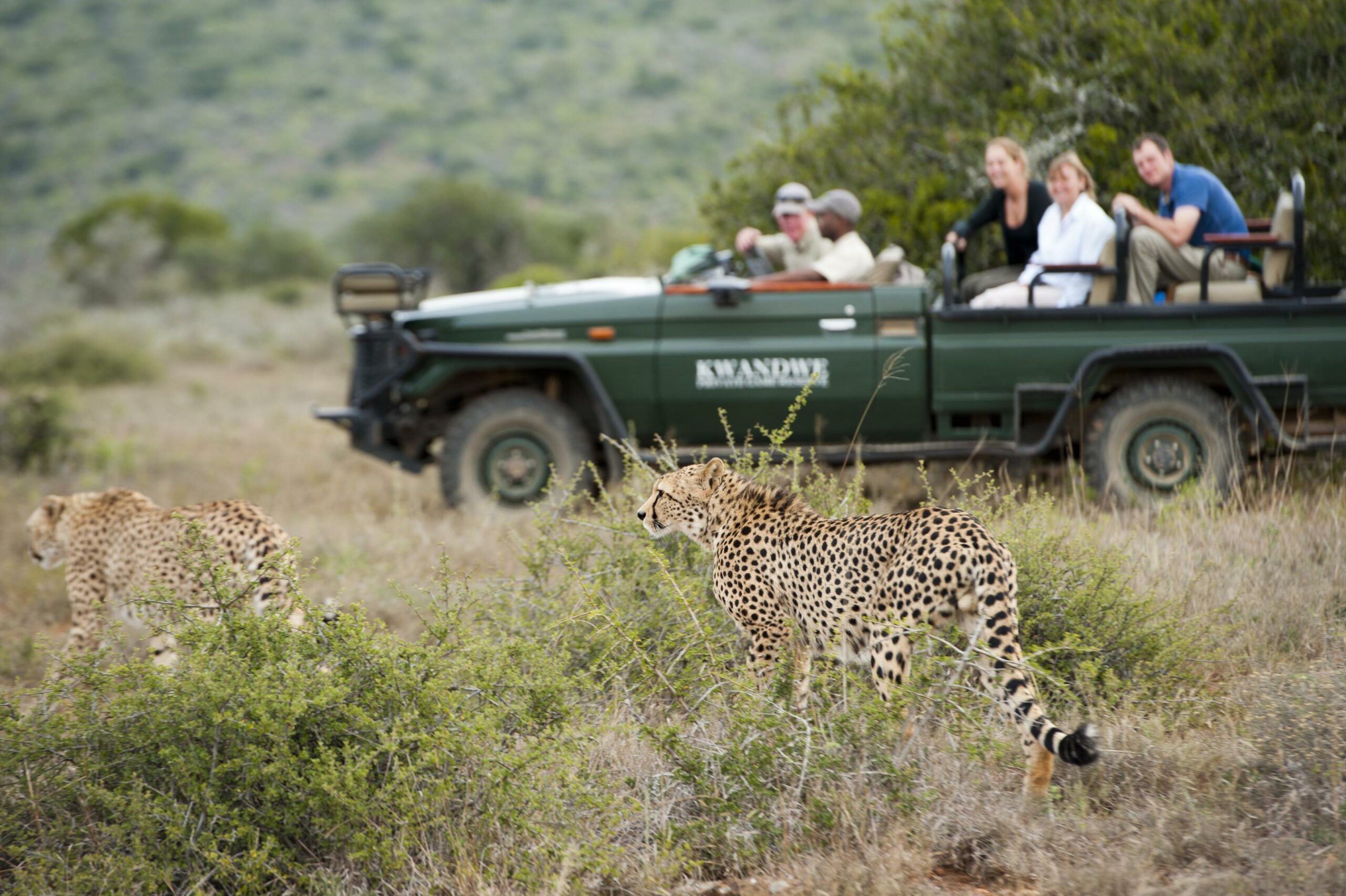 If you're visiting South Africa, a trip on safari is a must. The diverse country has plenty to offer travellers who pay it a visit, but in order to experience the wildlife, landscapes and unique natural habitats first-hand, there is no better option than booking a safari experience on a game reserve.
But with so many amazing places to choose from, knowing the best game reserves in South Africa to visit can be a struggle. There's a varied range of places to choose from around the country, each offering a slightly different experience and opportunity to see some of what makes the Rainbow Nation so special. 
To make organising your holiday that little bit easier, we have compiled a list of the best South African game reserves. Whether you are on the search for the Big 5, trying to spot unique African bird species, seeking unbeatable scenery or simply longing after a relaxing trip to this African country, each one of our suggestions has something amazing to offer.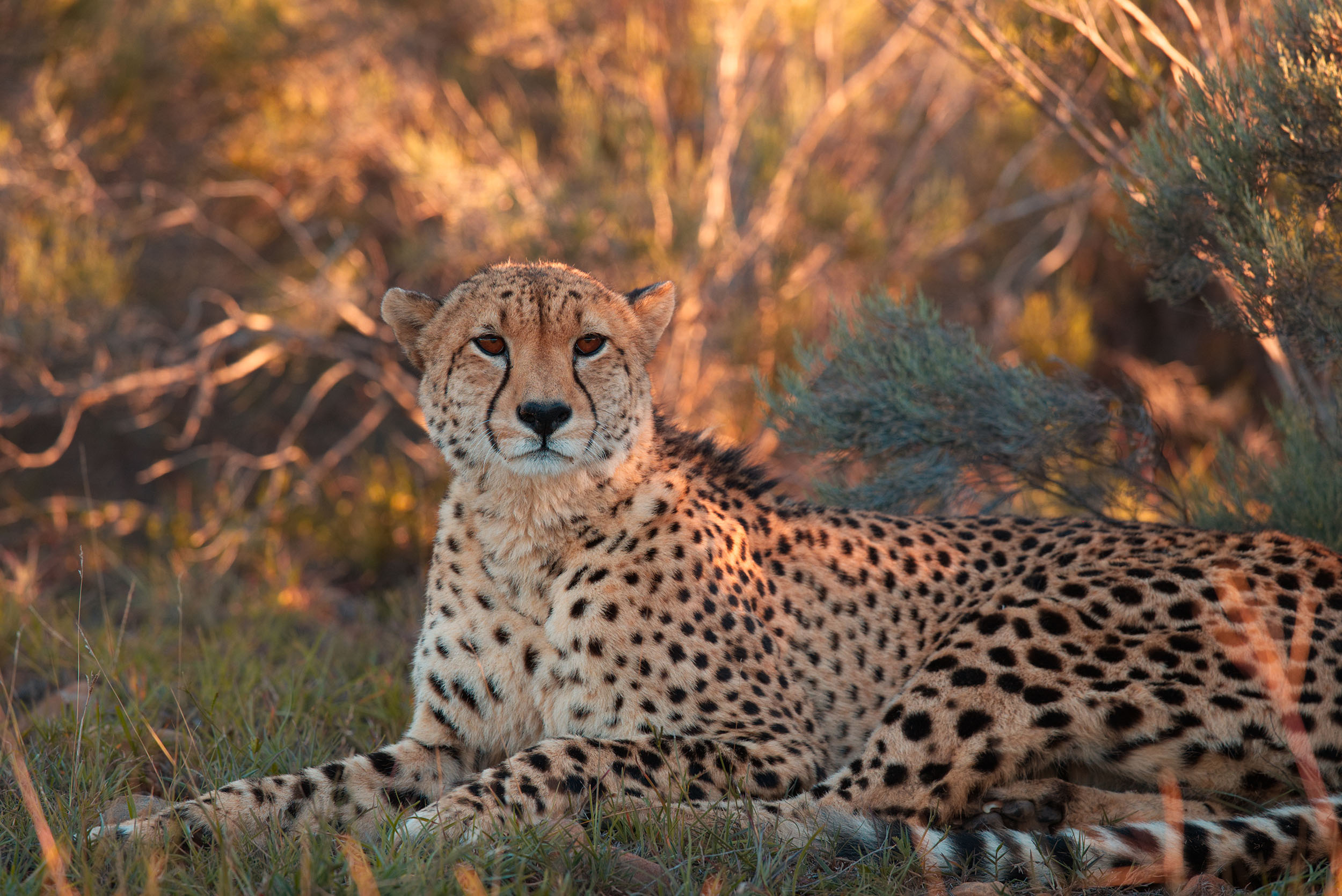 Shamwari Game Reserve is known for its luxurious feel, situated in the heart of the Eastern Cape. Here you can enjoy a fantastic range of different experiences on your safari, getting up close with the wildlife and learning about conservation efforts, before relaxing in a range of outstanding accommodation with plenty of indulgent touches. 

Not only is Shamwari home to the famous Big 5, but it also offers a malaria-free safari, so you can enjoy spotting some of South Africa's most famous animals without worrying about mosquito bites. Most of the animals here are residents of the reserve, so whenever you visit you can guarantee that there will be plenty of species waiting to be admired.
Offering guided tours from expertly trained rangers, birding, bush walks, a kids on safari programme and a chance to unwind in the Shamwari Spa, this reserve has it all. Catering for families, couples or group trips, the range of activities is more than enough to allow all kinds of travellers the chance to enjoy something special.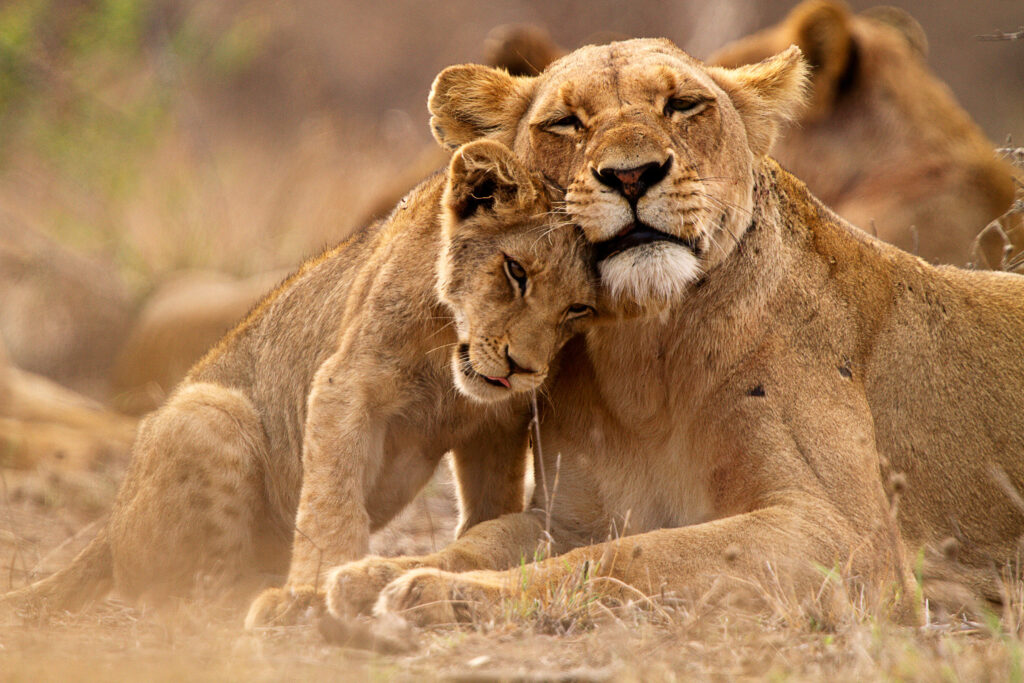 Kruger National Park is one of the biggest national parks on the African continent, with 6 major rivers weaving in and out. The scenery here is outstanding, with dusty tracks and paved roads allowing visitors to navigate through the park and admire all kinds of views. As well as the most incredible sunsets, this ultimate bucket list destination offers plenty of chances to admire South Africa's breathtaking wildlife. 
If you are looking to really get up close with the famous Big 5, this destination has substantial populations of each of the famous species, including one of southern Africa's few viable lion populations. The national park is also home to half of the remaining white rhino population in the world and an impressive 517 species of birds, making it the ideal place to visit if spotting plenty of African animals is high on your bucket list.
Kruger spans almost 2 million hectares, making it one of the best places in the country to see an incredibly diverse range of wildlife. It's regularly rated as one of South Africa's best safari destinations, and with numerous different private and public game reserves located in and around the area, you have plenty of places to choose from when it comes to planning your visit.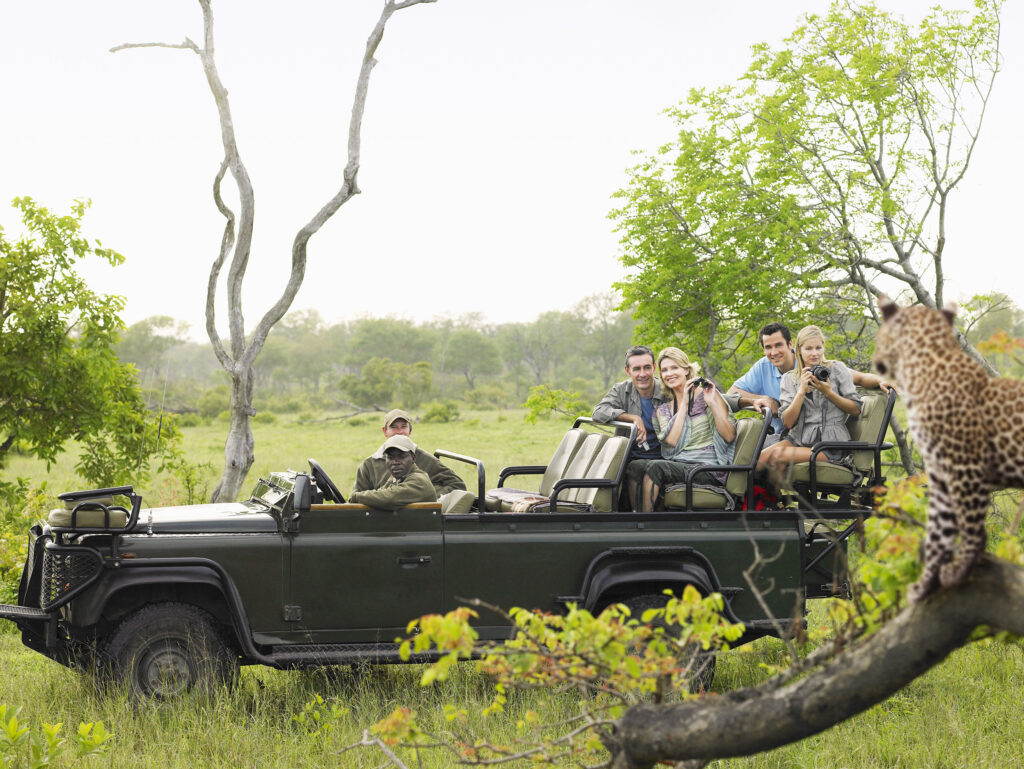 Sabi Sands Game Reserve is one of the most popular reserves that shares a border with the Kruger National Park, benefiting from the extensive range of wildlife that roams around this part of the country.
If you're looking for a luxurious experience of South African wildlife and scenery then this is one of the best options, with an incredible range of high-end accommodation including classic bush camps and modern, eco-friendly retreats.
It's not just the incredible hospitality and facilities that make Sabi Sands such a popular choice for a safari; it's also the best place in the whole of Africa to spot leopards. Sightings here are incredibly frequent thanks to the dense population of the species in the area, so if you're a fan of big cats then this is a fantastic place to come for a safari.
Different safari activities available around the reserve include game drives and bush walks, giving guests the chance to see the area and its creatures either from the comfort of a vehicle or on the ground. This game reserve is open to visitors all year round, but the best sightings of wildlife happen between May and September when the vegetation is sparser.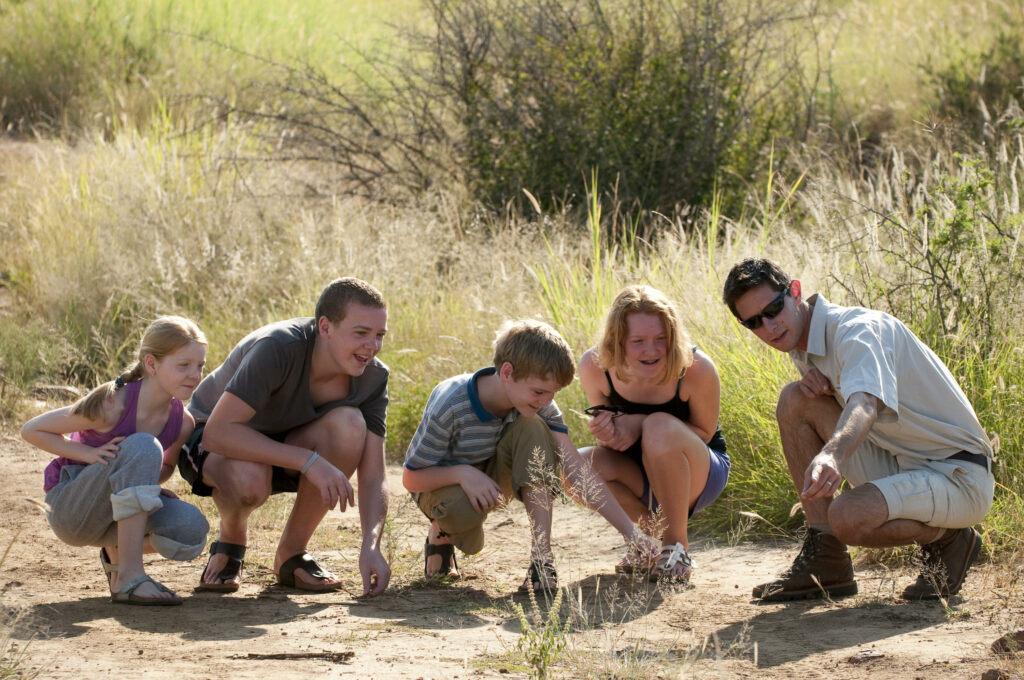 With its established reputation, Madikwe Game Reserve is known as one of the best places for a safari getaway in South Africa. It's also one of the country's best malaria-free reserves, offering peace of mind to visitors throughout their visit.
Situated on the Botswana border and offering a vast area for safari expeditions, Madikwe allows guests to explore and experience an African adventure like no other. Flanked by the Dwarsberg Mountains to the south, guests can explore woodlands, grasslands and open plains dotted with outcrops of rock, offering an incredibly diverse range of scenery to compliment the fantastic array of birds and animals that live here.
Madikwe Game Reserve is located close to Johannesburg and Pretoria, which gives guests the option to explore some of the country's other popular locations further, either before or after their safari experience. Many travellers also combine a visit to this reserve with a trip to The Waterberg, allowing for a full northern South Africa experience.
Hluhluwe Imfolozi Game Park
This safari park is located in KwaZulu Natal Region on the coast of South Africa. As the oldest game reserve on the continent, Hluhluwe Imfolozi has a rich history as well as plenty of impressive wildlife and beautiful scenery, making it a great option for travellers seeking a safari on their holiday. With 96,000 hectares of wilderness to explore, there's more than enough space to observe some of South Africa's finest wildlife firsthand.
The Hluhluwe Imfolozi Game Park was originally two separate reserves which were then made into one, making this a large space with plenty of diversity in its habitats. There are plenty of options on offer for visitors looking for a safari, from traditional game drives to exciting boat safaris that allow you to spot animals from the water.
Thornybush Game Reserve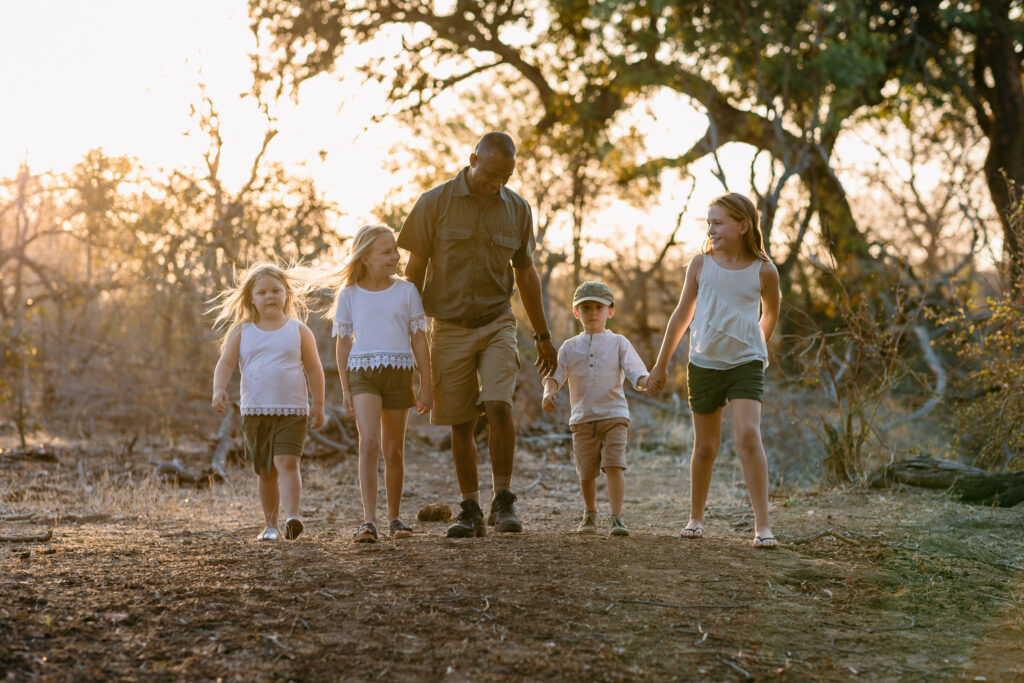 Thornybush is another South African game reserve that is located close to Kruger National Park in the northeast of the country. It's a great option if you're looking for a greater range of safari activities than what is on offer in the large national park, with experiences such as game drives, bush walks and off-road trips that allow you to get much closer to some of the wildlife that lives here.
After the owners of Thornybush took down the fences in March 2017 between their reserve and Timbavati, the border with Kruger National Park opened up, allowing for a much wider habitat in which the wildlife can roam.
What makes Thornybush particularly special are the guides that work here, who have an unrivalled knowledge of the area and the animals that you'll see on a safari. Not only can you enjoy sightings of many of South Africa's most famous species, but the reserve is also renowned for its friendly atmosphere, outstanding service and beautiful selection of luxury lodges.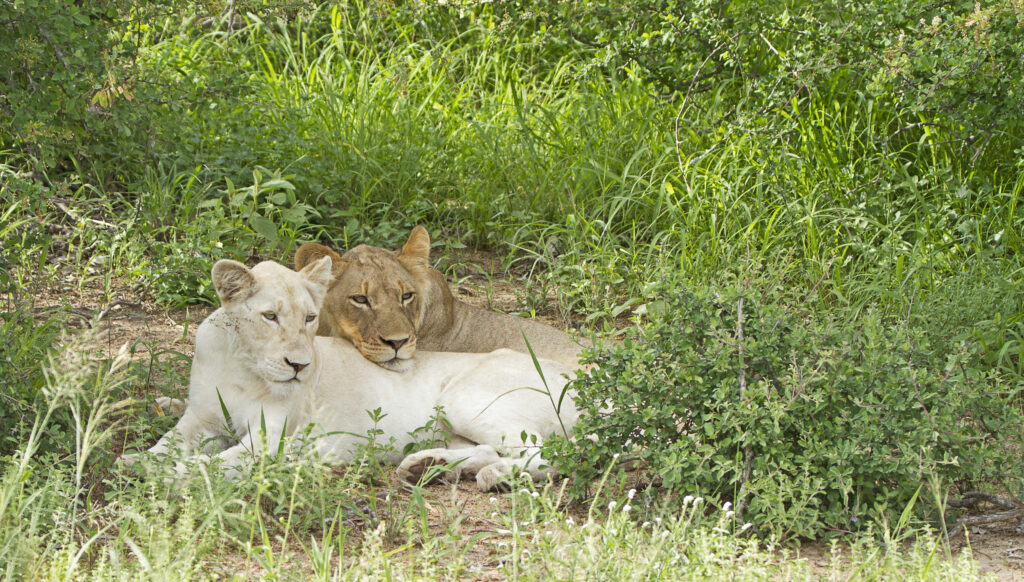 Sharing a 50 kilometre, unfenced border with the famous Kruger National Park, the expansive area of Timbavati Game Reserve offers lots of different opportunities to explore. Such a vast habitat means that the wildlife here varies greatly, so not only will you have the chance to spot the Big 5 and 350 bird species, but the rare White Lion and African Wild Dog have also set up home here.
As with Thornybush, staying in a smaller game reserve like Timbavati can allow for a much more meaningful experience with a greater range of activities to pass the time during your stay. Bush walks and game drives are available to spot the Big 5 and the rare white lion that lives in the area, and the choice of accommodation is huge, with plenty of luxurious options suitable for all kinds of visitors.
Lion Sands Game Reserve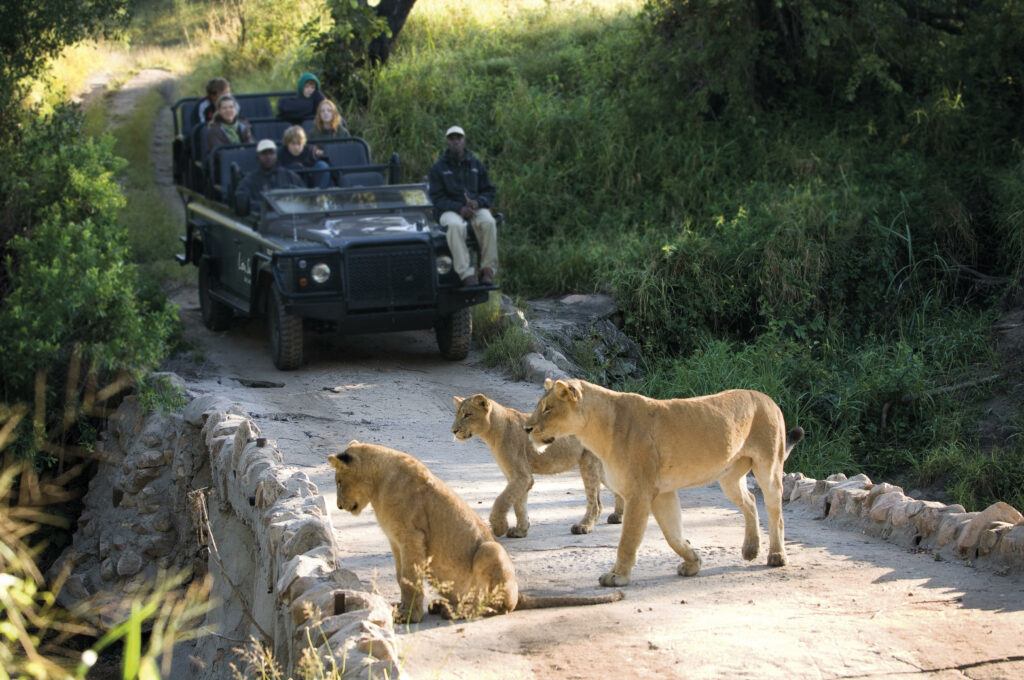 Lion Sands safaris take place in an impressive 10,000 hectares of private reserve, home to some of the most diverse wildlife in South Africa. This game reserve boasts 137 mammal species and over 450 varieties of birds, which means there will be a great deal to see and experience here. 
The guides at Lion Sands provide guests with the unmissable chance to spot the Big 5, whilst the reserve itself has an on-site spa to help transform your trip into a health and well-being retreat as well as an exhilarating outdoor adventure.
For a truly opulent visit, you can sleep among the monkeys in one of the spectacular tree houses, or feel right at home in a cosy lodge. With Lion Sands also offering a glamping experience, you can truly stay amid some of South Africa's most impressive wildlife. However, their accommodation is far from roughing it, so you will feel utterly pampered during your whole stay here.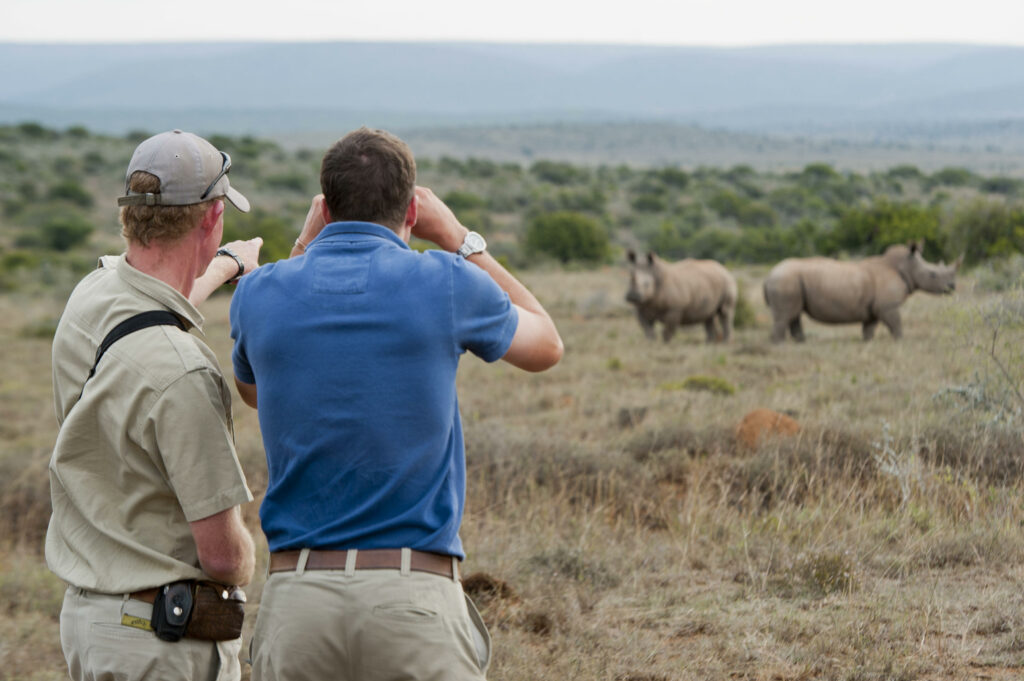 Situated in the Eastern Cape province of South Africa is Kwandwe Game Reserve. Up until 30 years ago, this reserve was nothing but empty farmland, and it was the combined efforts of the local community and conservation experts to turn it into one of the largest game reserves in the country.
Divided by the Great Fish River, this game reserve is a tourism conservation entity that offers a fantastic array of meaningful safari experiences that allow guests to learn more about the heritage of the area. Along with classic game drives, there are also options for bush walks, fishing trips and specialist excursions focusing on photography opportunities or conservation work, as well as game drives focusing on particular types of wildlife.
Kwandwe Game Reserve is particularly suited for families with children, allowing kids to get involved with welcome packs and learn from the guide's experience and knowledge of the area. Babysitting is also on offer for families with very young children, allowing parents to enjoy a night or two to themselves during their stay to enjoy the reserve's facilities.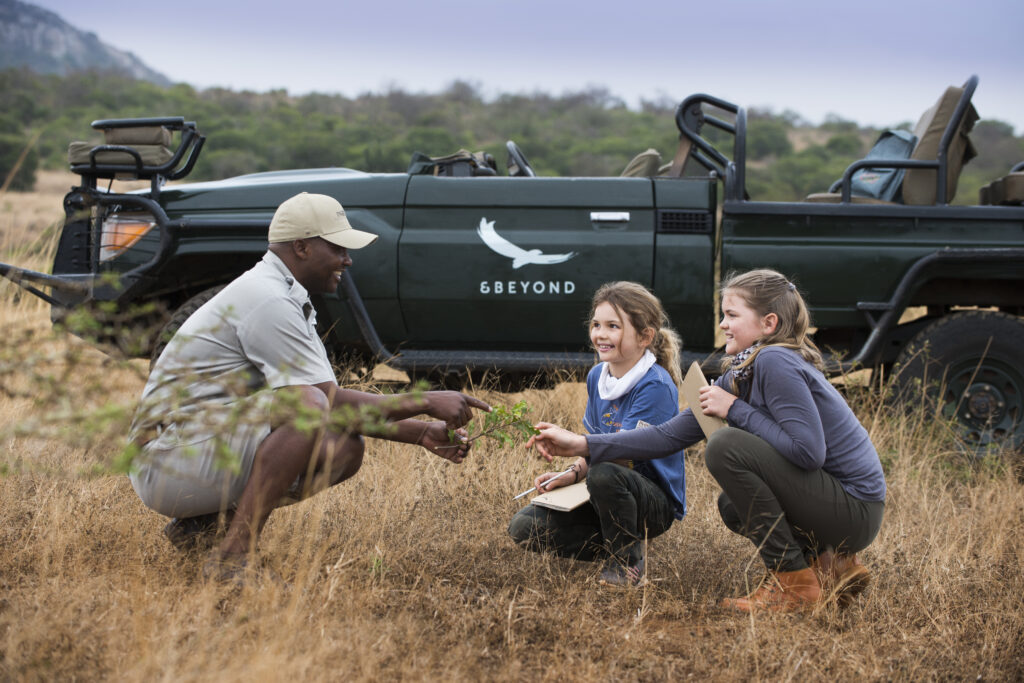 If your idea of a perfect safari is getting to enjoy the beauty of South Africa's game reserves whilst also spending time relaxing on the beach, then this private game reserve is the one for you!
Set in the north-eastern KwaZulu-Natal province, Phinda Private Game Reserve is nestled away from the popular tourist spots of the country, making it ideal for a romantic break or a laid-back family getaway. With a selection of game drives, bird watching safaris and children's programmes, you won't be disappointed with the activities this reserve has to offer. 
Phinda Private Game Reserve is another example of an area that is reclaimed farmland, transformed into the diverse range of habitats it is today by years of careful conservation work. Not only do plenty of endangered species now flourish in the area, but the reserve has donated key species like rhinos and lions to other African countries whose animal populations are dwindling, allowing for greater preservation of these creatures.
Addo Elephant National Park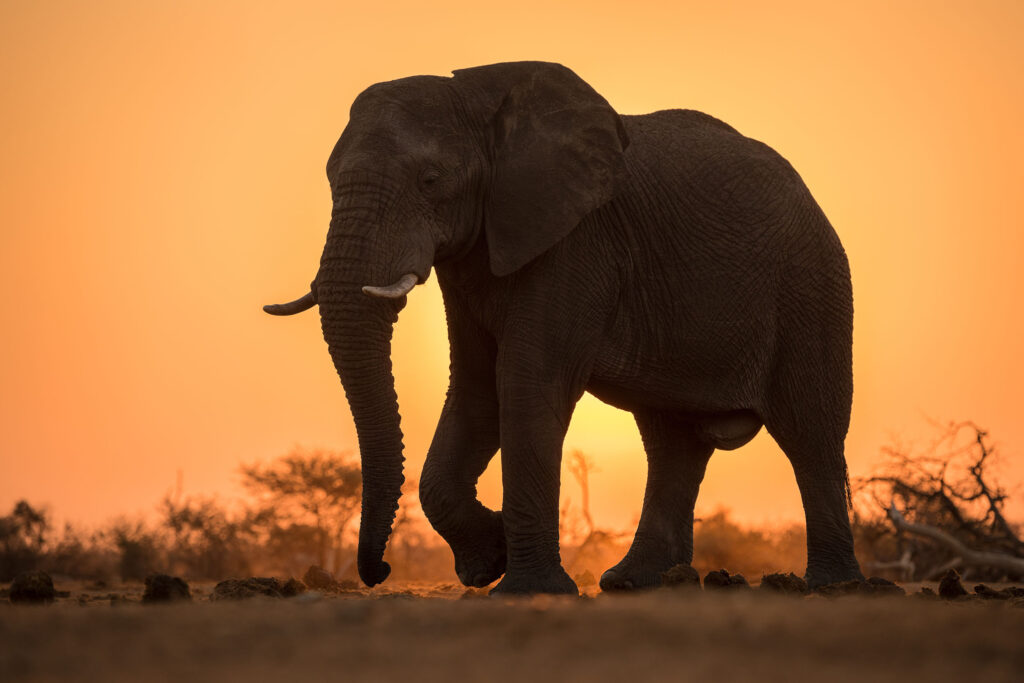 Stretching over the Zuureberg Mountains and down to the south coast of the country, Addo is the third largest National Park in South Africa. As well as classic safari activities like game drives and bush walks around the park, there are also established hiking trails that allow visitors to see more of the area and its wonderfully diverse landscape.
Addo Elephant National Park acquired its name when it was taken over in 1931 to  protect the eleven remaining Addo Elephants that had survived after the rest of the herd was killed by hunters. There are now over 600 elephants that call this national park their home, as well as plenty of other impressive species such as lions, buffalo, black rhino, leopards and spotted hyenas.
The game reserve has a great range of accommodation options on offer, so whether you're looking for an authentic experience in one of their tented camps, or fancy something a little more luxurious like a cosy bungalow, there are options for every kind of traveller.
Choosing the right South Africa Game Reserve
Opportunities for safari experiences in South Africa are abundant, and with so many different game reserves to choose from, it can feel a little overwhelming knowing which one to choose for your trip.
The reserves we have listed above are some of the best places in the country for a safari and should have provided more insight into the different offerings of each, but if you're still struggling to know where to choose, we're happy to help and provide more information on the travel experiences on offer.
If you are looking to book an unforgettable South African safari, we can help create memories to last a lifetime, offering stays at many of the parks listed above. Get in touch to find out more and start planning your adventure today!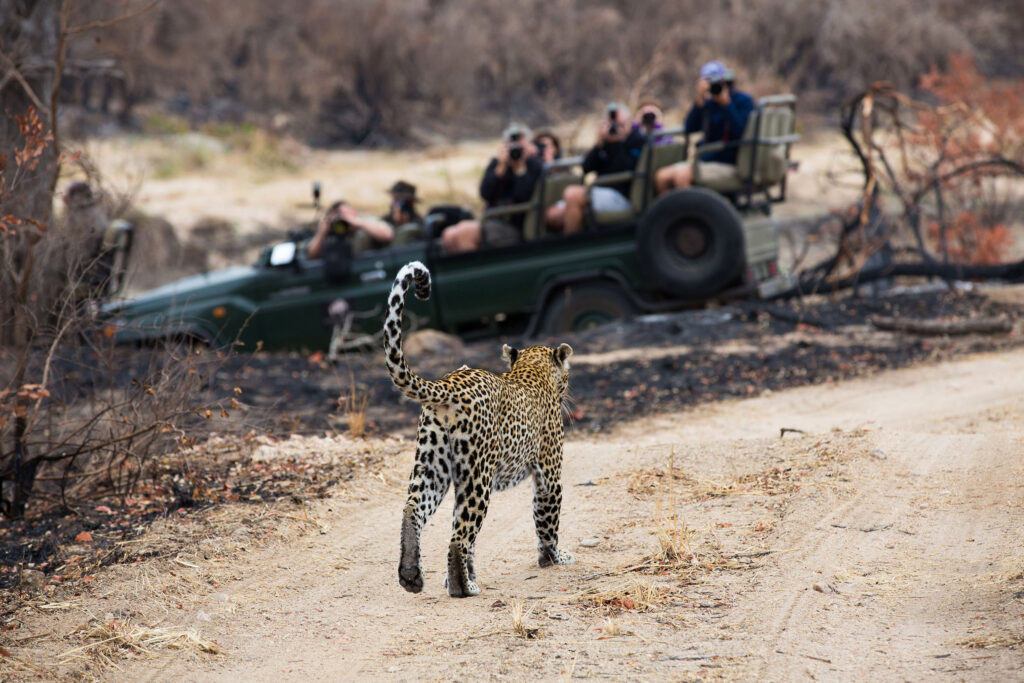 Some images used in this blog are the property of our partners. Please contact us for more details.
Related destinations
Tales from the Coral Tree
Our expert knowledge makes it possible.